Join H&M in being more conscious with your fashion choices. As the discussion on sustainable fashion gains continuous to catch fire, H&M have released their newest efforts to support the change to an economically aware industry with their newest #HMConsciousExclusive collection that released online on 26 September 2019.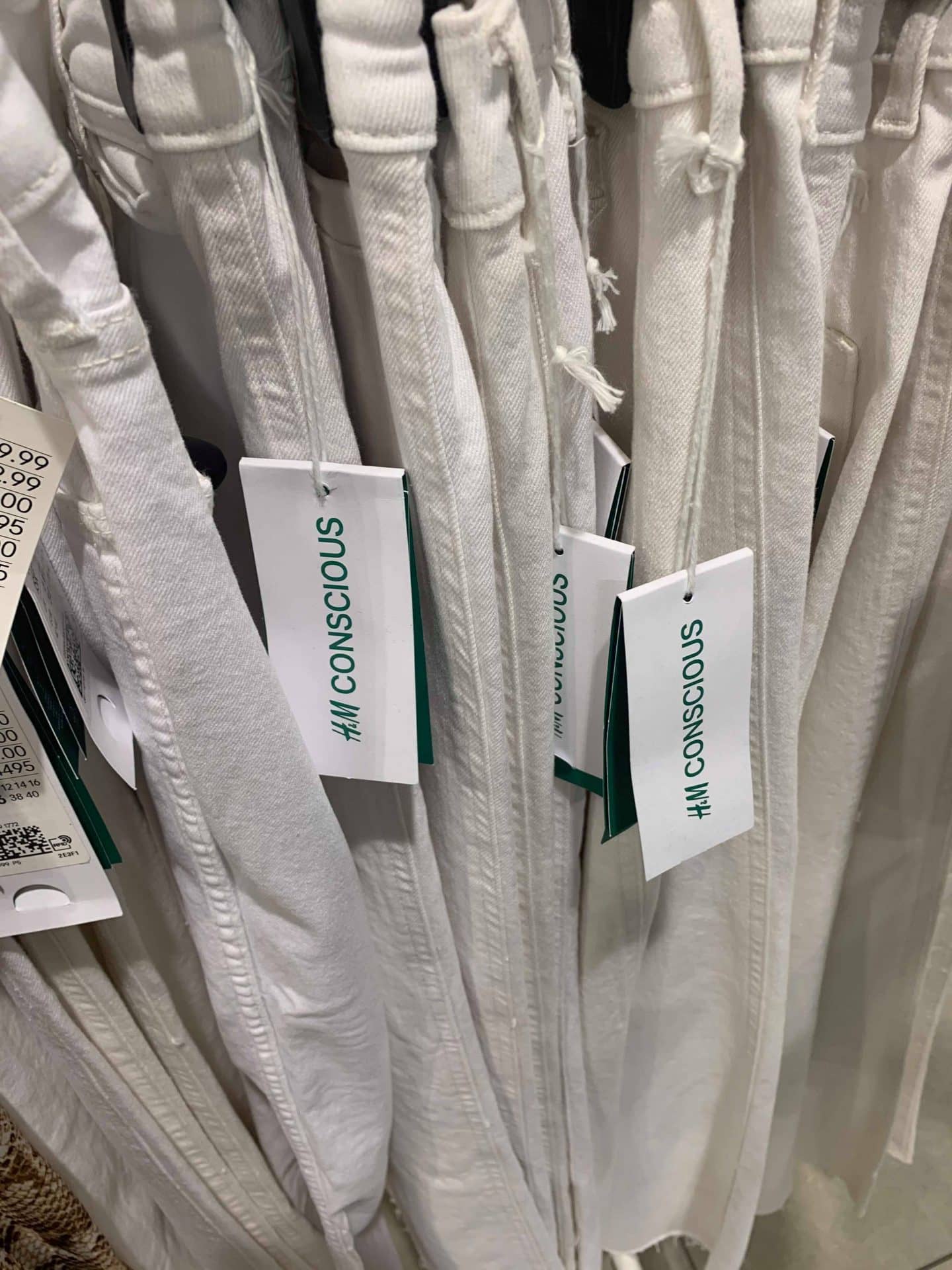 What is sustainable fashion?
The goal of sustainable fashion is to create clothes that are people-friendly without leaving a negative footprint on the environment by avoiding materials that contain toxins, carcinogens and other harmful chemicals.
H&M continuously push us as their consumers to help contribute to their journey with their garment collecting programme to prevent our unwanted clothes from going to landfill. Did you know that only 15% of consumers actually recycle their clothing? BUT – last year alone, H&M helped to reuse and recycle 20,649 tonnes of textiles through their #reinventfashion initiative, which is the equivalent to 103 million t-shirts! Clothes from the donation boxes are collected by I:CO and sorted in 3 categories: REWEAR, REUSE and RECYCLE. Don't be afraid to take along your old and battered clothes as H&M have stated 'drop off clothes and textiles from ANY brand, in ANY condition' and to top it all off you will receive a £5 voucher per bag to spend online or in-store.
#HMConciousExclusive Collection A/W19 –
Having released their Conscious collection online and in stores today, H&M is all about sustainability with this collection being made with at least 50% of recycled materials which is a general claim on product sustainability. The stand out bright green price tag really shows off their sustainable product transparency.
H&M made this collection super affordable and student bank account friendly with prices starting from just £3.99. Outfit number one shows how to shop sustainably with this collection by pairing simple wardrobe staples. The orange ribbed turtle neck jumper for just £17.99 is made with 50% recycled polyester and pairs perfectly with the beige high ankle culottes for an amazing £19.99 and, to make that price sound even better, they are made with almost 100% sustainably sourced cotton. Outfit number two shows a cream high neck jumper with a 'O' ring zip this jumper is made with 52% recycled polyester and is retailed for £19.99, styled with a checkered style blazer is made from 65% recycled polyester which retails for an amazing £34.99.
Don't forget to show us all one your sustainable fashion buys on our twitter @fashion_north!
Words by Lucy McLaren + Megan Hagel