Sky One's newest comedy series Brassic follows around a group of working-class friends living North of Manchester. Michelle Keegan plays one of the lead roles as 'Erin', the fierce and independent young mother, alongside other actors such as Joe Gilgun and Damien Molony.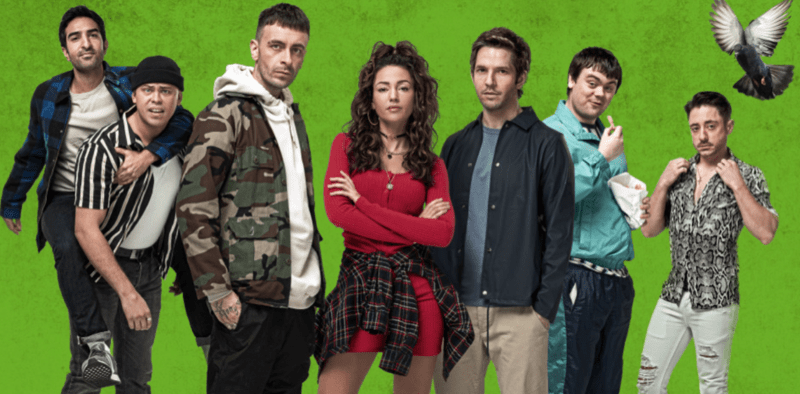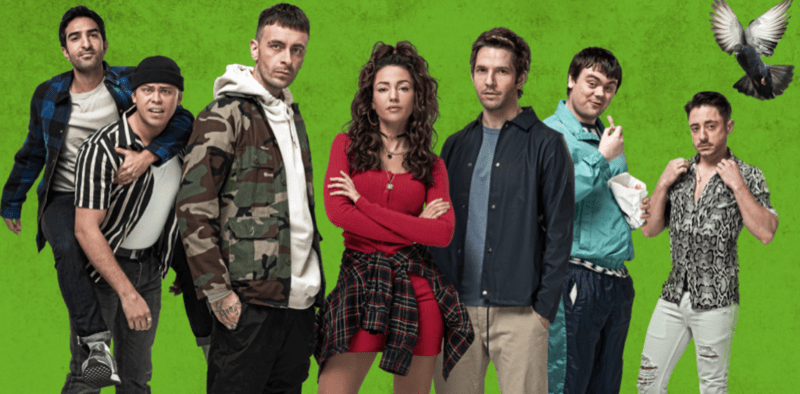 https://www.thesun.co.uk/tvandshowbiz/9777627/this-is-everything-you-need-to-know-about-brassic/
Since her role as Tina McIntyre in the soap opera Coronation Street, Michelle has also starred in the drama series Our Girl playing Georgie Lane and Tracy in Ordinary Lies. Her success landed her the role of Erin and we simply cannot think of anyone more suited.
Her character in the show gives off a 90's vibe and we LOVE it! From vibrant bomber jackets to dungarees and knee-high socks. Do you want the Erin look? Just have a look at our outfit options below!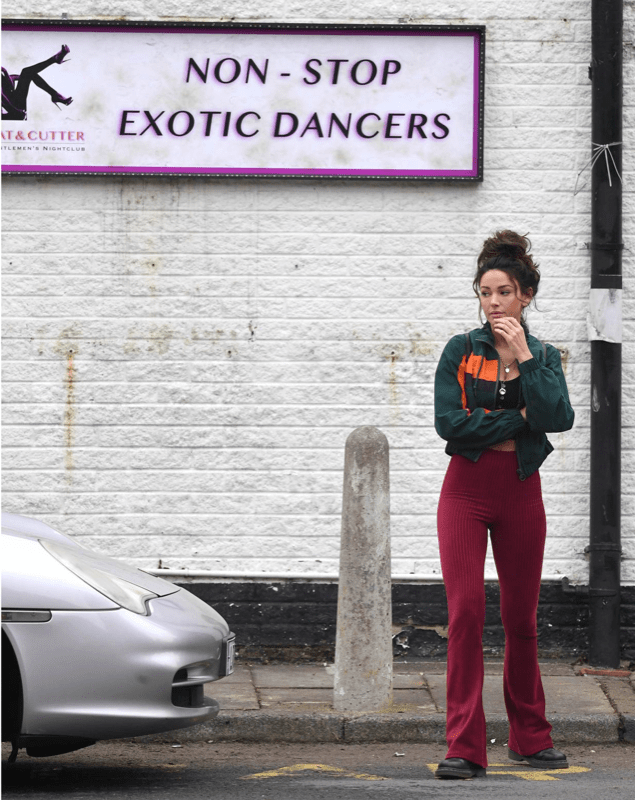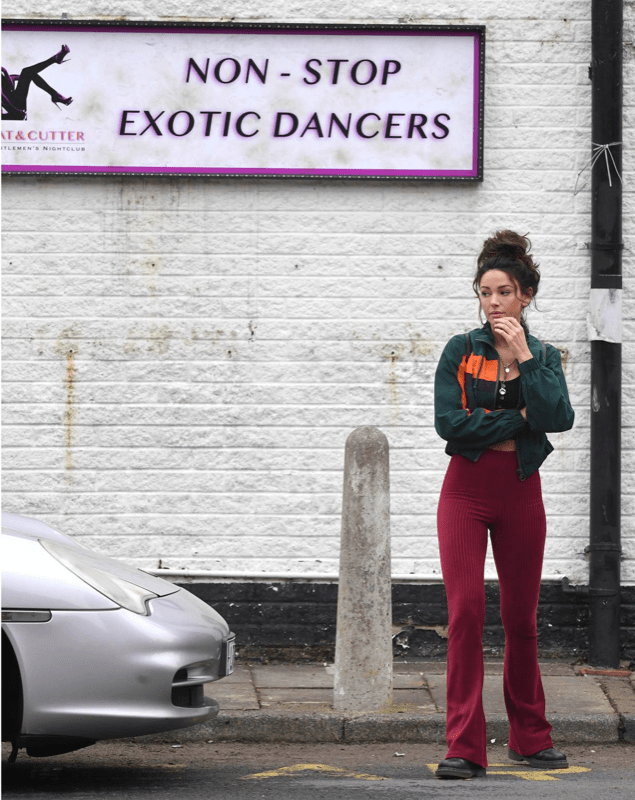 https://www.thesun.co.uk/tvandshowbiz/7429046/michelle-keegan-strip-club-sky-one-brassic-filming/
We have found some amazing alternatives to get this particular 'Erin' look. She has been photographed on set wearing a luminous emerald bomber jacket with a tangerine stripe across the arms and chest. Here are some similar style bomber jackets from Prettylittlething for only £25!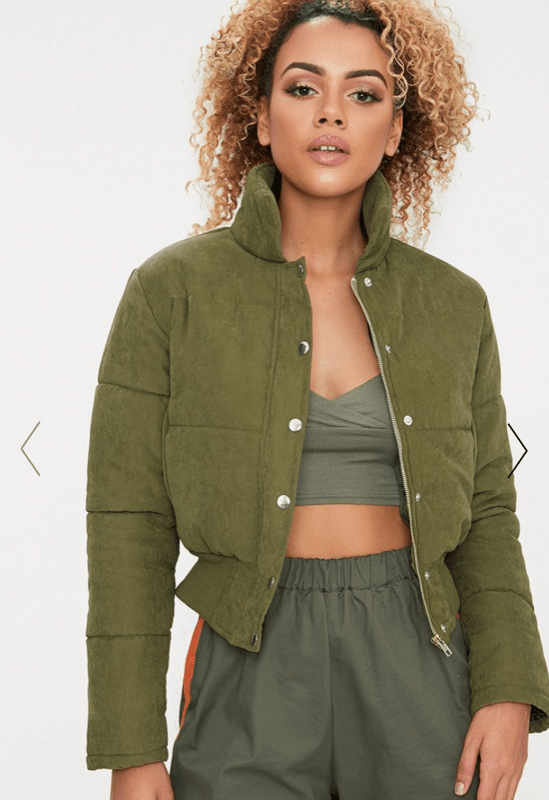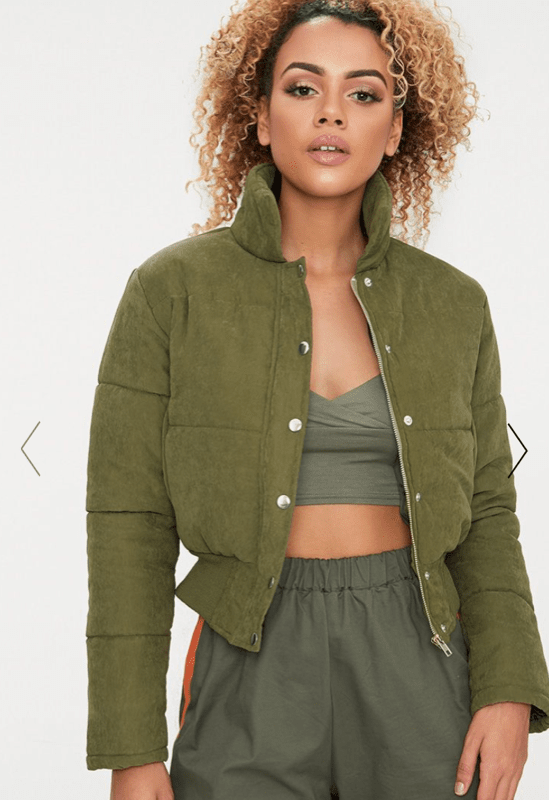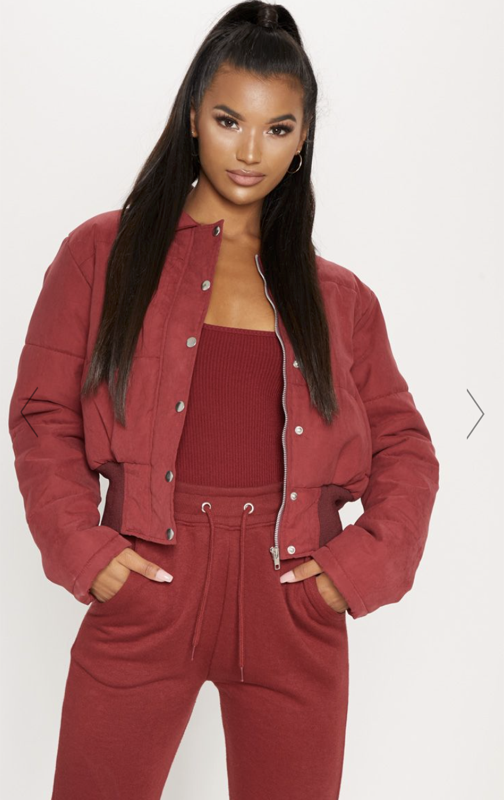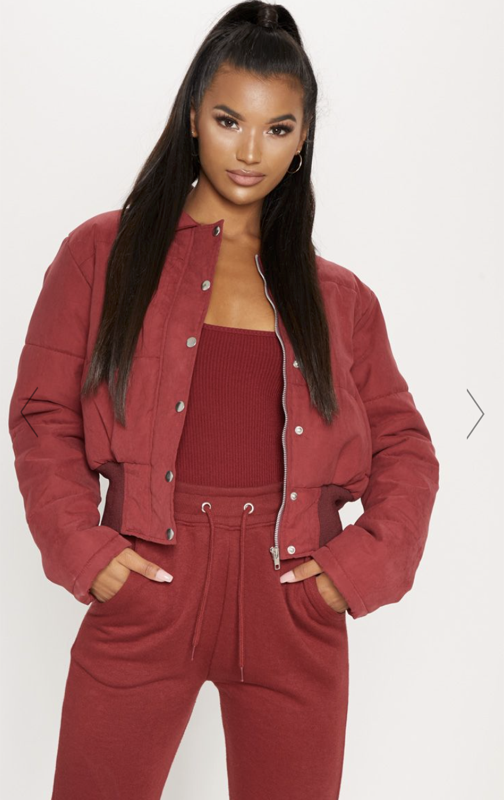 https://www.prettylittlething.com
Ribbed flared trousers have also become a popular trend recently and they come in every colour under the sun! Pair them with some chunky black boots and a crop top and you've got yourself one rad outfit.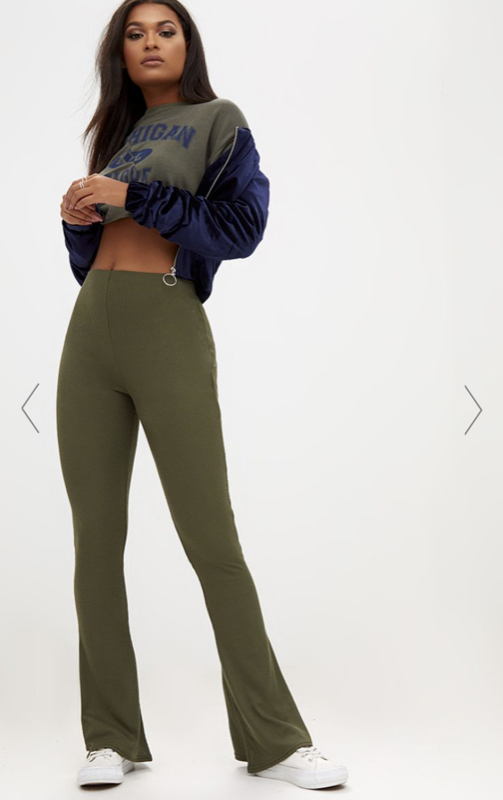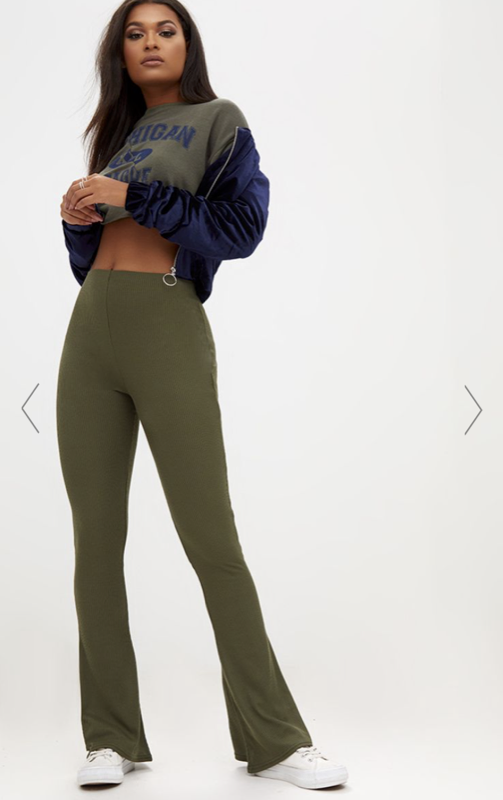 https://www.prettylittlething.com
Dungarees have been a wardrobe must-have for decades now. They have become such an iconic clothing piece as they've been seen on Rachel Green (Friends), the Kardashians and many other A-Listers. Michelle Keegan was seen rocking them on the streets of Manchester. Now it's your turn!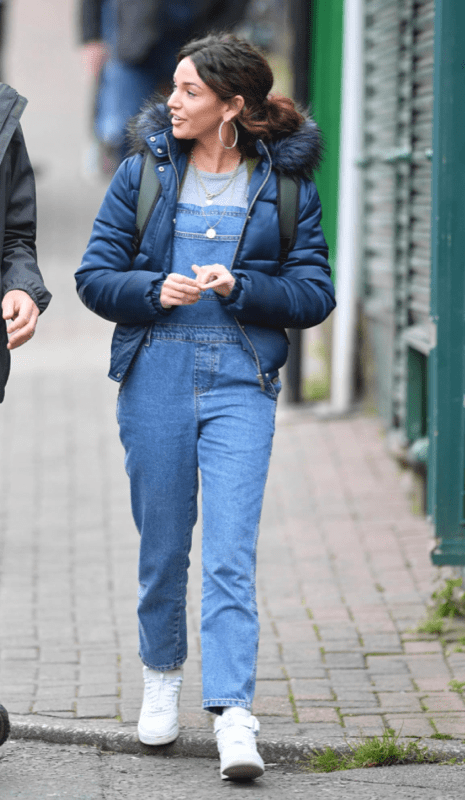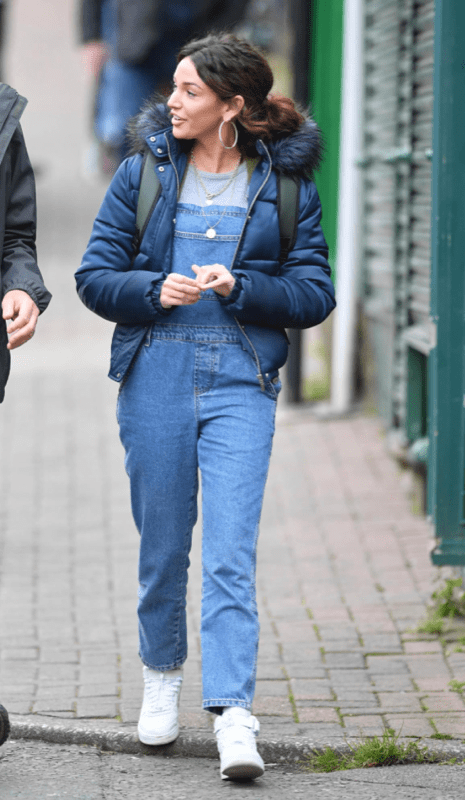 https://www.thesun.co.uk/tvandshowbiz/7444608/michelle-keegan-denim-dungarees-films-sky-drama-brassic/
You can buy a pair of dungarees in almost every store on the high street, or if you're feeling daring, go thrifting! So many charity shops and thrift stores will have hidden gems for amazing prices, you may find some more authentic dungarees if you're lucky!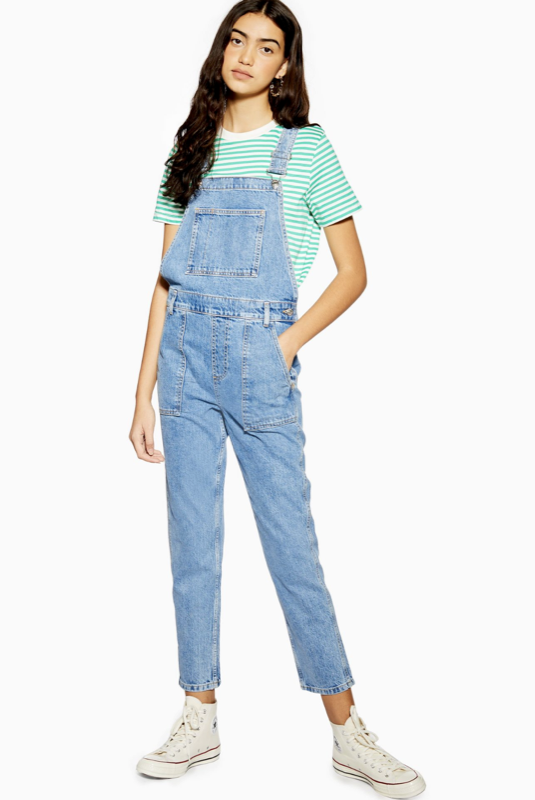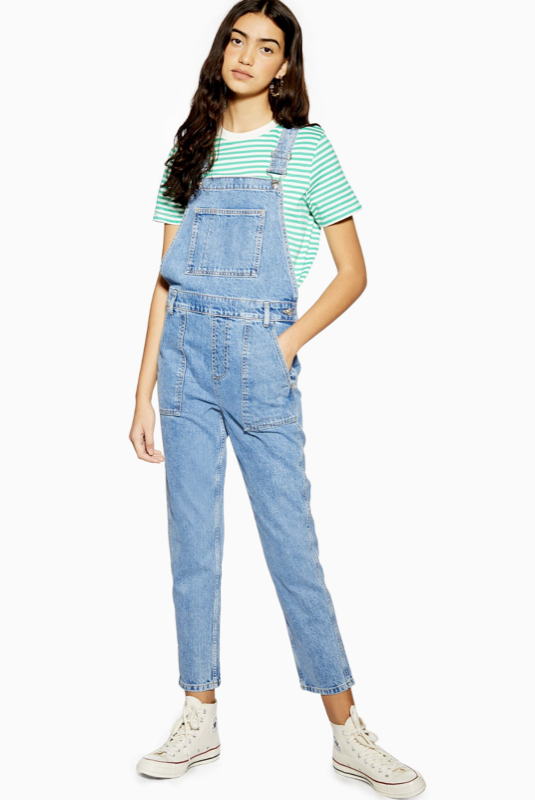 https://www.topshop.com
The good thing about dungarees is that they can be styled with almost anything. Personally, a plain white t-shirt and white trainers look perfect, you can't go wrong really.
Another simple way of creating the Erin look is by layering jewellery. Her character is almost always wearing hoop earrings and layered multiple chain necklaces. You can buy mixed layer necklaces from places such as New Look and Topshop.
Let us know how you have incorporated the rad-tomboy vibe into your everyday outfits by tagging us on Twitter or Instagram @Fashion_North