On the fifth day of Christmas my true love gave to me, five GOLD rings!
When you think of the Christmas period what do you think of? Indulging in food, mooching around your local Christmas markets, shopping for presents for your loved ones and of course, the Christmas parties and cocktail nights with your girlfriends!
And what better colour to bring in the festive season than gold!? Whether that be glitter, sequins, jewellery or make up, fear not – Fashion North have put together the perfect guide on how to nail the colour GOLD for whatever style you're going for this Christmas!
Look One –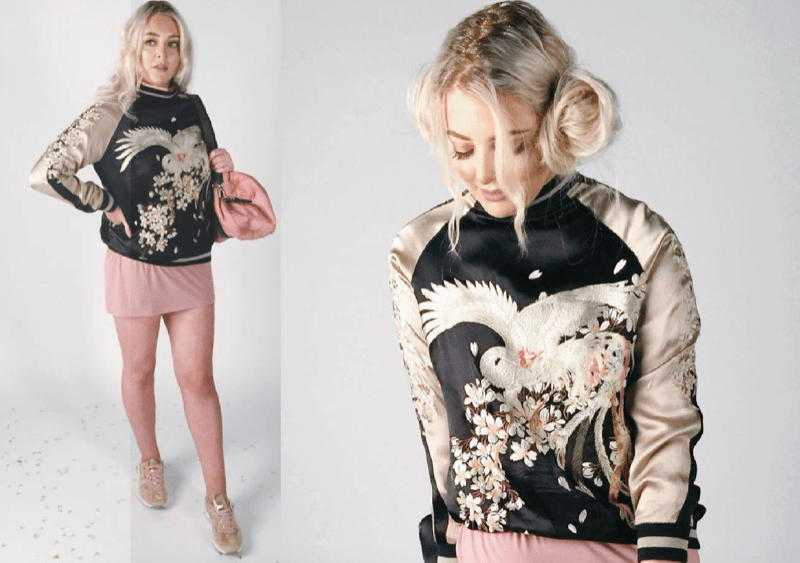 For your more casual days don't be scared to incorporate gold. Try adding an embellished bomber jacket to a subtle rose gold/dusty pink look. And if you really want to push the boat out and milk the festive glam look, why not try out a glitter hair parting? Adding a little glitter to your hair can ultimately switch up your look and can be an easy addition to turn your outfit from day to night, even better when you can buy it from your local crafts store or supermarket for just a few pennies! So what you waiting for? Get your girls round and get creative with the glitter!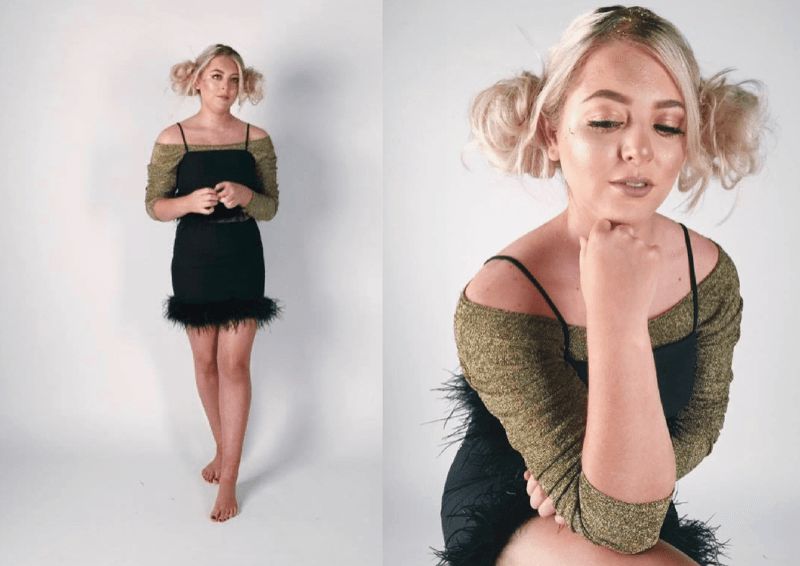 If you fancy making a little bit more of an effort for a night out with your girls or a fun cocktail night, try adding a subtle hint of gold with a slip top underneath a two piece. Paired with a nude lip, a gold highlighter to enhance your cheekbones and a glitzy gold eyeshadow, the perfect make up look to assist the perfect outfit for fun festivities!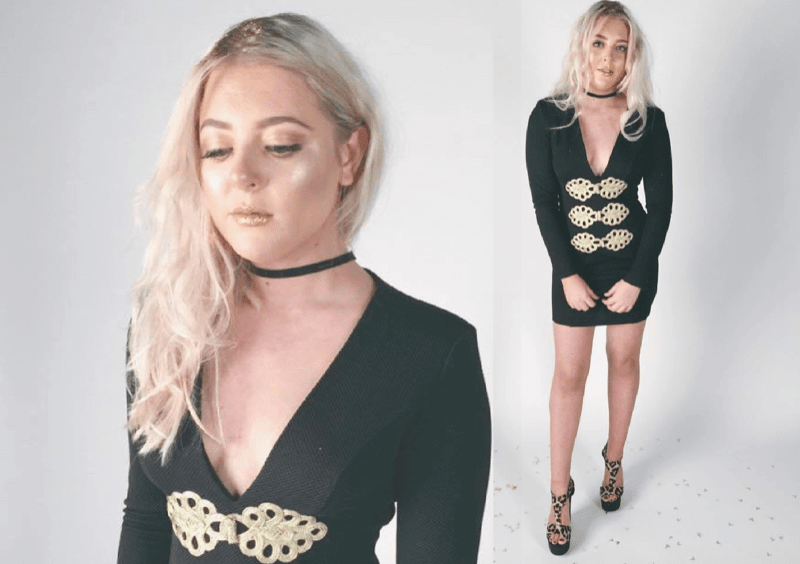 And for those special nights at the big Christmas party or a night away with your other half, try the perfect LBD with gold embellishment to really make a glamorous statement. Paired with a subtle choker and skyscraper heels, go all out and incorporate a gold glitter lip to push all the boundaries.
Fancy trying some of these looks at home? Send us your results on Twitter and Instagram by tagging @Fashion_North and from us to you – we wish you a happy, healthy and fashionable Christmas!
Love, Fashion North x
Model – Polly Kirkup
Photographer – Georgia Gow
Hair Stylist – Rio Beadie
Make-up artist – Amy Johnson