Whether it be a mug with your initials on, candles or cushions, it seems the trend for personalised accessories has really took off. Safe to say, no one will be forgetting the first letter of their name any time soon.
From finding a makeup bag with your loved one's initial on to printing a cute photo of you and your best friend onto a phone case, there are now so many ways to personalise your gifts this Christmas, that you'll be spoilt for choice.
Personalised slim diary- Love, Life, Laughter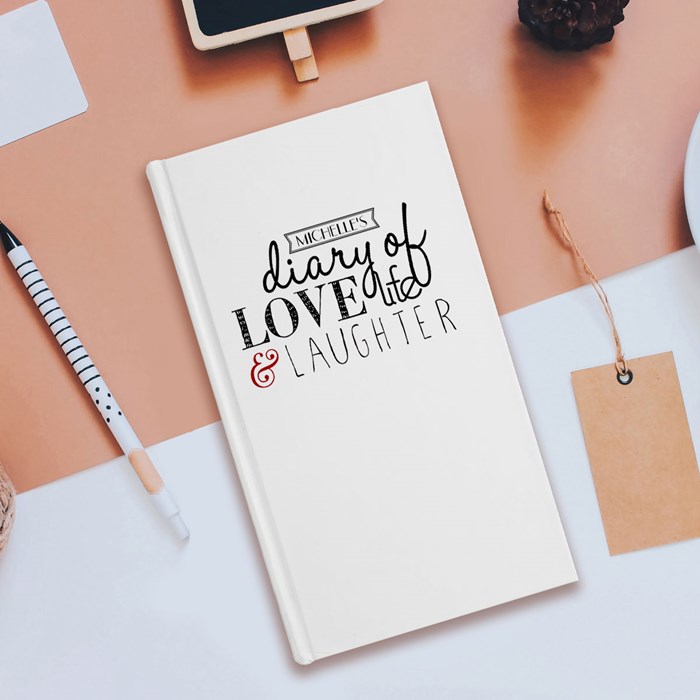 Personalise this slim line diary from GettingPersonal (£9.99), by adding your loved ones name, to give your gift that extra touch. This will help keep them organised through 2017, and is the perfect gift for busy students or for those who need some organisation in their lives.
Merry & bright personalised cushion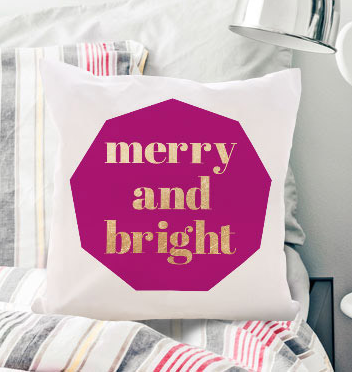 Add a bit of glitz and glamour to any room this Christmas with this personalised cushion from FunkyPigeon.com (£19.99). Create your own message in gold text against the hot pink background, the perfect way to brighten up any sofa this season.
iPhone 6 full wrap case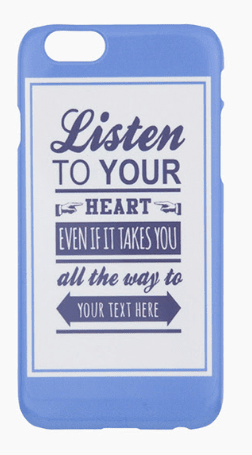 Personalise this 'Listen' design phone case by adding your own text to the bottom of the quote. It is available in 5 different colours and can be purchased from Asda (£10). A phone case is the perfect gift for the upcoming party season, as it will protect the back of your phone.
Black monogram mug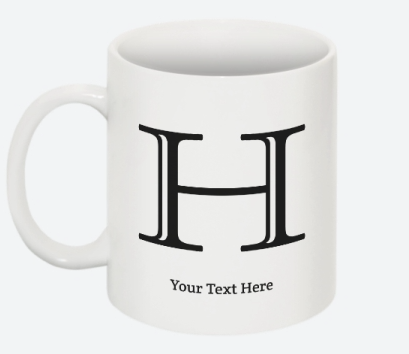 Initialised accessories are now super popular, making this black monogram mug the perfect gift for christmas as not only can you choose your loved ones initial but you can also add a personalised message underneath. You can also personalise this gift with a images or a logo. Grab yours from VistaPrint (£4.99).
Personalised photo calendar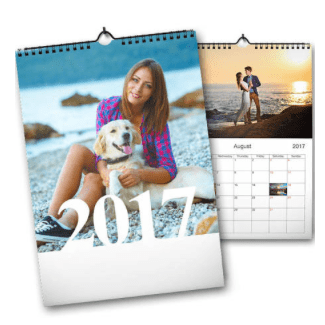 Go into 2017 with a personalised calendar where for each month you can upload a different photo which means something to you or a loved one. Perfect gift for christmas to kick off the new year. Available from Printerpix.com (£12.95).