This month makes it 26 years since Disney released the film that made us want to sit on a rock combing our hair with a fork. Let that fantasy become a reality by adding some Little Mermaid themed accessories to your life.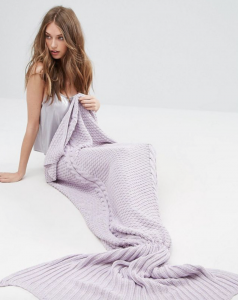 As we grew up and realisation crushed our dreams of growing a tail, we never could understand why Ariel wanted to swap her fins for feet so badly! ASOS definitely agree as they are giving us serious 'Under the Sea' vibes with their mermaid tail blanket. Keep cosy and look fintastic in a choice of four colours; green, grey, pink or turquoise. You can buy the blanket here.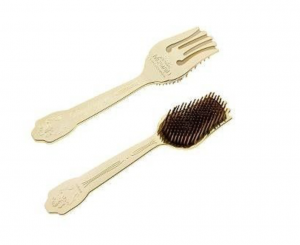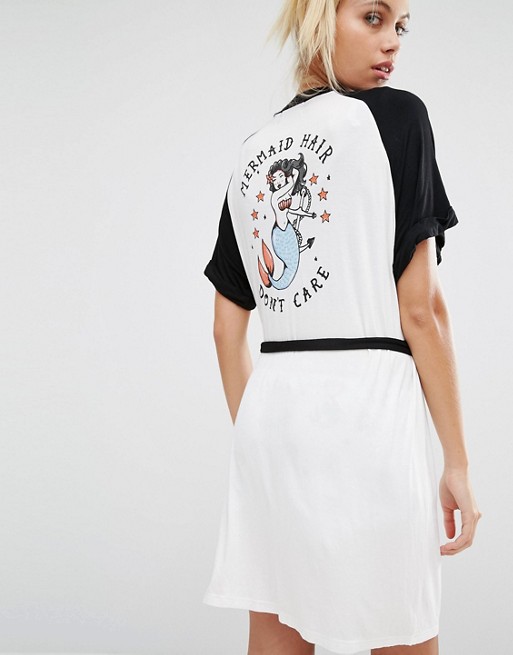 We realise a fork isn't as practical for brushing our hair as it was for Ariel, but Storkz have created a fork shaped hairbrush to allow us to have our very own dinglehopper. This item retails at £35.82, and you can buy it here. Wear the 'Mermaid hair don't care' dressing gown from ASOS whilst using your dinglehopper, and you'll feel like you're ready to step foot in Mermaid Lagoon.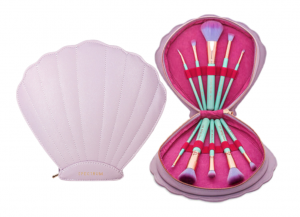 Instead of keeping your makeup brushes in a bag why not keep them in a clam? Spectrum Collections are offering a set of 10 makeup brushes along with a glam clam to keep them in. 'The Bomb Shell' is a glittery case which comes with a chain so you can mermaid-ify your outfits wherever you go by using it as a clutch bag. Shop this here.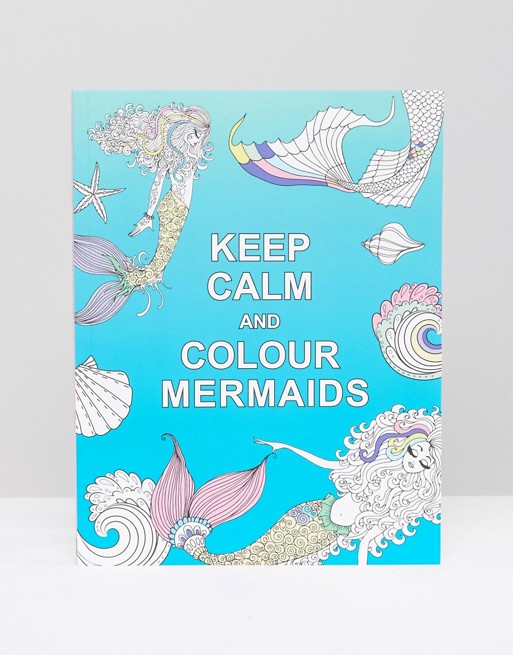 Who says colouring in is just for kids? You can now keep calm with this mermaid colouring book from ASOS. Because lets face it, living under the sea would be much better than on shore, don't you think? You know what they say, the 'seaweed is always greener in somebody else's lake'.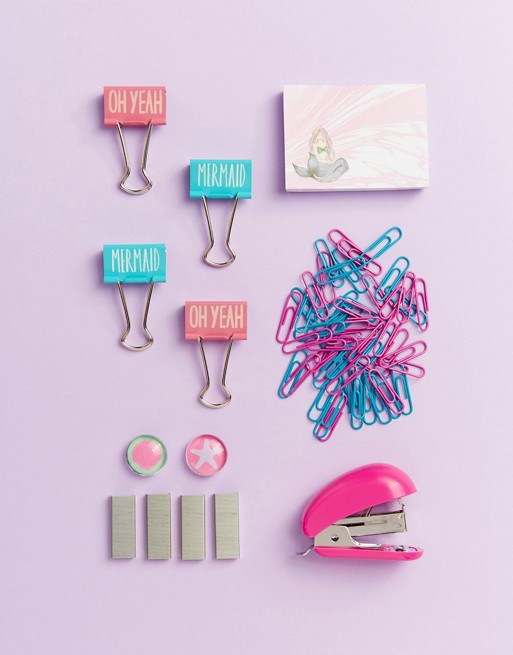 You can also channel your inner mermaid in school, college or uni with mermaid stationery. These highlighters, textbooks, sticky notes and snack boxes will have you swimming through your classes in no time.
All that's left to practice is the perfect mermaid hair flip and your transition into a part-time mermaid will be complete!