Shirley Suddick, 45, owner of 'Making Memories by Jenson's Gems', set her bear-making business up two years ago.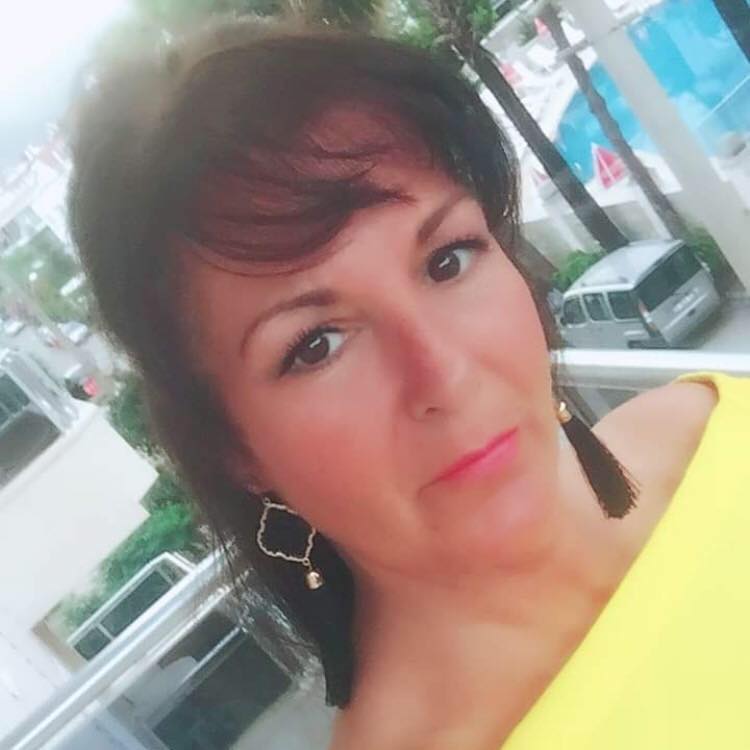 Shirley Suddick – owner of 'Making Memories by Jenson's Gems.
Shirley, from Sunderland, set up the business after the passing of two of her close family members.
Making Memories by Jenson's Gems is a sewing business that Shirley runs herself from home.
Here at Fashion North, we spoke to Shirley, who said: "The reason for setting up the business was because I sadly lost my nana and sister two years ago, then one week later my grandson was born. I used the words 'Jenson's Gems', to indicate that my nana and sister are the gems watching over my grandson."
Cut-outs of loved one's clothes who have sadly passed away are stitched together to make a teddy bear; made with love. Various fabrics and colours are sewn – in a patchwork effect – to create a sentimental keepsake for family and friends.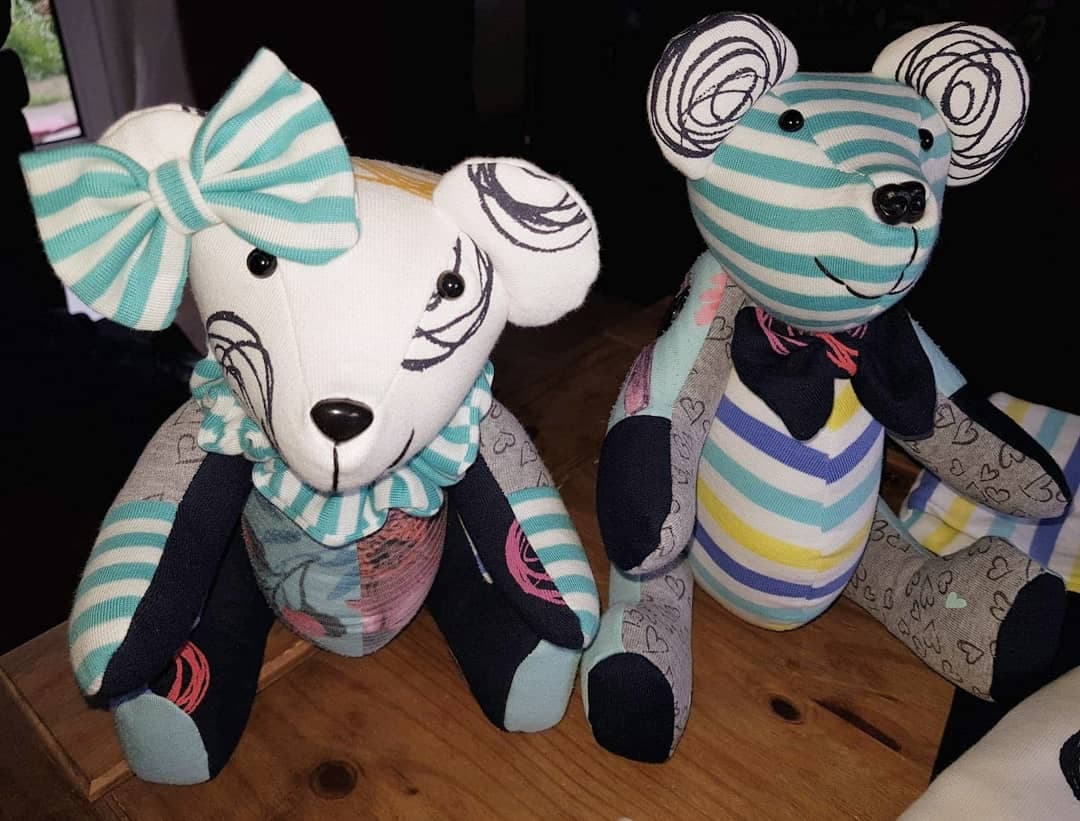 Loved one's clothes are sewn together to create these memory bears.
Shirley said: "The only material I prefer to not use is leather, this is because this particular material is not very pliable. I make the bears by sewing my materials inside out. I do however, enjoy working with a dressing gown fabric, although it is a hard material to work with, the bears always turn out great.
I begin by laying out all of the fabrics that I have been given, then I create a vision in my head of how the bear will look, choosing between the different patterns, materials and colours.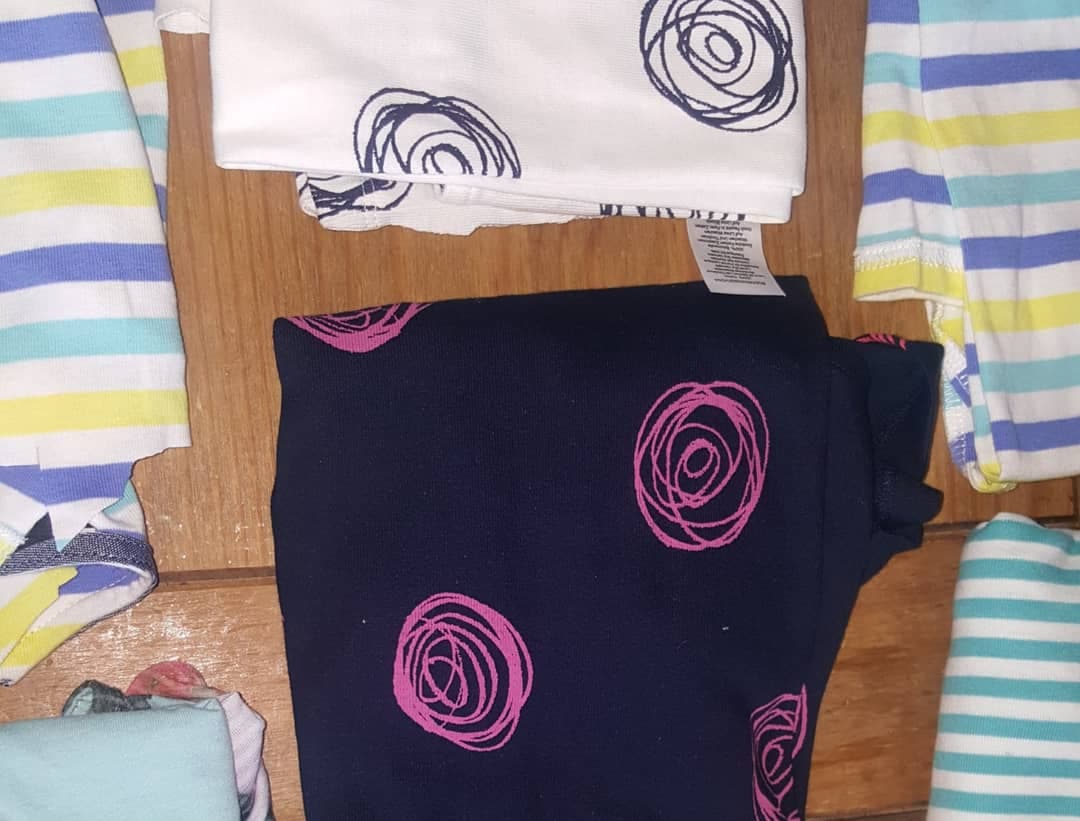 The contrasting fabrics are laid out to help create a vision of how the bear will look. 
Clothes with a meaningful attachment are carefully picked out – from a school uniform to a loved one's favourite T-shirt. Every item of clothing can hold a special memory, representing someone's character and personality."
Along with the teddy bears, Shirley also makes cushions and quilts too. She said: "I get great satisfaction from making these items, to have something you can physically touch, that represents someone you have lost, means so much to people as it helps them feel closer to that person."
For many, they believe that clothes are what define you a person, they represent a person's character or personality and can symbolise a memory that someone holds or a place or time in someone's life. A particular outfit or clothing item can hold and share memories that last forever. It's very difficult to give or throw away any belongings to a loved one you have lost, in particular, their clothing.
Shirley never imagined she would receive this response when setting up her business, around two years ago. She originally made a Facebook page and began putting photos up of products she was making. Two years later and with around 900 likes on Facebook, Jenson's Gems, has been a huge success. Her five-star reviews on social media include comments such as, 'First class service' and 'Couldn't recommend enough'. Shirley's bears are finished to the highest quality and workmanship, perfect for those wanting a keepsake that they can cherish forever.
Kevin Daley, 56, bought one of Shirley's bears, after seeing photos on her Facebook page. Kevin said: "My bear is very special to me. It was made from my mother's clothes and other items of fashion that she always wore and loved. The stomach material of the bear was my mam's favourite top and in fact, the last top she wore.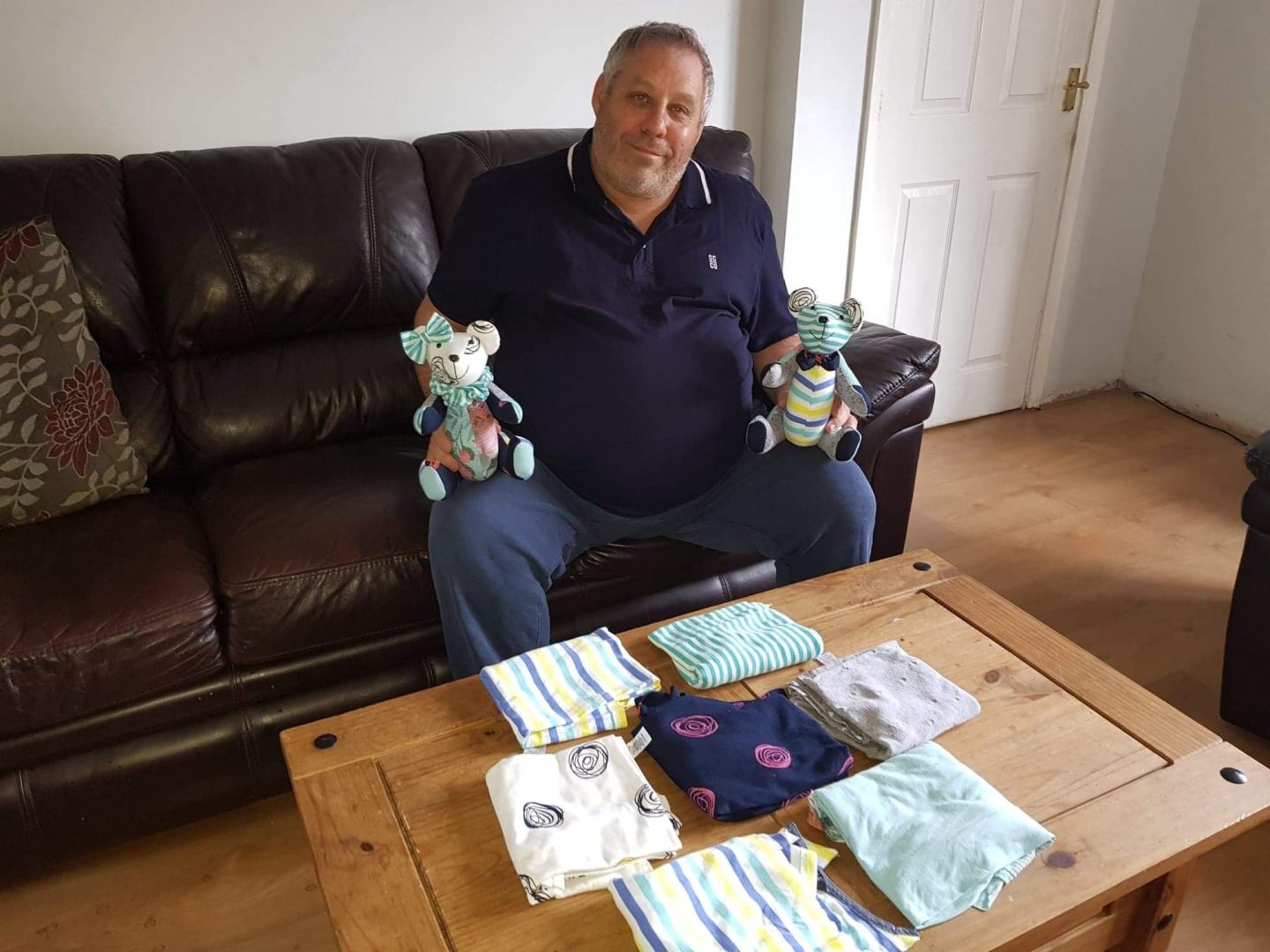 Kevin Daley, pictured, with his memory bears, made from his mam's clothes.
It's something you can physically touch, give a cuddle to if you want and it almost, in a way, brings her back to life."
Kevin went on to say: "I love the fact that it is fashion, which has previously been worn and then recycled to be made into something so meaningful. It's a very precious thing that I will pass down to members of my family.
"The bears Shirley makes offer so much comfort to a family or friend. For anyone, after going through such a hard time of losing someone so special to you, receiving your bear makes it that little easier.
"When I spoke to Shirley about making the bears, she asked me to pick out clothes with lots of different colours and choose patterns that would contrast each other. Myself and my brother knew we wanted clothes that she wore regularly and that would represent our mam, so by giving Shirley many of items to choose from, she created something so unique and special to us. I bought four bears for the family and every bear is so different."
The bears, cushions and quilts that Shirley makes are a comfort blanket to many. By using personal clothes that families just can't bear to part with, offers them a product they can hold on to for the rest of their lives.
Fashion is born, fashion grows, fashion becomes mature, fashion grows old, fashion passes, fashion is re-born but most of all fashion lives forever.
To contact Shirley, visit her Facebook page at here. See the video below for more of Kevin's story.