Here at Fashion North we went out on the high street and gathered a collection of photographs showcasing the regions street style. Throughout the region there are many different interpretations of street style, so here is a selection of different takes. Many opted for comfiness as the prime factor in choosing.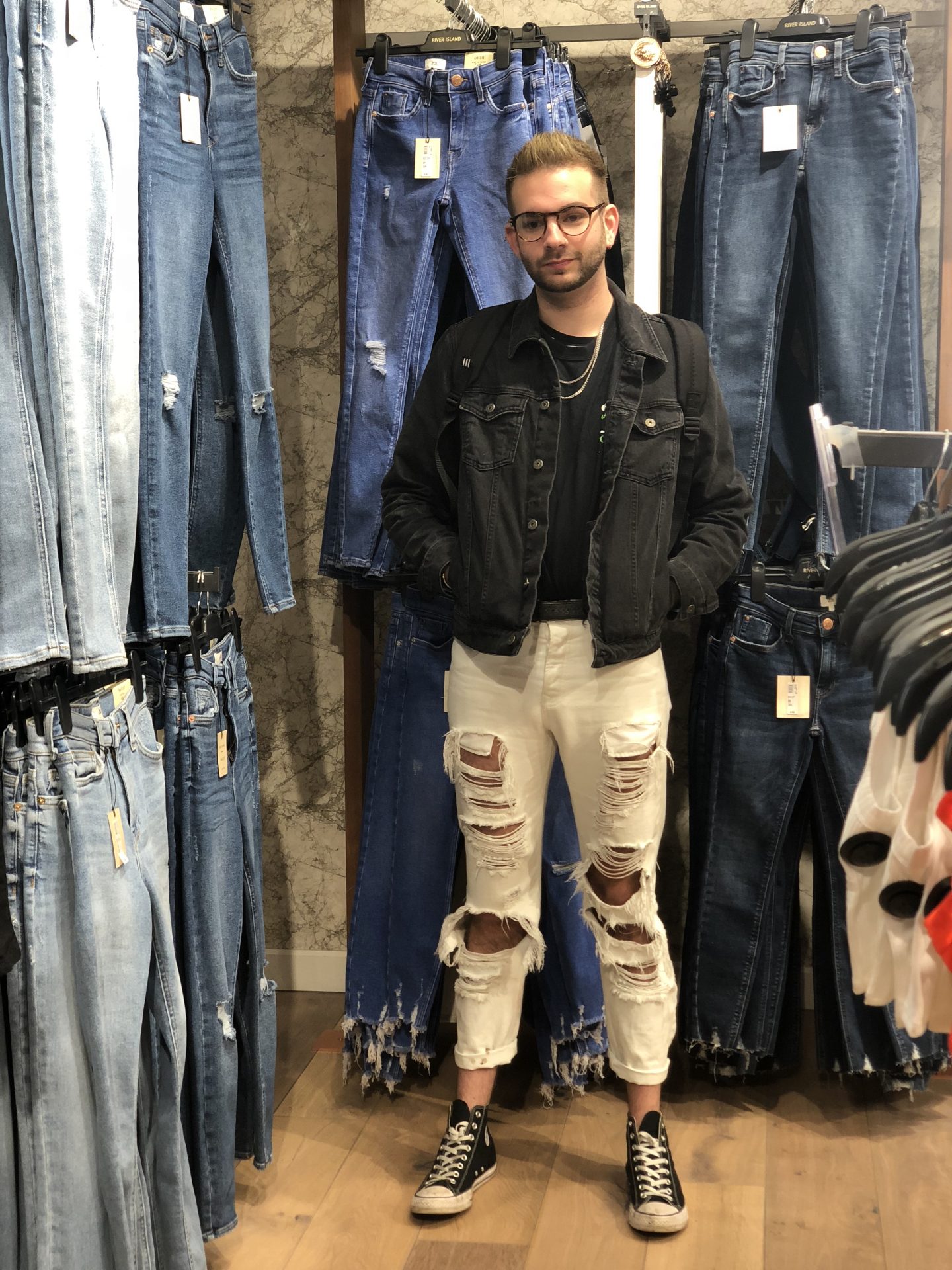 Bringing double denim back, we found this passerby wearing Topman jeans with a black denim jacket (also from Topman).
Micheal Owens, 20, said: "I'm really into fashion as I'm studying a fashion degree so I spend a lot of my time looking into new trends. I get my fashion inspiration from Instagram and catwalk shows".
The white ripped jeans have an authentic look and have been worn accordingly with Converse All Stars which can be found online here.
All the vintage feels are given off with this outfit from the black washed denim jacket to the old skool Converse All Stars. These jeans could be dressed up or dressed down depending on the occasion.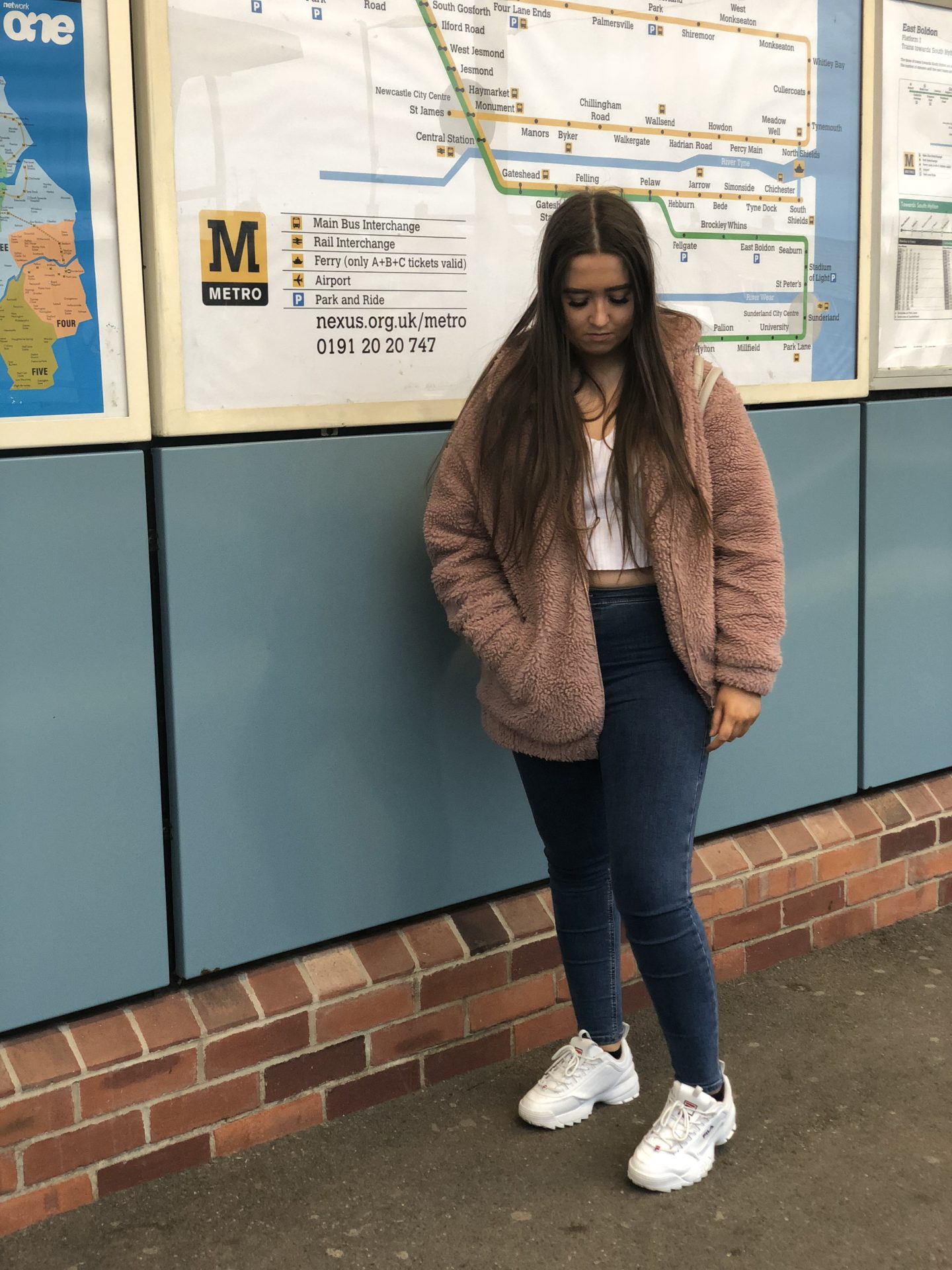 After the Teddy jacket notably took over the high street, it was no surprise we found them making their way into street style.
Nicole Eade, 19, said: "I got my teddy jacket from New Look, it's so comfortable and they're really popular at the minute. I'm inspired by the likes of Kylie Jenner and other Instagram influencers. My jeans are the Topshop Joni Jeans which are so comfortable and so easy to style with anything, whether I'm aiming for a more dressed up look or comfortable."
Joni Jeans retail at £36 at Topshop.com and are a must have addition to everybody's wardrobe due to their ability to be dressed up or down. Whilst in this case they have created a more casual look, paired with a bodysuit and heels, Joni Jeans could complete the ultimate 'Jeans and nice top' look. With them available in a range of different colours and sizes there is a pair for everyone. Whilst they do come at a rather high price tag they are well worth the money.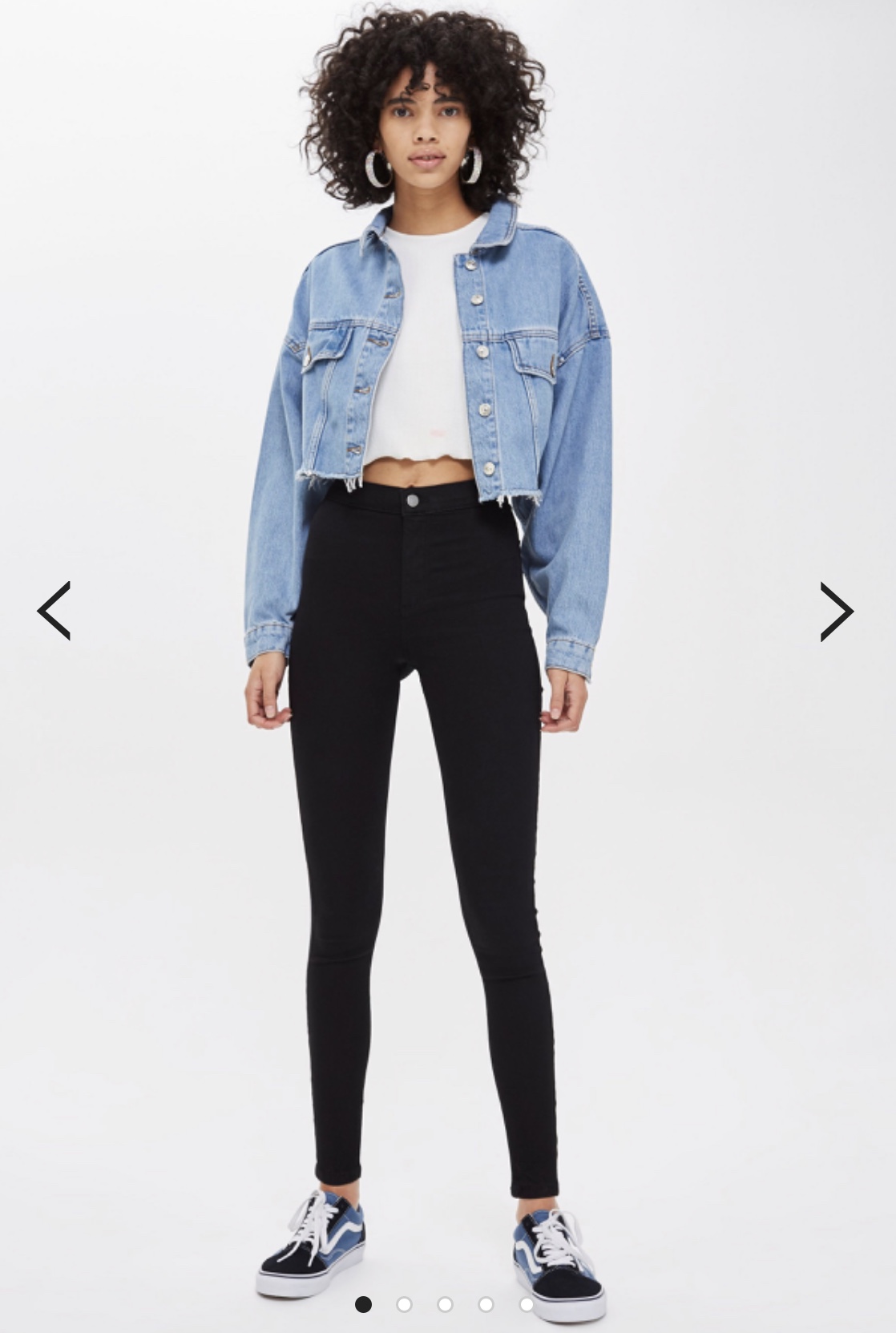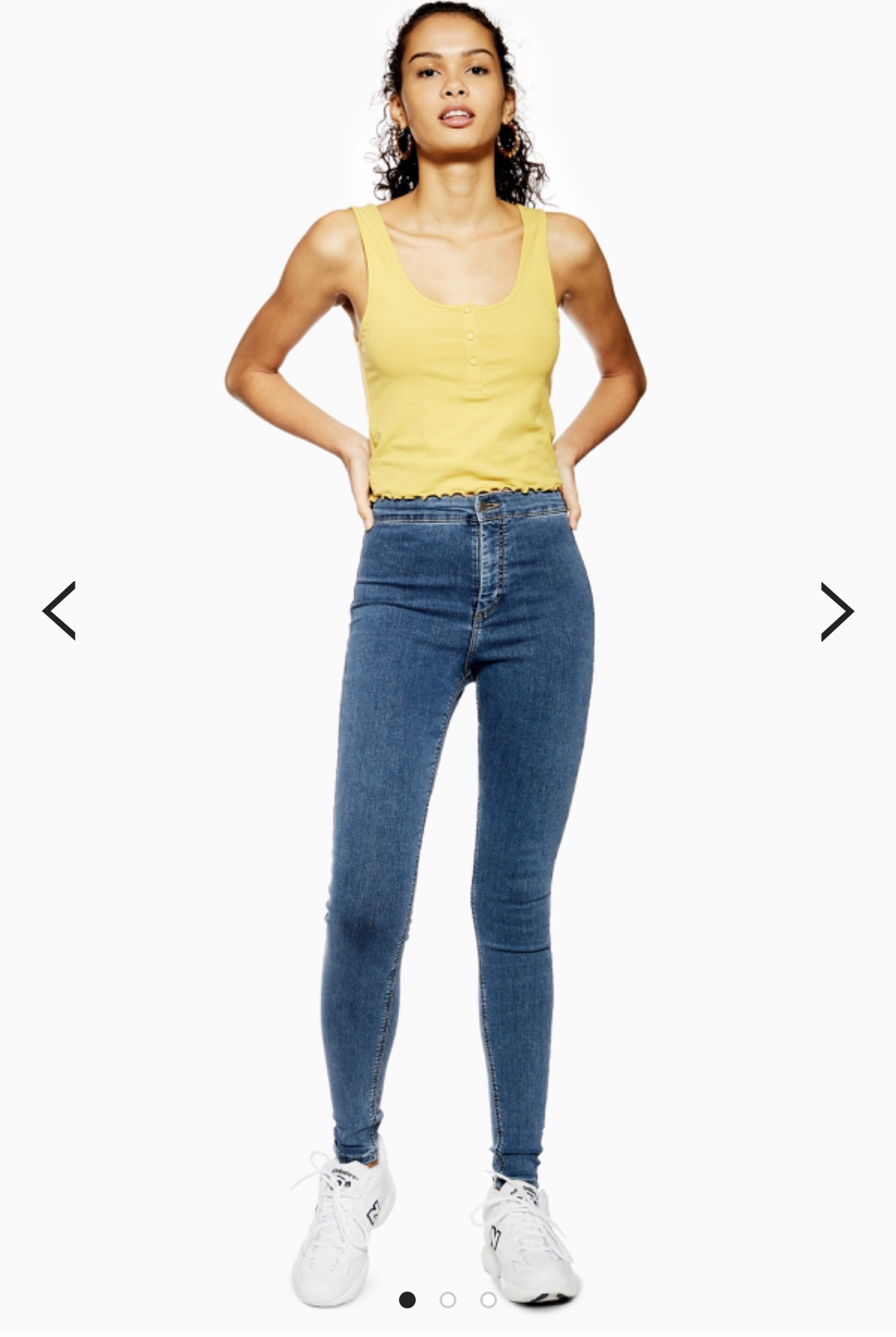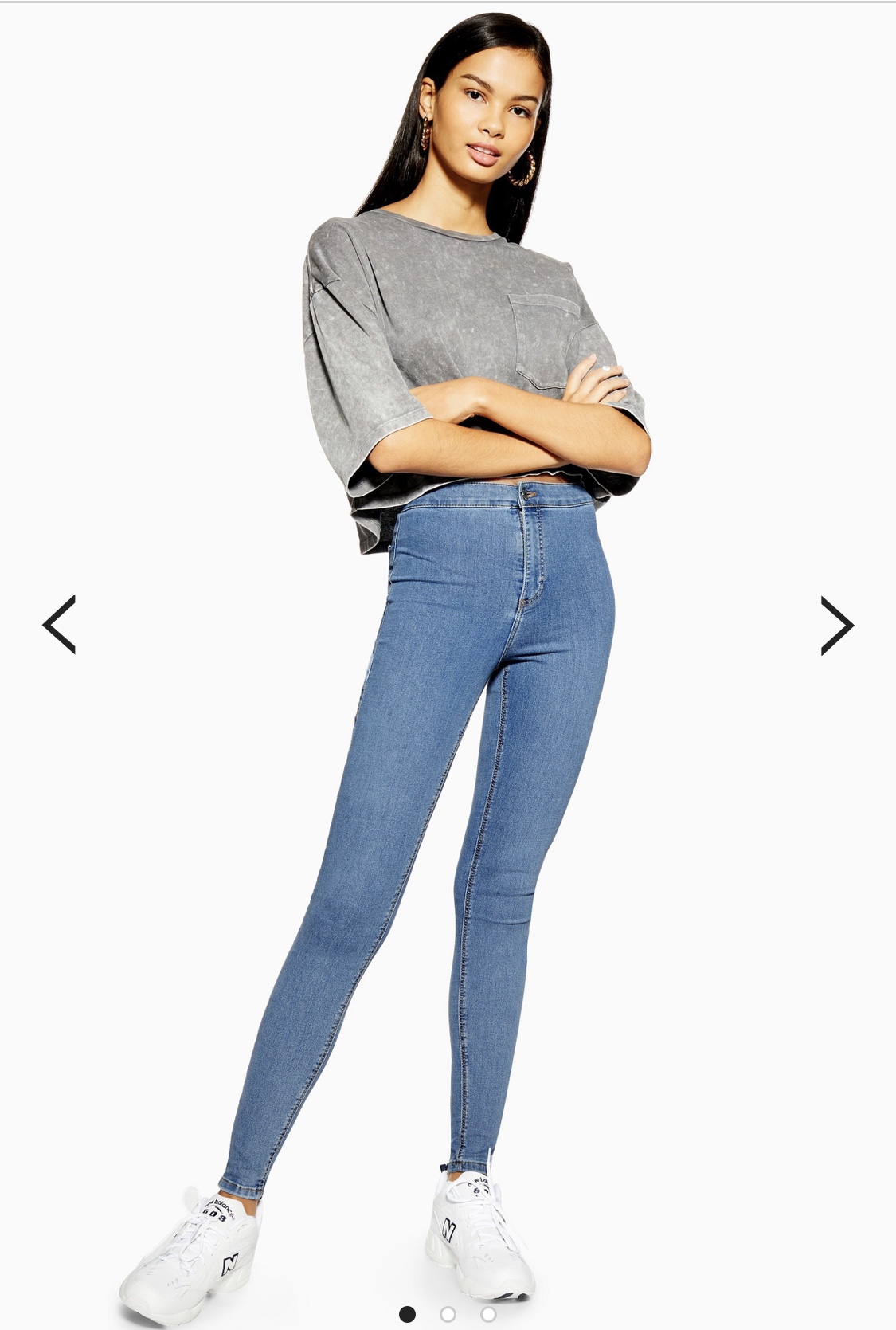 Credit: Topshop.com.
Above are just a few shades of Joni Jeans available. With all shades of denim covered there really is a pair of jeans to be found for everyone within Topshop.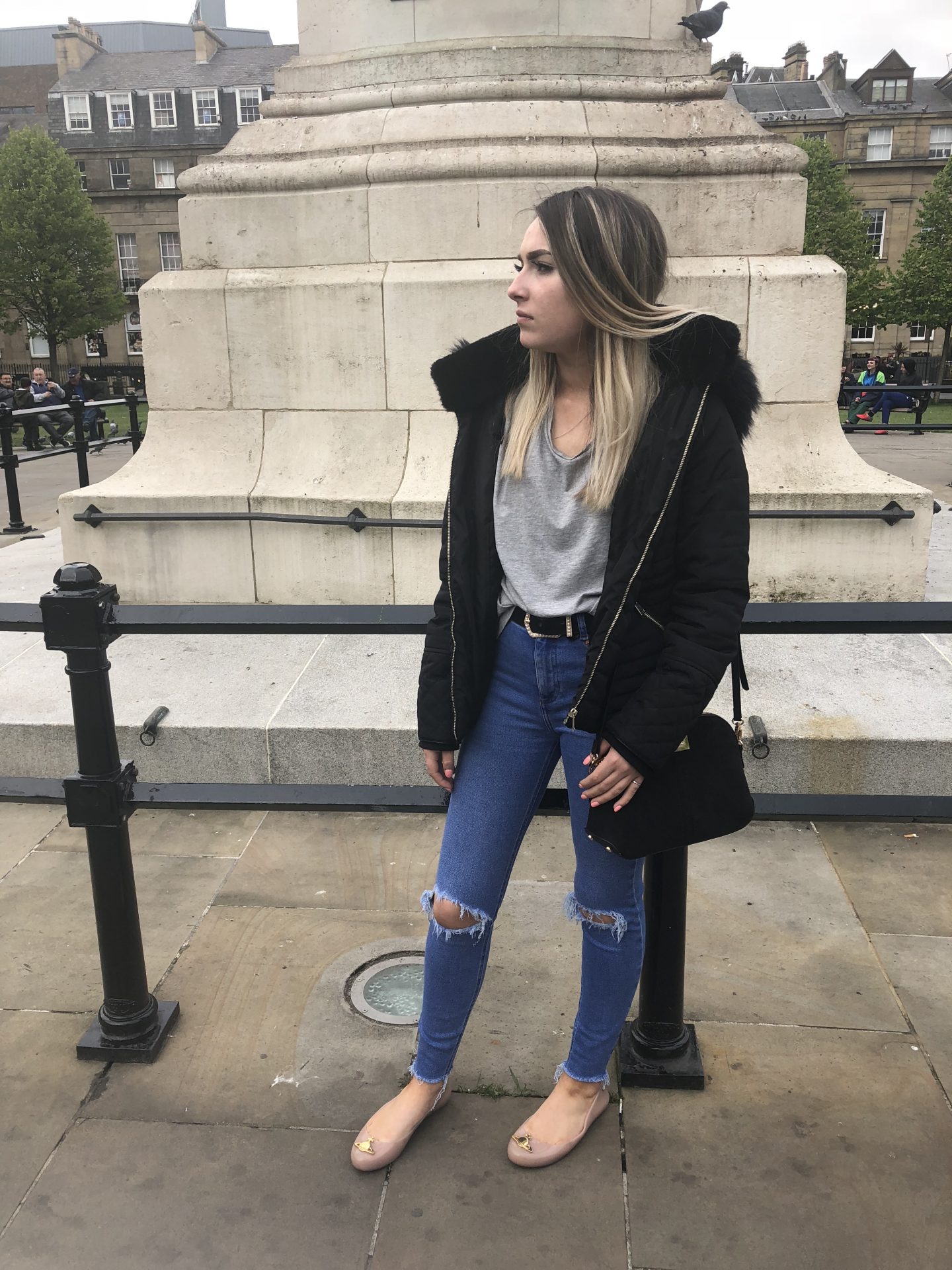 Opting for something different to the usual of sneakers in street style, this passerby was seen wearing the Vivienne Westwood pumps which retail at £100, which added a touch of elegance to the otherwise casual outfit.
Amie Ridley, 18, said: "I love the Vivienne Westwood pumps I'm wearing, they go with absolutely anything. I find my fashion inspiration on Instagram and I also look on 21 Buttons".
The Vivienne Westwood shoes pictures can be found online, here.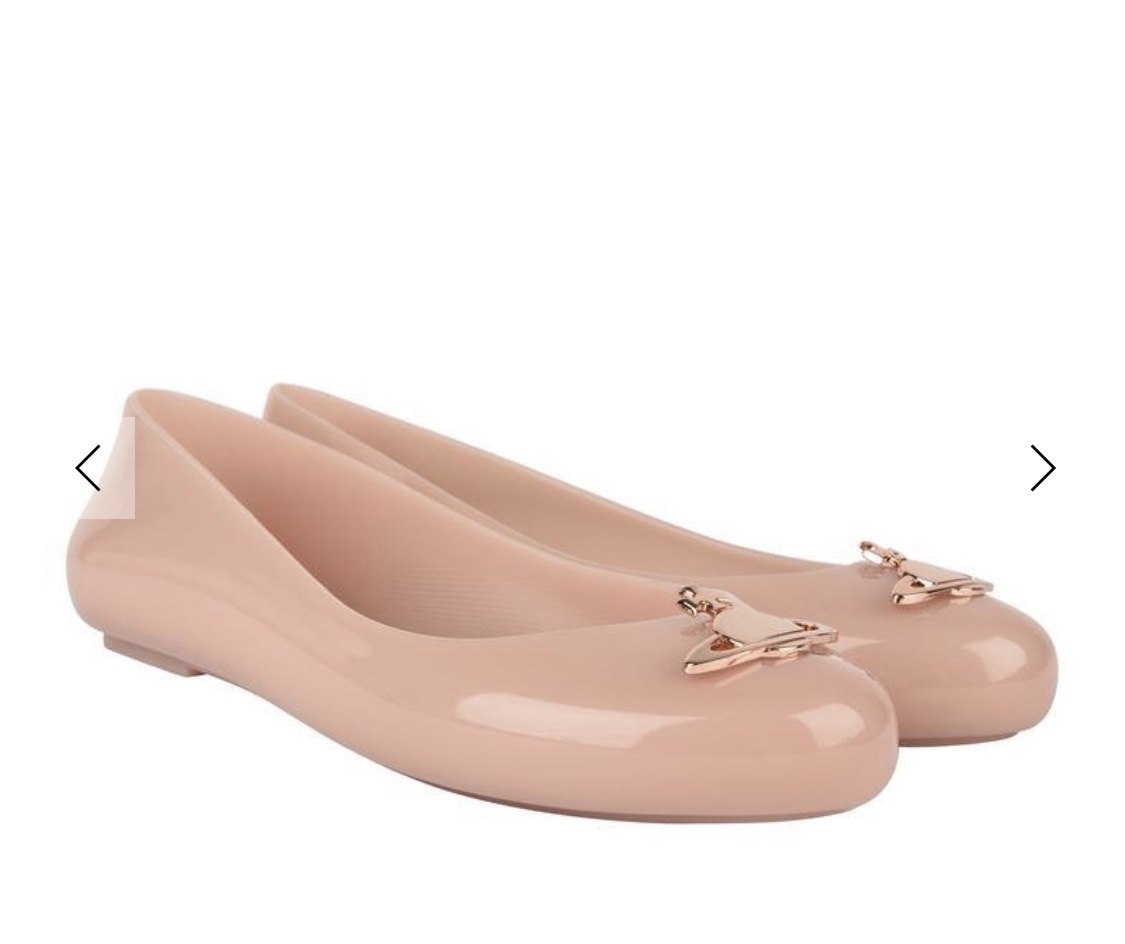 Credit: Flannels.com
The Vivienne Westwood pumps are the ultimate girly shoe as not only are they ultra fashionable but the nude pink colour of them means they can be paired with anything and can be shoved on to create an easy look. The gold orb which is Vivienne Westwood's signature logo add a touch of class and really grab your attention. Whilst this was known as the standard Vivienne Westwood pump, a range of different variations of the shoe have been brought out. Coming in pink, white, black and red you can find the pump to match your personality and style.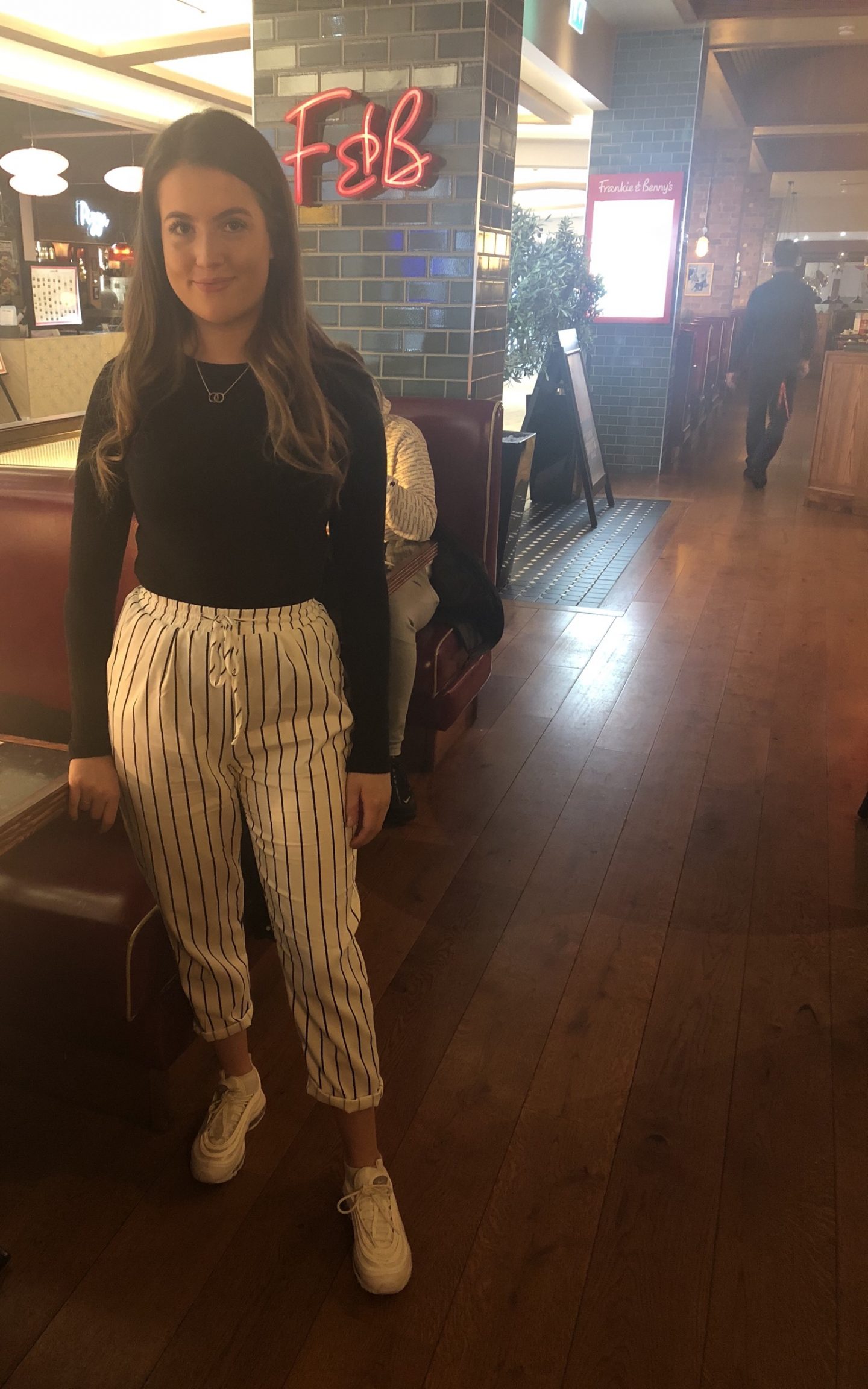 You can never go wrong with the combination of black and white, which is shown by this street goer. The black stripe in the trousers, which are from Pretty Little Thing, really compliment the outfit and goes perfectly with the black bodysuit. The look is casual yet very stylish and is completed with Nike Air Max 97s which retail at £145.
"I tend to get most my clothes from Pretty Little Thing as they have such a wide range of clothing for each occasion, I get my style inspiration from Instagram," says Skyla Pearce.
What look do you often see on the high street? Tweet us and let us know @Fashion_North.