Denim is a very popular material as it looks good as a jacket, skirt, jeans, shirt… basically as everything. It's super easy to combine with anything and that makes it a favourite across all genders and generations. Fashion North found many girls in Newcastle that wore a double denim combination. Here are four of them:
Temmy Salami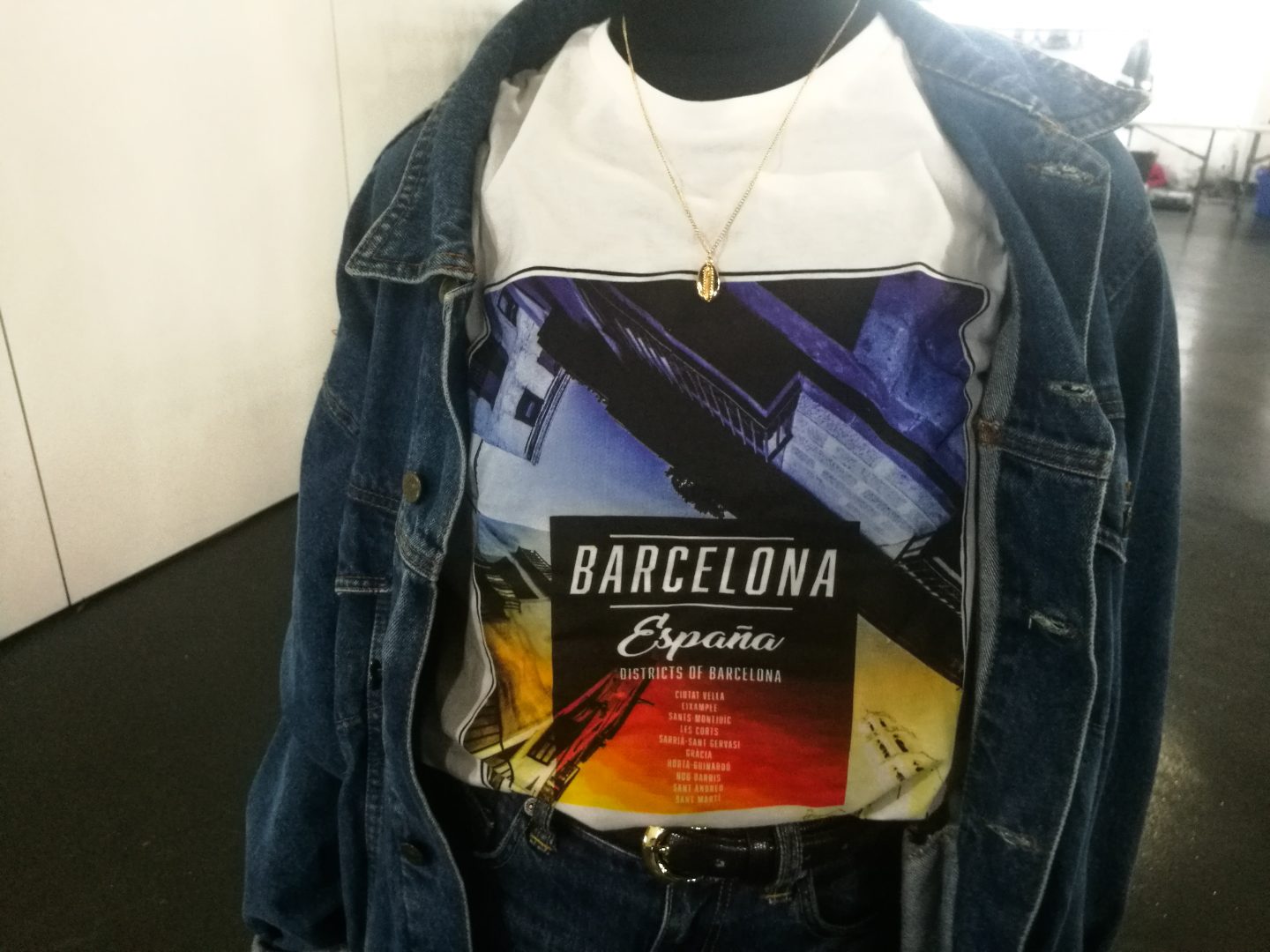 Photo Credit: Anna Kristofcova
Temmy Salami, 19, a student from Japan, enjoys shopping at vintage sales, where she found the oversized denim jacket she wears. "You can always find nice pieces in vintage sales," she said.  The 'boyish-looking' jeans are from Japan and the T-shirt is from Primark. Her style inspiration comes from models on Instagram.
Rebecca Watts
Photo credit: Anna Kristofcova
Rebecca Watts, 20, a student from Bristol, agrees that denim can be combined with everything and for this reason, her favourite piece of clothing is an oversized Wrangler denim jacket which she purchased in a charity shop. She combined it with brighter-coloured flared jeans from  Urban Outfitters, a black Puma hoodie and white Nike trainers.
Maura Hawkes
Photo credit: Anna Kristofcova
Maura Hawkes, 20, a student from London, shows that the double denim combination doesn't have to be in the same colour. She has chosen a black fitted denim jacket and blue mom ripped-knee jeans, both from Topshop. Her black sweater with spring embellishment is from Asos, boots are from Whistles and the earrings are from her favourite shop, Mango.
Ema Clancy
Photo credit: Anna Kristofcova
Ema Clancy, 20, a student from Leeds, has chosen the opposite colours to Maura. Dark jeans and blue oversized denim jacket, both from Topshop, with a black slogan T-shirt from River Island. Her converse trainers and a hat are from New York. Her favourite shop is Topshop where she bought the earrings also.
Do you like to wear a double denim combination? Tag us in your photos on Twitter or Instagram @Fashion_North.