Acne Studios brought modern dystopia to the stage in their Women's Fall Winter 2022 collection. Presenting a new, classy spin on mismatched, distressed fabrics through expressionism of materials. 
The show was opened by musician and composer Suzanne Ciani with a live performance of electronic music using synth technology. The performance built up the show in a unique way, starting as a serene ambience but becoming more upbeat when the models appeared on stage, complimenting the futuristic feel to the runway.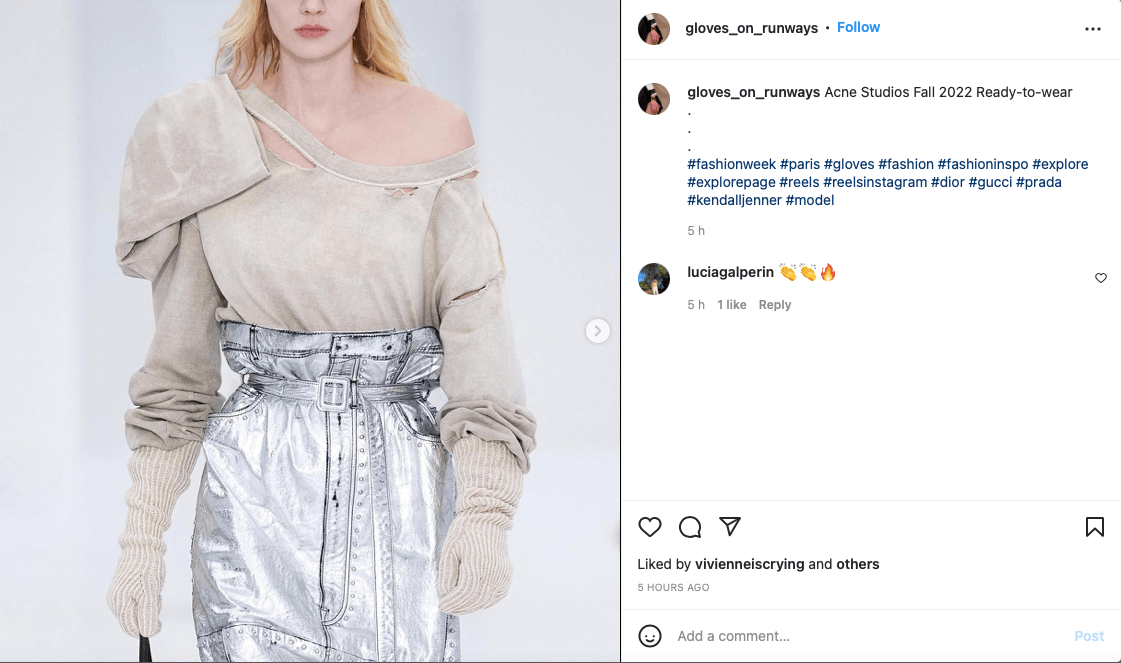 The idea of the collection was to elevate and remix everyday materials so that something we are familiar with can become fresh and new. This references the way Acne Studios fashion designer, Jonny Johansson, found his love for fashion in the first place, cutting up material and putting them back together again. The clothing looked and felt like an act of deeply rooted self-expression – the white set allowing the broad colour palette of dark tones contrasting against light tones within each look to stand out like splashes of paint on a blank canvas. The looks varied with different uses of materials, patterns and accessories, including sequins, tassels and quilted fabric, showing the complexity and individual thought process that personalised each look.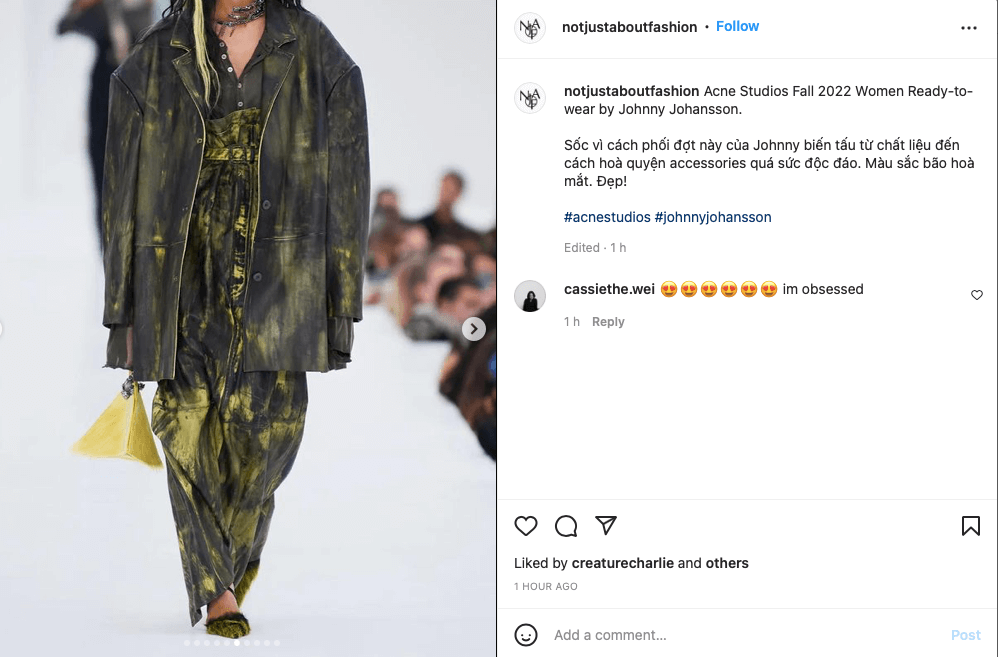 Two of the most eye-catching looks came at the end of the show. The contrast between the homemade look the patchwork and distressed material creates alongside the elegance of the finished dress works wonderfully. The dresses didn't feel as futuristic as some of the other looks but more old fashioned.
View this post on Instagram
The overall collection felt like a personal and expressive statement. It was charming to witness the product of Jonny Johansson's childhood reflection, along with the use of repurposed and familiar materials to create fresh, modern looks.