Here it is! You're next instalment of our Beyond Fashion North podcast.
This week Menswear Editor Christy Laverty speaks with Beauty Editor Lucy Metcalfe and contributor Annabel McEwan about what luxury items we'd take into the jungle (and it's not a framed photo of Jane MacDonald that's for sure!), if Black Friday still tickles our fancy or if we're more of a Singles Day fan now.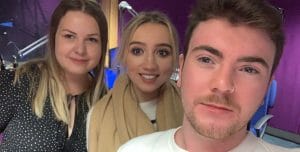 We also speak to Hope MacAulay, Northern Irish fashion designer about providing garments to Halsey for her album listening party in London. You can read more about Hope here!
Products we've mentioned
What are your thoughts on the topics we discussed this week? Let us know by getting in touch @fashion_north!