Welcome to Beyond Fashion North episode five. In this podcast, Victoria Cummings, Faye Dixon, and Faye Jones discuss different topics ranging from the Lady Gaga's outfits in the film A Star is Born, celebrity endorsements, personal stylists and the new trend 'midaxi.'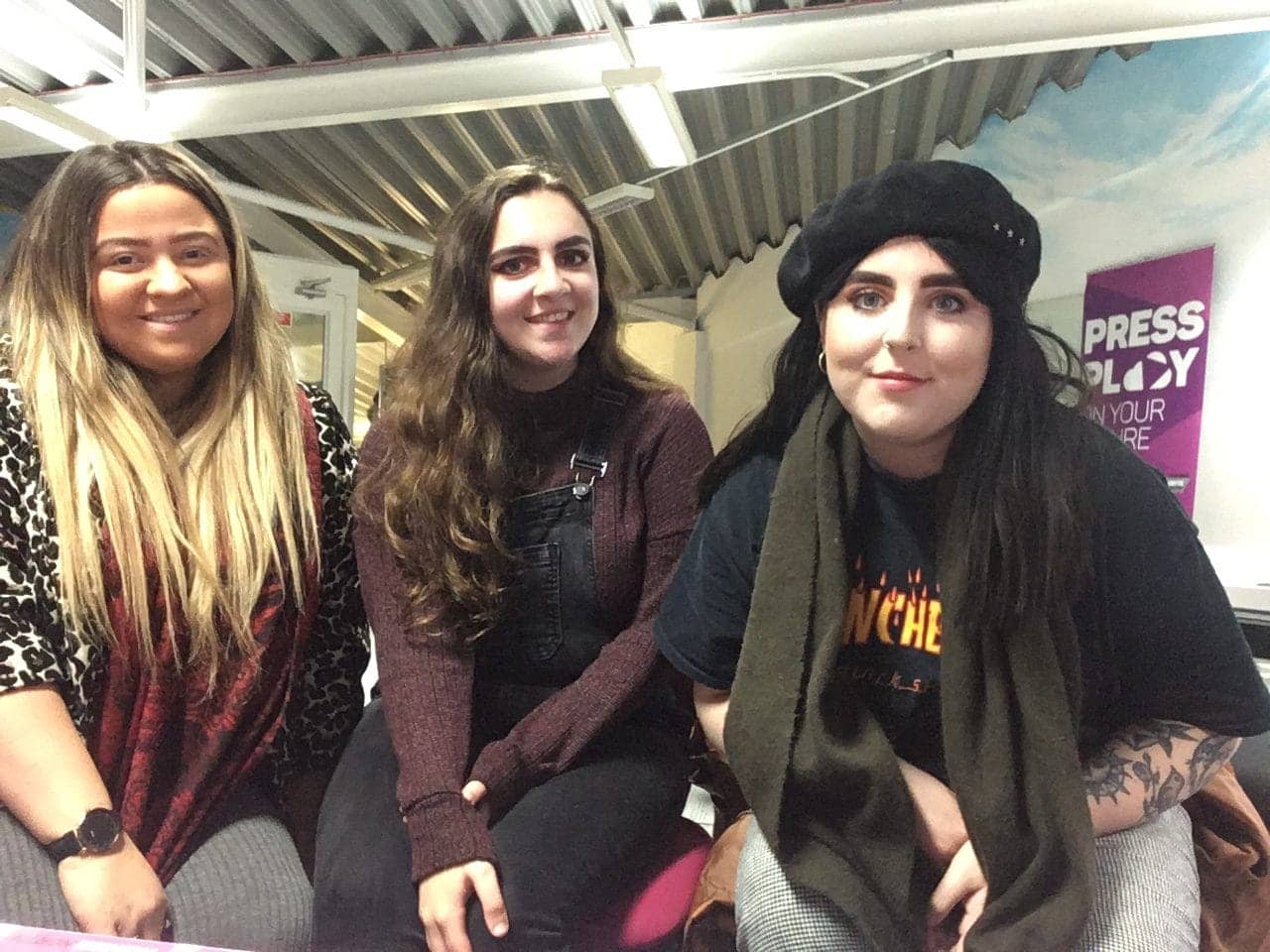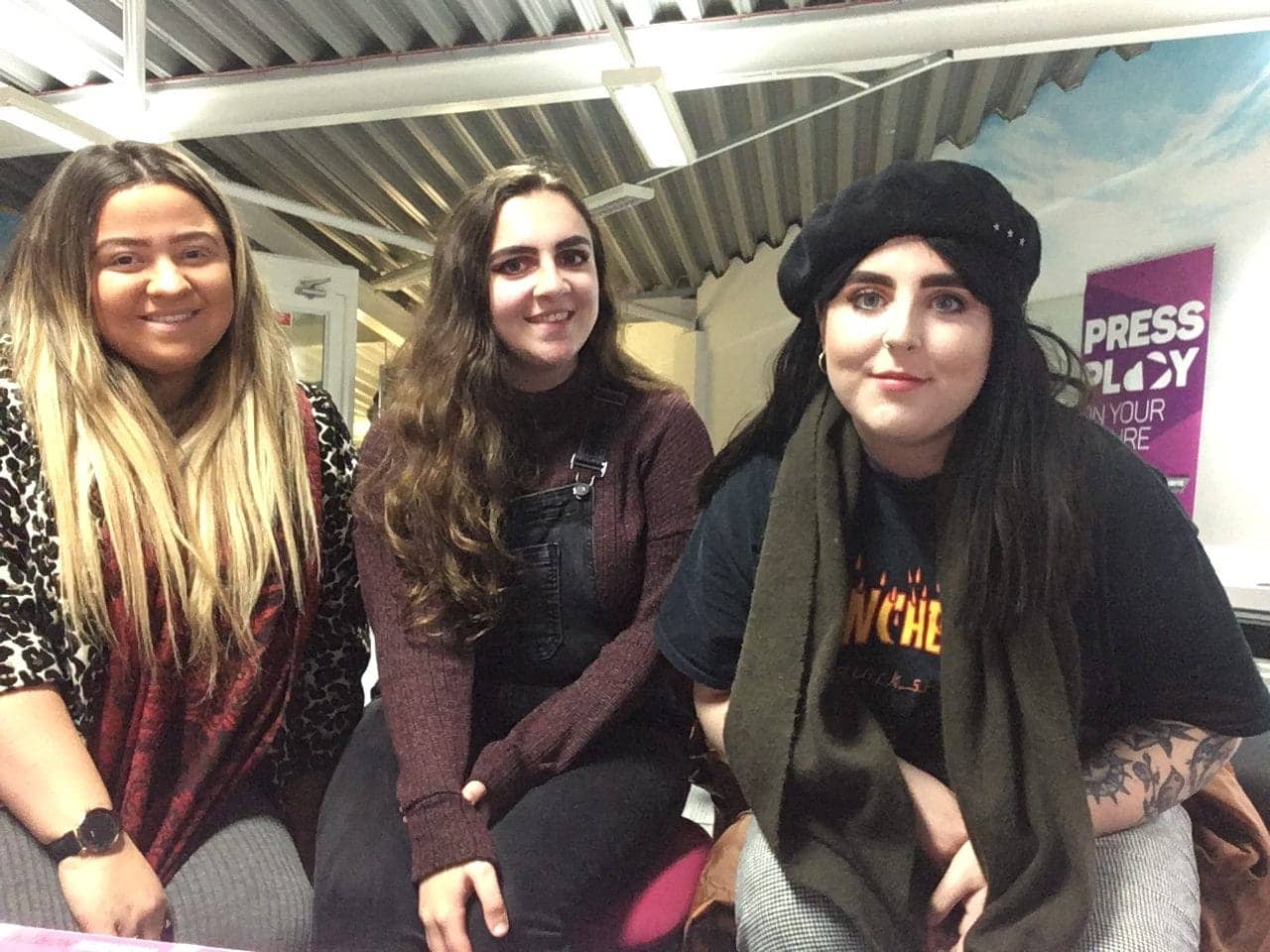 From left to right: Victoria, Faye D, Faye J
A Star is Born featured a more stripped-down version of Lady Gaga's style and Glamour have been covering her promotion event looks.
Who What Wear's get the look article featured Miaou Tommy Pants for $325 – so we found some dupes.
Boohoo sell some similar trousers for £14 and Pretty Little Thing is selling some for £20, both without the chain.
Animal print is still taking over and even Lady Gaga wore leopard print pants in the film.
Lady Gaga also matched Barbra Streisand's A Star Is Born promo dress.
https://www.instagram.com/p/Bpo_lcjBWdy/
Post Malone has announced a collaboration with crocs for $60 and they sold out within 10 minutes. Madonna even wants a pair.
We think back to Anna Hope's croc dupe article last year based on Christopher Kane's crocs.
We also discuss weird celebrity endorsements.
Did you know Jackie Chan was in an advert for Woolworths?
The Kardashian's dressed as Victoria Secret angels for Halloween this year and we discuss the effects of this on young people.
We talk about the change in personal styling while mentioning Marks and Spencer's 'Try Tuesday' personal styling online.
Faye J talks about her experience using the personal stylist app Enty.
https://www.instagram.com/p/Bp2tOoQg3Pt/
We discuss people directly influencing buyers online like Paris-based stylist Lison Valente showing off items from Topshop and 21 buttons.
Amazon announced Prime Wardrobe – their try before you buy service.
There is a new fashion trend – the midaxi – and we discuss the style and how to pair it in your outfits.
Shop the trend: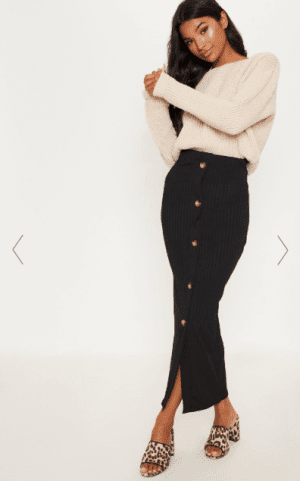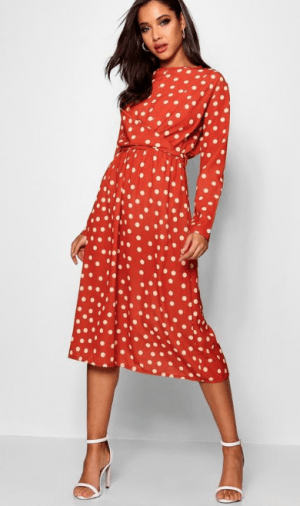 We've found a dupe for Faye J's beret on Zara for £12.99.
And one for Victoria's leopard print coat at New Look for £39.99.
You can shop the Soph Does Nails Extra Spice eyeshadow palette collaboration with Makeup Revolution at Superdrug for £10.
To find out more, listen to our podcast below.