Carly Musleh, 35, from South Sheilds, is an award-winning blogger who is originally known for her YouTube channel which has over 71k subscribers. After taking the time to have a family and realising where her passion lies, she created BeautySauce, a beauty website covering skincare, make up, hair and wellness.
Carly's YouTube videos cover topics such as beauty reviews, how-to's etc, which she now writes about instead as she believes her niche in the market is the research what goes into her articles. Carly said: "I've found a passion for cosmetic science after loving beauty for so long. I regularly visit the University of Sunderland's cosmetic degree where we do in-depth research and I am now actually going to study the course myself.
You can see from my blog that my personal stand out in the industry is the research I put into my stories, especially when it comes to covering cosmetic science and wellness."
Being a full-time influencer, along with being a full-time mum to her two son's, Carly admits that having a blog isn't as time-sensitive as having a YouTube channel. She also said that social media is a powerful tool but has its negatives as well as positives.
"I use to have a schedule for all of my social media and it just got really stressful. I would get angry at myself if I wasn't on time or if I missed something, so now I only post when I can."
Until recently, Carly was under the same management as vlogger Zoe Sugg a.k.a Zoella. She decided to take the leap of faith and become her own boss so that she could make her own decisions when it came to campaigns and events. Carly also admits that she now has the confidence that she didn't have when she first started out and is thankful for the opportunities and direction she was given.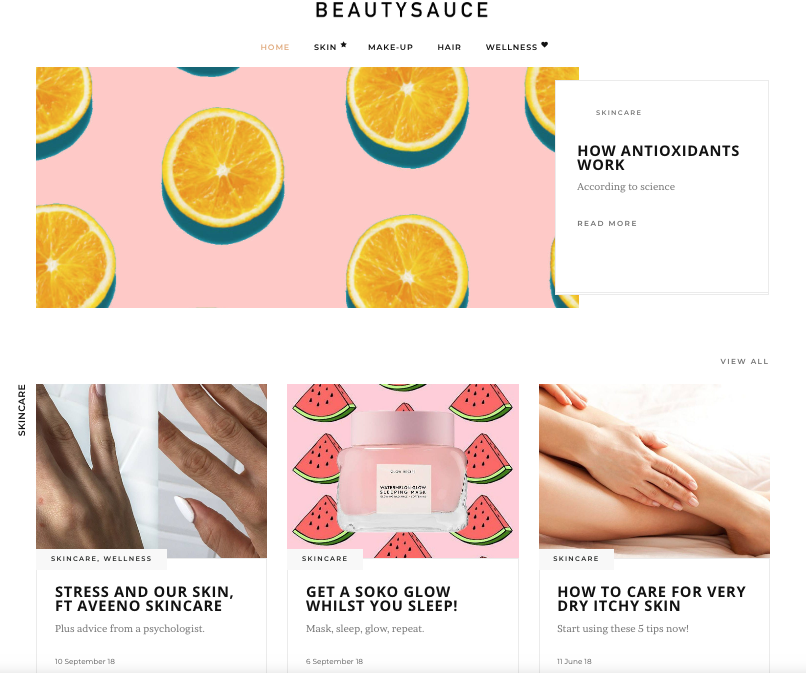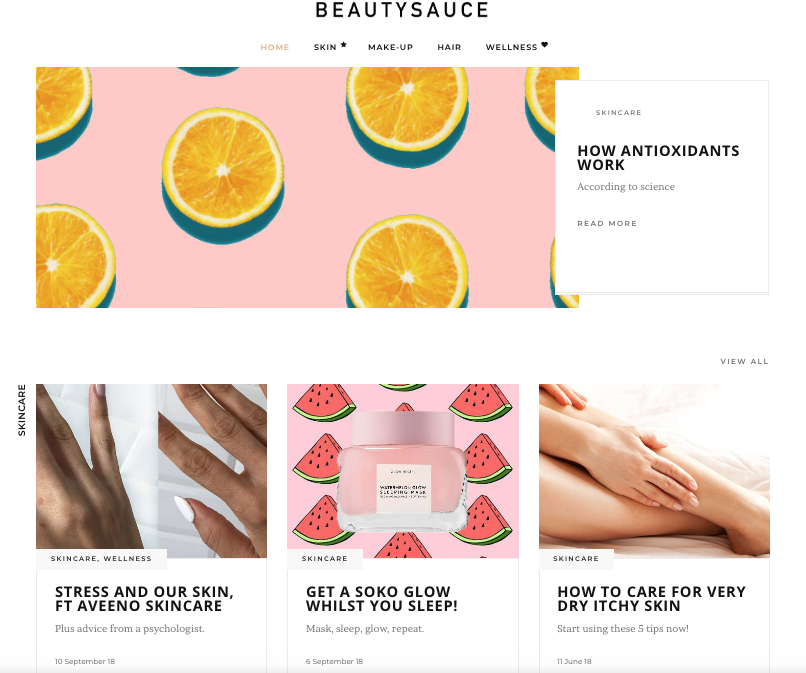 If you're wanting to be a blogger yourself, Carly has a few bits of advice for our fellow Fashion Norther's, as well as all of you out there.
1. Use RewardStyle. 
Once you have a blog you can set up RewardStyle to link in similar products to what you're talking about in your posts. If people then click through to these items, you can make a commission. Which could mean more money to spend on your blog.
2. Crosslink all of your content through socials.
Make sure that your blog post is shared on your socials in order to reach the maximum amount of people. Keep everything relevant by posting the same text and image on the different social sites, this way people won't think it's a different blog post.
3. Pick a stand out name.
Carly's original blog name was GlitterDollz7, she realised this wasn't the most straight forward name for people to search in terms of SEO and also that she out grew it. To get Beauty Sauce, Carly searched lots of different words that would fit with beauty and hey presto. Make sure before choosing a name that no one else has the same or similar.
4. Be unique.
This is how you will stand out from the crowd. Carly uses her cosmetic science knowledge to stand out from other bloggers, she also takes all of her own photography and makes sure she puts her own spin on her edits.
5. Treat your blog as a portfolio.
Treat your blog as your baby if writing is your interest and strength. This is essentially where everyone will look when you go for job interviews in the future so it has to be professional, but more importantly it has to reflect you.
You can follow Carly on Instagram, Twitter and her blog BeautySauce.com.