Are fashion brands really trying to convince us that sweatpants and oversized hoodies are cutting edge by sticking a gender friendly label on them? We dive into the world of gender-neutral fashion.
Unisex clothing has been around since the 1960's, with designers Paco Rabanne and Pierre Cardin setting the trend. Yet, since the Marriam-Webster dictionary named 'they' word of the year in 2019, modern fashion brands have released their take on genderless clothing, often to the disappointment of their non-binary customers.
You just have to look to Girlfriend Collective's 'everyone' collection to see that today's gender-neutral clothes aren't representative of the modern customer's needs. Their underwhelming 'everyone' collection was poorly received on Twitter for mainly consisting of bland over-sized loungewear.
It's time the fashion industry stepped up its game. After all, we've all been guilty of stealing our significant other's hoodie on occasion. But that doesn't mean we want to start dressing head to toe in loungewear all the time. There's a time and a place!  So, is it all for brands to look trendy and progressive or is this just a half-hearted approach to being more inclusive and diverse?
Fashion North investigates whether your favourite brands are jumping on the gender bandwagon or do they really care?
We spoke to Molly Wroe, who is the LGBTQ+ officer for Sunderland SU and radio presenter for Pride Radio. Molly identifies as non-binary and gave their opinion on genderless clothes available today:
"To me, all clothes are gender-neutral if you're brave enough to wear them, but it's nice to see some brands adopting it almost to highlight that people can wear whatever they like. Unfortunately, I think society still hasn't quite grasped the idea that people can identify as both or neither gender though. So, I think on the flip side, it can be quite intimidating for cisgendered people to see the word genderless!"
As a colourful dresser themselves, we wanted to know whether Molly shared our thoughts on the bland colours that dominate the genderless clothing market. "I do agree with this quite a lot – I'm not someone who shies away from colour and pattern and clothes that fit to my body, so it can certainly be underwhelming to see beige, neutral and oversized clothes as the genderless options. I think it's a safe option for companies who basically just want to cover all their diversity options"
We agree! We love neutral in gender but not neutral in style!
Of course, there are some brands who take the time to truly understand their gender fluid cliental and offer successful genderless clothing. None of that boring neutrals stuff!
Clothing brand Gender Free World celebrates adaptable, vibrant and inclusive fashion. Their co-founder and director Lisa Honan said: "We don't really use the term gender-neutral anymore. We prefer the term gender-free because it means that our clothing is free from gender expectations or restrictions. There is no need to separate clothing into men's or women's, and people should be able to wear whatever they like – but of course, our bodies are all different, and what fits a typical male body will often not fit a women's. Busts and hips especially!"
View this post on Instagram
Lisa Honan dressed in GFW Clothing
After all, who decided that to be feminine you should wear pink and masculine blue? No one did! Even modern gender reveal parties are starting to take note, often opting to use alternative colours like purple and yellow to reveal their baby's birth gender.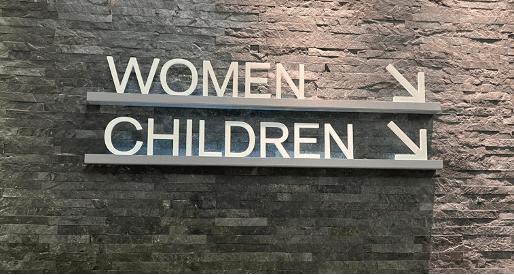 Let's not forget our very own Harry Styles! A classic example of someone who dresses away from their assigned gender and rocks every look he wears. Remember his historic American Vogue cover in 2020, where he wore a lace Gucci dress? How could you not!
Georgie (AKA @tripleminor) is a genderless life and style influencer with over 16,000 followers. Their vibrant feed reflects the lack of representation they "craved" growing up and aims to be a beacon of hope for "younger nonbinary and gender nonconforming youth."
Georgie said: "Genderless fashion is currently being viewed as a subsection of fashion, but it should not be the case. The degendering of fashion is meant to give everybody the freedom to wear what they want and to give the freedom of expression and the best version of their sense of self.
View this post on Instagram
Georgie of @tripleminor showing off their colourful fashion sense
I don't personally shop for genderless fashion. I have worn and even worked with brands who design clothing without gender limitations, but I buy what I want and like, or feel will look great on me."
So, is it all just a publicity stunt for brands?
Lisa said: "I would like other brands to pay more than just lip service to this concept rather than using it to get PR and media coverage. Rather than just have a hoodie collection, they could try trousers and jackets.  A range of model sizes would also send a body-positive message too."
Molly agreed saying: "I think regardless of what potentially outdated ideals the fashion industry is peddling at the time, people are slowly starting to come more out of their comfort zone when it comes to dressing themselves and it's time that companies opened their eyes to this."
Genderless fashion doesn't have to be reserved for non-binary people either. Us cisgendered folk can get a slice of the action too. If you see a pattern you like, silhouette or colour, you shouldn't be put off by what section it's in.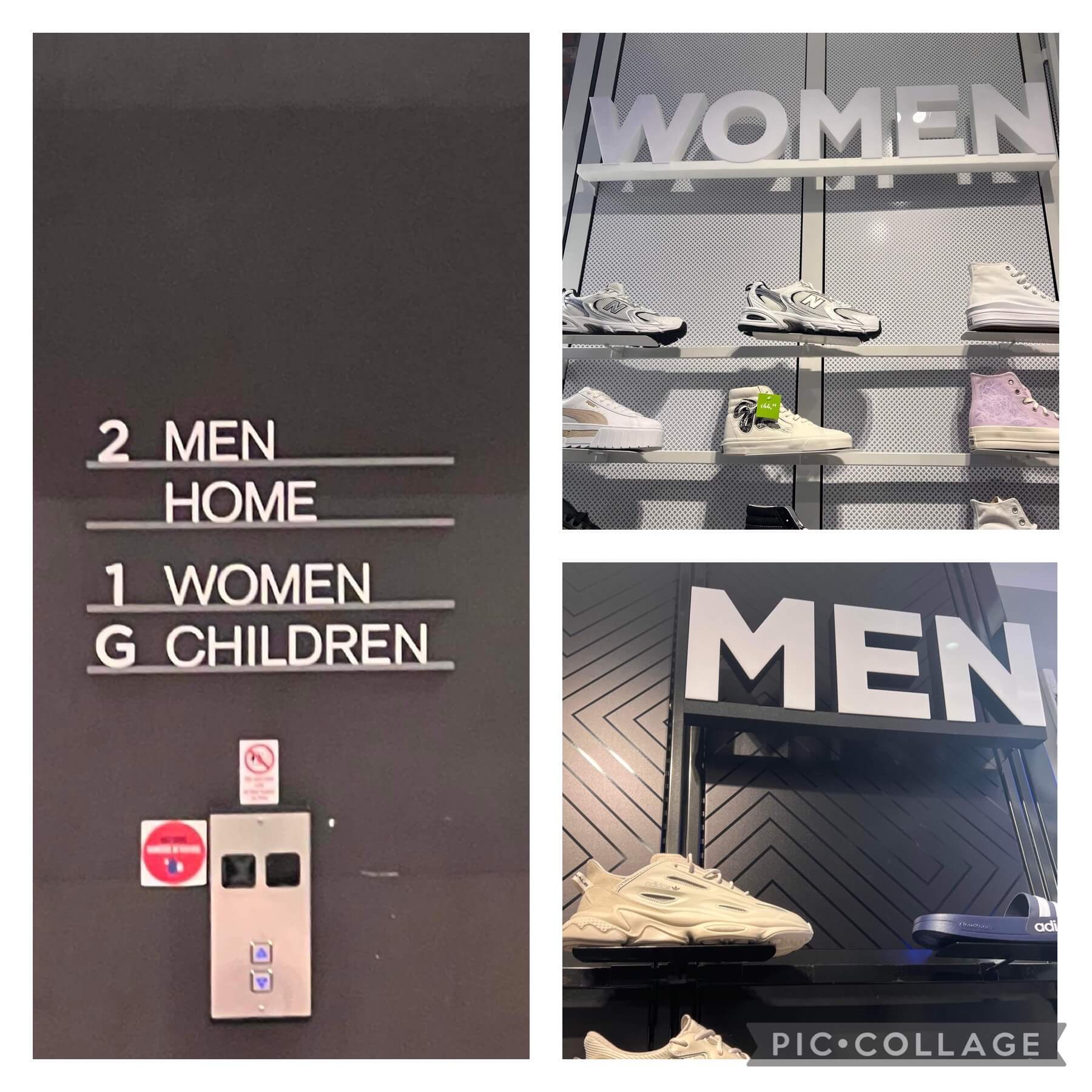 Molly said, "There is absolutely no shame in playing around with outfits! Clothing never really confirms someone's personal identity, so I think we ought to be giving more opportunities for people to do this."
Georgie agreed, opposing the traditionally gendered sectioning in stores.  "All clothing should be available and accessible to all with the freedom to wear what you want. This will thereby make clothing just clothing, and genderless."
After all, you want to wear you and not somebody else, or somebody you aren't. That's what genderless fashion is all about!
View this post on Instagram
What do you think of the genderless clothing options available today? Will you be shopping with more inclusive brands in the future? Let us know and tag us in your fitting room pictures on Twitter @Fashion_North and Instagram @Fashion_North.