A Sunderland Doctor Who expert has praised the gender neutral outfit worn by the new female time lord Jodie Whittaker.
John Paul Green, a Principal Lecturer and science fiction academic at the University of Sunderland, spoke out after the BBC released the first image of actress Jodie in her Doctor Who outfit.
John Paul, whose Masters dissertation was about the Doctor and who has hosted Doctor Who conferences, praised the cropped teal culottes with yellow braces and striped jumped combo, accessorised with a long trench coat, worn by the latest regenerated Time Lord.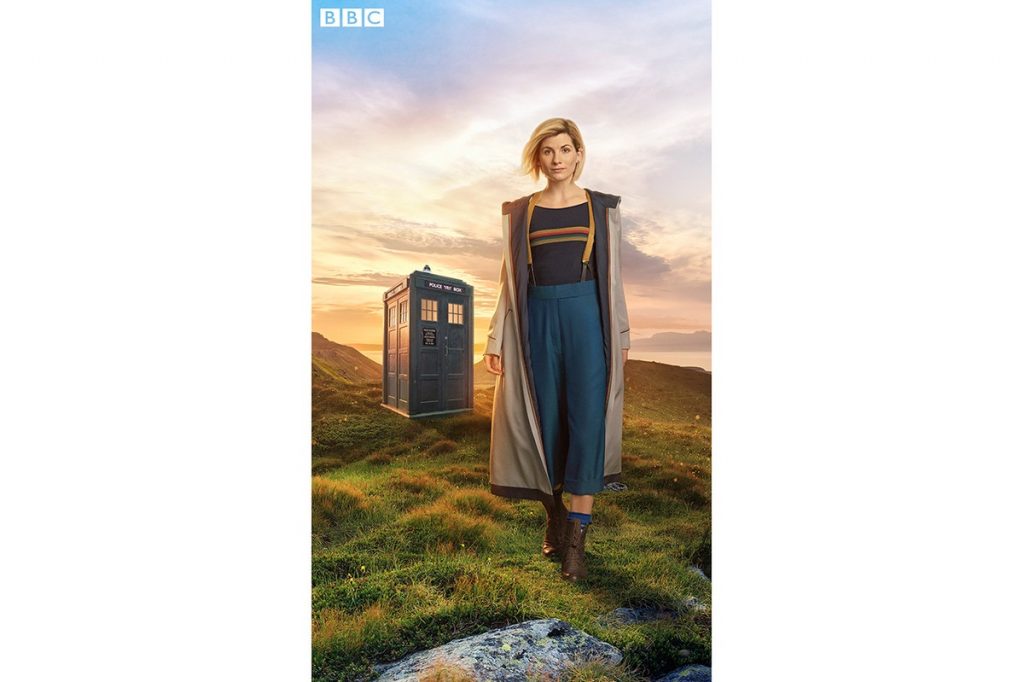 He said: "It doesn't say man or woman, it just says the Doctor…
"What I think it does is that it captures moments of previous Doctors so it's sort of saying to fans and the audience, it's a radical change but you'll also be familiar with the look as well."
He believes Jodie's outfit particularly pays homage to previous Doctorr Whos played by Tom Baker, Patrick Troughton and David Tennant – and means both boys and girls can dress up as their favourite time traveller.
And although John Paul says Jodie's outfit choice is "very clever" he says there is "no doubt" her clothing will change and evolve with the show.
He added: "I think clothing is as important to the Doctor as is the Tardis and the sonic screwdriver, it defines each incarnation of the doctor and adds to their character."
With many fans originally upset about a male character turning female, we questioned John Paul about Jodie's gender neutral outfit. He said:  "The very fact that this traditionally male character can regenerate into a female kind of throws into the mix of what is a Time Lord? Are they defined by gender? It seems not.
"It is not unusual to see women at conventions dressed as all the previous doctors, which suggests to me that the costume itself has an androgyny beyond the male character."

Gender neutral clothes are the fashion trend of 2017 with John Lewis introducing a children's range while Asos have brought out a gender neutral collection in aid of LGBTQ group Glaad. Singer Paloma Faith announced in October she will bring up her child as gender neutral.
Even some railway announcements scrapping the term "ladies and gentlemen" for more neutral terms like "passengers", will this influence a new generation of Doctor Who fans to embrace the gender neutral trend?