If you're Kardashian-obsessed, then chances are you're now baby Kardashian obsessed too.
Between North, Saint, Chi, True and Stormi, there's plenty of pics going around social media for fans to swoon over.
Lets start with North – believe it or not, North (daughter of Kim K and Kanye/Ye West) is now five years old. I know, we still think of her as being a baby.
North featured in her debut catwalk recently for LOL! Surprise,  in bespoke Co-ord vinyl red skirt and jacket, a black crop and jewelled sunnies and proudly shown off to her mum's 118.6 million followers.
If you want to recreate this look – Ebay seems to be the only site brave enough to have PVC for kids!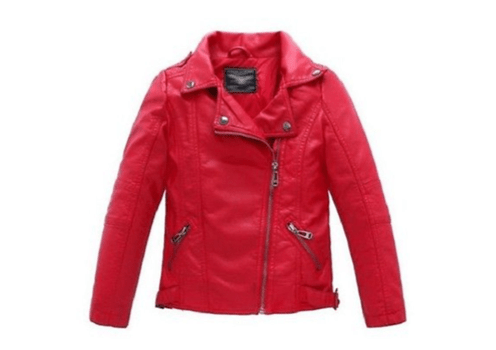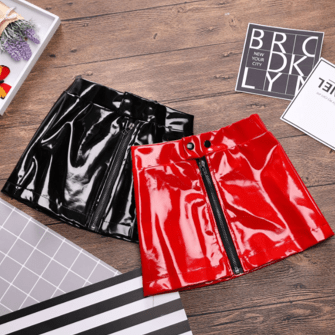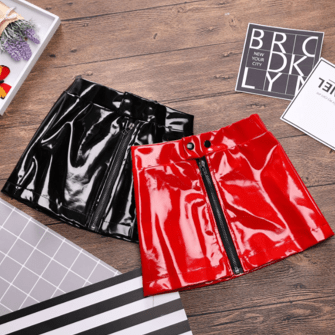 In another Insta post, Kim showed off her two other little ones, Saint, two years old, and Chicago, nine months old, are pictured in loungewear that only a Kardashian could pull off.
If you want your bundle of joy to look cute while comfy, a girly tracksuit like Chicago's is the answer. Get her  look (pictured on the left) from H&M for under £18.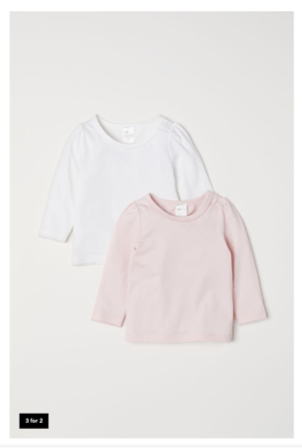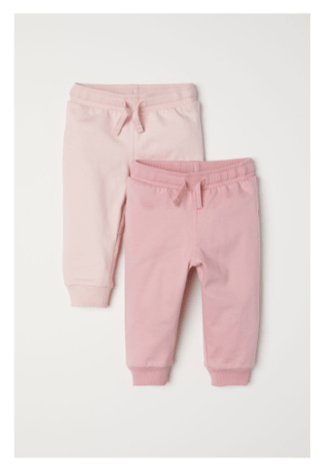 Also, copy Saint's camouflage style (pictured on the right) with this cute sweatshirt from £5 at Peacocks.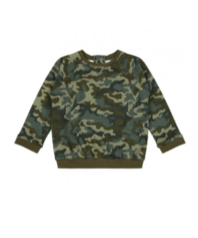 Now, we at Fashion North think Khloe Kardashian might be trying to set an Insta infant trend with five-month-old True's baby turbans (see her posts below).
https://www.instagram.com/p/BmtO4jBFvn1/?taken-by=khloekardashian
https://www.instagram.com/p/BoPPAs4gS4I/?taken-by=khloekardashian
For an abundance of styles and colours, try Etsy for baby turbans!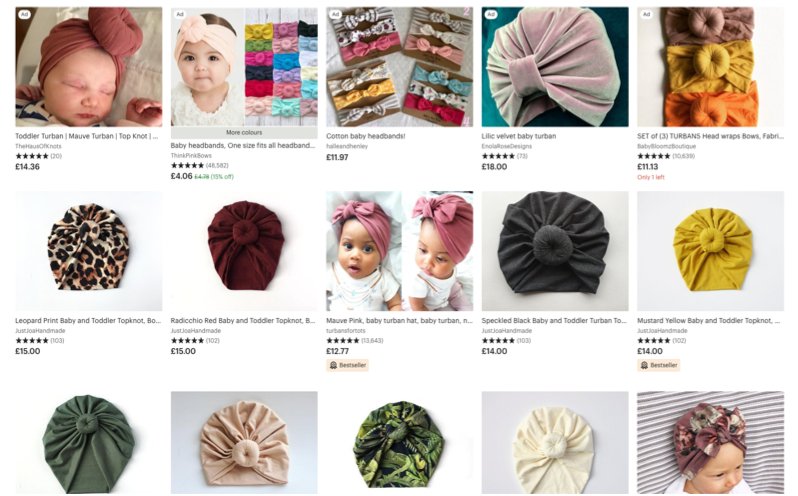 Now finally, if you fancy splashing the cash…
The Burberry dress that Kylie Jenner's five-month-old daughter Stormi wears in the photo is now sold out (worry not, it would have cost you more than your Christmas shopping will). However, you can pick up this dress and bloomers set from Selfridges for £130 if you're really wanting to break the bank.