What other way to end your school years but with a girls holiday in Ibiza? It's sunny, it's glamorous and a quick two-hour flight away! Of course, when my friend and I chose to go to Ibiza over other party destinations like Zante or Kavos, it was entirely down to the island's stylish reputation. Ibiza is definitely a dress-to-impress location with glitz and glamour being a must for anyone travelling to party.
Aside from the holiday, 2018 was a year of significant changes for me. I came to the end of high school, and then the end of college, and this next step into higher education or work is a major change in everybody's life. If you are anything like me, graduating all the compulsory stages of education really helped to find your confidence and become the person who you hid away for this entire period of time. There were three factors that gave me comfort in being myself: my best friend; a holiday; and a white diamante beach set.
I never felt comfortable with eyes on me; I would always get so nervous about reading out loud in class and dreaded ever having to stand up and write something on the board. So much so, I struggled with many fainting episodes and shakes whenever I was put in this situation. Nerves always took over me and it left a mental scar. You really can't control anxiety, and it makes you feel so uncomfortable.
I feared being the topic of conversation in good and bad context and wasn't sure how to be 'normal' because I'd spent so long forcing a personality that wasn't mine. You can probably relate if you also never felt like you fit in anywhere. This only really changed in 2018 when I was coming to the end college and I had my first friend that genuinely shared the same interests as me, we brought the best out of each other and decided to conclude the college year with a seven-day party holiday in Ibiza. This is when I really began to express myself.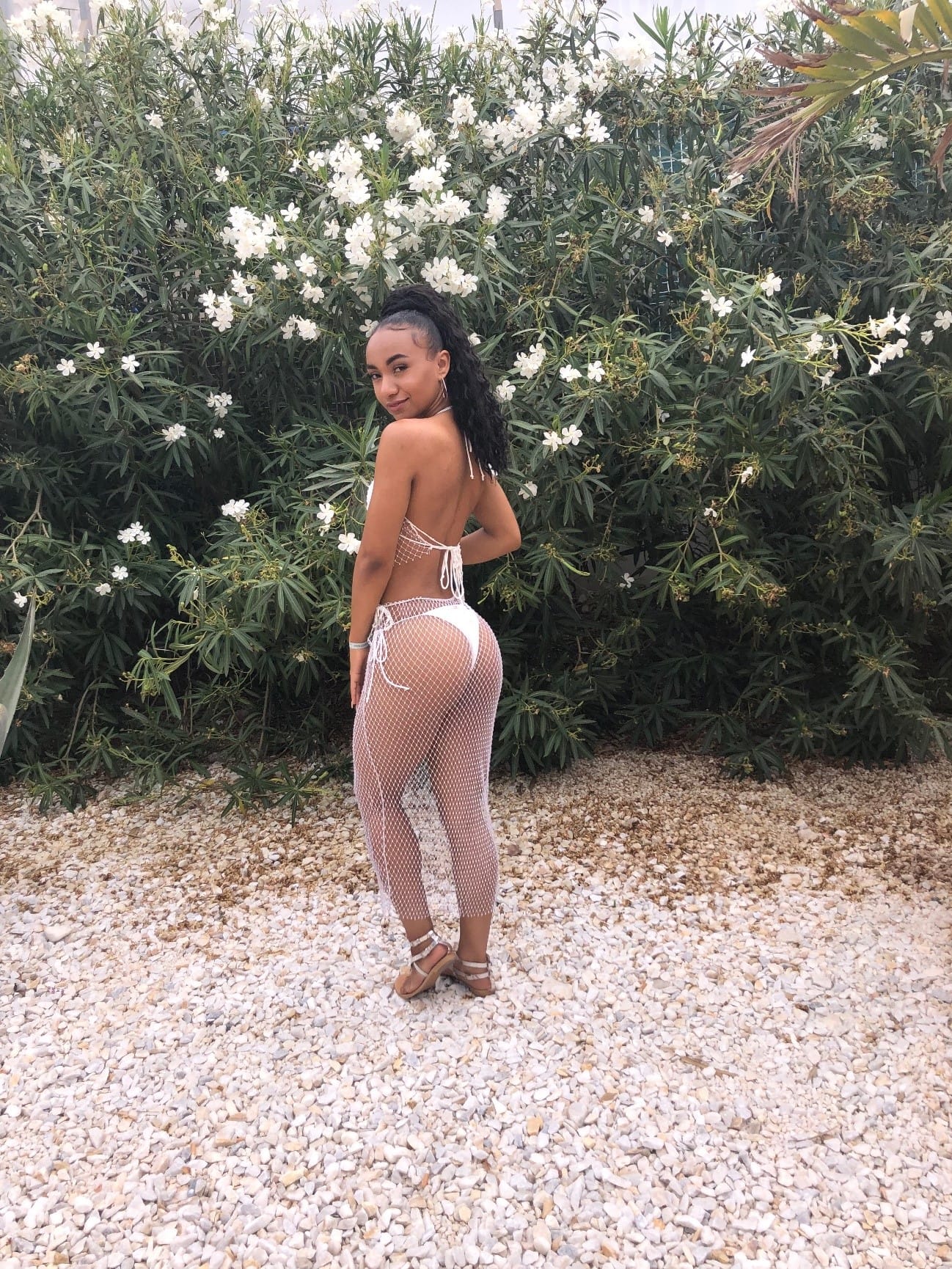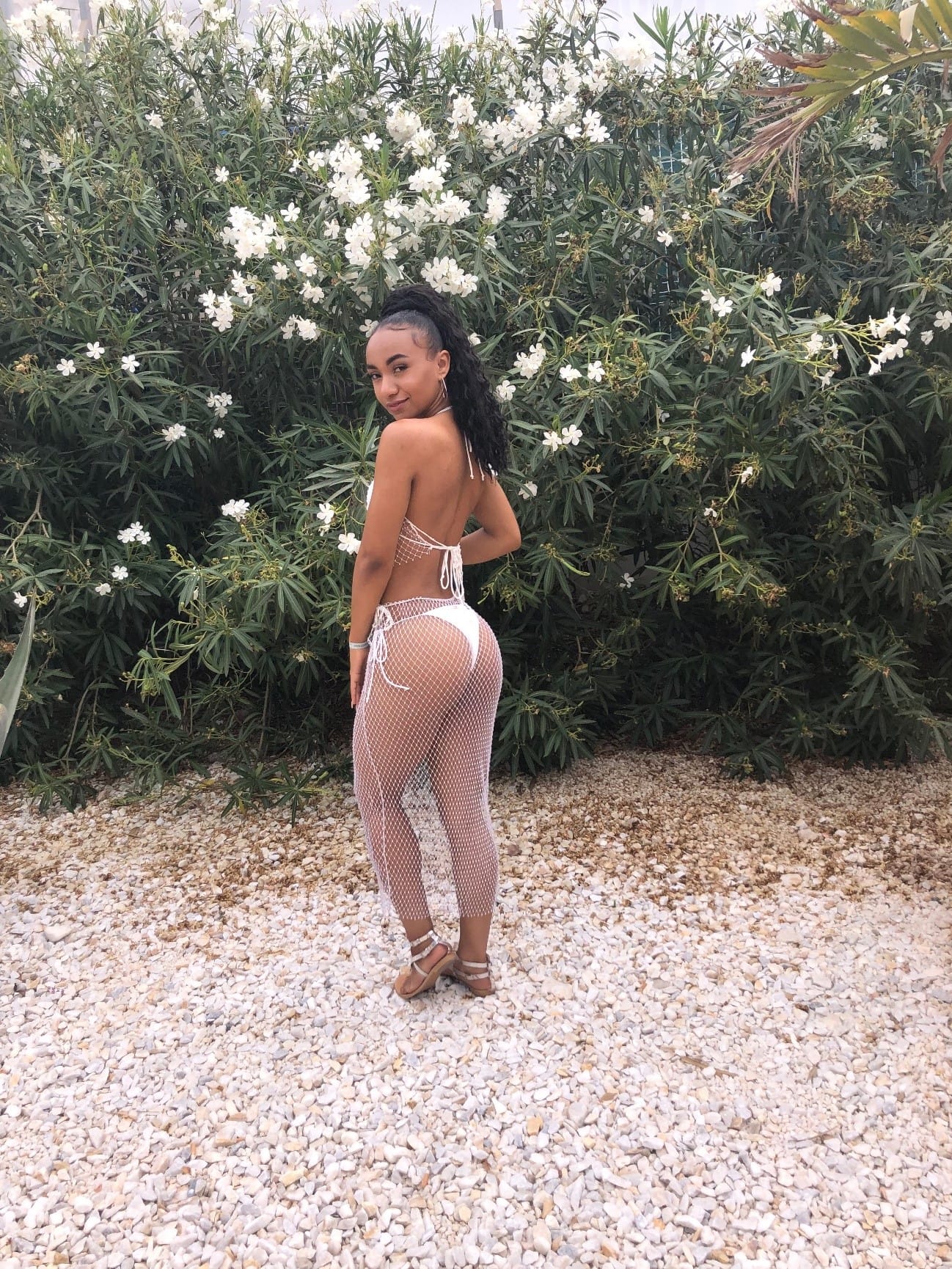 In the midst of holiday shopping there was this one outfit I had styled that really transformed my confidence. It was a gorgeous white net, two-piece set covered in diamantes from Meshki Boutique. I had never loved an outfit more. I'd purchased a maxi skirt and a halter neck top of matching colour and material in a stunning bright white, costing £79 for the set. The skirt fell right to my ankles and hung on to my hips, it wasn't tight or figure hugging as it was a beach cover-up and designed to wear over a bikini. Although it exposed my whole midriff, since the string to secure the skirt consistently loosened and fell to balance on my hips, the skirt was so glamorous. I remember being in awe before even trying it on. All the crystals that had been sewn where every net crossed, it was so detailed and so flawless – exactly the type of look every girl wants to wear on her first girls holiday in Ibiza. The top I paired it with was a matching diamante, halter neck top that fell to just below my ribs. It was a two-woman job to get it on because of a total of five strings you had to tie, but I couldn't wait to wear it out.
We had booked to go to the Ocean Beach on day two of our holiday, and it was the perfect time to style my co-ord. I was so excited. After trying it on 100 times before the holiday, I knew exactly how I wanted it to look. The set would be paired with a white tie-up bikini top and bottom and completed with a pair of metallic silver sandals (that I borrowed from mum's wardrobe) and Mariah Carey inspired sunglasses, over-sized with a silver trim and a tan/white fade on the lenses. We both felt amazing and it was the first time I felt 100% authentic and confident with who I was. My friend played a huge part in that and in combination with the outfit and location – it was a dream that became my reality.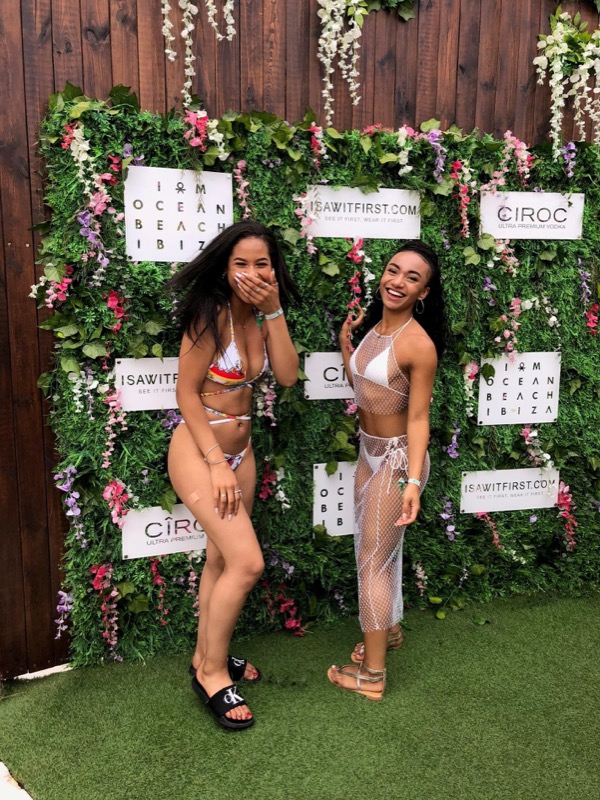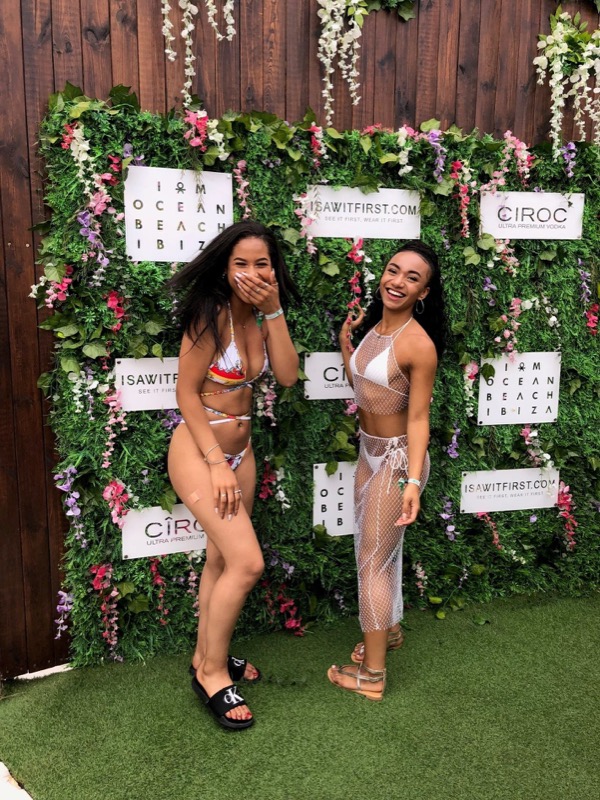 I had never felt better. To be able to share my first girls holiday with an incredible friend who helped me find my confidence and an outfit that was entirely my style, making me feel more like myself than I had ever felt was fantastic. This memory will always be attached to this outfit and these pictures serve as a reminder to myself that I don't need to impress anybody but myself. I still hold this outfit of great value to me and wear it on holidays I share with special people in my life (not family though –it is a bit inappropriate for that).