It was a frosty winter morning in mid-November and the streets of Newcastle were filled with Christmas market stalls, from mulled wine bars to chocolate churro stands. And I was loving it.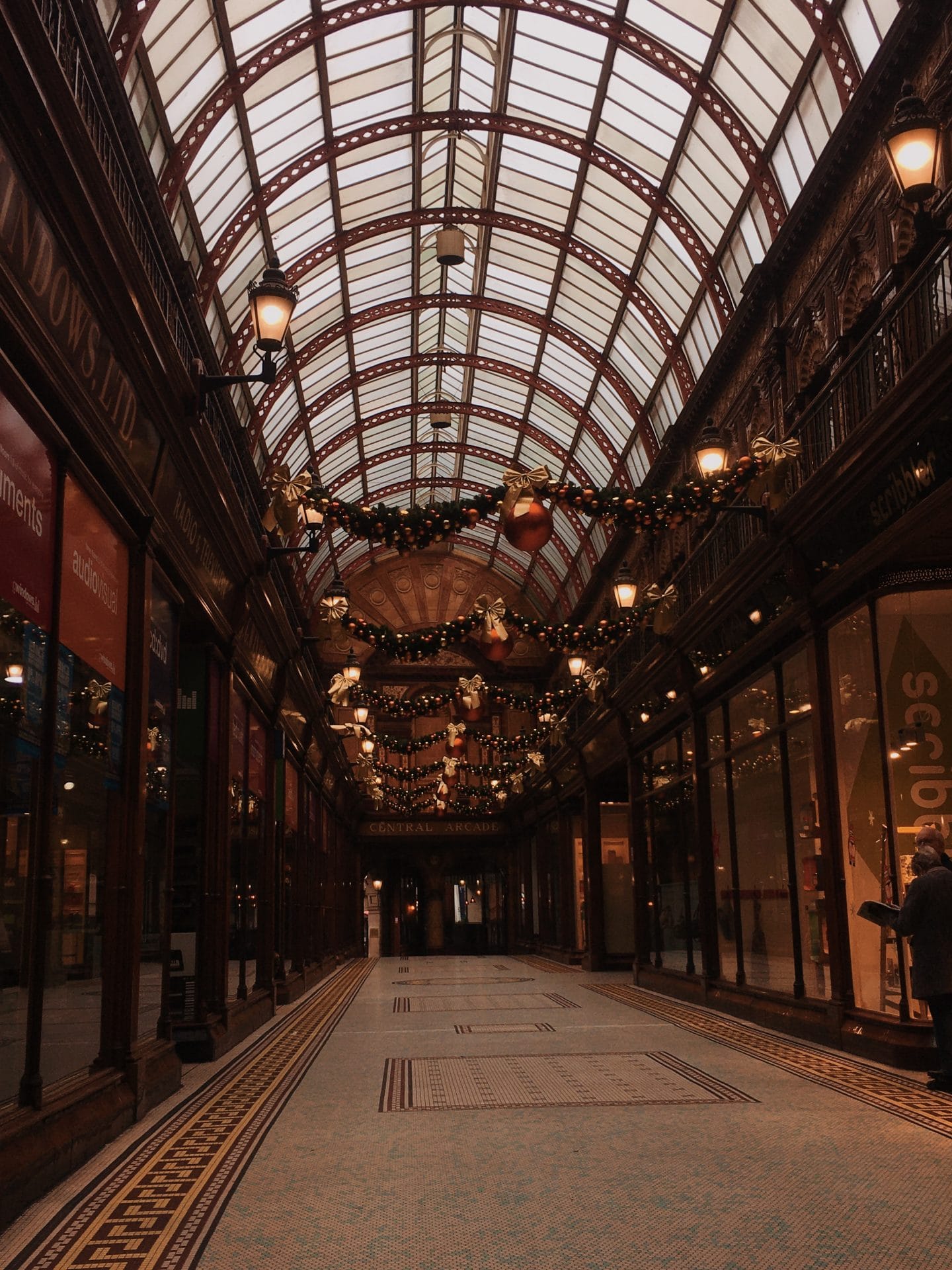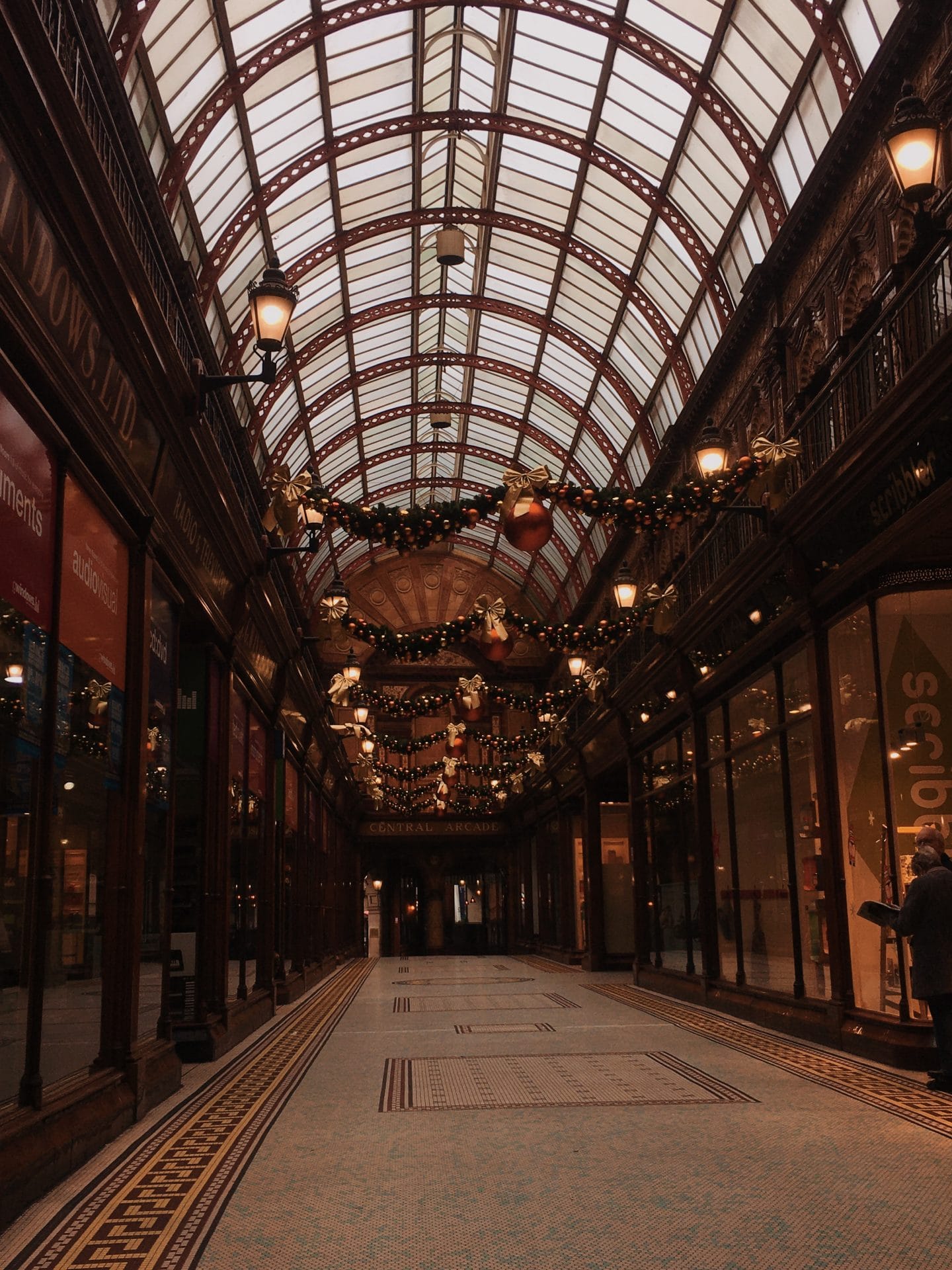 As I walked through the arcade, which was strewn with Christmas lights, and up to the vintage store, I was greeted with the friendliest smile and received the warmest welcome. All my anxiety and nerves about interviewing them had faded.
I don't know how I expected the interview to go, but I did not expect it to be so relaxed and stress-free. Georgia Stanley, 24, is a Northumbria graduate who has evolved her family run business into the independent streetwear and vintage store that Newcastle was desperately in need of.
The story of Waceland began back in 2017 and, as we chatted about the business in more detail, Georgia said:
"It was started as a family-run business, the first one was a pop-up shop I did with my brother, that ran over 3 months." Georgia then added that: "We did one in the summer, then one the following Christmas, and now I have this one by myself." With the extremely big smile she had on her face, it was obvious to see how excited and proud she is. And she should be!
Many vintage stores are slowly moving online and are being run through their social media pages. Waceland can be found on Instagram (@waceland.ncl) where they showcase all their new finds and the amazing vintage pieces they have available, as well as on the streets of Newcastle (Unit 19, Central Arcade, Grainger St, Newcastle upon Tyne, NE1 5BQ)
Vintage stores that solely focus on streetwear and vintage pieces are very rare, so thank god we have Waceland on our doorstep!
And, as Georgia says: "There was a gap in the market, there's not a lot of independence around here, especially since I do vintage and streetwear."
Starting a business is not as simple as you may think at first. As we talked about all things business related, Georgia mentioned that: "It's a lot of hard work, there's a lot of small things that go into starting a business that you don't even think about." She then went on to say that her main struggle was "word of mouth and the marketing side of it." Building a brand from nothing will always come with its struggles, but this one has become a huge success.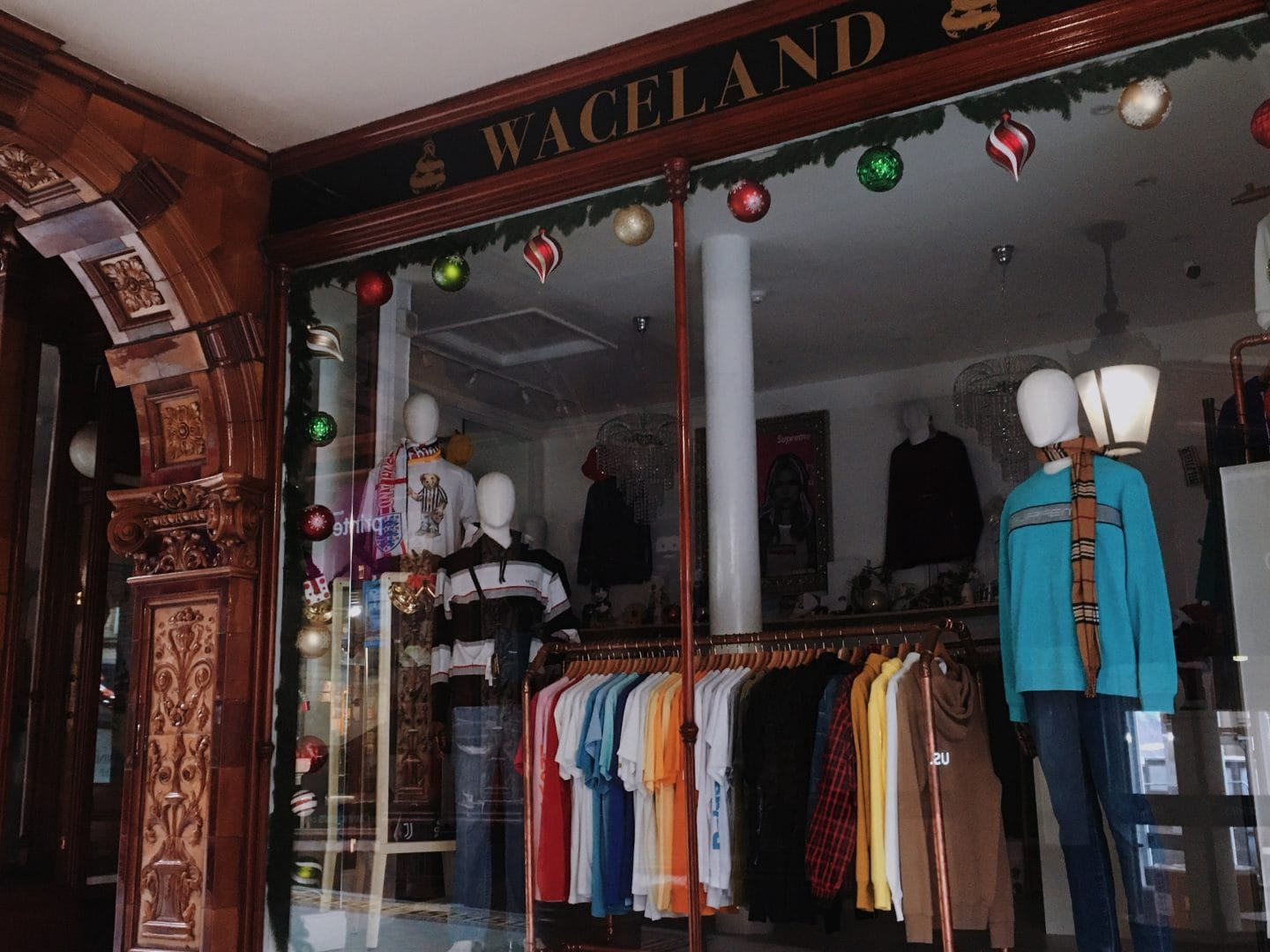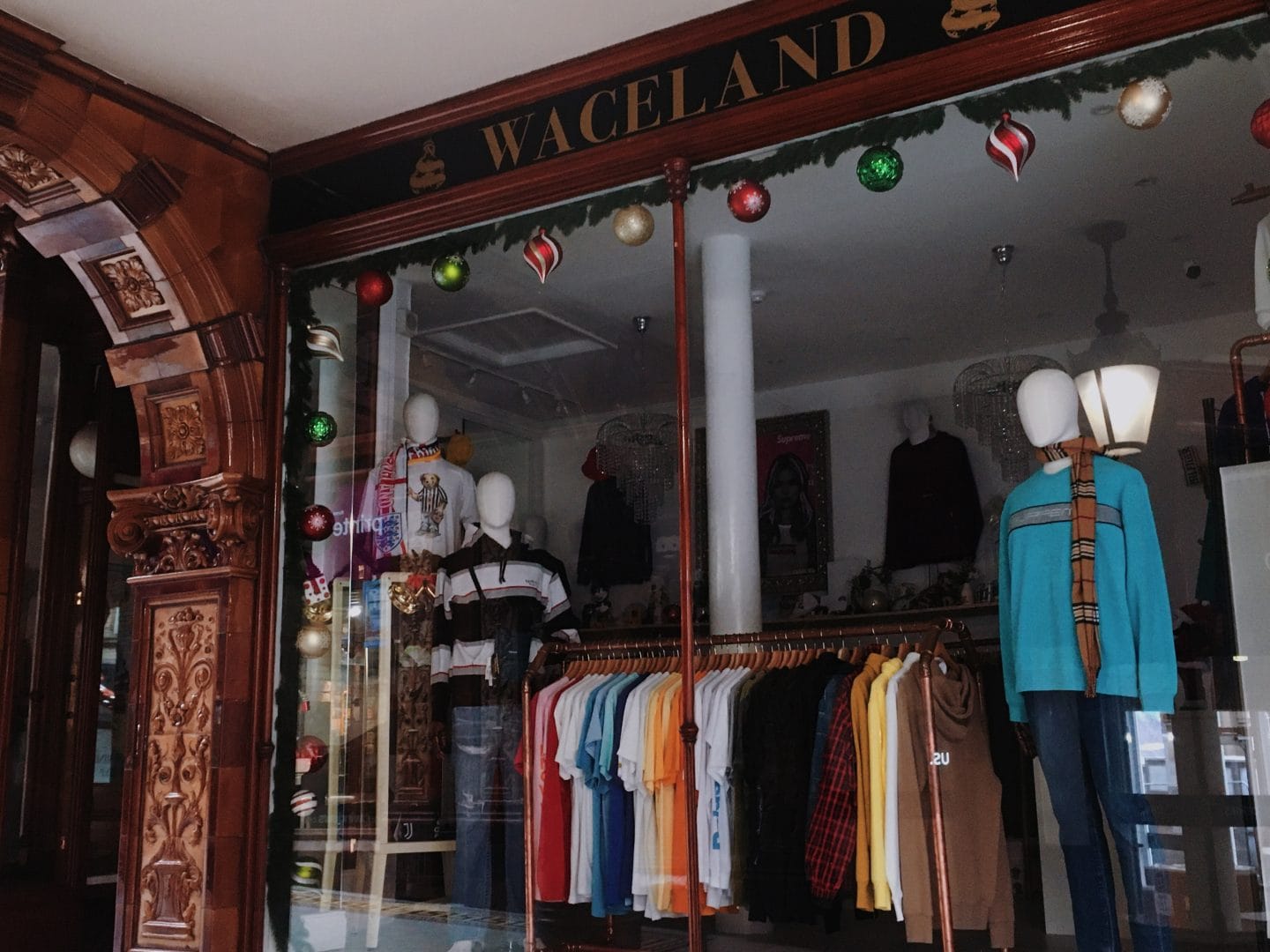 Georgia ensures all her products are of the highest quality as she "handpicks the best items she can."
The streetwear aspect of the company is made up of brands that are popular across the world:
"The streetwear side is mainly Supreme and Palace, so we usually get our products from their website, so we know they're legit and won't have any problems."
Sourcing vintage clothes can be such a fun, but tiring experience: "the vintage stuff is handpicked and most of it is from when we go to America and bring it back with us, we try to find pieces that aren't available in the UK so there's a wider variety."
According to Georgia, their most popular items are t-shirts and they are in very high demand. The Supreme t-shirts appear popular as well amongst her customers. Even though the store is aimed at both males and females of all ages, the clothes that are typically sold in the store are unisex. "I say it's unisex in here, but the older generation don't always understand that." As a fashion lover myself, I always appreciate when someone chooses to be selfless rather than selfish when it comes to an item they like.
When I asked Georgia if she ever wanted to keep anything for herself, she said: "there was a top that was a Laguna Beach t-shirt from years and years ago with a big painting on the back. It was only in the shop for a few days before a guy came in and bought it." As much as we all wish to keep things for ourselves, business always comes first for Georgia: "I always try to give everything a life in the shop."
As the interview was coming to an end, I asked Georgia about her future plans and what was in store for Waceland over the next few months. "I'm so with the wind I just see how things go. I believe that opportunities come when they're meant to come." And, as Christmas is quickly approaching, Georgia is planning on decorating the whole store: "We've also got a black Friday sale on this weekend (November 30th) on vintage stuff, and some of the Supreme t-shirts will be going cheap."
So keep an eye out for some amazing vintage and streetwear finds in store and online @Waceland.ncl, you definitely don't want to miss out!