Monday mornings have a reputation to be the bane of any persons week. Well that is not the case for us at Fashion North.
We took a trip to the Clarins Spa based at John Lewis Newcastle. Run by manager Susan Redhead along with the help of Frankie and Jen we were indulged in two hours of pampering heaven.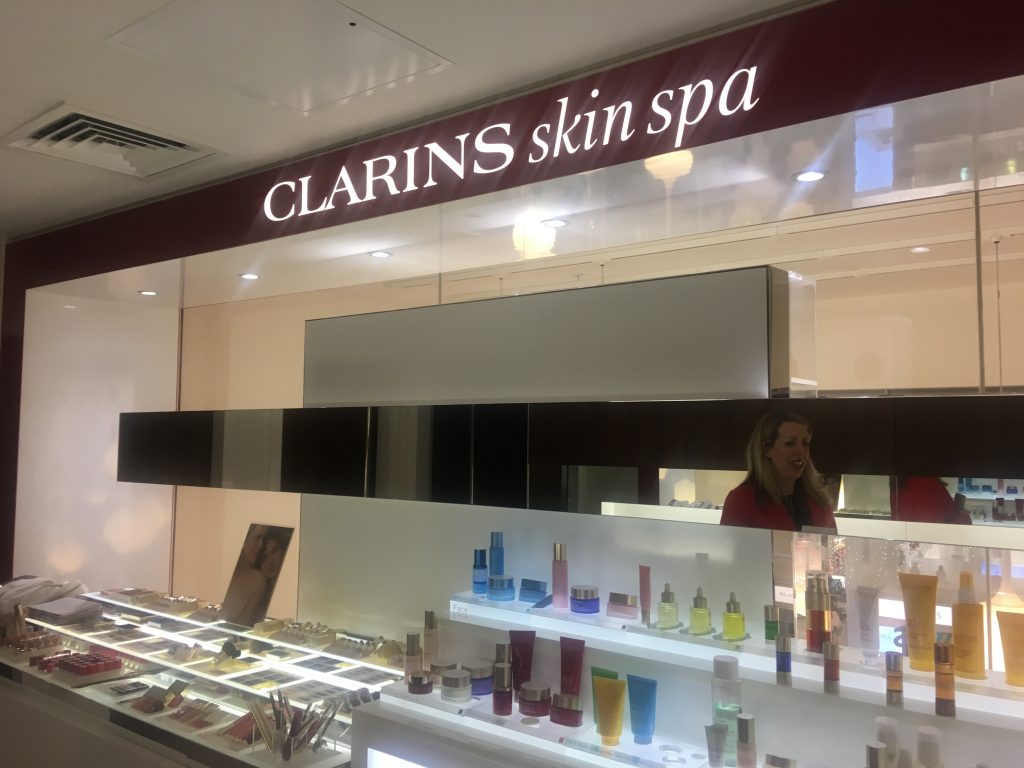 The Spa is the biggest Clarins Spa in the UK and the idea was originally started by Debbie Lewis, who was a Saturday girl in the 1980s and had a vision of what the Spa would look like and six years ago the Spa was born.
People from all over Europe come over just to be pampered. From Body Massages all the way up to Tri-Active Facials, each treatment is specifically designed to match the customers needs.
Talking about the range of facial treatments the spa have to offer, Susan tells us a lot about the history of Clarins:
"The oils that we use on the Aromatic Facial, our founder Jacques Courtin invented in 1953 and the oils to this day have never been changed.
Clarins is still family owned by his sons and was started by Jacques, a physiotherapist who came from a family filled with girls and would study his sisters who would complain about their skin or body and he would listen them and provide them with exercise routines so they could tone up and would then make little potions of creams to give to them.
While he would make his rounds in the hospitals, he would notice the change in his patients from the creams and that is how he diversities the skin care.
Clarins never follow another company we always invent. We were the first to have an anti-aging serum and we were the first to add an anti-pollution complex in our day creams.
Our products use plants so we take our plants from Madagascar, and then we put money back in those countries by supplying water, schools and food for them. Whatever we take out we put back in."
With a mixture of relaxation music and Norah Jones, the atmosphere was perfect for us to relax easily.
We tried and tested three treatments. Check them out below!
For a full list of treatments, click here
Tri-Active Facials 
Spa worker Frankie talked us through the treatment: "We do this before the treatment to get he client nice and relaxed. We focus on the pressure points, up the spine then rocking up the shoulders and then a little around the eye as you do hold a lot of tension around the upper eye area and it helps you relax. We also do a scalp massage too and we normally use relax oil just so that they can inhale and exhale throughout the treatment. Being in a department store people normally come shopping here and when they come in they are quite tight from the shopping so this helps them to relax."
This treatment starts from £70 for 1hr 25mins and goes up to £85 for 1hr 45mins (which includes a choice of back or scalp and foot massage) 
Hand & Arm Massage 
"This hand layering we use products that we would also use on the Tri-Active Facial because we use a peeling lotion, if you use a peeling lotion on the face, it gently exfoliates the skin and dissolves the dead skin cells so that when you work with masks and creams you're working with the new skin rather than the old skin.
The products that we use on the hand and nails, The Queen uses so we have the Pageant Stamp on. It softens the cuticles and strengthens the nails."
Back Massage 
"The Red Chair Massage is here to promote the treatments that Clarins provide. It is a five minute back massage that the therapists use during down time. This means that they will go out and offer this to customers. That is used as an introduction to the Spa as many people do not actually know that the Spa is up here in John Lewis.
If you are a client, we can offer an introductory offer of £40 for the Spa."
We also tried a few of the tester products that they had on display. The most popular was the Lip Oils. 
Lucy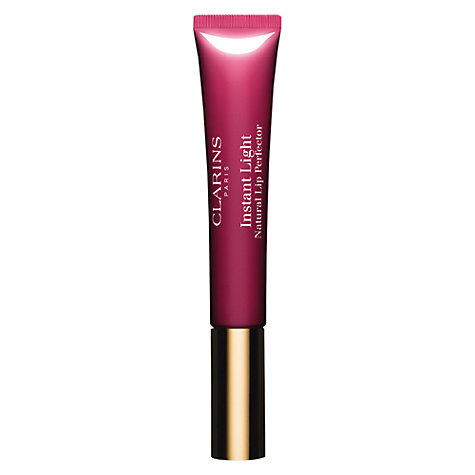 Today while on a visit to John Lewis, I had the amazing opportunity to try and test some of Clarins best products. Although there was alot of prodcts to choose from, I was particularly drawn to one of the Clarins 'Instant Lip Protectors' in the shade 08 Plum Shimmer. The texture of this product was very light and not sticky at all, which is brilliant as most lip glosses as you know them are often 'claggy' and 'heavy' on the skin. As it is currently autumn, i automatically picked the darker shade available, which was not too intense, but added the perfect natural colour to the lips.
Kaitlin 
My favourite treatment at the John Lewis Clarins Spa was the hand massage. It was extremely relaxing and many creams and oils were used which felt amazing on my skin. To top it off, the spa was on the second floor looking out onto the first floor of the beauty department. I definitely think it is worth the price and I would return.
Barbora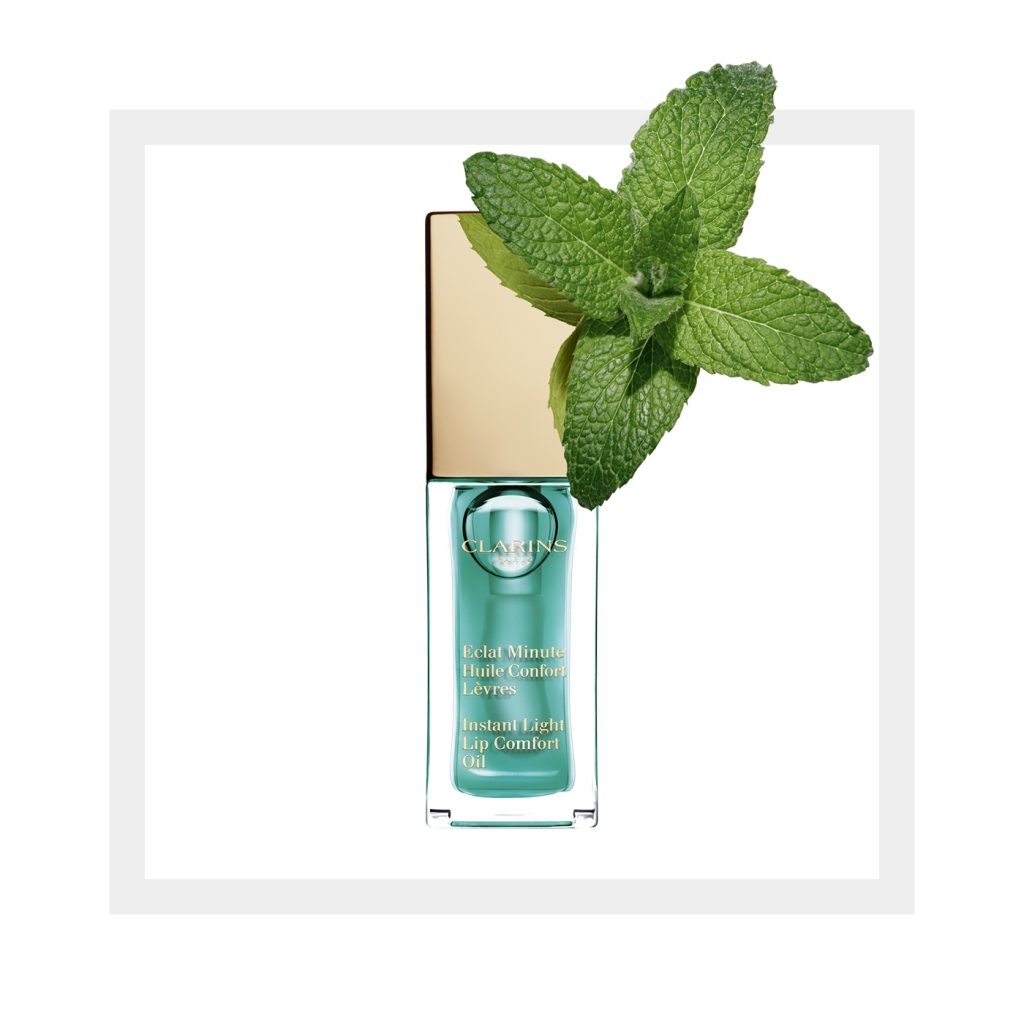 I used these lip products from Clarins and I was highly
impressed. My lips felt so soft and hydrated after using the Instant Light Lip Comfort Oil priced at £19. You can choose from seven different variations – Honey, Raspberry, Red Berry, Candy, Tangerine, Mint or Honey Glam.  'Each shade has its start ingredients' so everyone can choose their favourite one.
Sam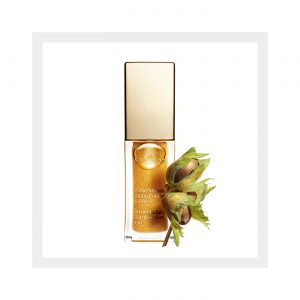 My favourite product was the Honey flavoured lip oil. Not only did it nourish and soften my lips, but it also smelt incredible. It's something that seems to be suitable for everyday use which is a  huge benefit for me. I'd definitely purchase it for myself, or as a gift for a beauty obsessed friend.
Laura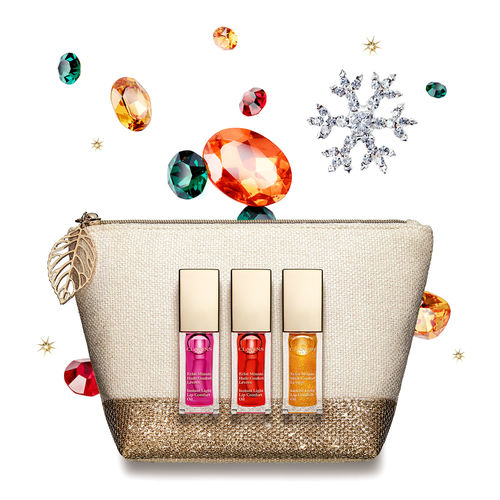 My favourite product was also the Clarins Instant Light Comfort Lip Oils (limited edition) is the ultimate lip care treatment! The oil formula combined with three plant extracts will leave your lips feeling soft and luxurious without that sticky feeling but still giving you that perfect shine you get from a gloss, giving you that ultimate lip plump every girl aspires. Apply on its own or over a coloured lipstick.
Naomi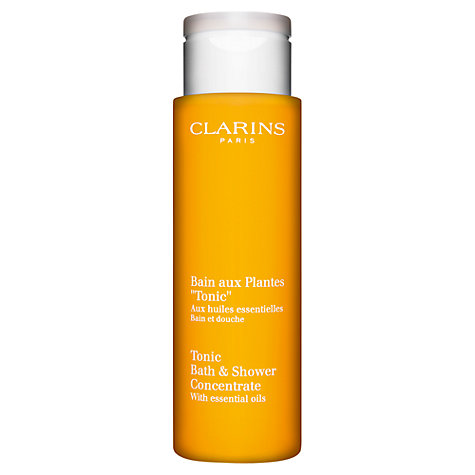 My favourite product is the tonic bath & shower concentrate with essential oils because it smells really pleasant and fresh. There's nothing more relaxing than having a bath so I feel like I could use this product every time I need to relax.
Dannielle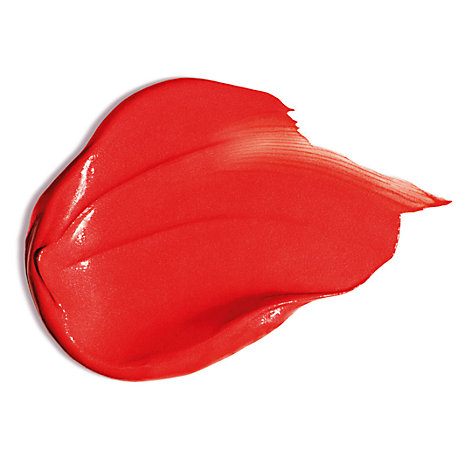 The Clarins joli rouge 741 is a red orange lipstick that I applied with my finger for a softer look on the lip but the lipstick still manages to make a statement. Throughout the day it stayed on really well and it left my lips soft and not
dried out. I would highly recommend.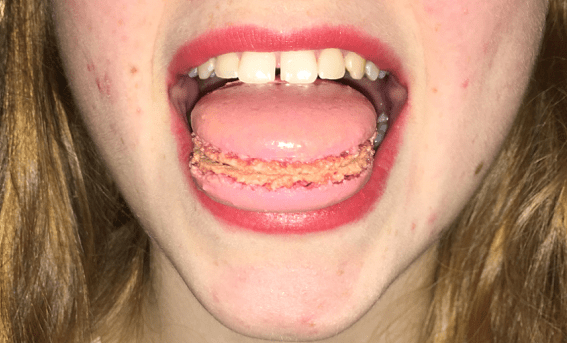 ---
We were also provided with a free goody back filled with a variety of treatments. Thank you for having us!