If you ask most people what their signature colour is, we can bet you they'd say black. But, experimenting with colours and patterns is one of the most exciting things about fashion.
Personally, I consider myself a bit of a rainbow fish and if you looked in my wardrobe you'd see a mess of colour.
But today, I chose my favourite colour, green.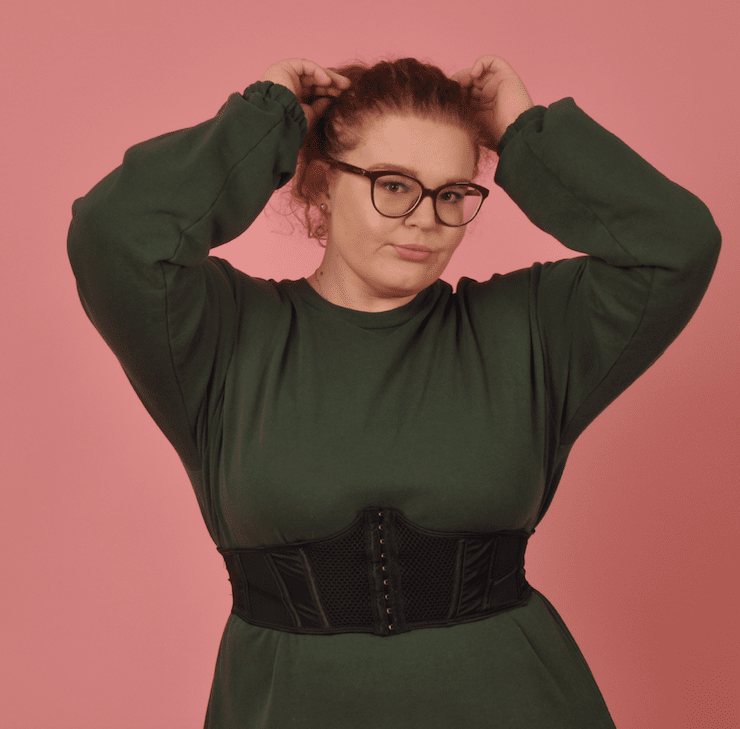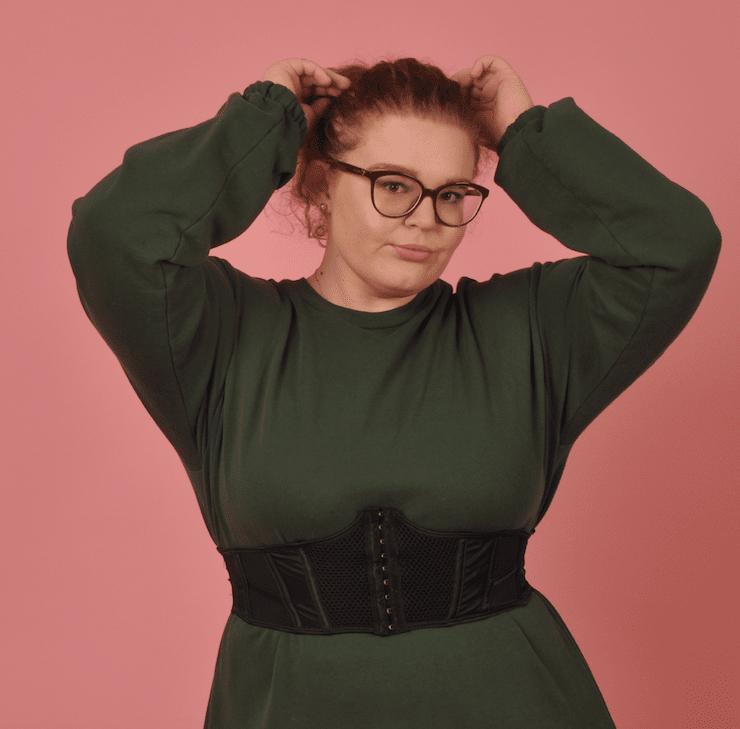 Dress, ASOS – Sold Out; Belt, ASOS – Sold Out
Jumper dresses are perfect to throw on if you want to be comfy and stylish and if you like your accessories you can always add a corset belt to accentuate your waist.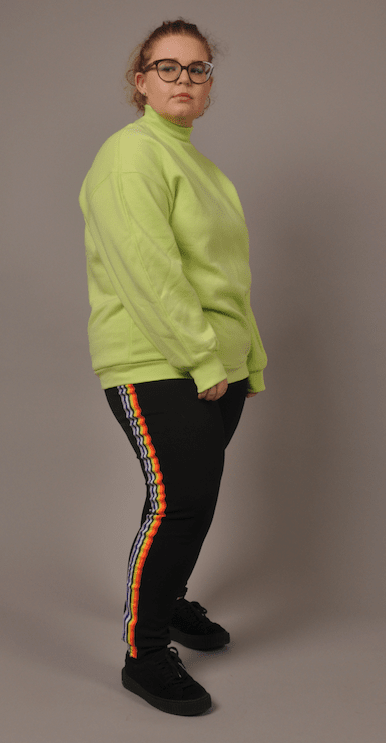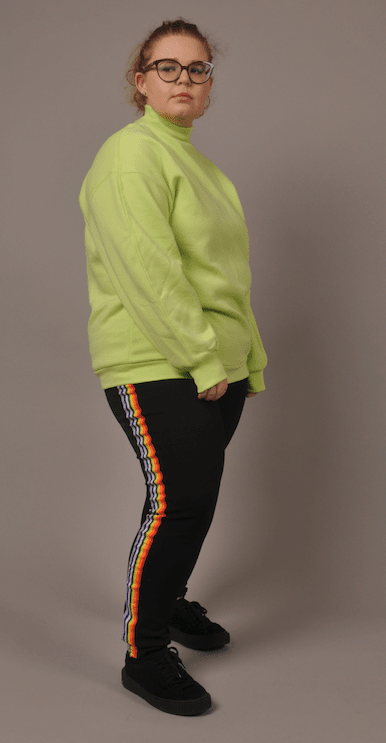 Jumper, Bershka Collection, £15.99, Trousers; Boohoo – Sold Out, Trainers; Public Desire – Sold Out
Hands up if you own the same jumper in more than one colour because I do. This jumper from the Bershka collection is one of my most worn pieces (I also own it in purple). It's perfect for day to day comfort, long haul travel and lazing about the house. Paired with these rainbow panel trousers from Boohoo and a pair of trainers, it's the best way to stay comfy and stylish.
Do you own a rainbow wardrobe? Tweet us a pic to @Fashion_North