From the likes of Princess Diana to Jennifer Aniston, sports chic styles have been in and out of trend since the 90s. Today I recreated Diana's popular cycle shorts and sweatshirt look and a cargo skirt look inspired by the 90s cargo trend.
My first outfit was heavily inspired by Princess Diana. You can never go wrong with a cycle shorts and sweatshirt combo and she always looked effortless in it no matter the colour or style. Today I went with a simple monochrome look, incorporating accessories to complete the look.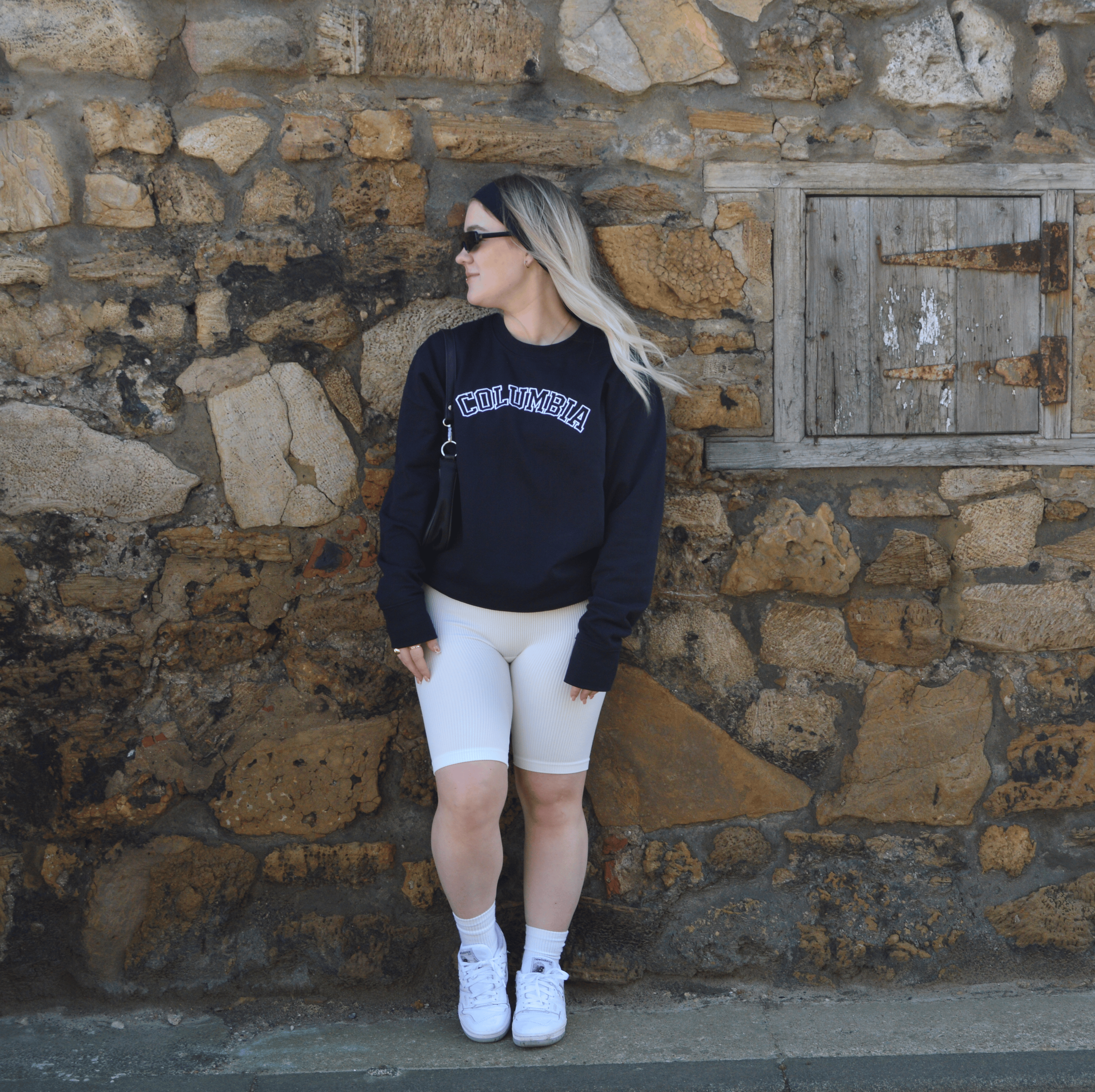 Sweatshirt – Navy Columbia Embroidered Oversized Sweatshirt from PLT (£14)
Cycling shorts – Basic White Structured Contour Rib Cycle Shorts from PLT (£10)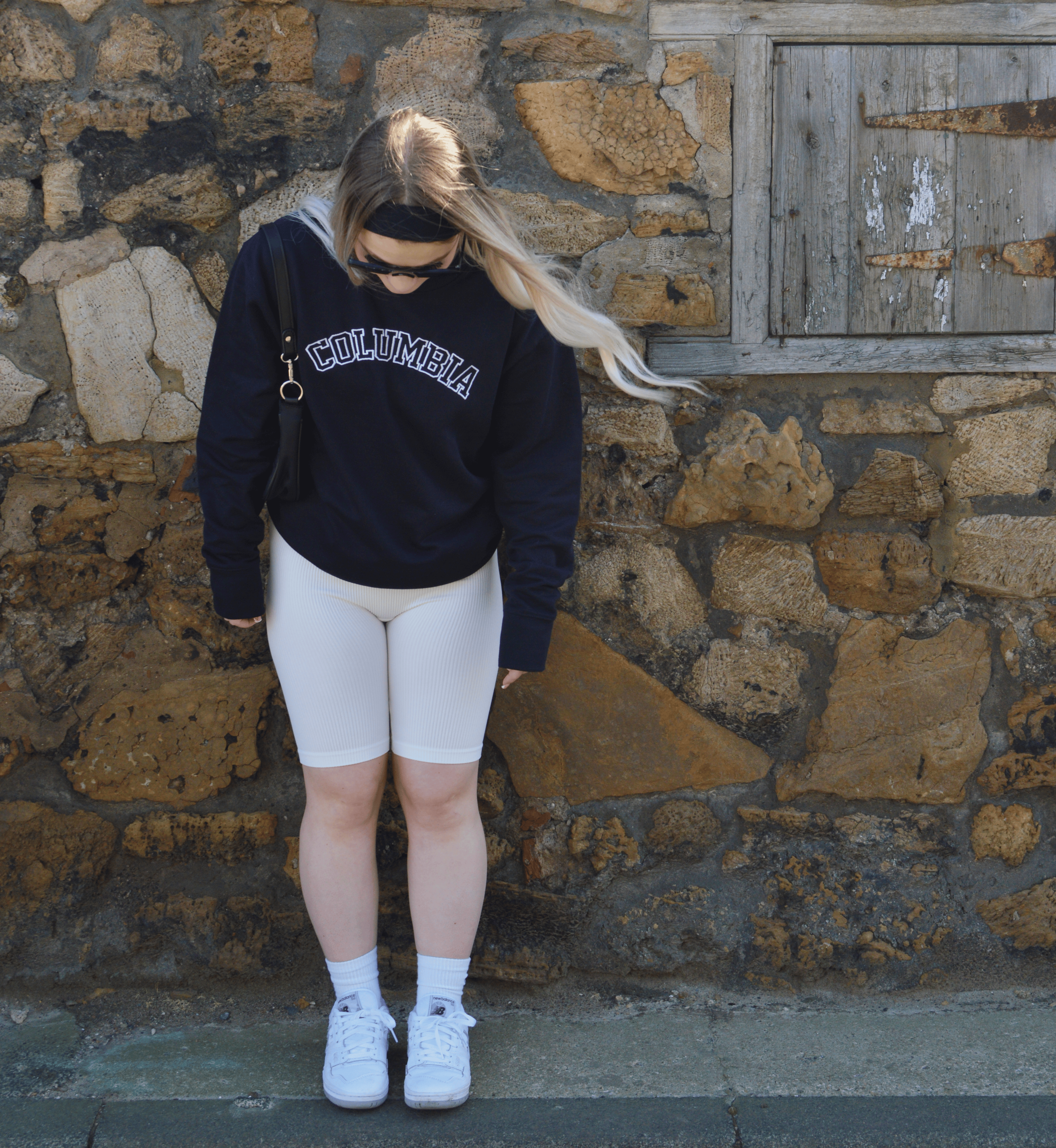 Socks – Essentials 3 Pack from Sweaty Betty (£25)
Shoes – New Balance 550 White/Grey (£130)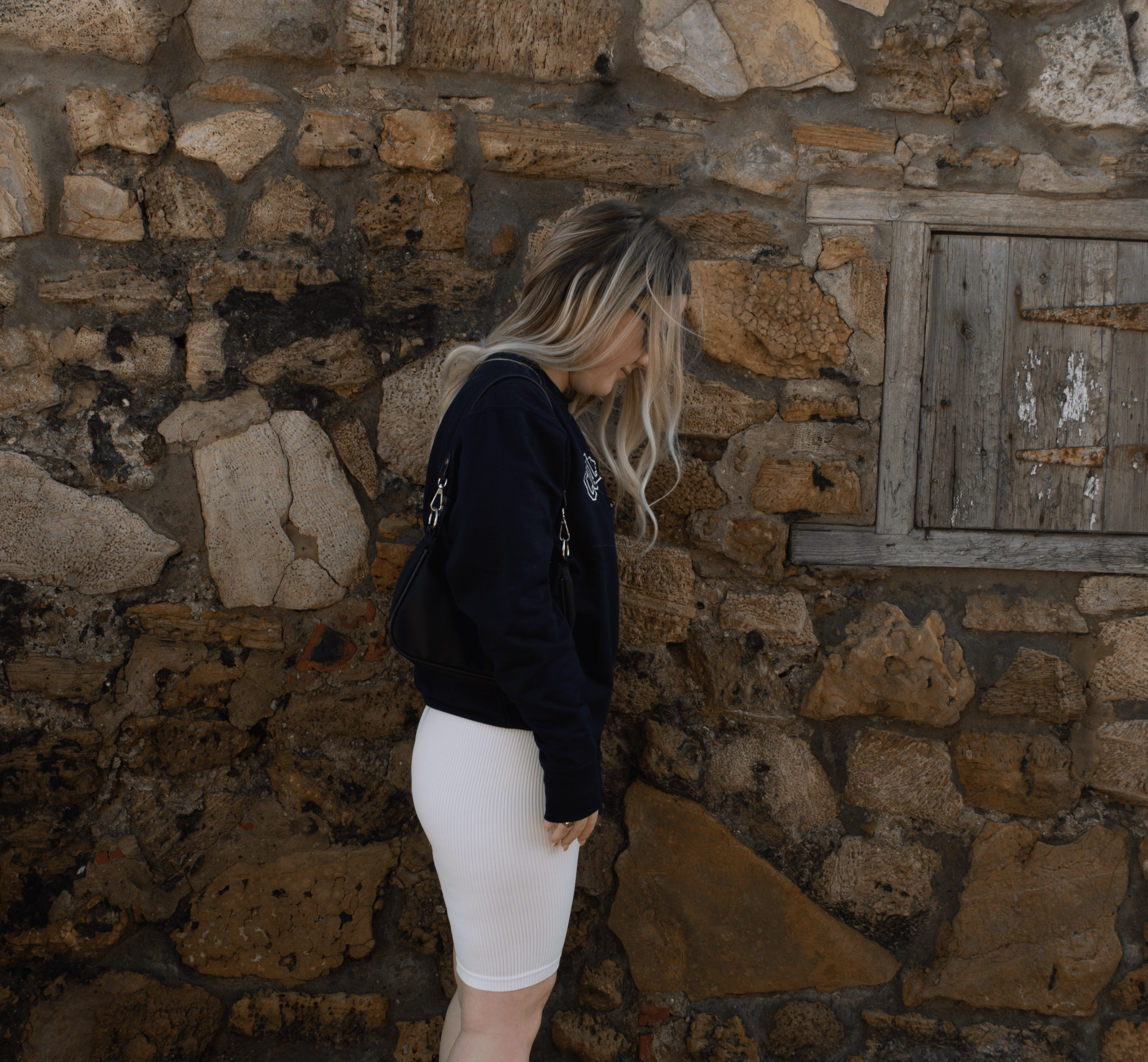 Handbag (Similar Alternative) – Black Small Shoulder Bag from H&M (£12.99)
Black Headband – Superdrug Black Stretch Headband (£2.99)
Rings (Similar Alternative) – Gold Heart Assorted 5 Pack  (£10)
For my second outfit I was inspired by Vogue's article last summer about how cargo skirts are back, and they don't seem to be going anywhere for 2023 summer either. Both short and longer length cargo skirts are currently on trend across all seasons which I love!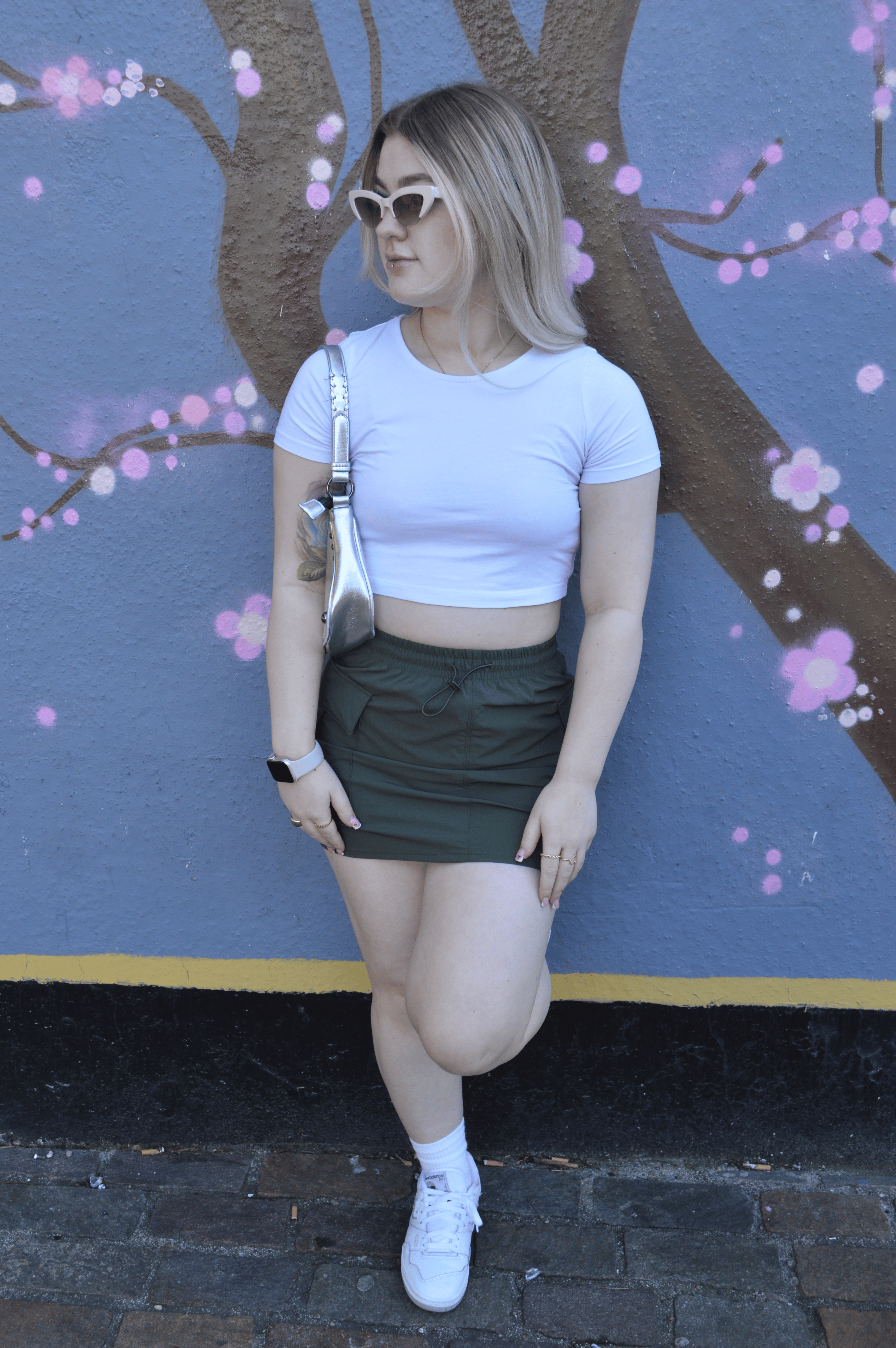 Top – ASOS DESIGN White Petite Fitted Crop T-Shirt (£8)
Cargo Skirt – Khaki Cargo Mini Skirt from Primark (£12)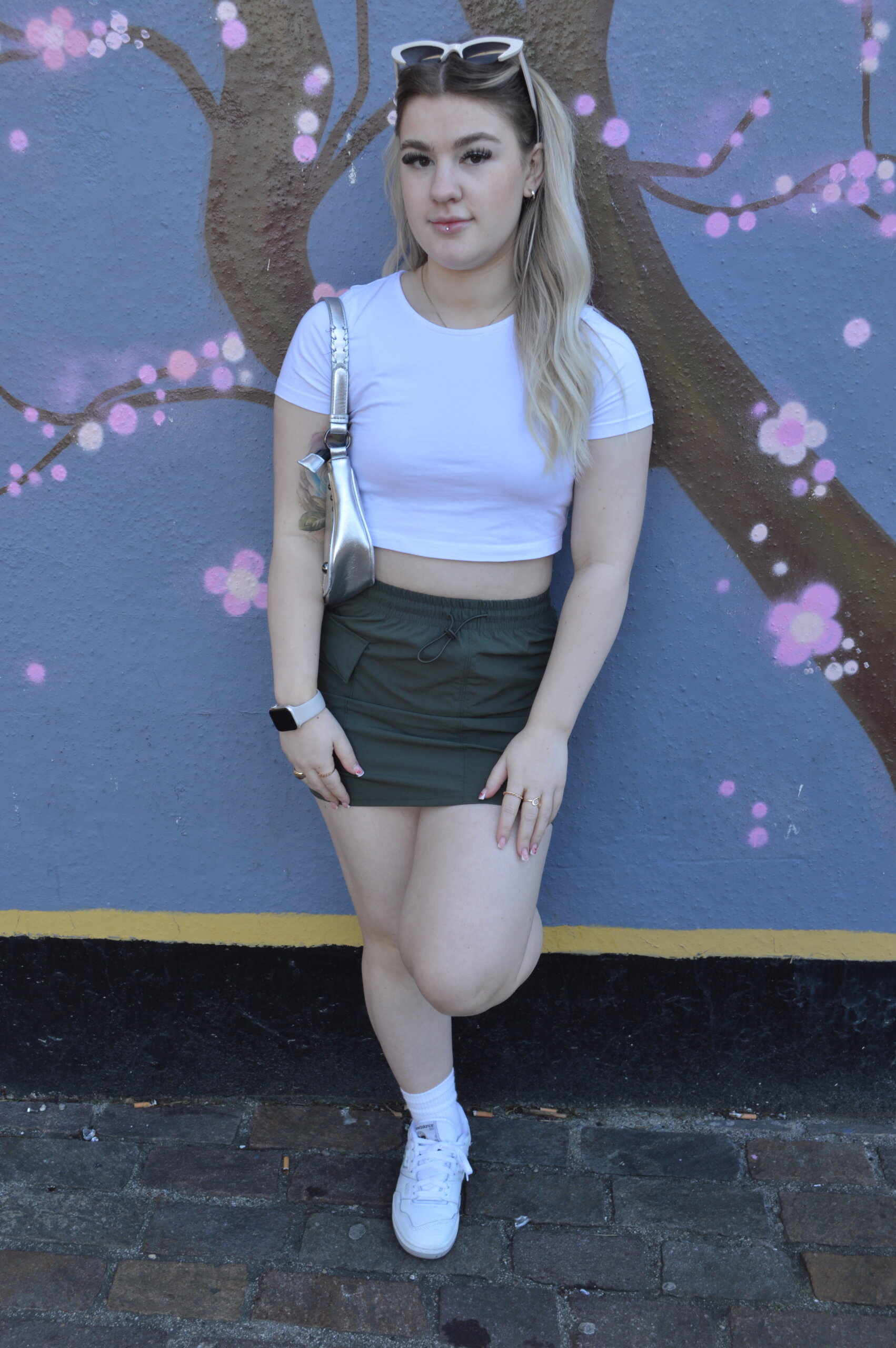 Rings (Similar Alternative) – Gold Heart Assorted 5 Pack 
Handbag – Silver Stud Embellished Shoulder Bag (£9)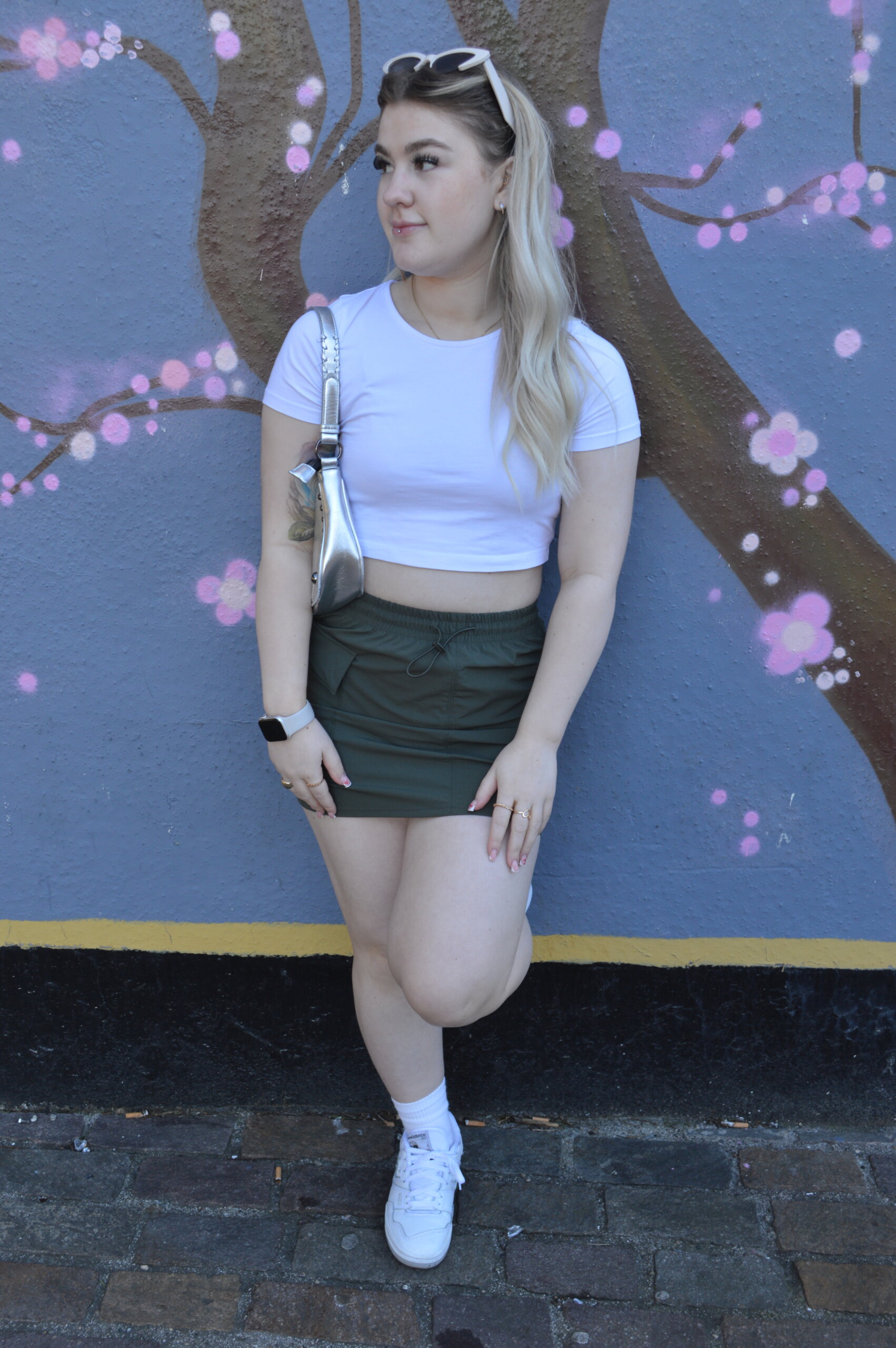 Socks – Essentials 3 Pack from Sweaty Betty (£25)
Shoes – New Balance 550 White/Grey (£130)
Watch – Apple Watch Starlight Aluminium Case with Solo Loop (£10)