As the finale of Drag Race UK series three approaches and we get closer to finding out who is crowned the new reigning queen, Fashion North takes a look back at the five most iconic main stage looks of this series.
Krystal Versace's Baby Spice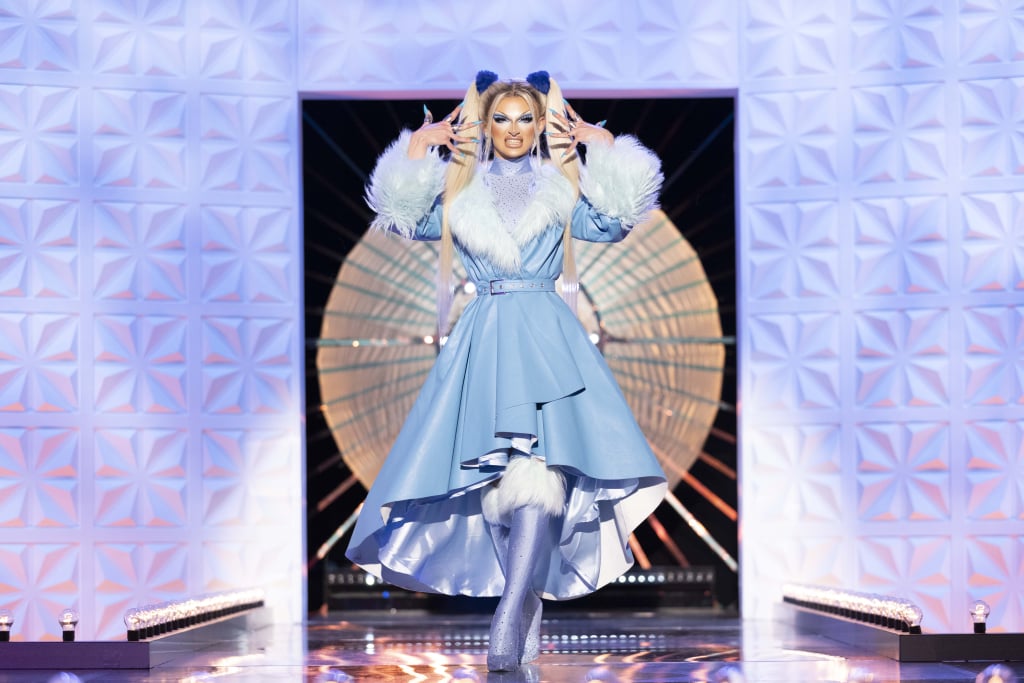 Beautiful, soft but also fierce. In the week where Emma Bunton herself was a guest on the judging panel, Krystal Versace served this gorgeous baby blue look, as a homage to Baby Spice. It gives us winter wonderland vibes, and we are definitely taking inspiration from it.
Ella Vaday's Gorgeous Gown
This is the look that is produced when old Hollywood glamour meets prom dress dreams. Ella Vaday always slays on the main stage of Drag Race UK, but this was one that we will remember. The stunning peach silk gown with diamanté embellishments, a fishtail skirt and train, wouldn't look out of place on a red carpet.
Veronica Green's Human Butterfly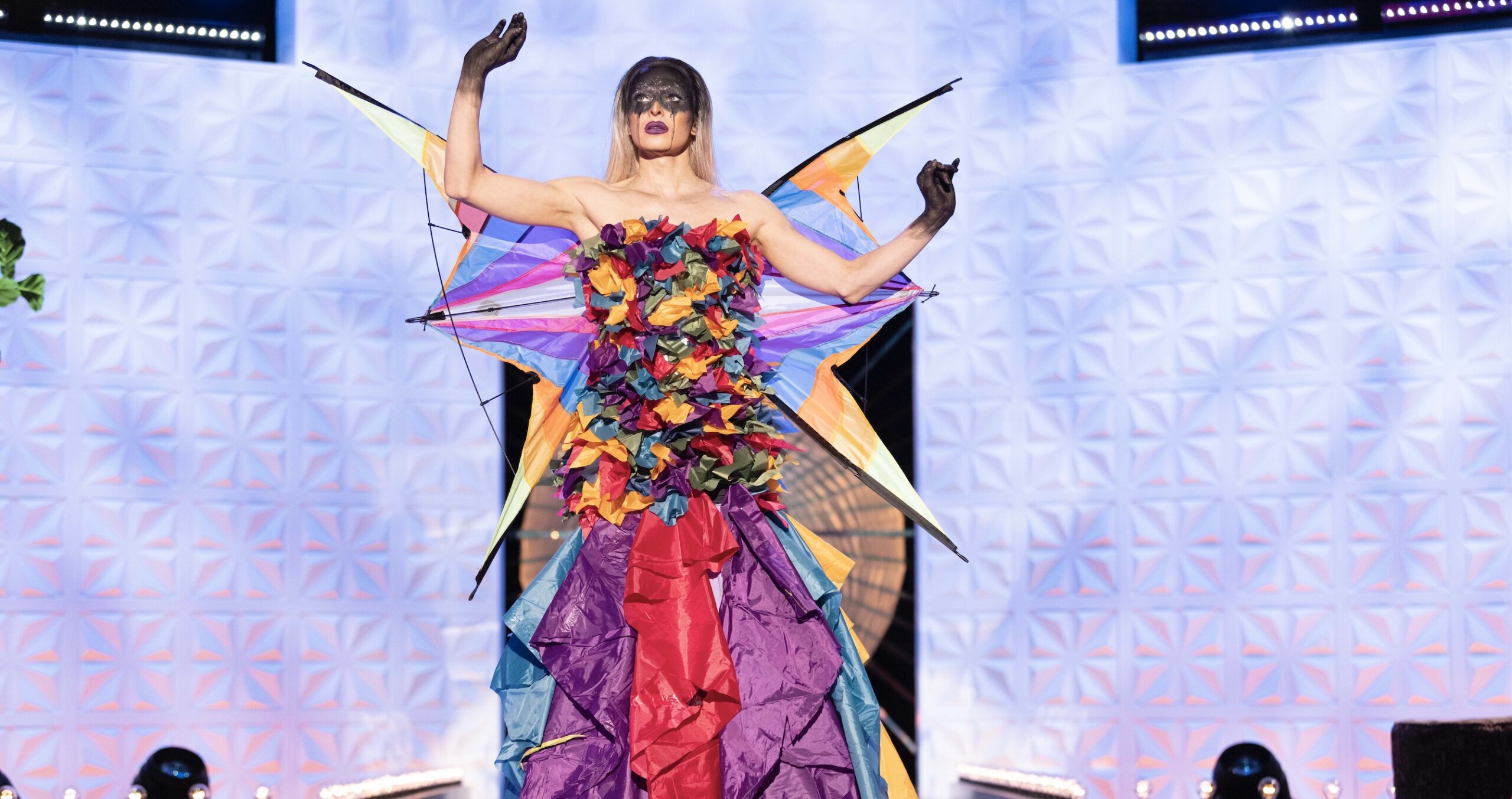 This may have been the look that got Veronica Green eliminated from the competition, but there is no denying it's iconic. It was poorly made, but Veronica's concept of a human butterfly was not lost on us.
Scarlett Harlett's White Suit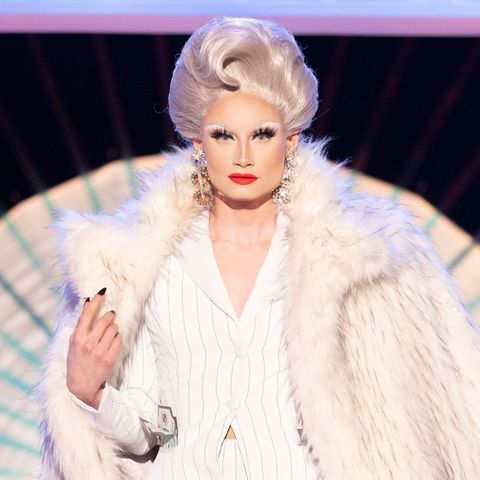 Powerful. That's the word that comes to mind when I look at this look from Scarlett Harlett. The bold red lip again the white of the suit and hair, is the perfect combination. This look screams empowerment, and it totally reminds us of Madonna's look in the Me Against The Music music video.
Charity Kase's Terrifying Creature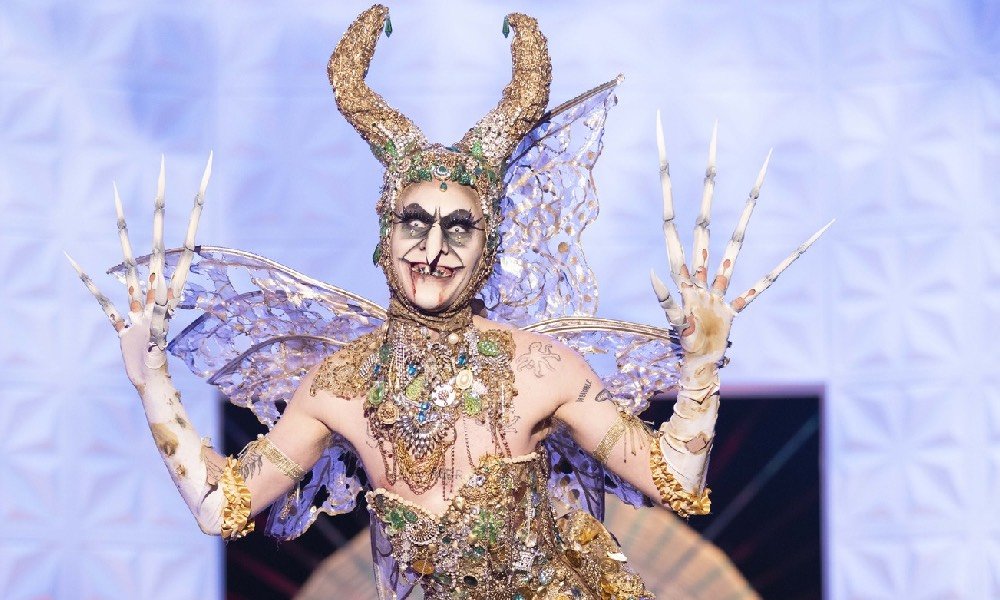 Charity Kase's looks were always iconic. Mostly due to the fact that most of them were absolutely nightmare-inducing. This savage golden creature look, is so memorable due to the contrasting vibe it gives off, with light, soft colours on the outfit, mixed with aggressive false nails and heavy dark make-up. The prosthetics speak for themselves.
The series finale airs from 7pm Thursday November 25 and catch up on this series so far on iplayer.
What do you think is the most iconic DRUK series three look? Tweet us @Fashion_North!