Even though feathers have been a huge trend in 2018 with the likes of feather jackets, the trend is back with a bang this spring.
Feather detailing and trimming has been seen on the runway from handbags to shoes to ball gowns in the Spring/Summer 19 collections.
During the SS19 fashion week that took place late last year, a lot of designers were incorporating different styles into their looks, one of them being feather trimming and feather accessories.
Feathered shoes were everywhere in fashion week. Designers like Valentino, Prabal Gurung and Brock Collection and many more brought in sandals and heels with feather detailing. Not only this but there were also dresses covered from headed-to-toe from design houses No.21 and Loewe. And, Valentino and Celine who chose a more minimal approach to incorporate feather into their collections.
Feathers are nothing new. It is a great way to decorate a look. It has been a go-to for fashion designers for years. In fact, it has been in fashion since the 1600s. But of course, it has been going in and out of style since. But this time, it is unconventional. There isn't the traditional feather skirts or coats. No, now it's heels, sandals and small detailing on dresses. It is something extra just to add onto a garment.
Not only do fashion designers love this trend, so do celebrities. Lady Gaga stepped out at Venice Film Festival in summer last year in a Valentino pink ball gown detailed in bunches of feathers all around the dress. More recently, Jada Pinkett Smith stepped onto the red carpet at the Grammys wearing a light pink backless dress with a slit in the leg followed by a long train all made up of multicoloured feathers. Tracee Ellis Ross made a statement in her bright orange feathered coat by Marc Jacobs in March this year.
View this post on Instagram
However, it's not just the high end designers that are taking on this trend, you can also buy feathered items on the high street. There is a wide range of feather garments and accessories at PrettyLittleThing, Missguided and ASOS.
At PrettyLittleThing you can buy a fawn black feather skirt bodycon dress and a nude marabou feather clutch bag that's available in other colours also.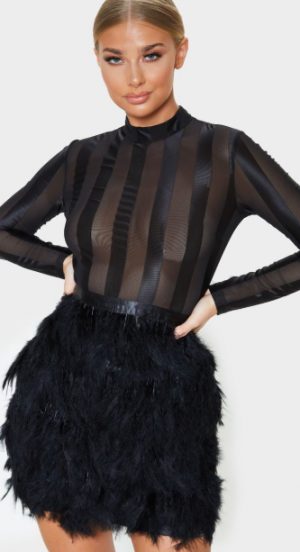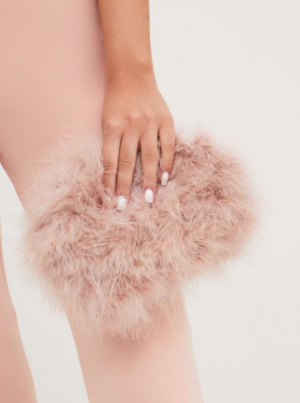 At ASOS, if you want something classier and want to spend a bit more money, there is an ASOS design embellished faux feather hem maxi dress or you can buy an Urbancode faux feather crop jacket for the chillier months.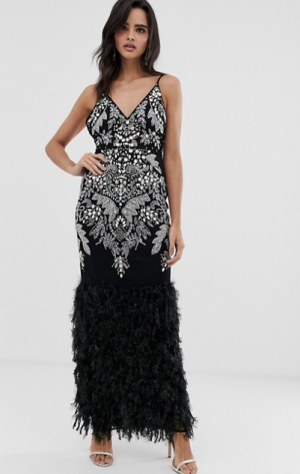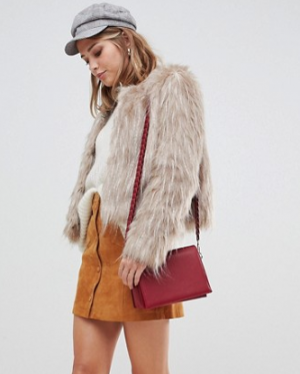 There is a wide range of clothing from Missguided, from a black twist front sheer feather trim shift dress all the way to a premium feather jewel minimal bikini set. You can also get silver feather peep-toe mules, as well as a black mono feather bralet.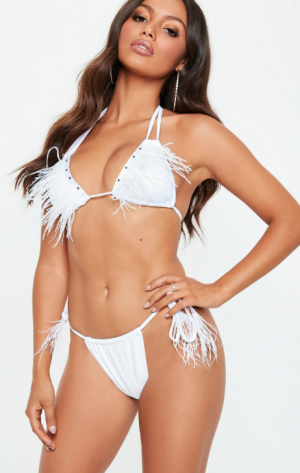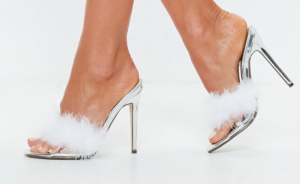 What do you think of the reworked feather fude hitting the high street and runways? Tweet us and let us know @Fashion_North.