In just a month Simone Rocha has successfully released her signature styles to the masses with their collaboration with H&M, and have since revealed their autumn/winter 2021 collection to the world online this Tuesday. Showing at London Fashion Week for it's second digital-only season the virtual display did not fail in catching our attention.
The collection, titled "The Winter Roses" perfectly embodies the handcrafted skills and silhouettes that we have grown to love from Simone Rocha.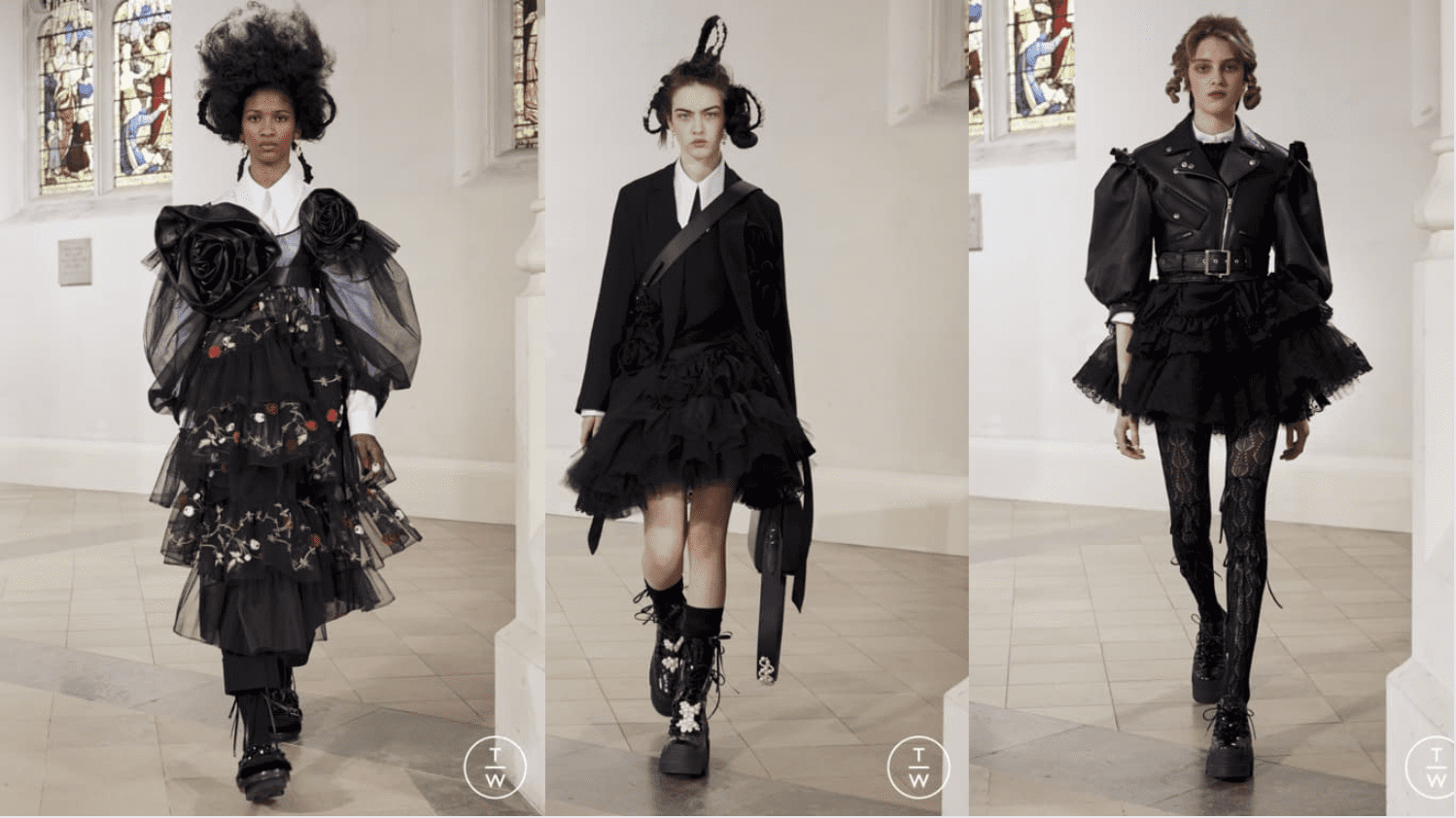 Leather was a major feature of the collection, mixed together with Rocha's signature satin and tulle with hand embroidered floral prints on pleated dresses. The creation of Rocha's punk princesses was shown with the fitted cropped leather biker jacket and platform boots.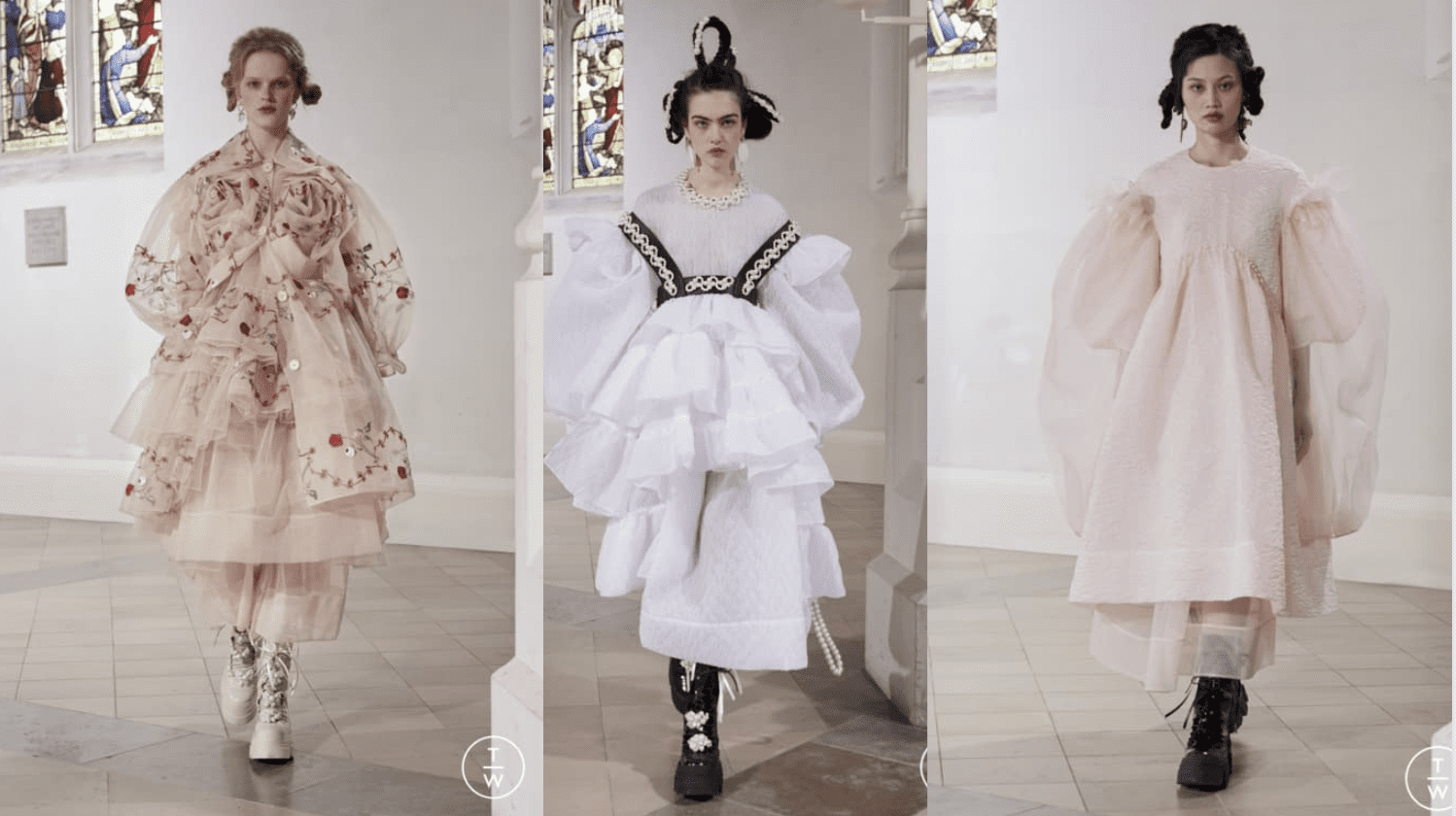 Rose embroidery was a main feature of the collection which links to the idea of femininity, pink pleated dresses hand-crafted were a clear juxtaposition from the all black leather looks of biker jackets with fill tulle skirts. This contrast was key throughout the collection, with roses being the stand out motif this season.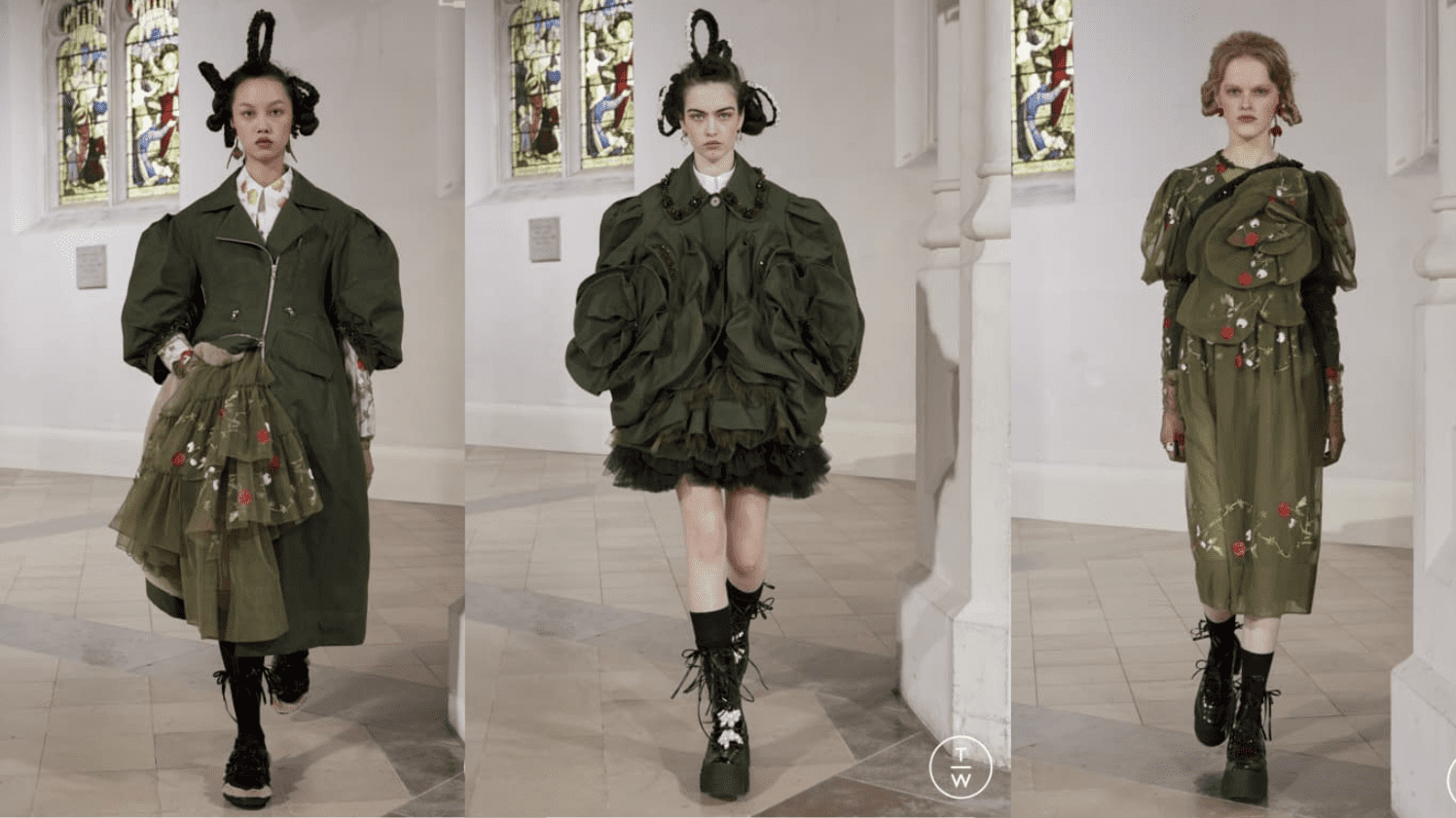 Khaki utility style jackets came with puff sleeves as well as hand embroidered tulle detailing and with stand out hair styles dripping in beaded jewellery.
What were your favourite look from the show? Let us know on Twitter @Fashion_North !