The Dior ready-to-wear AW19 collection designed by Maria Grazia Chiuri debuted its designs at Paris Fashion Week. It featured styles inspired by images of 'teddy girl's', taken by Ken Russell, and the modern-day woman that had been created by using fashion as a feminist tool while remaining faithful to the classic Dior silhouette. Karlie Kloss, Kat Graham and Dior ambassadors Jennifer Lawrence and Cara Delevingne were among the celebrities that sat front row to witness the notion of femininity that the rest of the world would soon be talking about.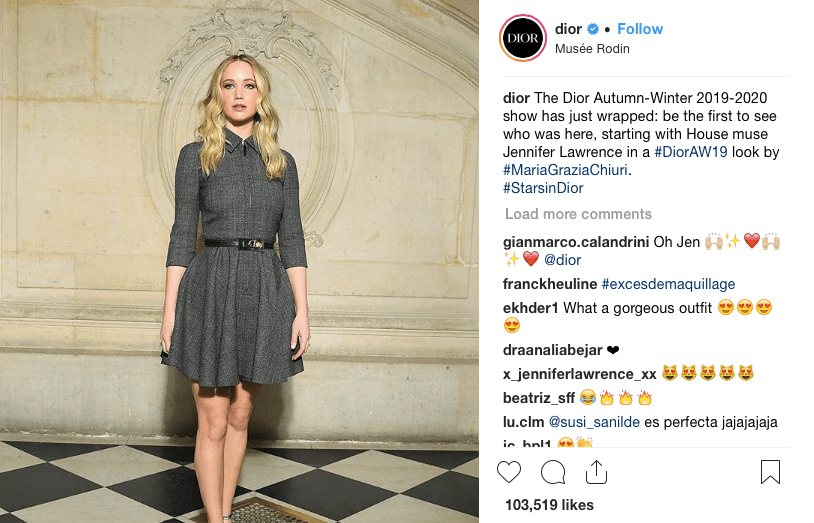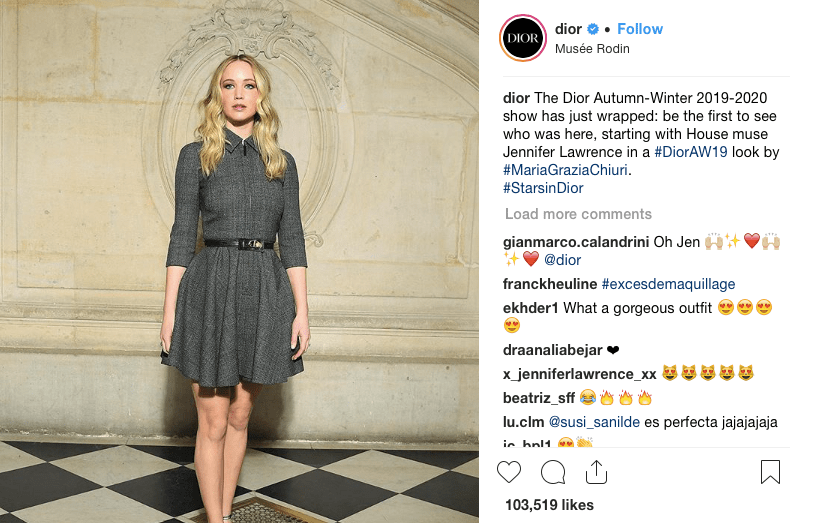 Image: @Dior on Instagram. Dior ambassador Jennifer Lawrence attended the AW19 runway styled by Maria Grazia Chiuri. #StarsinDior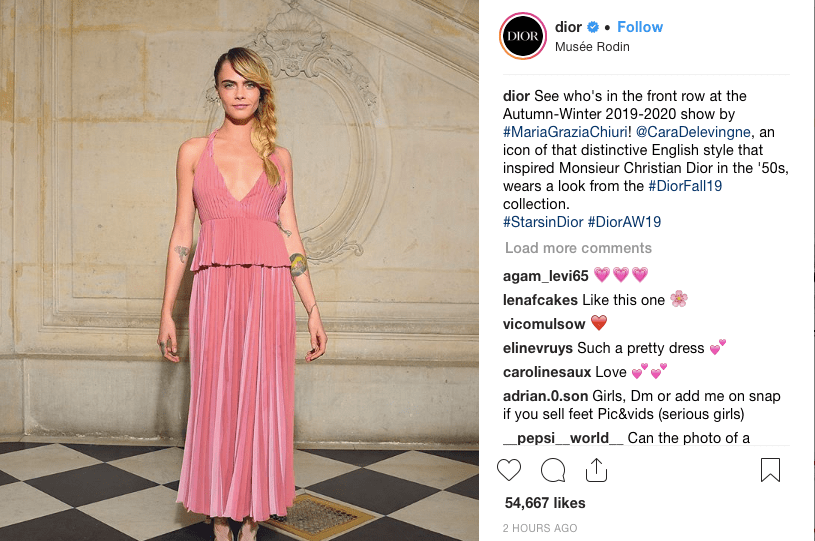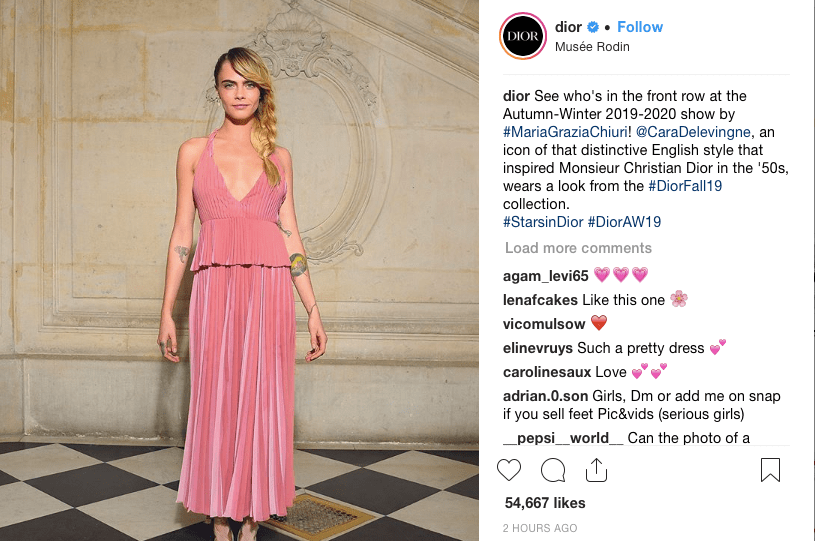 Image: @Dior on Instagram. Dior ambassador @caradelevingne sat front row as she twinkled in pink. #StarsinDior
Set designer Tomaso Binga expressed that the inspiration behind the set came from the alphabet. The Dior showcase was created from a visual alphabet and each letter represented a different woman's body that then illustrated a poem written by Tomaso. Tomaso is a woman that identifies with a male pseudonym which is 'an ironic one to contest the man's world'.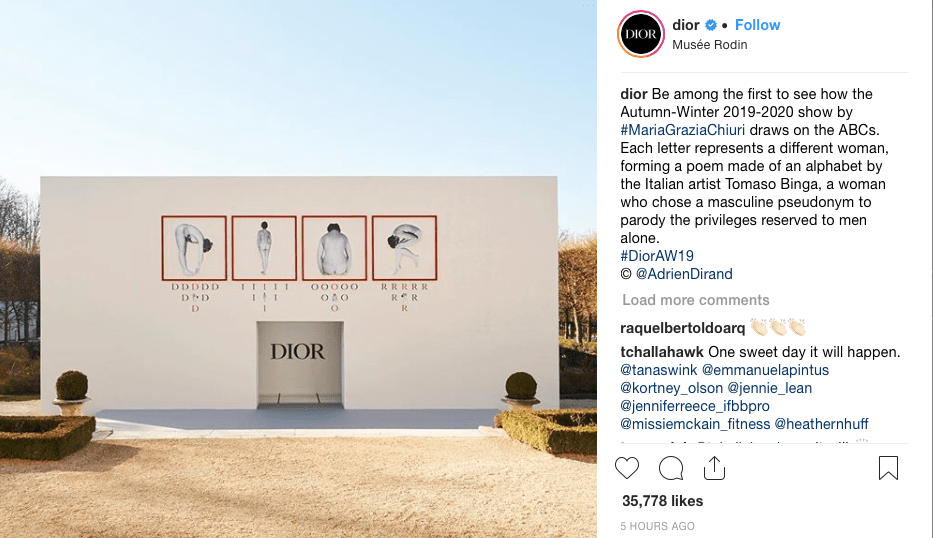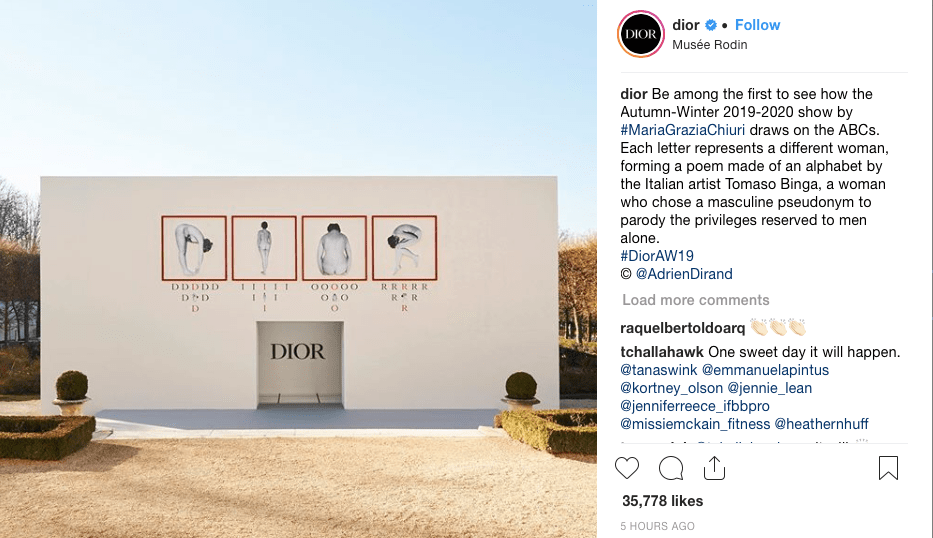 Image: @Dior on Instagram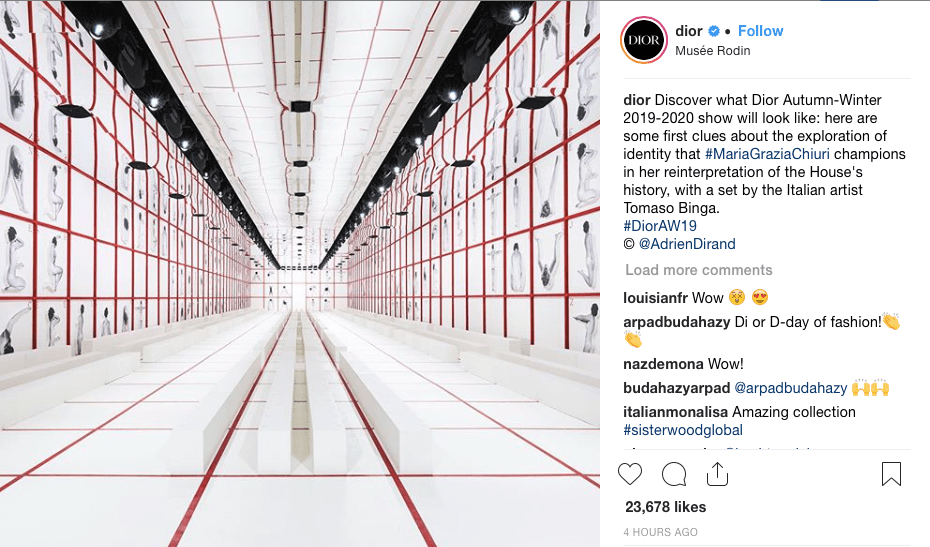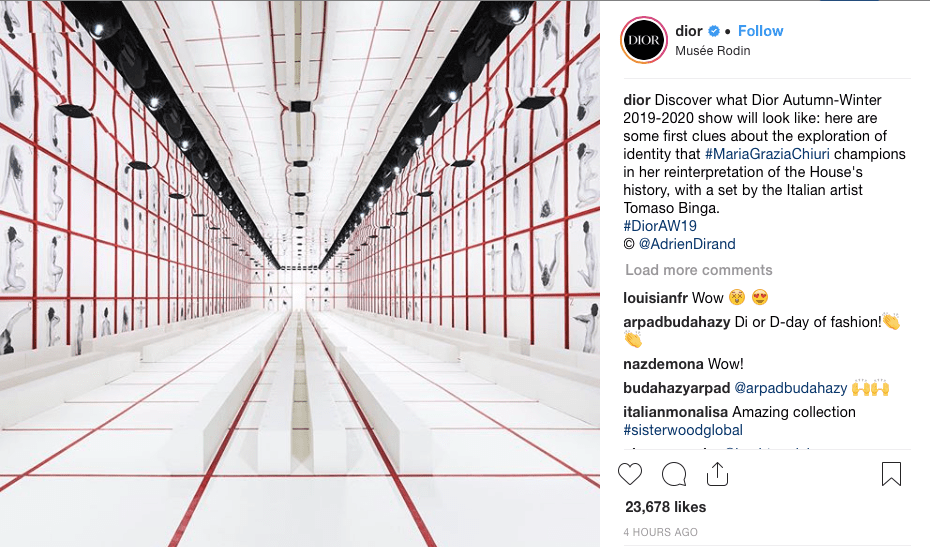 Image: @Dior on Instagram
Plenty of the collection was influenced by the 1950s subculture 'teddy girls' also known as 'judies'. Smart and contemporary designs saw a girl's interpretation of a masculine style. A tartan printed variation of the iconic bar suit jacket and narrow trousers styled with a patent bucket hat replicated the look of the sharply-suited judies. The also iconic Dr. Marten boots – that teddy girls are renowned for wearing – proved once again that they are a timeless design as they are still being featured on the runway nearly 60 years after the first design was launched in the United Kingdom.
A faded silk t-shirt printed with 'Sisterhood is Global' opened the show to the late Amy Winehouse's 'Tears Dry on Their Own'. Victoria's Secret model, Karlie Kloss was seen wearing this piece from the collection while she attended the show. This statement tee was inspired by Robin Morgan's feminist anthology which is currently celebrating its 50th year since it was originally published. Later in the show, another slogan tee appeared but this time printed with  'Sisterhood is Powerful' which is also a title of a feminist book written by Robin Morgan, an American poet.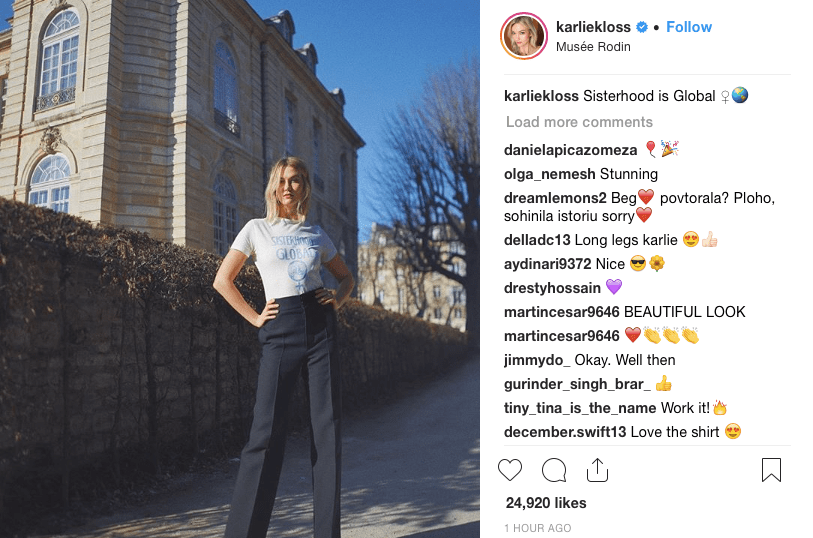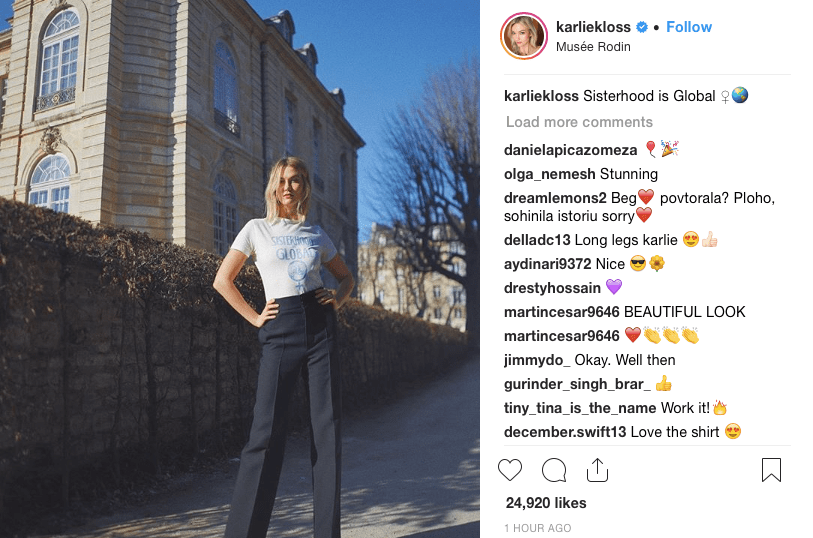 Image: @karliekloss on Instagram. #StarsinDior
Head over to @Fashion_North on twitter and let us know your thoughts about the Dior AW!9 runway looks! #AW19