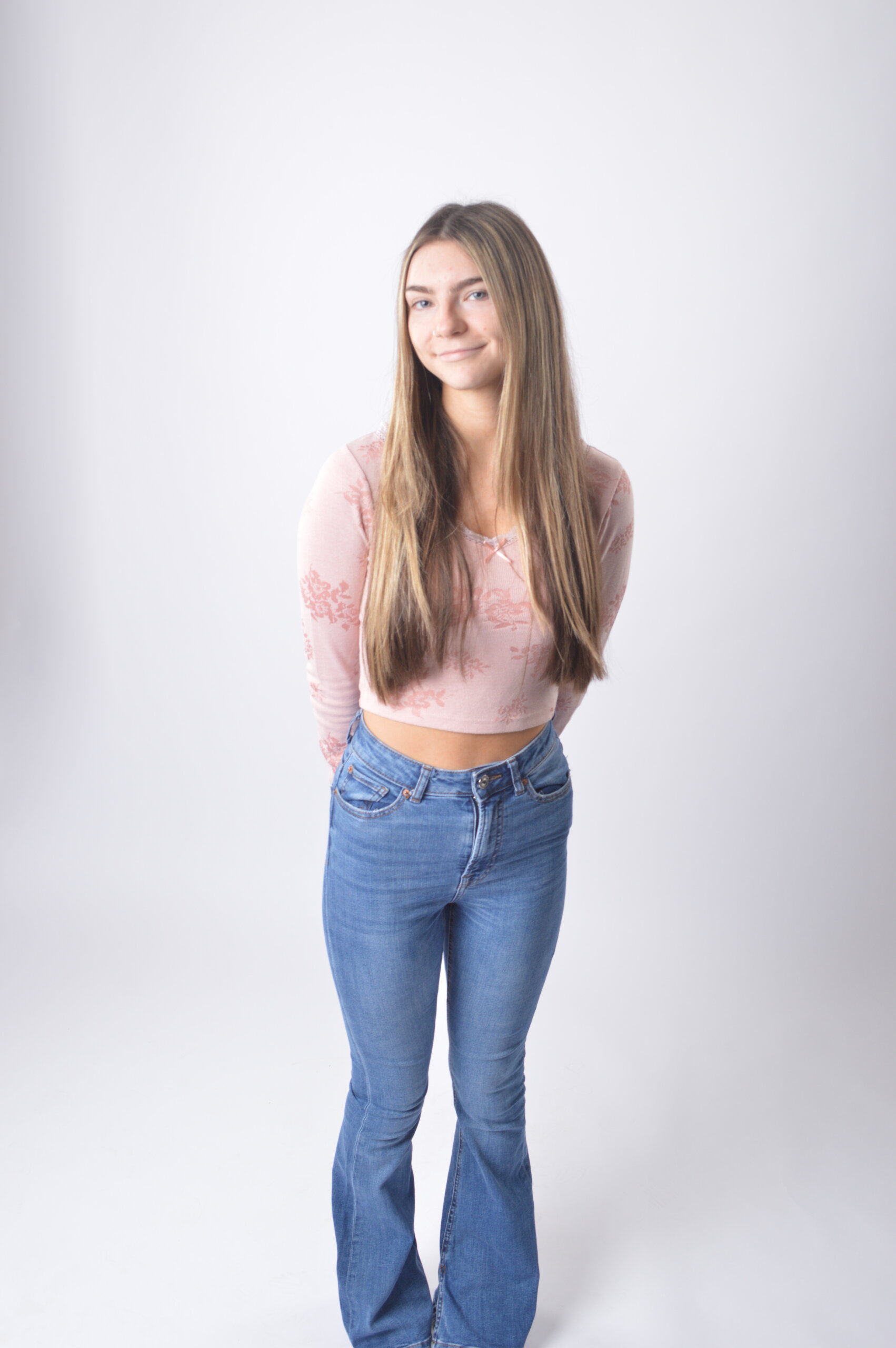 My style has been influenced by the TikTok community since 2020 when the UK came out of the first COVID lockdown. During that lockdown, I was always on my phone as the only thing I could do was my school work and I couldn't go out of the house much.
This led to me setting up my own TikTok account, scrolling through and finding a bunch of inspiration. I wanted to have my own style and come out of my comfort zone instead of always wearing a basic coloured t-shirt and a pair of black leggings. Now, I love experimenting with my style all the time.
It can range from jean flares and a long sleeved crop top which is similar to the 70s style, to a matching gym set with an oversized hoodie and any Nike trainers, which is more of a sporty style. My personal style is quite trendy, as I always follow any recent trends and I don't particularly stick to one look.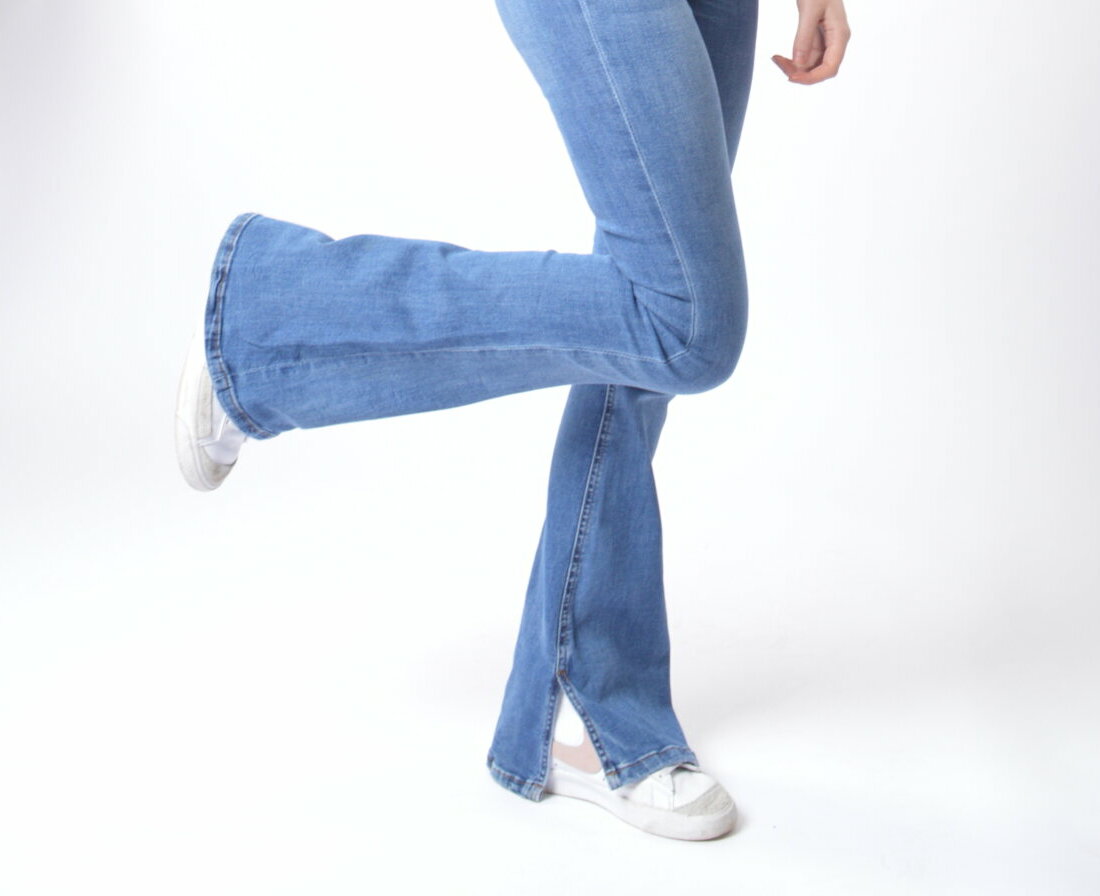 I love to accessorise when picking my outfit for the day. I always try to match colours, even in this photo I've matched my shoes with my top as they both include a light pink colour. When styling my outfit for the day, I usually have one piece of clothing that I want to style around. In this case, I styled around my denim flared jeans from Primark with a long sleeved top, as temperatures in Sunderland are cold. I went for a pink top as I think it complements the jeans and makes them stand out. Both jeans and the top also complement my skin tone.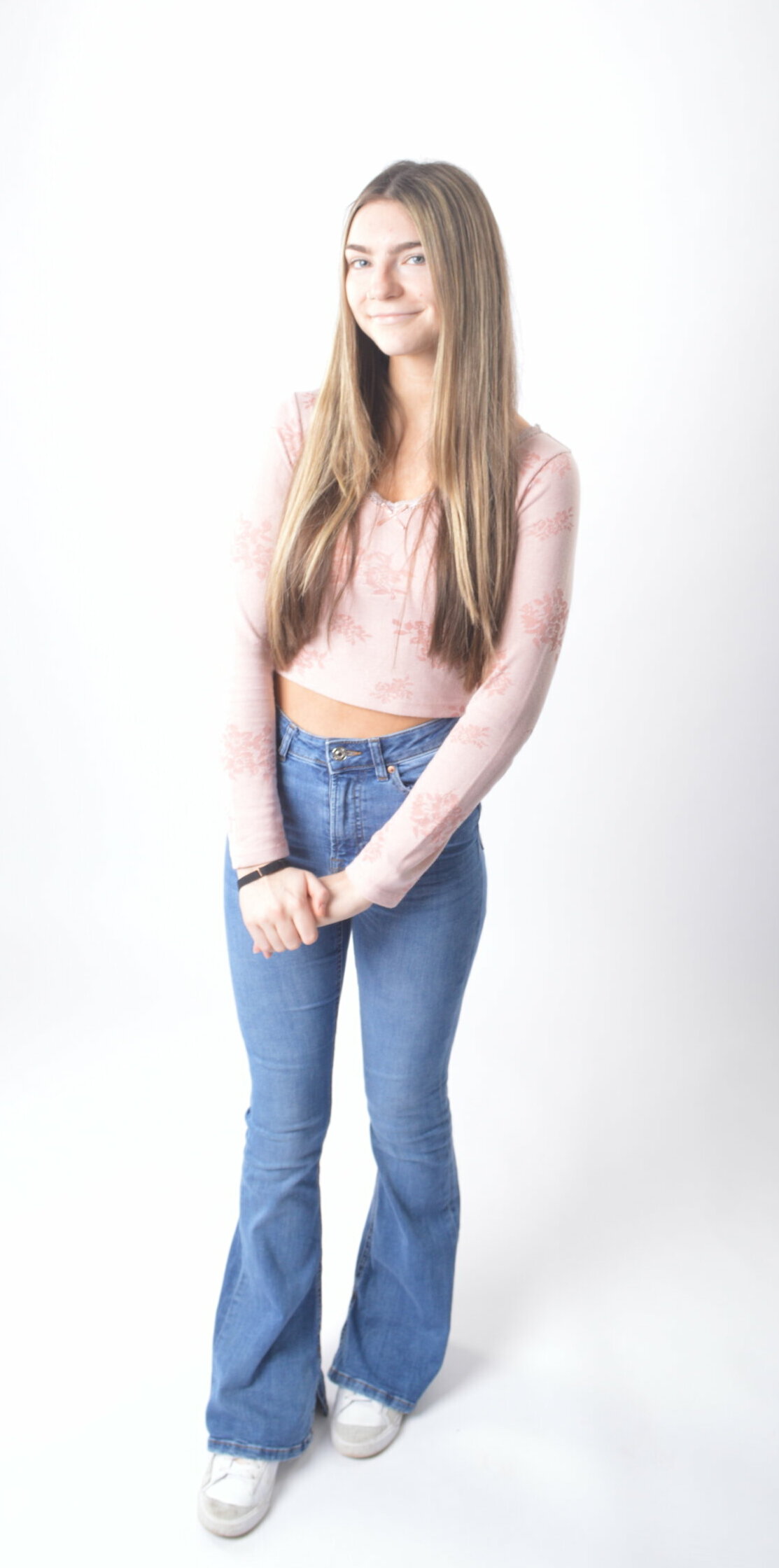 The denim flares are perfect for any occasion, they can be styled with a blazer in any colour for a family meal or day drinking with your friends which is more dressy. They can also be paired with many clothing items that makes the outfit more casual, such as something similar to what I'm wearing, a crop top, hoodie, oversized t-shirt etc. To stay warm when travelling I usually wear my duvet coat from Superdry and my Barbour Earmuffs. My main shoes that I would wear with this outfit would be my Nike Blazer Mids, FILA's or my Run Star Motion High Converse, which I love as they are different to the normal Converse shoes.
Shop the look:
Jeans: Primark (£18)
Similar Top: ASOS (£5.60)
Shoes: Schuh (£100)