I'm a 23-year-old queer from Manchester. Being Manc definitely impacts my style and my attitude, and I think I'm blessed for that.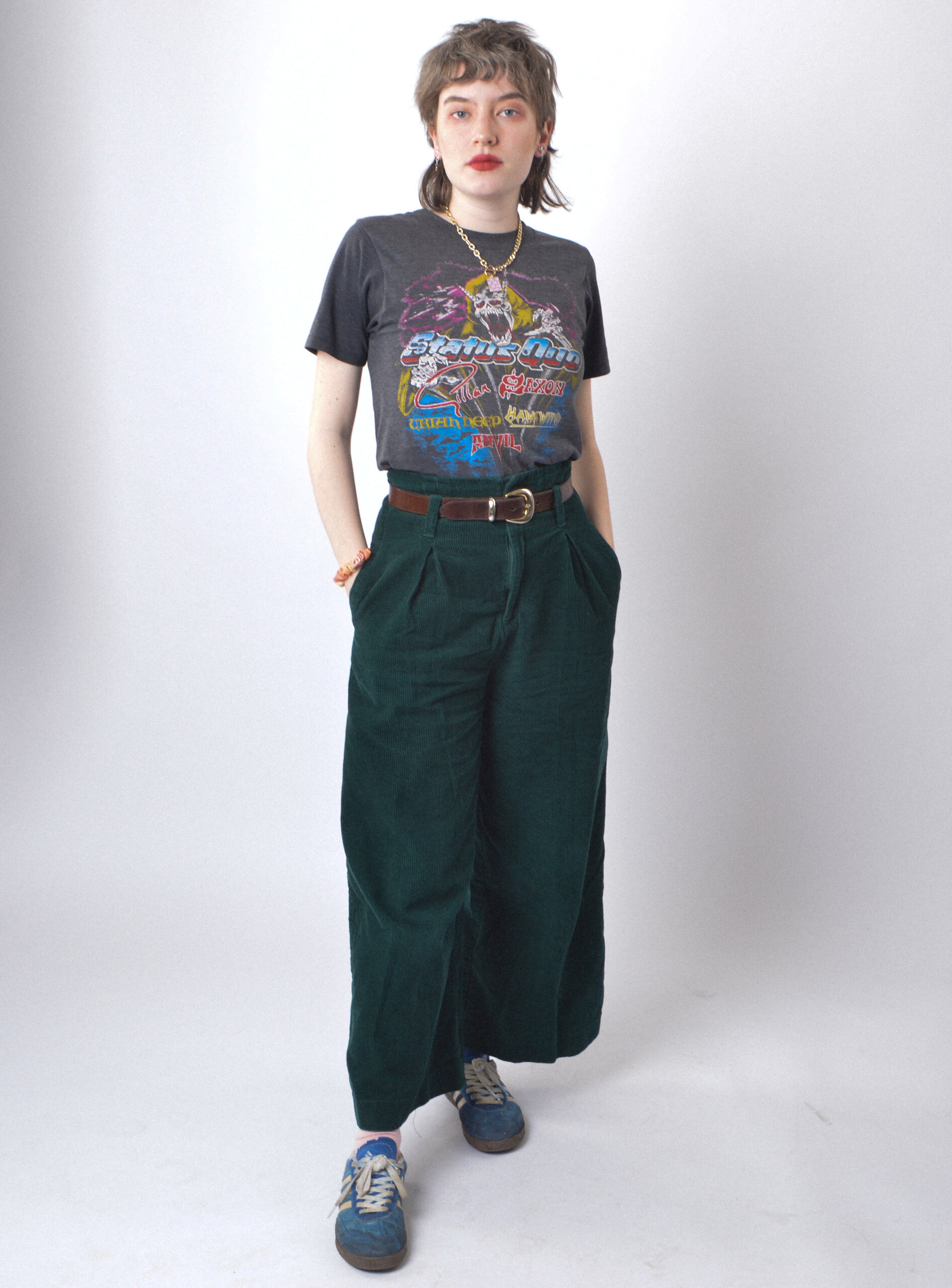 The look explained
I can't lie, I threw this all on as I was running late & I look great (in my humble opinion). You just can't go wrong with a classic T-shirt-trouser combo. When you've got an 8AM wake up, the last thing you want to do is force yourself into uncomfortable clothes, so an outfit like this does bits for your whole day while making you look cool and trendy.
I always throw on a bit of jewellery and makeup to give the impression I'm making an effort, tricks everyone into believing I'm happy to be out my flat.
My favourite places to shop
Find cool shirts at Vintage Band Tees.
For similar trousers & shoes shop Pop Boutique.
I love finding all sort of bargains (especially jewellery) at T.K.Maxx.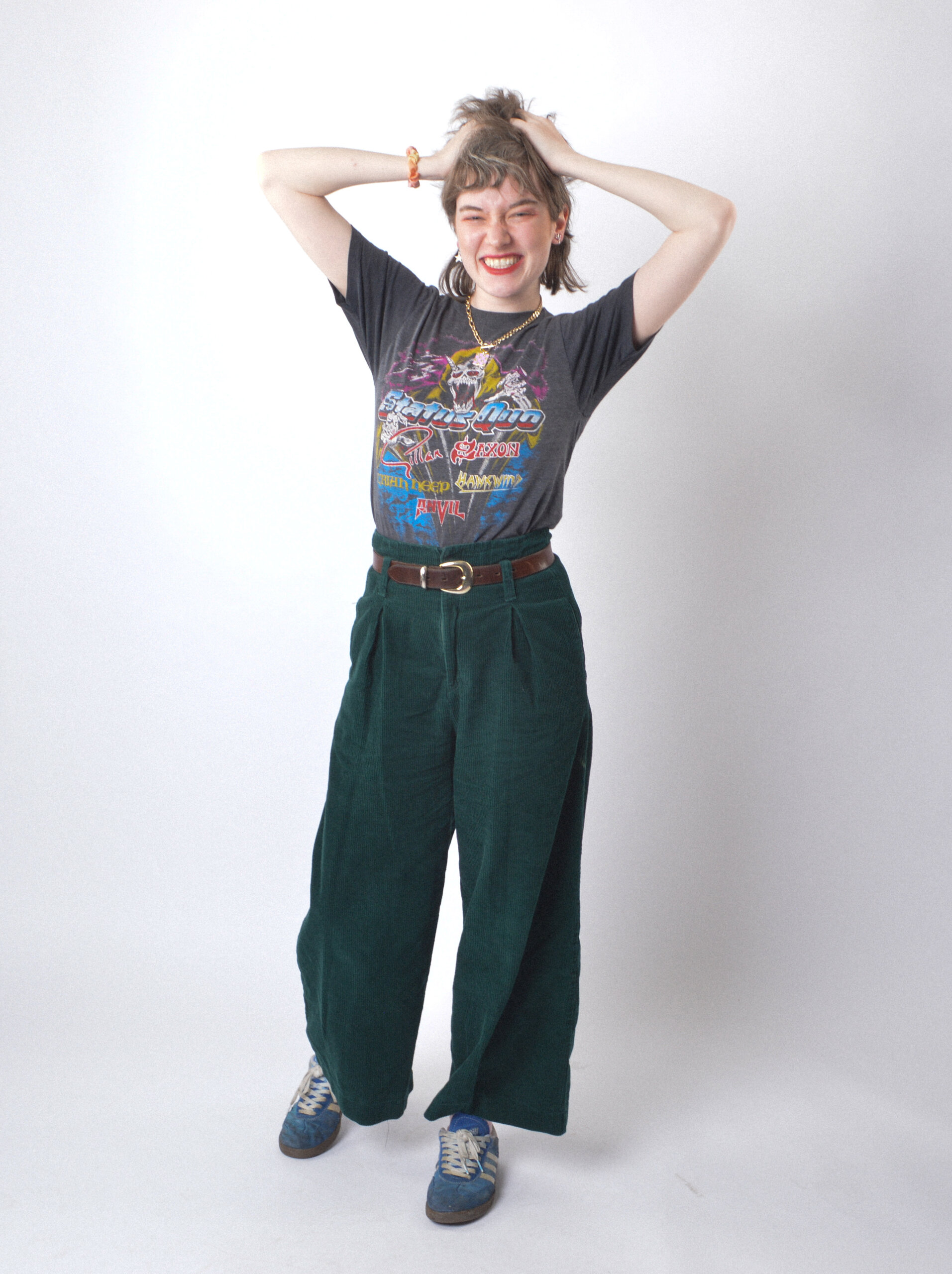 I love vintage fashion, I love thrifting, and I love charity shops for a bargain. All clothing featured is some form of second hand (except for my socks because I'm not feral).
Tips for those wanting to explore vintage fashion:
Just do it. Buy the shirt. Buy the ugly dress. Find what you enjoy & enjoy it. Life is too short for boring clothes.
Follow social accounts which make you inspired; accounts which you can afford & accounts which are out of your budget – dreaming is free after all.
You will already be surprised by what you already own – remember to occasionally have a proper root through your wardrobe, your draws and your jewellery box to find those long lost hidden gems.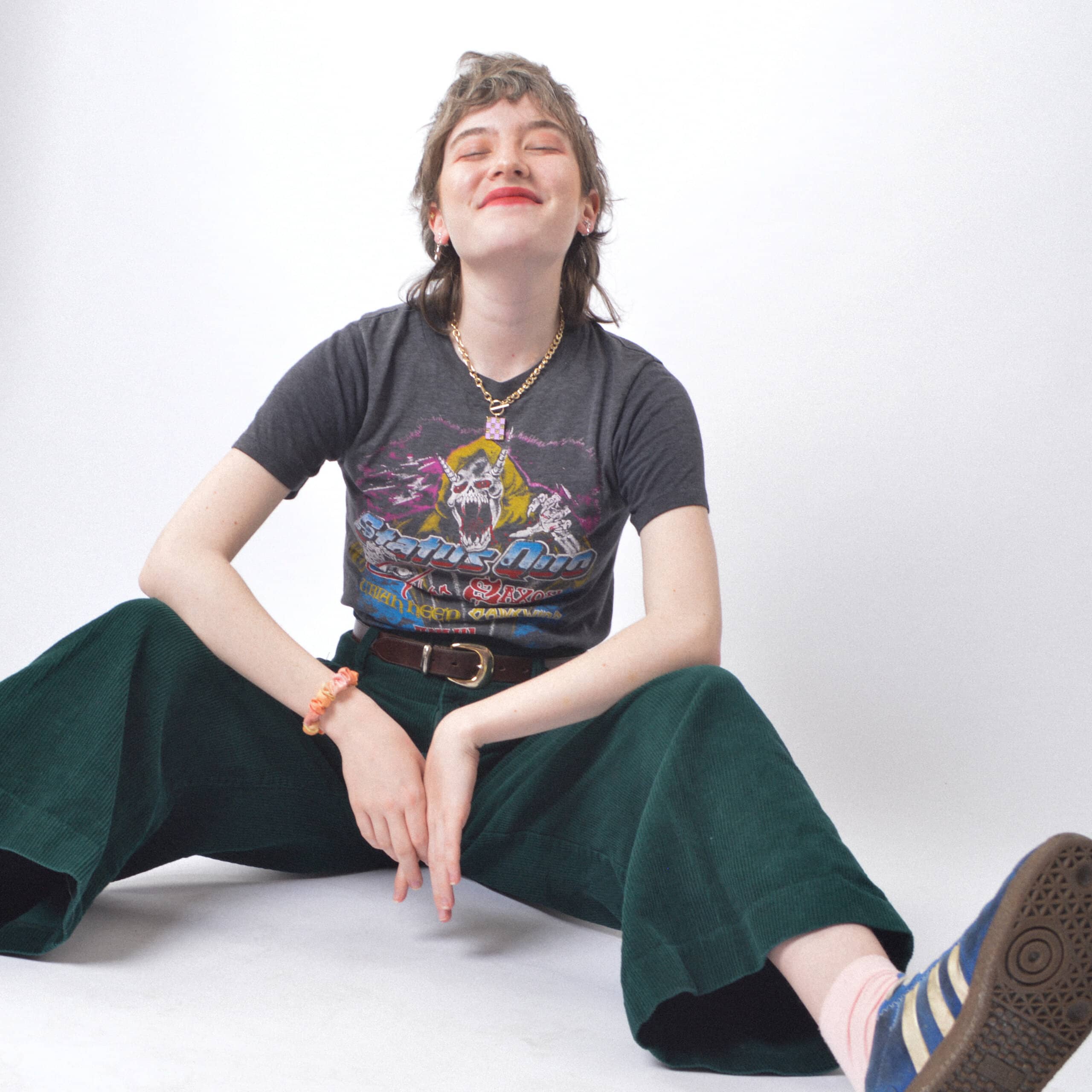 Outfit Inspo
Check out my socials for more insight into my style:
Instagram @_tornaydo_
TikTok @_tornaydo_
If you want further inspiration on thrifted style with a bit more quirk, I recommend checking out my bestie @ZiggyHarpr – they're iconic, unique & a bloody angel. They also have a cracking TikTok account which you cannot miss. Check them out!