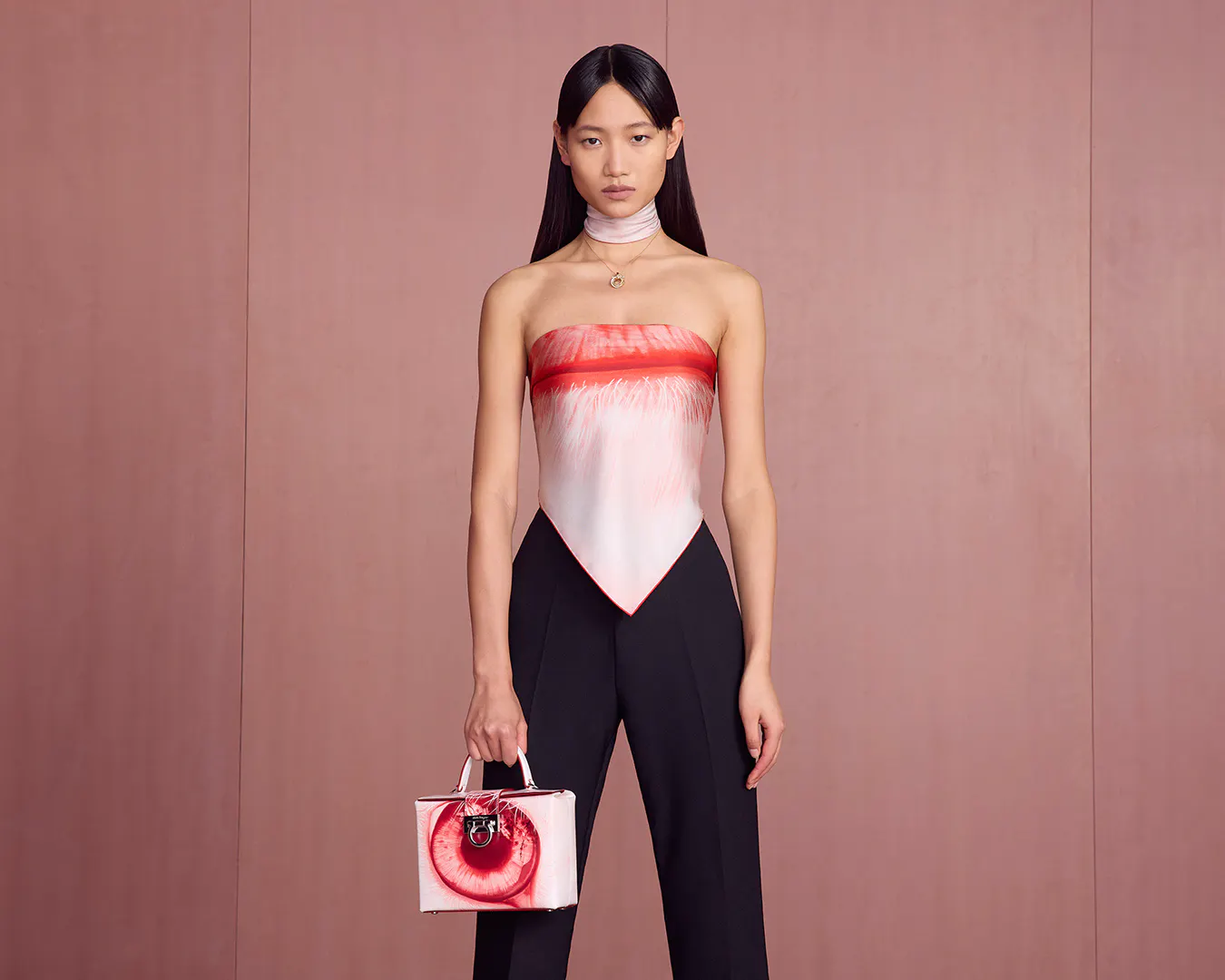 I'm a second-year fashion design and promotion student. In  contrast to the clothing I typically make, I would characterise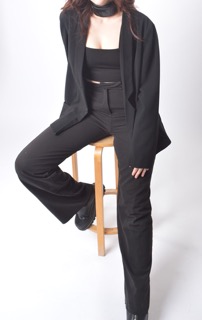 my style as minimalist and elegant. My main criteria for choosing an outfit are comfort and confidence.
This particular look was first influenced by a Ferragamo campaign honouring the Lunar New Year, which included a strapless silk top in pink and red and a silk scarf wrapped
around the neck. I gave the look my own spin with a black suit to give it a more masculine feel, making me feel more confident and empowered and paired it
with black chunky boots instead of heels for comfort. To give the outfit a minimalistic appearance, I kept the clothing entirely black and placed a satin black scarf around the neck.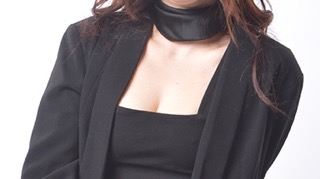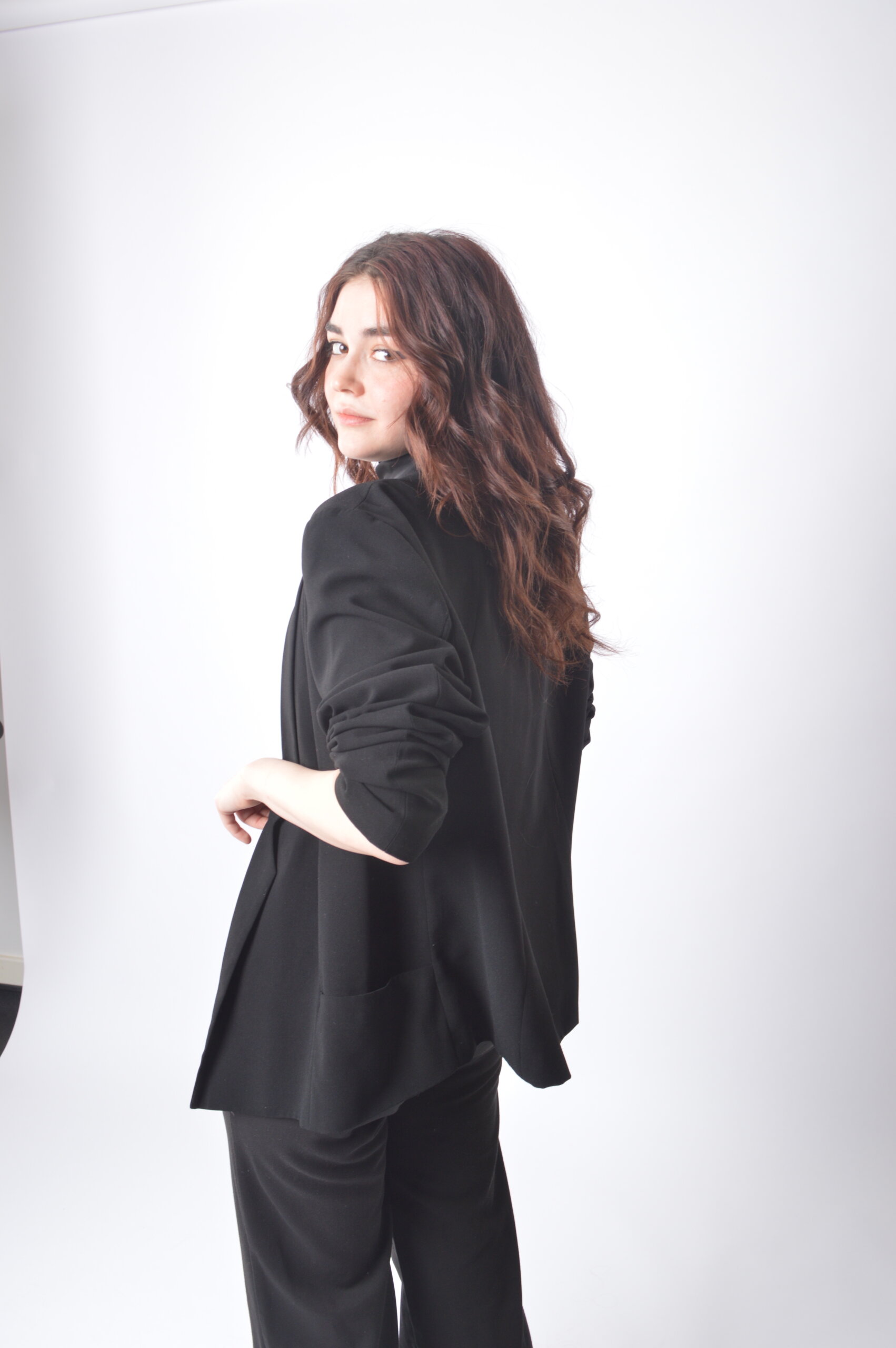 The garments used in the shoot are not available for purchase but here are some dupes to make a similar one: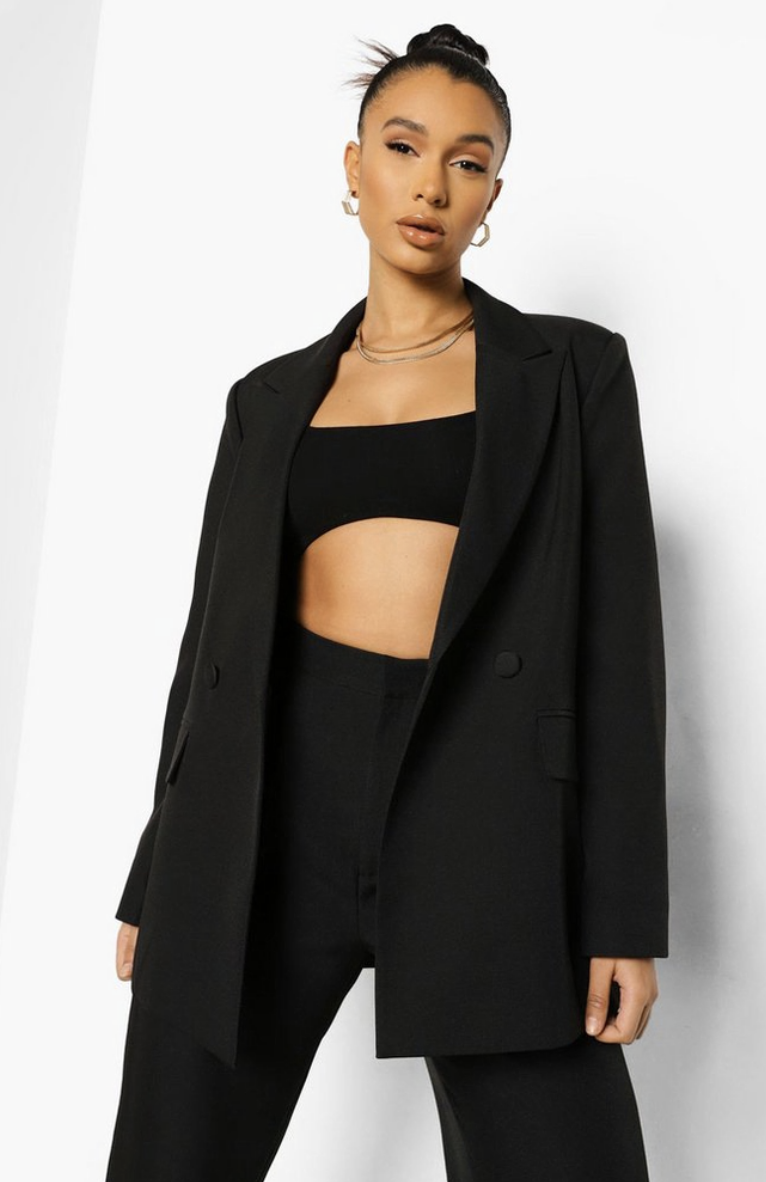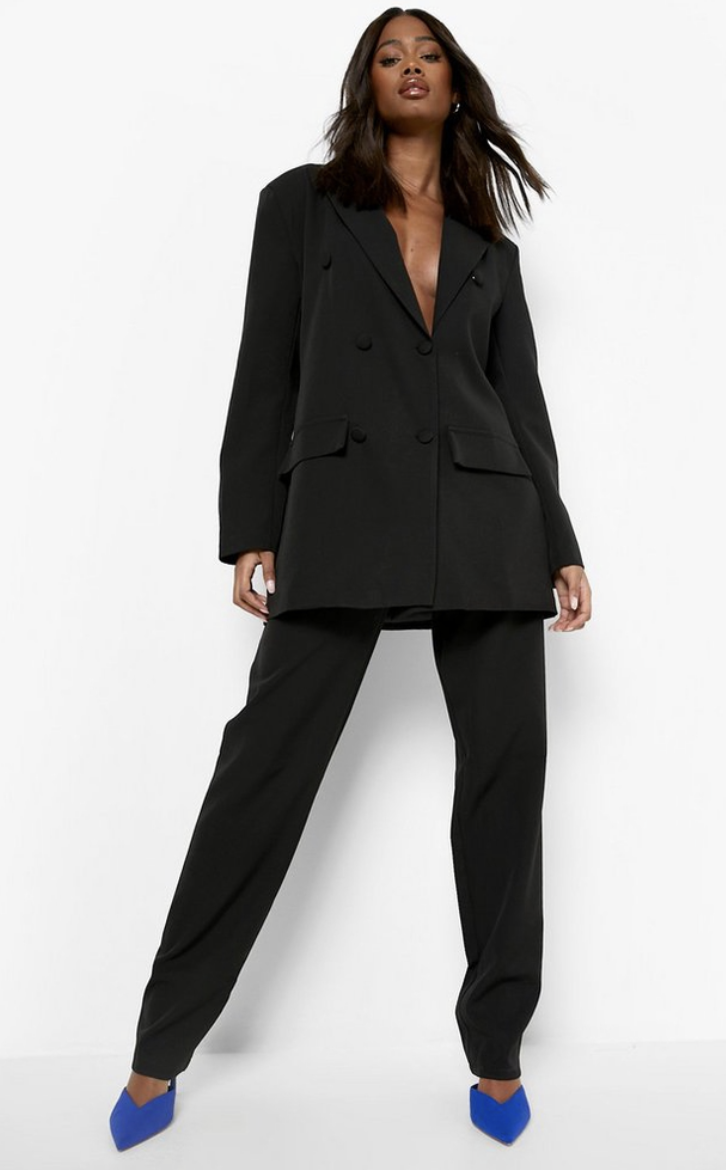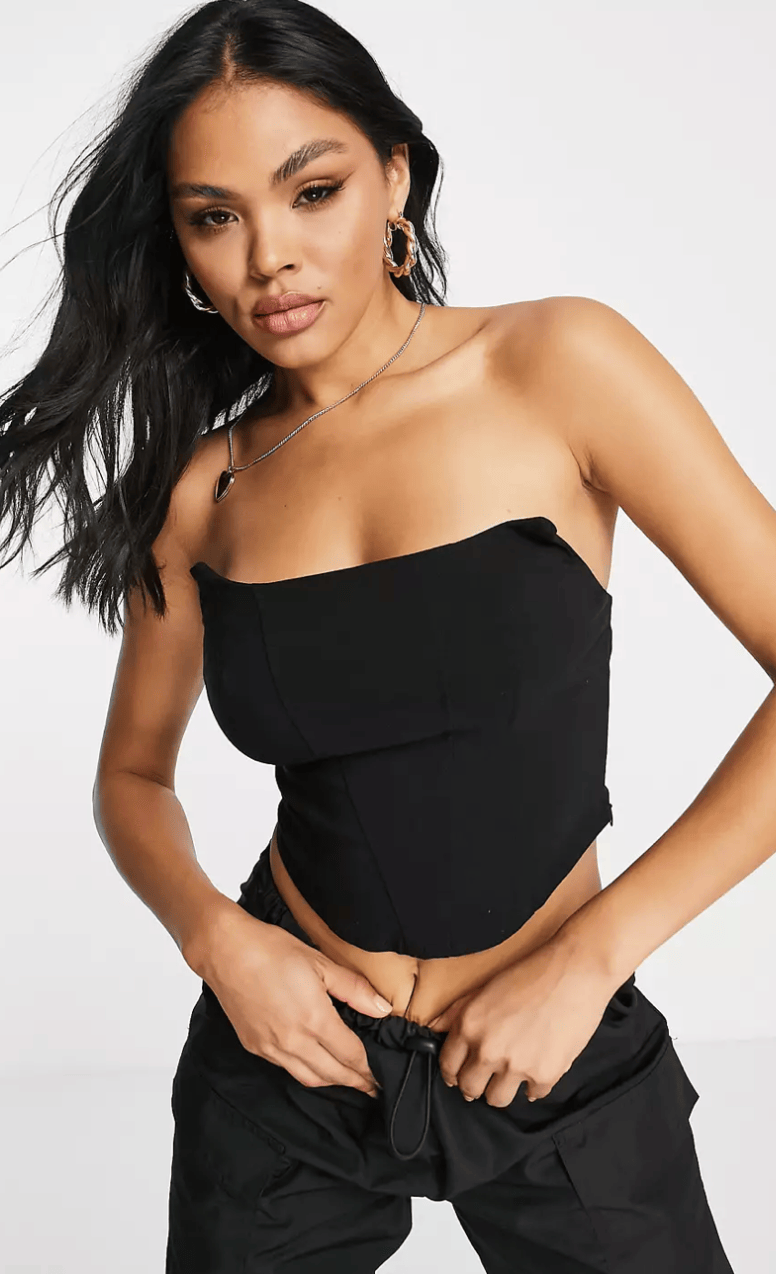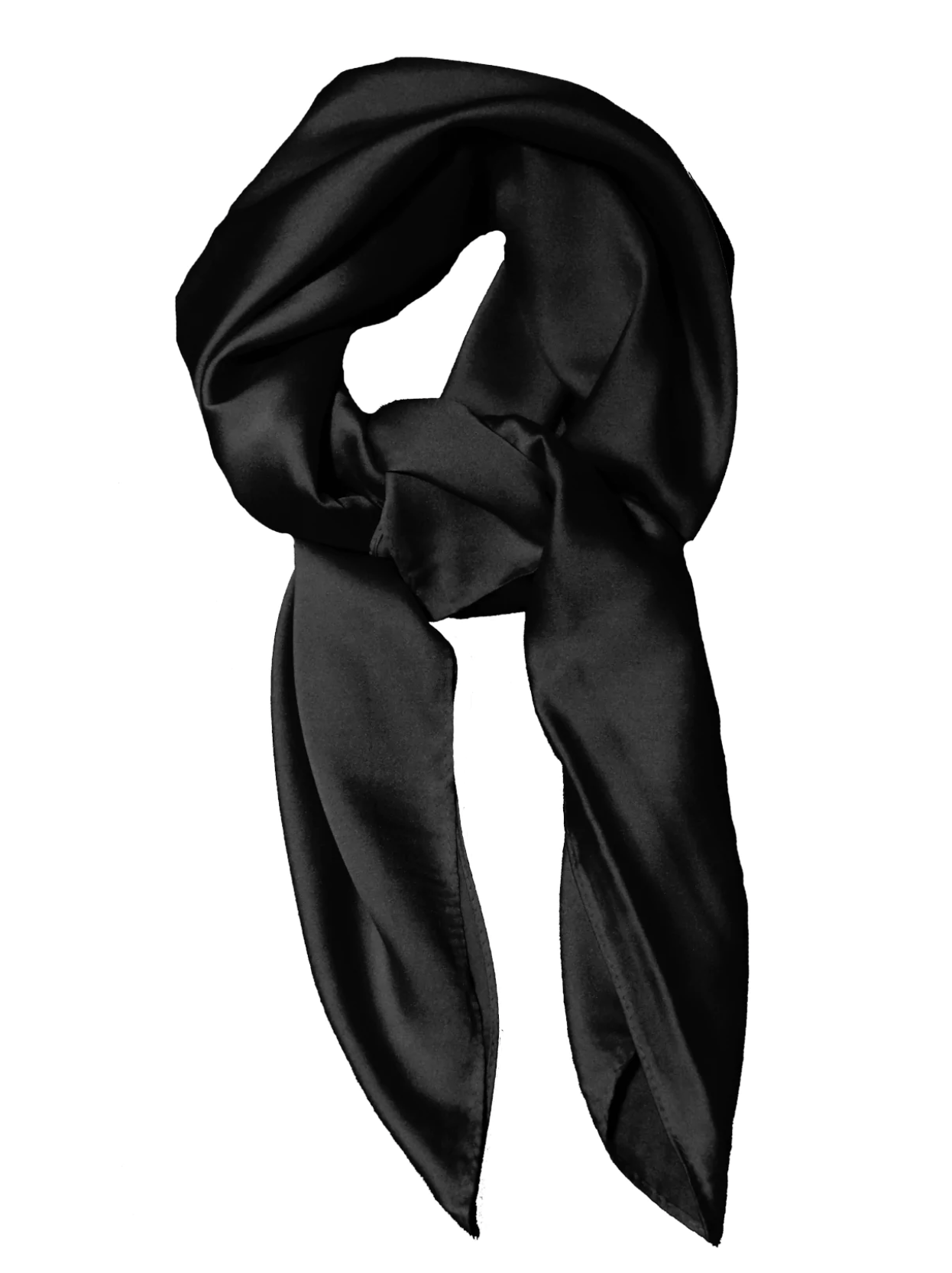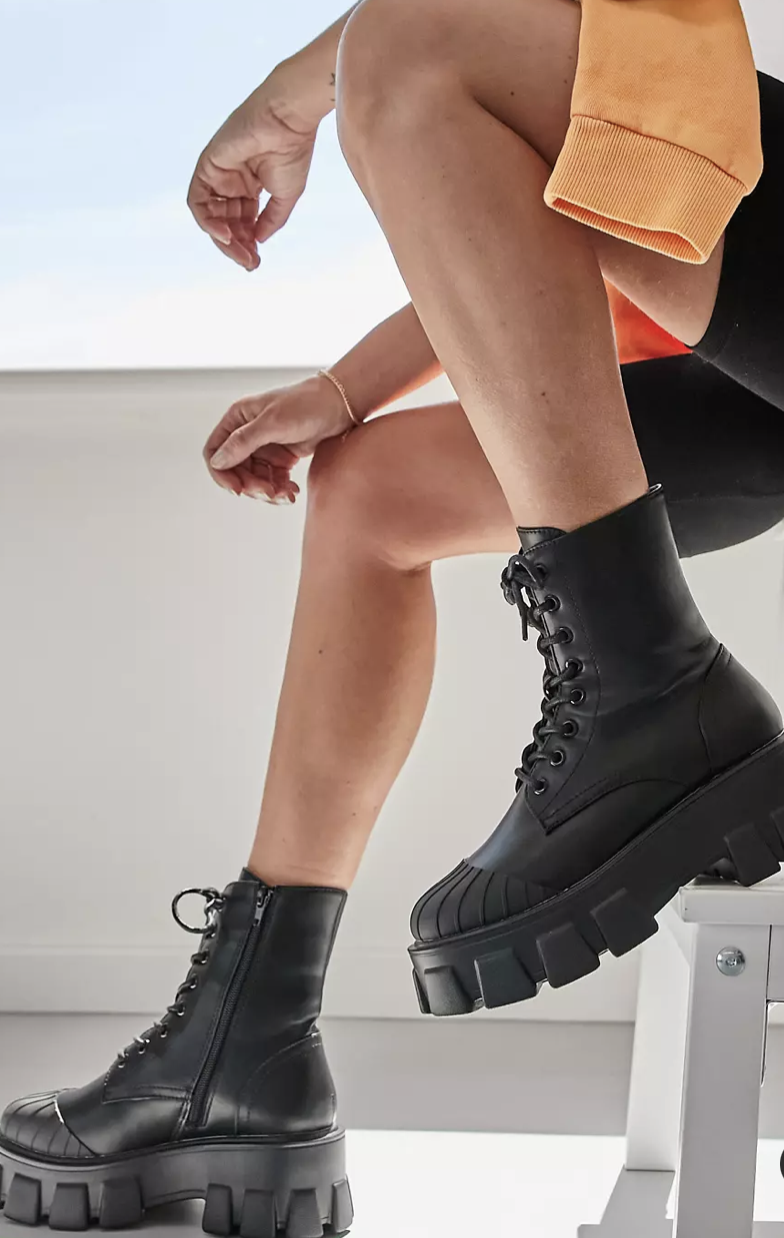 Black Blazer                   Trousers                            Top                                scarf                                Boots