Skincare Essentials
This first flat lay includes a range of skincare products laid on a high gloss grey surface with water marks. I shot this image on an iPhone using the portrait setting, I also had a small white light facing the products to make sure the splashes of water could be seen. I then took my shots into a photo editing app and added a filter which overall gives a unique pink aesthetic.
To buy the products used in this shoot please visit https://deciem.com/ and https://carbontheory.com/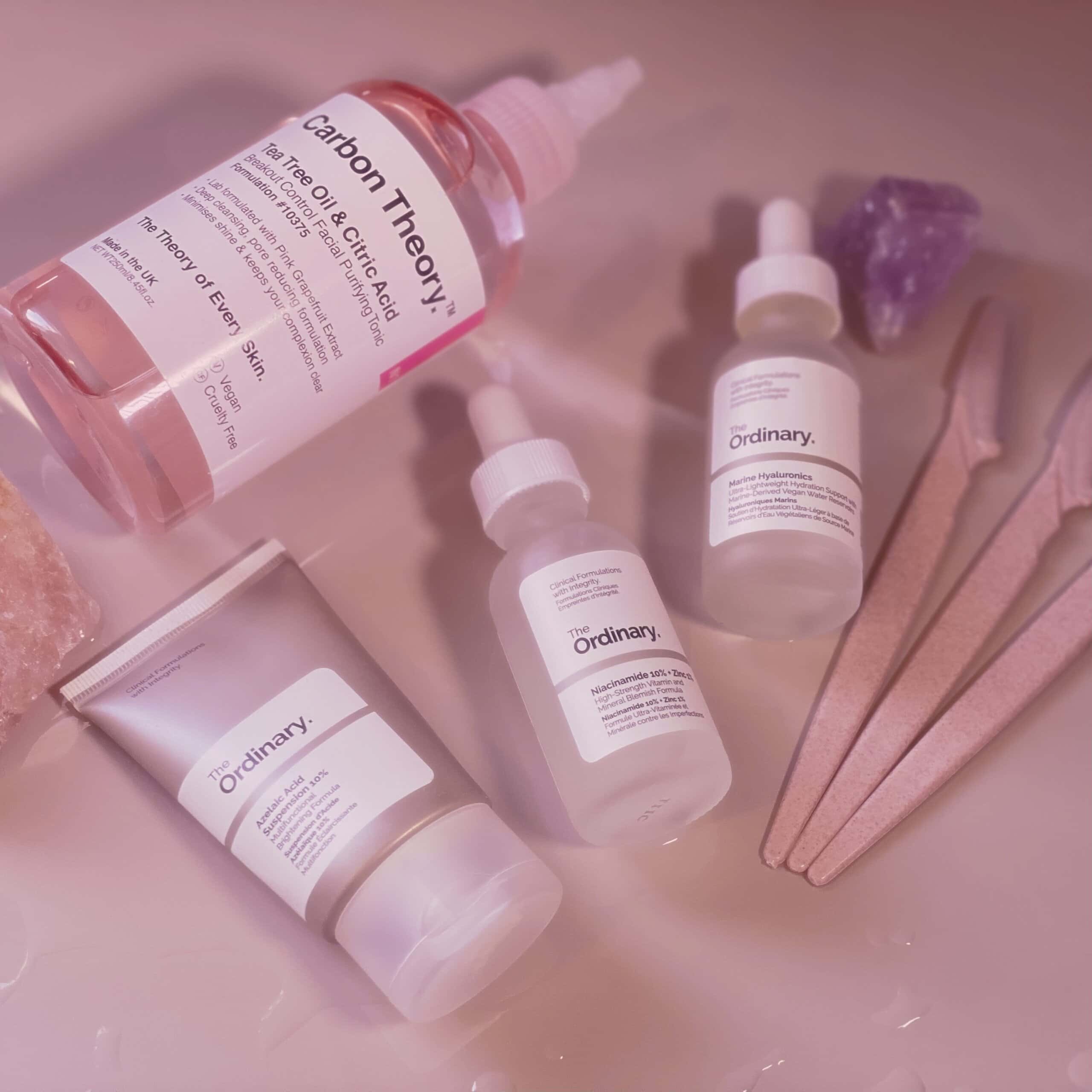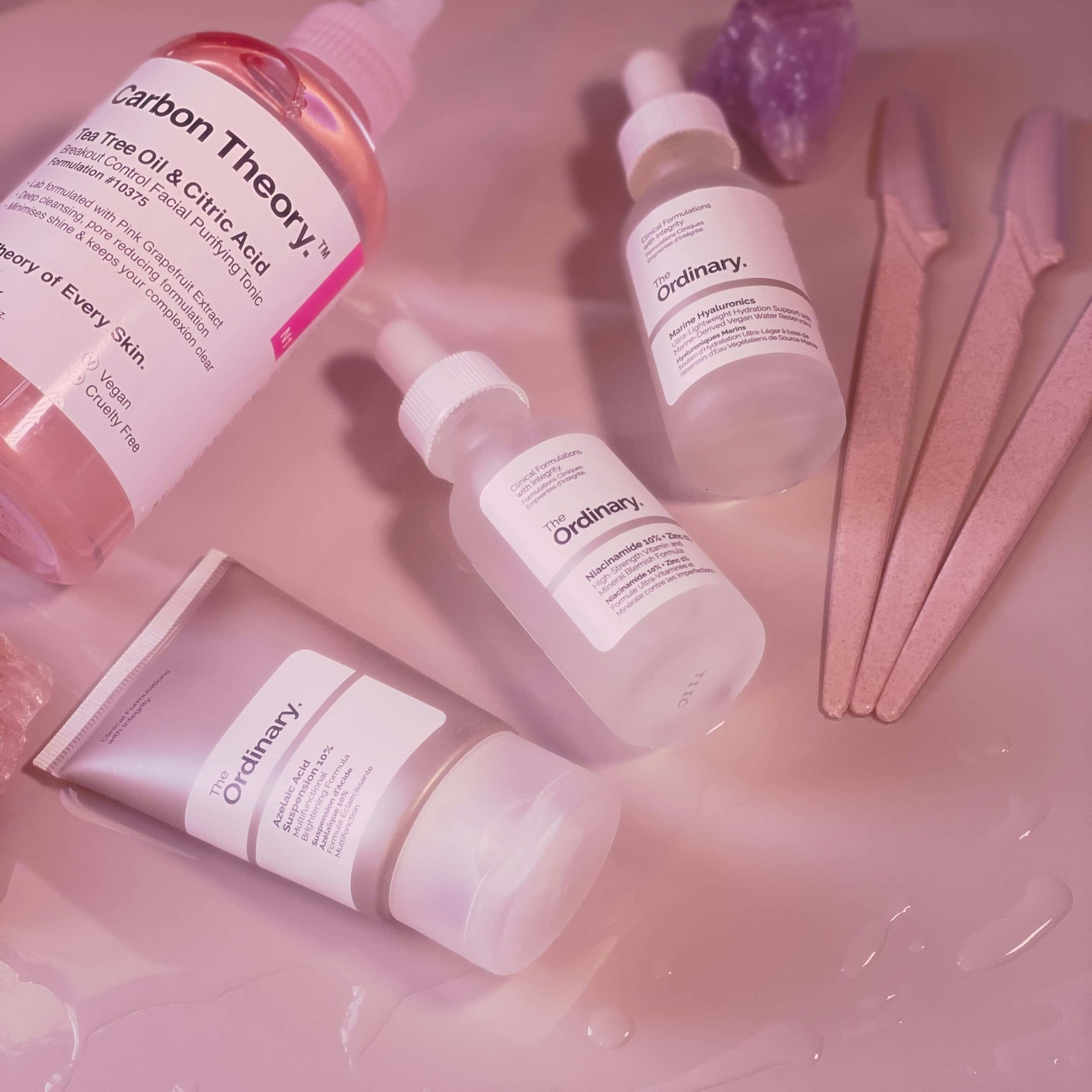 Spring/Summer Accessories
This second flat lay explores a range of accessories, from bags to glasses. I shot this image again just using my iPhone, and I decided to use the grass as a background which I think gives a great pop of colour. I did add a filter to these images which gives my flat lays a warm look.