Are you nervously prepping for your interview for a part-time job or anxiously waiting to hear back from a potential placement? Well, we have all been there and as most of us worry about stumbling on our words and making fools of ourselves, the one thing you can control is your outfit.
Fashion North has curated an interview-style guide on the best modern but smart outfits to radiant confidence and an exclusive interview with Darren Tate, founder of  Suitability on why being confident shouldn't come at a cost. 
Darren Tate, founder of Suitability, started his business two years ago with the aim of offering free interview clothing for anyone across the North East.  The clothing used is donated from people and businesses including over £20,000 worth of goods from Next. Darren has built a completely sustainable business that has over 1,000 clothing items in circulation, including suits and other items.
Suitability wants to "support gentlemen into looking and feeling good."
Through Suitability, Darren hopes to end the stigma around asking for help and wants his service to help people progress in life through entering employment, " We give them the tools they need to be confident in their interview, offering this service to anybody."
"Suitability's brand aim is not about putting a monetary value on something but about dressing men with confidence.
"You should never be judged on what you wear, looking good and feeling confident shouldn't come at a cost."
View this post on Instagram
Darren shared his top tips for dressing for an interview: "You want to be memorable and have the time to shine. If you have the ability to look and feel confident it does go quite a long way."
Mr. Tate hopes that by offering free clothing to those in need it can reduce the stress of preparing for an interview.
"For me, it's unfunded and I have the ability to dress people who have been homeless, someone going to a wedding or a suit for a funeral, it has opened many doors and I have been able to support more people.
After the successful early years of the brand, through virtual appointments with clients, Darren is looking into opening a store where customers can get one-to-one advice in-person including interview preparation as well as being able to collect clothing.
The brand is built solely on clothing donation, he said. "We have been able to look at upcycling clothing, I am very keen on the sustainable side of clothing and for those people who are donating clothes they want them to go to someone else.
"If you go into a room wearing something for you that is your personality then people will warm to you, people will come over. If you've got a bit of anxiety and are dressed in all black you just filter into the background. You have to have something that showcases your personality," Darren said.
When dressing for an interview it is all about choosing an outfit that makes you feel comfortable, whether opting for a neutral look or adding a pop of colour, you can express your sense of style and personality through what you're wearing.
Take inspiration from the 90s rom-com Clueless with his Cher-inspired co-ord set from River Island, the pink set can be styled together with a black turtle neck jumper and black accessories for the perfect work-chic look.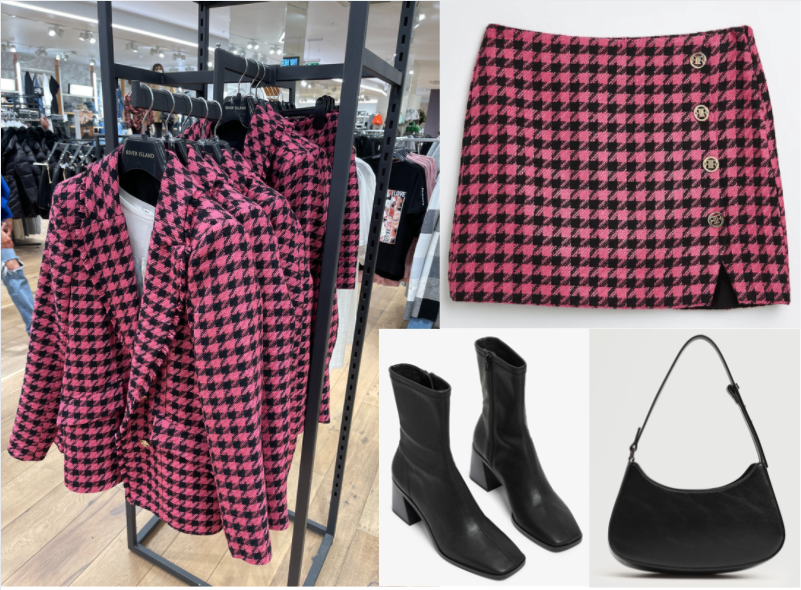 Shop the look:
Jacket from River Island (£75)
Shoulder bag from Mango (£19.99)
Playing it safe with a neutral outfit for your interview doesn't have to be boring, incorporate these fitted beige trousers from Zara with a chunky knit jumper for a casual work look and accessories with a nude bag with a chunky chain and some on-trend nude loafers.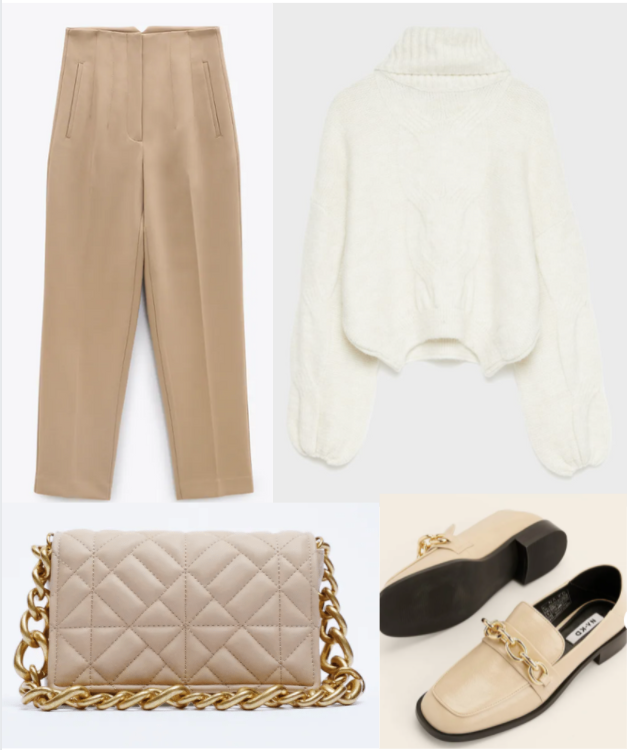 Jumper from Stradivarius (£22.99)
Loafers from NA-KD Fashion (£42.95)