When I look in the mirror and focus on my style I see a reflection of everything I'm inspired by and currently interested in displayed through what I've chosen to wear. This can be inspired by a certain person's style I am intrigued by, the music I'm listening to or even something I've seen scrolling through TikTok from the likes of Madelaine White, Paige Secosky and Hope Marsh, among others. 
I choose the clothes I wear every day based on my current mood and I dress depending on where I'm going or a certain occasion.
For example, when I'm feeling happy I'll opt for an outfit that I feel is more daring and complements my mood. If I'm feeling not too confident I will choose to wear leggings, joggers and a plain top.
I'm often drawn to more minimalistic looks. I am inspired by social media like Instagram and Pinterest. I also feel that it complements my personality and how I want to express myself well.  I like simple clothing pieces like light-coloured Topshop jeans paired with more colourful tops and t-shirts often in pink shades.  
I enjoy enhancing outfits through accessories and layers of clothing. I then choose other garments like jewellery, a pair of shoes and bags to really pull together my look and embrace how I'm feeling each day. 
I've always been very drawn to jackets because of their versatility and how they have the ability to shape every look into something quite different. For example, wearing a racer jacket with a plain white top or even pairing it with a pink leather jacket. These are a staple in my wardrobe and possibly my favourite part of choosing my clothes so I can style something rather plain into quite a unique outfit.
Like most people I love dressing up for occasions like parties, weddings, going out to themed events and holidays such as Halloween when I can dress in ways I wouldn't usually. I am really inspired by the things around me, such as the time I paired a cargo mini skirt with a top gun bomber jacket and aviator sunglasses.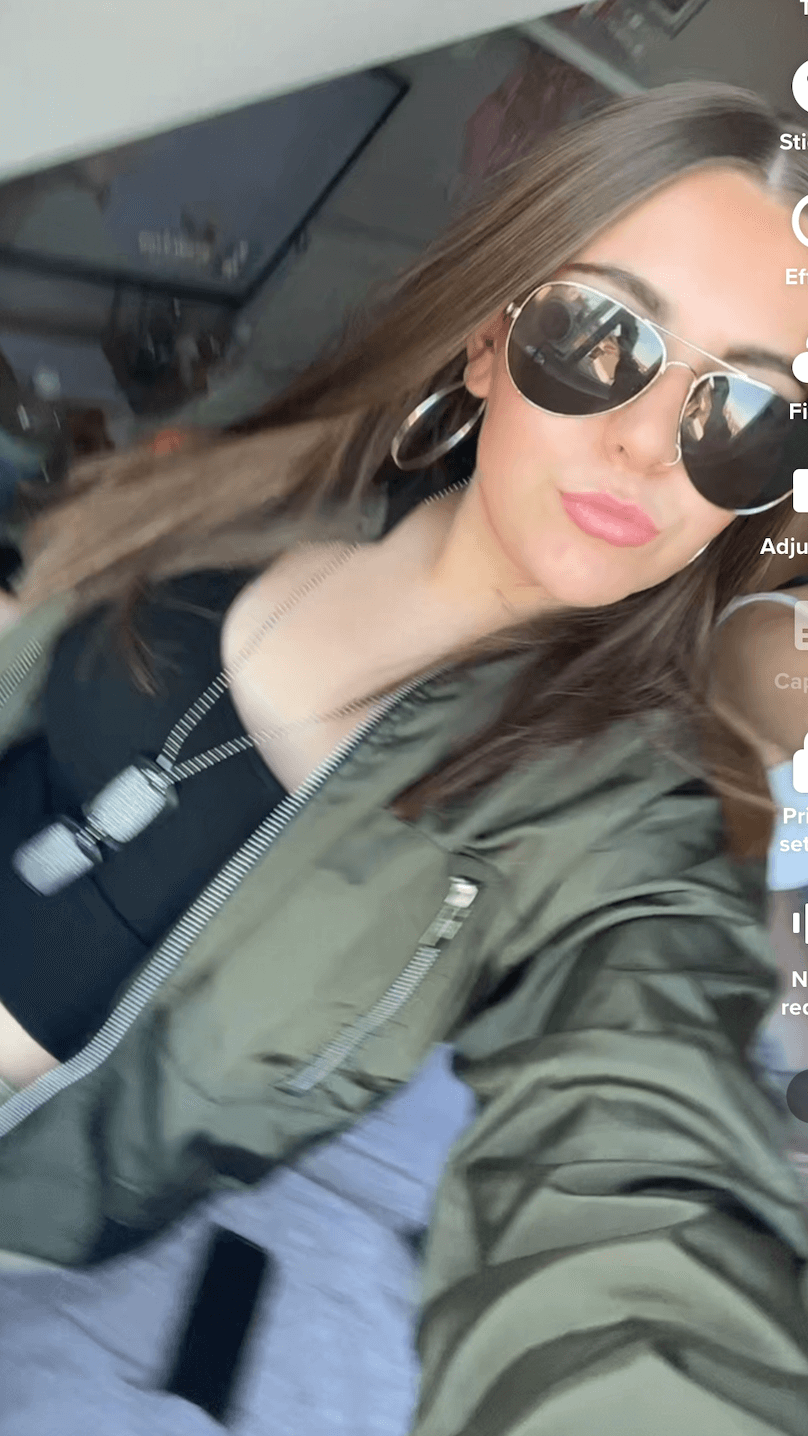 Personally, I would say it varies from day to day how confident I feel about the way I look as sometimes I can feel that I don't dress how I'd like due to the limitations of not having a varied enough wardrobe which I'm sure many other people also feel. This is sometimes due to the cost of clothing pieces and feeling uninspired. 
Sometimes I rather enjoy the challenge of being resourceful in trying to find an outfit I feel confident in with the clothes I can find in my wardrobe.
Overall I feel my style is quite varied and I like the way I'm able to express myself through my clothing.