From being a student studying building surveying at Northumbria University, to being signed with Tyne Tees Models – 22-year-old Joshua Glennon's lifestyle changed in a way that he never expected. In an exclusive interview with Fashion North, he tells us all about his unexpected journey and dealing with modelling and studying simultaneously.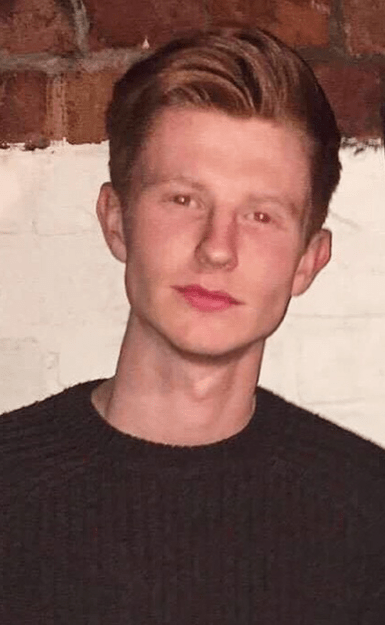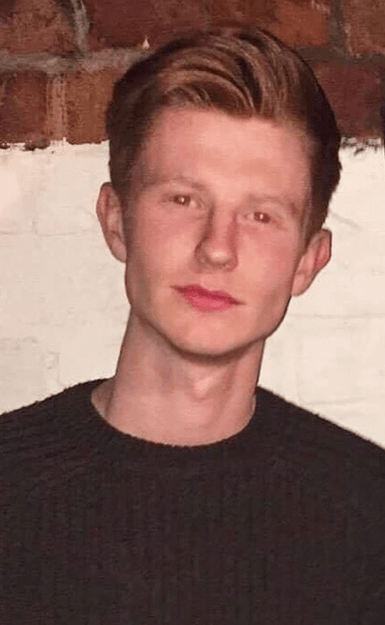 Originally from West Yorkshire, Josh moved to Coniston in the Lake District just before his sixth birthday. "That's pretty much all I know" he says when talking about growing up in the Lakes. "It was good living in Coniston because it was so open yet, everything we wanted to do was close to home. I used to meet my school friends and play football, cricket, tennis and play hide and seek and spend hours just exploring the wilderness. I didn't get a phone until the age of 12 and didn't really have games consoles until I was a teenager, so I actually really enjoyed my childhood."
When growing up, Josh had a dream that he shared with many young boys – to be a footballer, a career that is far from his recent work as a model. He explained that it's more than just a hobby: "I've played it all my life, and I may be 22 now but still dream of it." I asked him if he'd ever considered modelling when he was younger, he smirked and replied: "Honestly, if somebody had said 18 months ago that I'd be a model, I'd have laughed in their face.
View this post on Instagram
It was Joshua's friend that helped him get into the world of modelling just over a year ago in October 2017. "He showed Tyne Tees Models a picture of us together on a night out, and they said they liked what they saw and that I should get in touch. I did, and they asked me to send a range of up to date pictures. Interestingly I've always hated pictures of me so they were quite hard to find, I was having to crop pictures of myself from family photos and from nights out. I sent some, they asked me in for an interview and set me up with a test shoot to see how I looked professionally on camera."
While discussing how he ventured into his career, Josh hinted that one of the reasons he never considered modelling in the past was due to the feminine presumption around the occupation. He told me "I think there's a stigma around modelling and fashion, that it's a female dominated profession, but I learned very quickly that that's not the case and became comfortable very fast." When he started modelling, Josh felt nervous and his awkwardness showed on camera, but he was still lucky enough to be signed and get set-up with test photographers.
Josh is following in his mum and brothers footsteps when it comes to his degree, with them both studying building durveying before him, and it being the career that he would ultimately like to pursue. "Modelling is just apart-time job for me at the moment while I'm at university." Other than modelling, he seemingly still lives a normal life; he spends most of his time studying, plays football for his local team, goes to the gym and goes on nights out like most university students do. "When I'm home from uni and back in the Lakes I help my parents out in their two small businesses, as Coniston is a tourist village and through summer and in the holidays it can get very busy."
"I've made some great friends through modelling; there are models I've worked with and met through the agency, and photographers I've had shoots with who I still keep in contact with. I'm not a very serious person, and I think people see modelling pictures and expect that the photoshoot was quite formal, but really I have a laugh with the photographers, we take as many silly photos as serious, and I do try to get on with them all."
Josh has also signed with J'adore Models in Manchester in September 2018, and through them, he has gained the opportunity to work for The Hip Store, owned by JD Sports. Although he can find it weird seeing himself all over their website and social media feed, he also said that it is also one of the great parts of modelling. "When I was 15-years-old my favourite shop was JD Sports, so if I could tell my younger-self that soon I'd be modelling for them, he would probably laugh in my face."
Modelling is not always a breeze, and it isn't always the glamorous life many of us think it is. It involves long hours, and a lot of travelling. "The hours and travelling can be a challenge sometimes. I recently worked in Manchester and because I was travelling from Newcastle I had to be up at 4:30am, and then I didn't get back until almost 11pm. This was made harder by the fact I'm at university too. I was in university all day before and after the trip. The pay was good though, so I can't complain much."
View this post on Instagram
"If I could go back to my school days, I'd definitely work harder. I preferred to be more of a class clown and act like I didn't care in school. I didn't revise for a single GCSE or A Level, and got much lower grades than I know I'm capable of. This meant that I didn't get the grades required for my university degree and had to do a foundation year before starting as an undergraduate, which was effectively an extra year of fees for very little gain when I knew I was capable of doing the degree without it. So I would definitely try harder. I'd also tell my younger self to jump into things more. I was a very reserved and timid 15-year-old. I didn't go to parties or do anything that challenged me because at the time I didn't think I'd enjoy it. Now I know you regret the things you didn't do more than the things you did, so I'd definitely approach things with this look on life instead of the one I had back then."
Joshua's plan for the future might be to follow in his families footsteps, but there is nothing to say that we won't see more of his modelling in the future.
You can follow Josh on Instagram here.