Trick or treat?! Halloween is arguably one of the best holidays to celebrate with friends and family. It is the one night a year when you can be as creative and as completely over-the-top as you want.
Research from the leading savings site VoucherCodes, discovered that Donald Trump is set to be Newcastle's most popular costume with 19 per cent of residents intending to dress up as the US president. The second most popular choice with 18 per cent is Pennywise.
However, new figures seem to confirm the shift in preference from full costumes to more casual and easy-to-wear Halloween-themed pieces.
Being an online business, boohooMAN, the menswear arm of UK-based global online fashion retailer, boohoo.com, always make sure they're abreast of the latest fashion trends emerging from social media and the web sphere in general.
Marco Ferrai, SEO & Content Marketing Executive at boohooMAN, said: "Google searches play a major role in our product strategy, as they help us understand what kind of styles/trends our audience actually look for and, above all, when (seasonality)."
In this way, they're able to quickly provide customers with what they look for at the right time.
"Looking at trends for Halloween 2018, here at boohooMAN we found out that interestingly Google searches for terms like "Halloween costume" and "Halloween fancy dress" started to decrease after 2015, while searches for terms such as "Halloween jumper/t-shirt/hoodie/shirt" almost doubled in the last 4 years." said Marco Ferrai.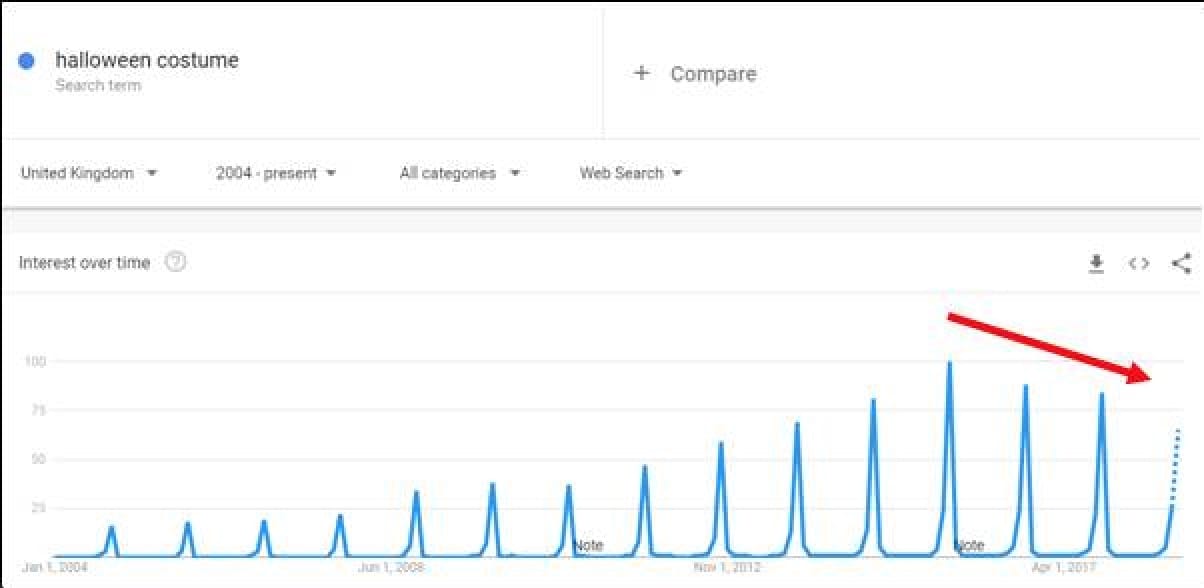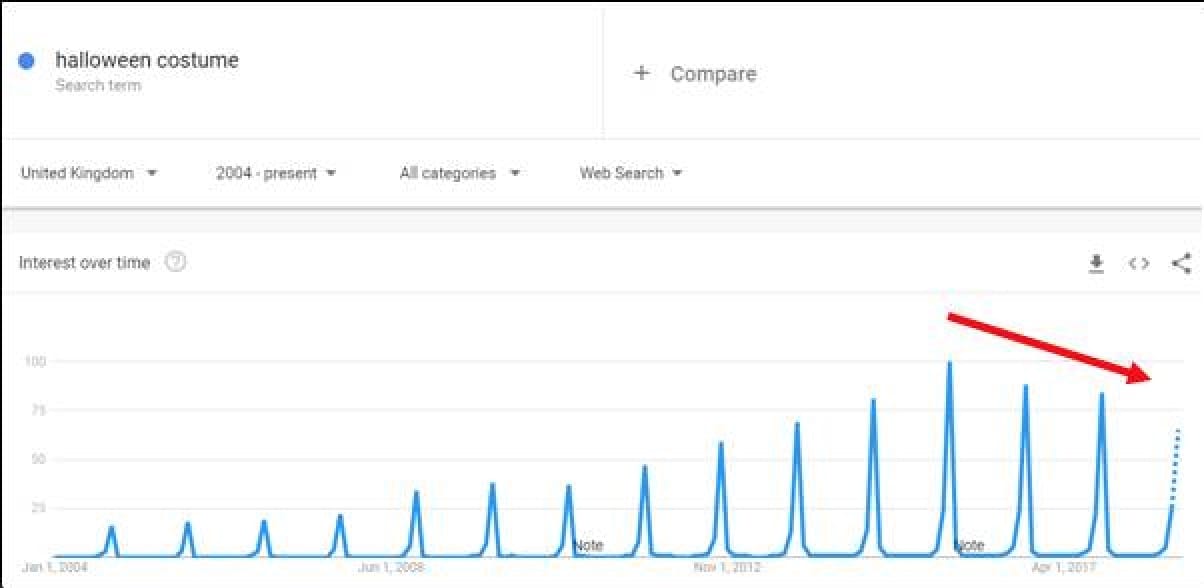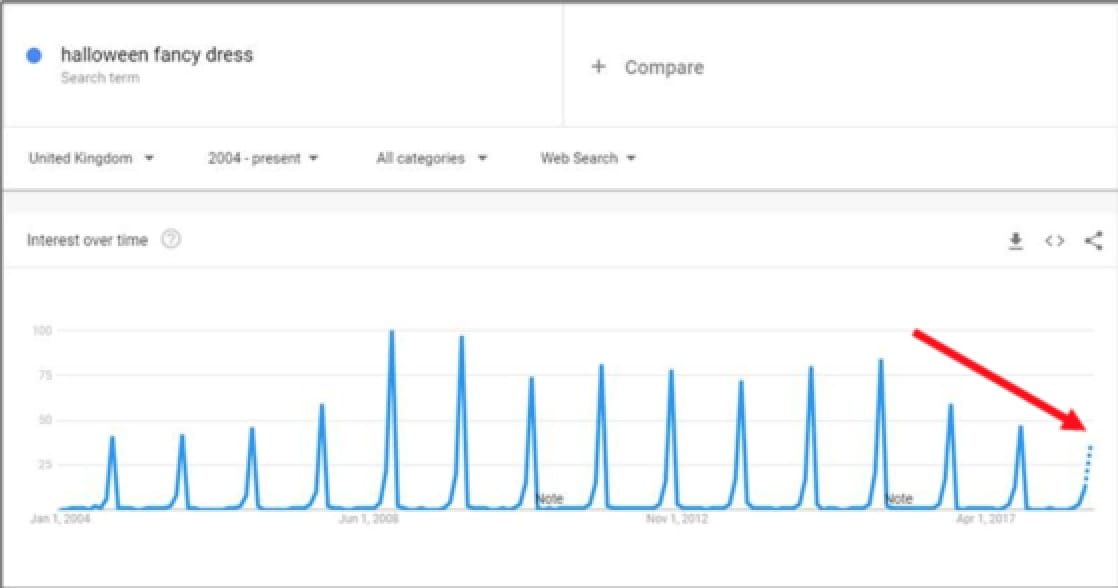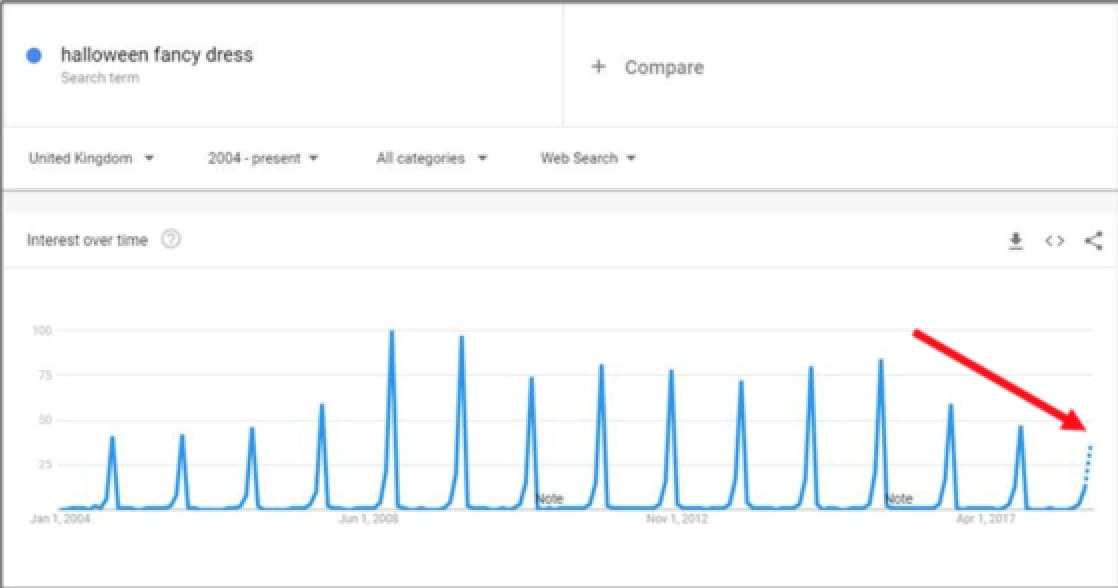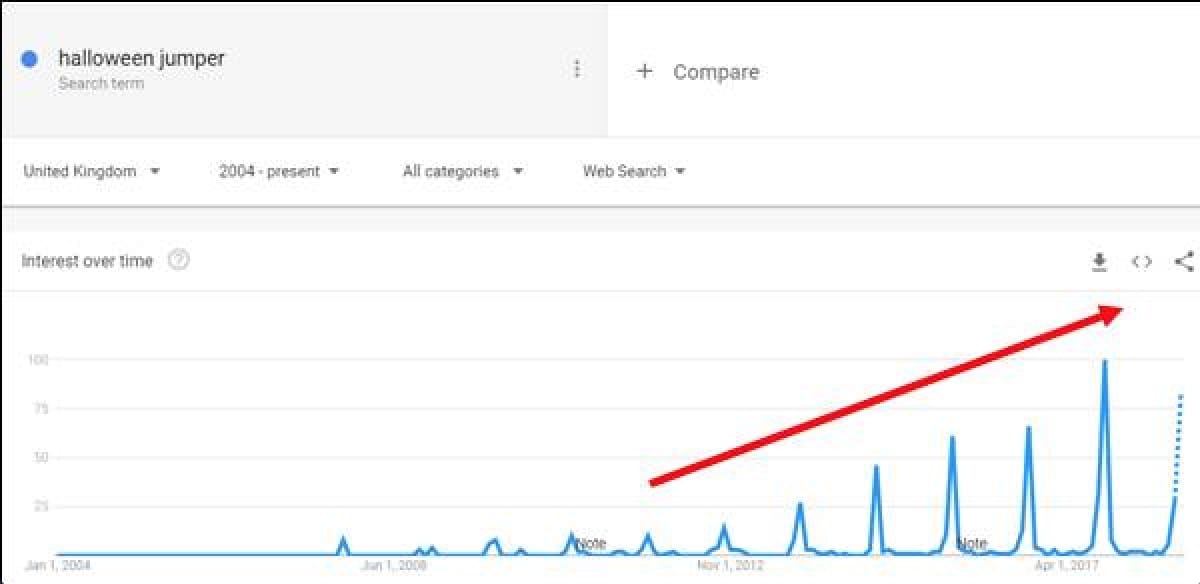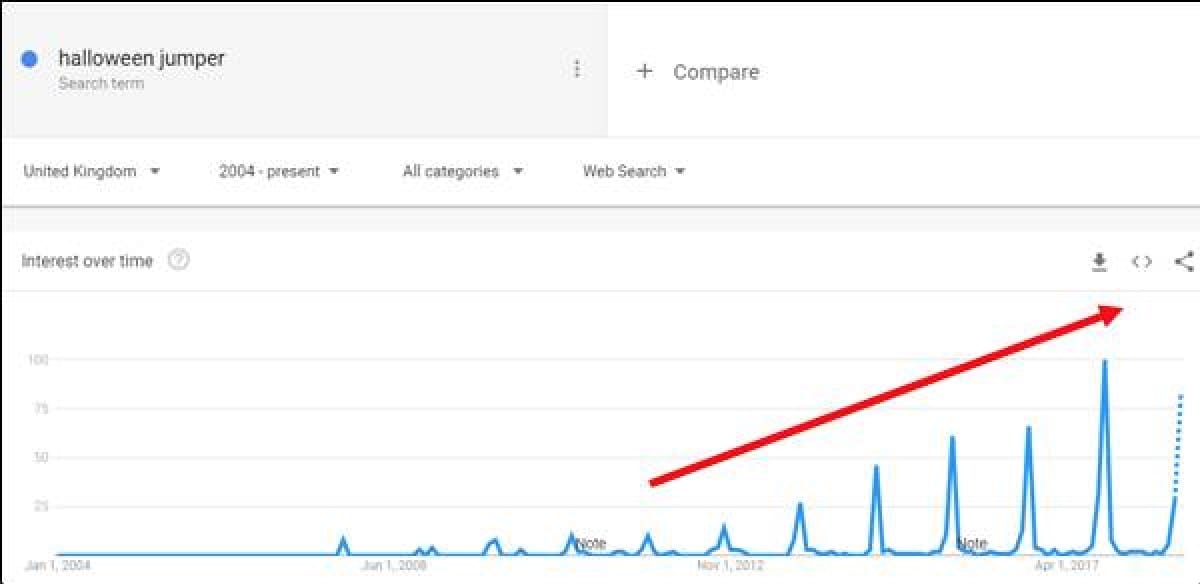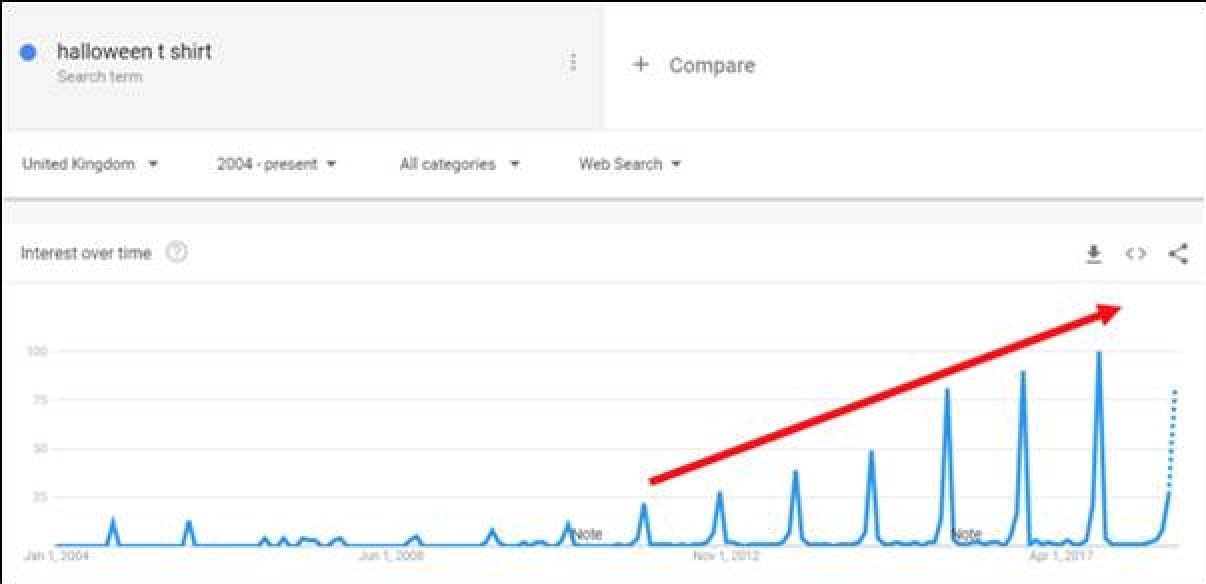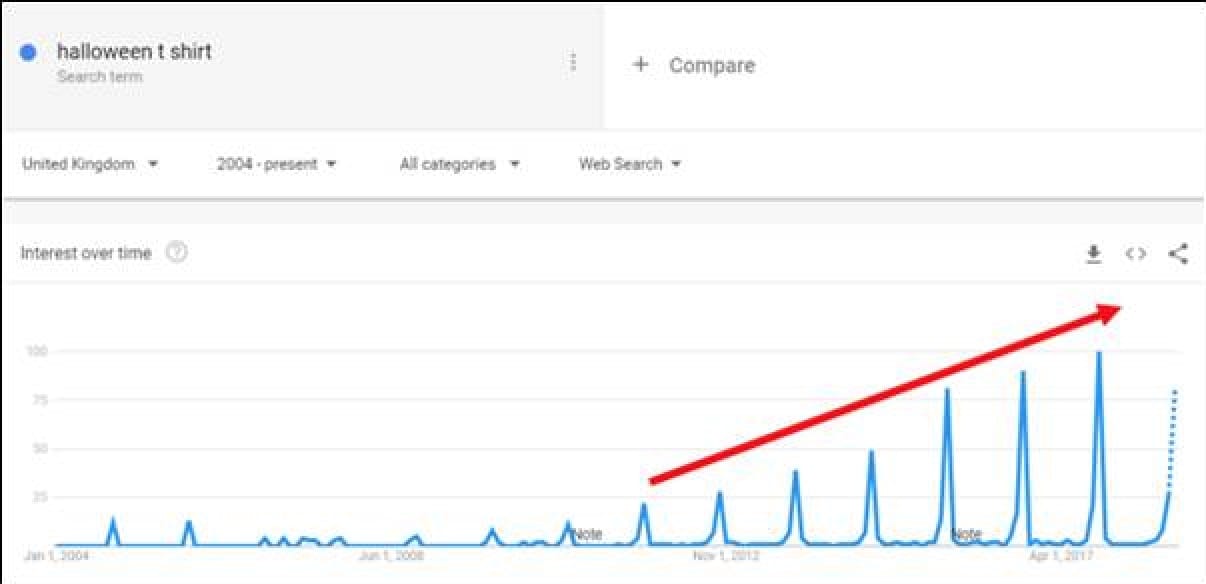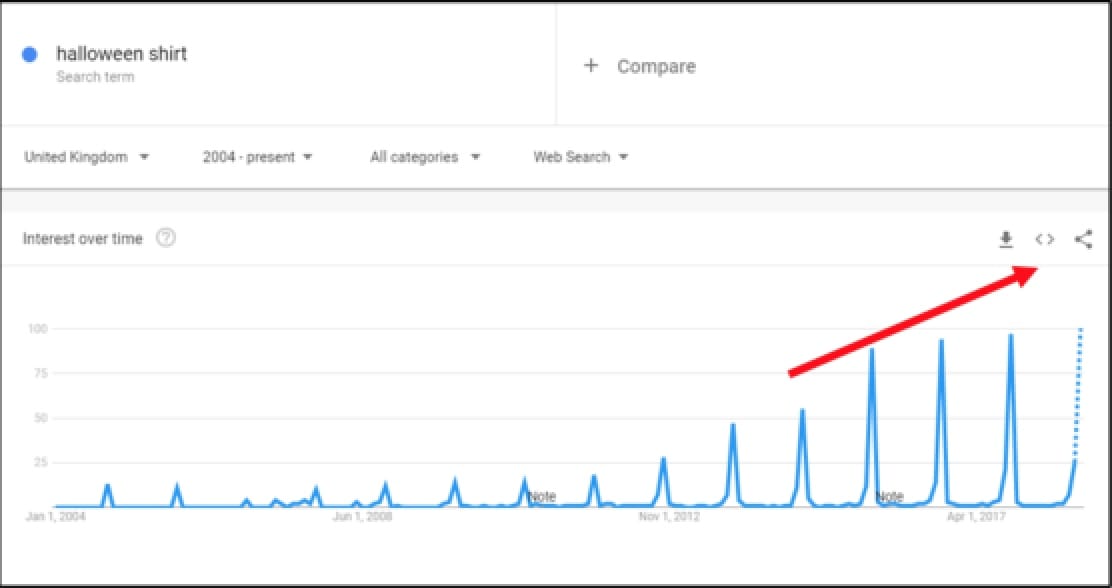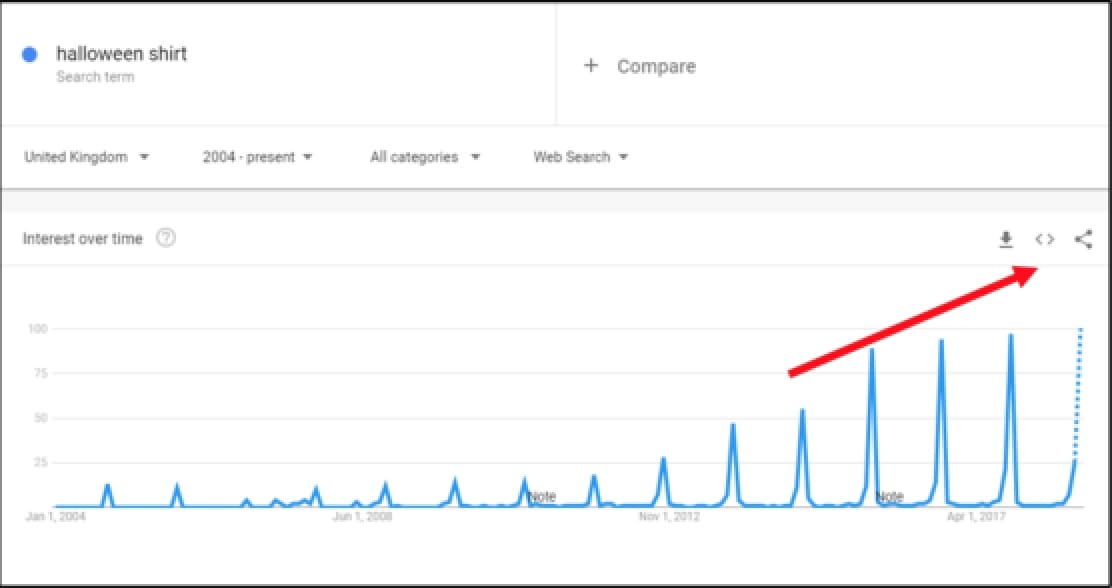 Analysing sessions from boohooMAN.com, the company noticed online traffic to Halloween-themed clothing items and list pages increased year-on-year, with the most purchased items being Halloween onesies, followed by t-shirts, hoodies, and jumpers.
According to a study from marketing agency Mintel, £420million will be spent in 2018 in the UK for Halloween-related purchases, up by 5 per cent from £400million in 2017. Young Millennials are the ones most set on celebrating, 77 per cent of whom splashed out on the Halloween extravaganza in 2017.
"Clothing" was the product category with the highest spending in 2017 according to data from statistics portal Statista.com, with the regions most likely to take part in creepy inspired celebrations being the North East/North West and East Midlands.
Chana Baram, Retail Analyst at Mintel, said: "We are also seeing more evidence of retailers promoting some everyday products as being appropriate for Halloween. Fashion and beauty retailers are doing this by putting outfits together that can double up as a costume idea, or makeup that is perfect for creating a Halloween look."
Halloween collections from online retailers boohooMAN.com and boohoo.com incorporate reusable trends for those who "seek to look more gothic". Boohoo's "devilishly stylish" outfit ideas include lace dresses, skeleton print, velvet, glitter and spooky accessories while boohooMAN's include "terrifying tees, petrifying pyjamas & hell-raising hoodies".
Check out boohooMAN's best-sellers below: