I've always seen hand me downs as something someone doesn't want or doesn't use, meaning there's obviously a reason they are handing it down so why would I want it? However, I always get excited if my mam gives me something as her taste is impeccable, but there's one item I've always wanted from her which she will never fully give up. Her Burberry scarf. An icon piece, and beautiful with the traditional Burberry print. She will take that to the grave.
As long as I can remember the Burberry scarf has always been part of my life. It was the first designer brand I was introduced to, so this scarf is important. It is significant to my mam as it was bought for her 30th birthday, just after I was born, and she said her 30th birthday was her worst knowing she was officially out of her twenties and adulthood had started. Although she didn't want to see anyone, she got the courage to get out of bed and socialise; she was glad she did because her sisters put their money together and surprised her with the glorious Burberry scarf which she said made it all worth it. So, this scarf is just as old as me but has never lost its value.
The Burberry scarf originated in 1970 and has since grown to be a staple piece and has always been authentic. Burberry weren't always such a well-respected brand though as in 2002 Daniella Westbrook a soap actress was seen head to toe wearing it with a matching baby outfit which people thought to be cheap but with my mam being a massive soap fan this never bothered her, and she embraced it. Then football fans adopted the check as their uniforms to games which did damage the brands name with how dangerous hooligans were. However, my mam knew this wouldn't last and kept her Burberry scarf as she has always known Burberry is iconic.
Now a scarf may be seen as just a piece just for the winter, but we live in the UK and my dad will go for a walk even if its zero degrees outside. Meaning this scarf was always out, and I've always just been mesmerised by the design but it's a scarf, right? Not to me. My mam has always been my style icon to me I can't lie always wearing the newest trends and the best brands. She's always been "the cool mam" – inserts clip from mean girls "I'm not a regular mom I'm a cool mom". Jokes aside, seeing my mam wear something I always had to have it, but I had to wait for the Burberry scarf. She protected it with her life, she let my cousin wear it for a cute day to the beach once but THAT'S IT. It held so many memories like when we went to the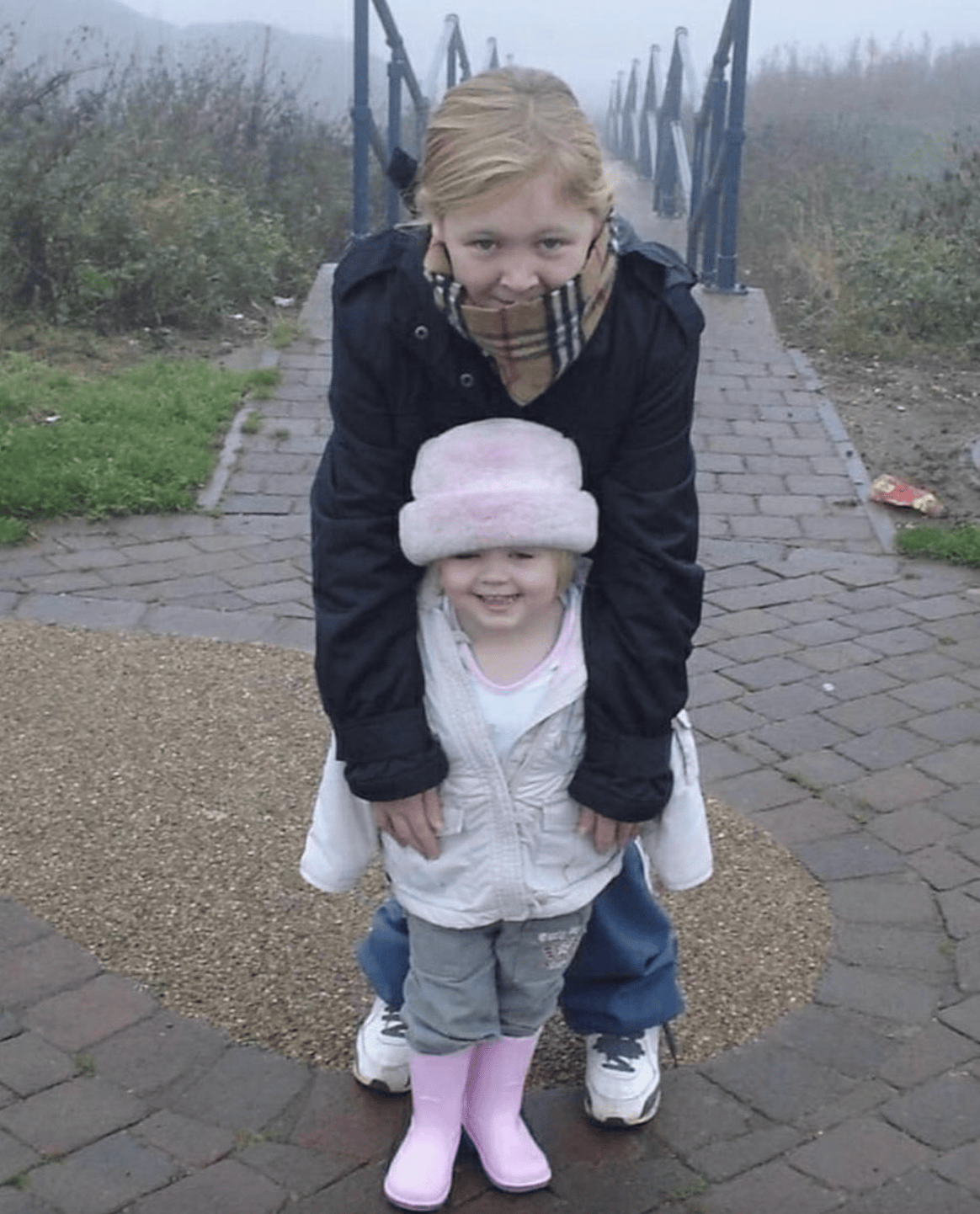 beach with my cousin, and it was so misty it was like we were in a film but still ran in the sea in our wellies and laughed till we couldn't breathe.
Now my day came not so long ago I was 16 and I was going out for my birthday meal but being a Scorpio, it was COLD. So, after practicing in the mirror for 30mins I finally got the courage to ask for the scarf and it went a bit like "please erm mam erm mam you know like know how its realllyyyy colllddd can I please
pretty please wear your scarf". My mam turned around with no expression thinking about what I'd just said. After not answering for a few minutes making me sweat it out she swiftly replied with "If you lose this scarf, I will lose you". I nodded when really, I was screaming inside. I felt like a young woman as my mam always explained when my mam got this scarf it helped her get over fearing adulthood and embracing it because she now had the staple fashion piece she had always wanted. Now I was 16 my mam saw me as old enough to look after something as priceless and I'd never felt happiness like it. This was my new chapter of life.
So no this isn't just a scarf, it's the reason I love fashion so much as it introduced me into the fashion industry. I wish I could thank my mam every day for this as if it wasn't for her influence, I wouldn't be who I am today. This fashion memoir may be for a scarf, but it is also for my mam.