Dr. Martens have always been a fashion staple in my family, from my dad loving his one trusty pair, to my brother and sister owning multiple pairs and being big fans of the brand as a whole. I've now owned three pairs of docs; first a pair of 1461 shoes when I was much younger and had little to no sense of style. Then for Christmas 2019 I was gifted a pair of 2796 Chelsea boots, which became the only boot I would step foot in, until three years later when I bought my very own pair of 101 Bex Pisa ankle boots. This is the story of how I came to buy those shoes, and what exactly they mean to me.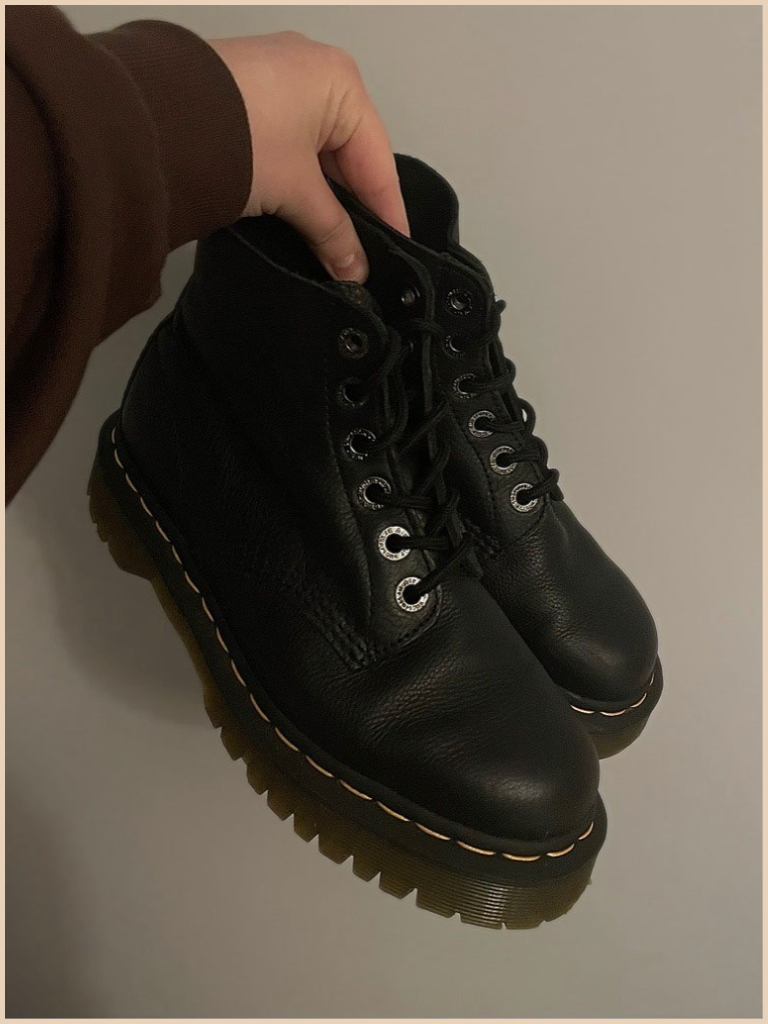 In May this year, I had to complete a street style photography assignment for university. The initial idea of this was exciting, until reality struck that I would have to approach complete strangers in the street and ask to take photos of their outfits. This was completely out of my comfort zone, and as someone who has struggled with anxiety over the years, this wasn't something I was thrilled about.
While having a tough time with my anxiety, I kept procrastinating, trying to forget about the task, even though I knew I was going to have to do it at some point. One day I set off to Newcastle, hoping that I was going to get all of the photos in one go – oh, how I was wrong. My anxiety heightened and what I intended to be a productive day, led to me feeling even more doubtful than I had to start with.
However, after a pep talk from my lecturer, I took myself to Durham and met with Beth (Fashion North's agony aunt) to try and complete the assignment, which I based around the trend of Dr. Martens. It took a lot of courage to approach the first person but after that, it became much easier to speak to others, and before I knew it, I had done it!
While I wrote about the history of the brand and discovered more styles of the popular boots, my love for docs grew. I then received my grade, which was the equivalent of a first! After how much of a challenge it was for me, I decided that as a treat, from me to me, I would buy my own pair of docs. So now, whenever I wear my Dr. Martens, it is a reminder to be resilient and push myself even if something seems out of reach at the time; that I can, and have, overcome challenges like that previously.
When I purchased them, I knew exactly what I was going to wear them for – the Harry Styles concert I had been waiting to attend since I got surprised with tickets for Christmas in 2019, when I was only 17. After lots of rescheduling due to the coronavirus, I was finally going to see my favourite artist on June 15.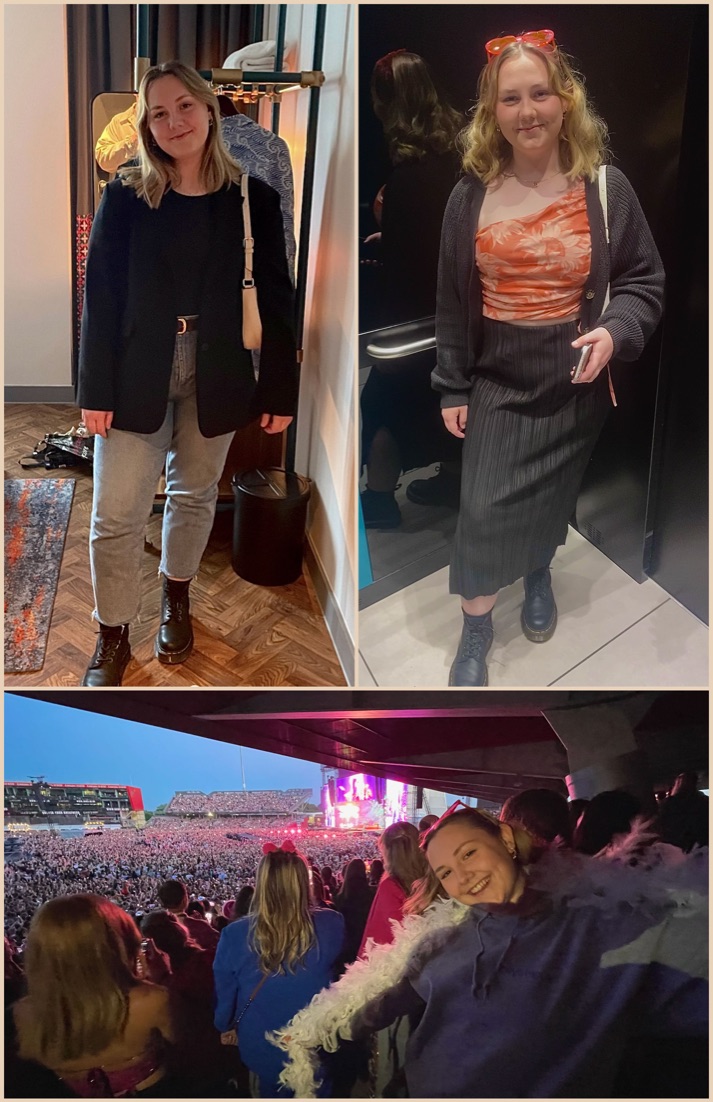 Being the lover of fashion that I am, I planned my outfits for my trip to Manchester to see Harry and each outfit was styled around how they could be paired with my new docs.
I was so excited to finally be at the concert, I couldn't believe it was actually here after almost three years! Of course it absolutely lived up to my expectations and I have to say it was one of the best nights of my life. To be listening to all of my favourite songs, singing every lyric of every song, and seeing my favourite singer live is just something I could never forget.
I will always look back at my photos and videos of that night and cherish those memories forever, but alongside those, whenever I look at my Dr. Martens, it makes me think of how happy and carefree I felt that night, while wearing the boots.
So although these may seem like any old pair of Dr. Martens to anyone else, the memories and emotions linked to my docs are something I am so grateful to have.
In my opinion, that is one of the best things about fashion. Whether it is something big or small, clothes have memories and emotions connected to them, which are significant to each individual, all for their own personal reasons – if that isn't special, I don't know what is.