Back in the noughties, tracksuits were a staple in everyone's wardrobe. Comfy yet trendy, tracksuits were worn by even some of the most elite celebrities at the time, including the likes of Jennifer Lopez and Britney Spears.
In the last couple of months, it seems as though fashion history has repeated itself. Tracksuits are popping up everywhere: celebrities are posting Instagram pictures wearing them; online fashion brands, such as Boohoo and Motel Rocks, are creating them; people are even doing tracksuit styling videos on TikTok.
View this post on Instagram

It has to be said that the most iconic tracksuit of all time was created by chavy-chic brand, Juicy Couture. The company – which was created by Pamela Skaist-Levy and Gela Nash-Taylor in 1997 – first introduced the iconic tracksuit in 2001, after custom making it for legendary singer, Madonna, who managed to turn the velour tracksuit into a worldwide trend. 
The tracksuit had one purpose: to be as flattering as possible on the person wearing it. The zip-up hoodie featured front pockets, a custom hardware J-pull zipper and was cut into a hourglass shape to nip in your waist.
Celebrity culture in the early 2000s played a huge part in the success of the Juicy Couture tracksuit. Regular 'tabloid celebrities', such as Paris Hilton, Britney Spears and Lindsay Lohan, were constantly papped shopping or grabbing a coffee in their Juicy tracksuits. Gifting popular celebrities with free tracksuits, due to not having the funds for expensive traditional marketing techniques, was a great marketing tool for the founders of Juicy Couture, as their sales went through the roof.
View this post on Instagram

TikTok and Instagram are currently the places to be for tracksuit lovers. The sites are full of people showing off their tracksuit collection and giving tips on how to style a tracksuit.

One person who is a big fan of the tracksuit trend is Instagram and YouTube influencer, Chloe Nicole. 
"I couldn't be happier about tracksuits being in fashion again. I think I must wear them most days, especially with being in lockdown. They really are the comfiest thing ever and I own one in most colours! Perfect for lounging around the house, working from home and not forgetting the shopping trips to Tesco!"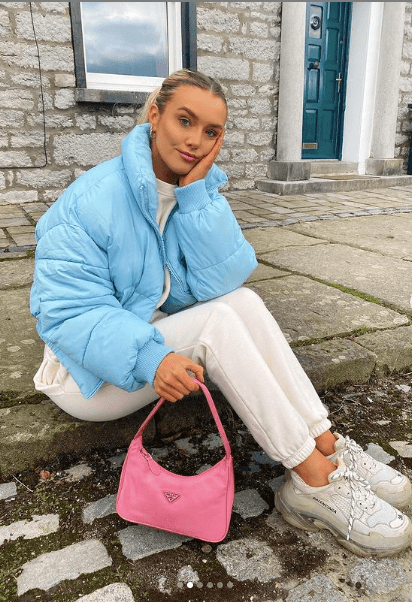 Image: @chlce on Instagram
"I love styling them with chunky trainers and a big teddy coat to keep me warm in the winter months, or with a puffer coat, which is also a staple piece this winter. Safe to say I hope they never go out of fashion because they really are the staple of my wardrobe, keeping me comfy and cosy all season."
If you're a big (or secret) lover of tracksuits, then check out our current top picks below, which are all available online. Yes, we've even included the iconic Juicy tracksuit!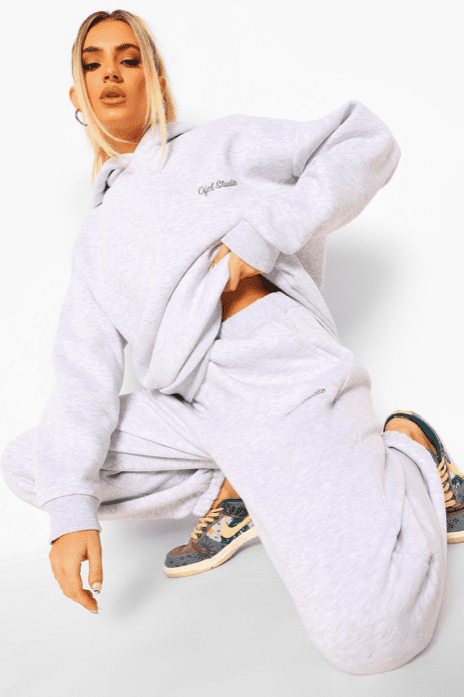 Oversized Ofcl Studio Embroidered Tracksuit – Boohoo £34 (sale)
Image: www.boohoo.com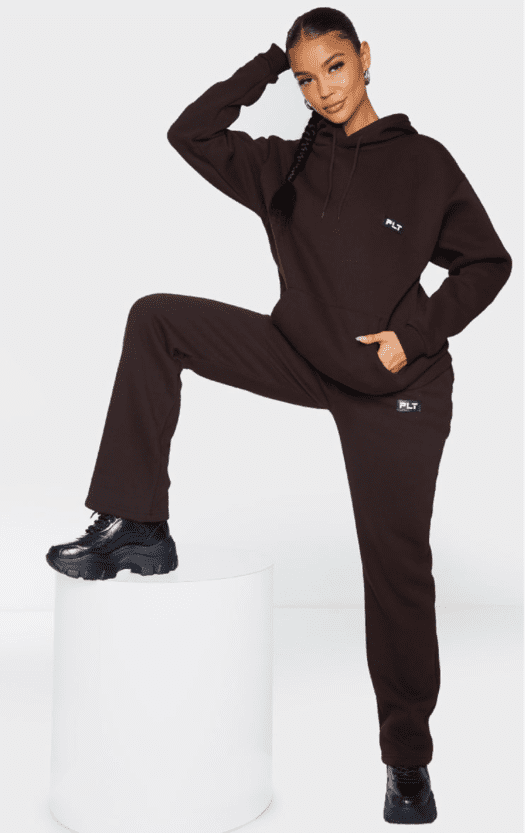 Badge Detail Oversized Hoodie & Straight Leg Joggers – Pretty Little Thing £18-20
Image: www.prettylittlething.com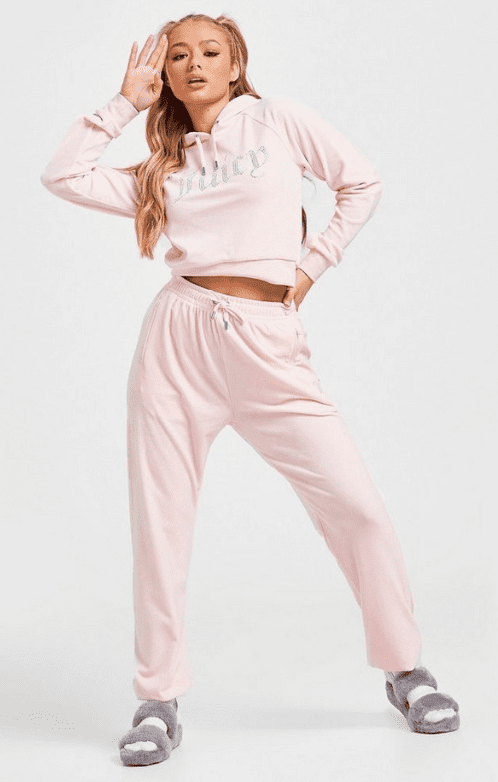 Juicy Couture Diamante Logo Velour Hoodie & Joggers – JD £65-70
Image: www.jdsports.co.uk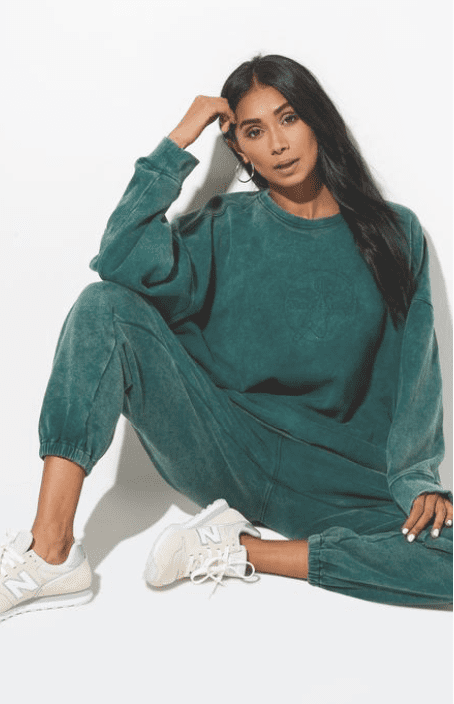 Washed Green 'Angel Energy' Cherub Embro Sweatshirt & Joggers – Motel Rocks £45-48
Image: www.motelrocks.com
Are you a fan of the tracksuit trend? Let us know @Fashion_North!