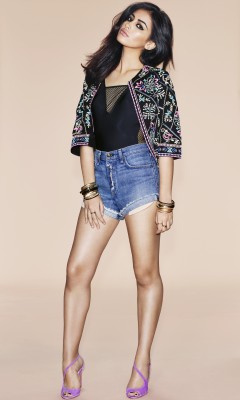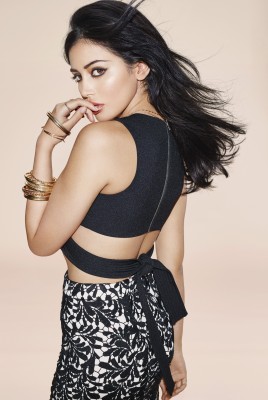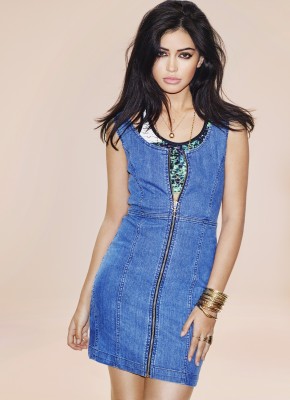 Imagine looking at your phone one day to find Justin Bieber had posed one of your selfies on Instagram demanding to know your identity? That's merely just a daydream for most girls but it became a reality for Cindy Kimberly who's just signed her first UK modelling contact for Very thanks to Biebs!
So, who is Cindy Kimberly? She's being dubbed as 'mystery girl' ever since Justin Bieber posted her snap on Instagram with the caption, 'Omg who is this!!'.
Despite their jealously, and some pretenders, Beliebers everywhere helped Justin find his crush and not long after she was blowing up the internet as some were claiming her as 'the luckiest girl in the world'.
Cindy said it was overwhelming and even scary as she was a massive fan of Justin and couldn't quite believe (or should I say beliebe) how much her life had changed from just one selfie.
She said: "My life's changed positively since Justin appeared in my life. At the beginning I felt completely overwhelmed and didn't know how to deal with it but now I'm getting used to it".
Kenyatte Nelson, Group Marketing Director at Shop Direct, said: "This Spring, Very will be offering trend led and key investment pieces to get our shopper ready for the warmer months ahead. At Very we aim to make shopping an  inspiring and accessible experience for our customers and we think Cindy is a perfect ambassador for this collection, which features bright colour block pieces and floral combinations. "
17-year-old, cat-lover Cindy was just a small-town babysitter who earned £3 an hour until Bieber posted her selfie in December 2015. Now, she's the face of Very for SS16 and has 914k followers on Instagram and her very hashtag; #OMGWhosThatGirl.
The Spring collection includes bright colours, some denim and even some tassels and embellished pieces. All the items in her shots are available to buy now at Very, sizes ranging from 8-24, starting at just £14.
Now Cara Delevingne's taken a backseat with her modelling career, watch this space as this is just the start for the stunning Spanish star.