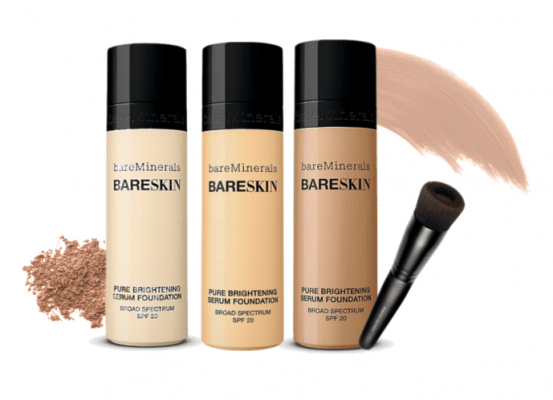 Whether your loved one is a make-up fanatic or just starting to dabble in the world of make-up, the bareMinerals Pure Brightening Serum Foundation with SPF 20 Foundation is probably one of the newest editions to the brand.
The foundation comes packaged in a tube which it the colour of the shade small with a black screw-on lid. It's small enough to perfect to pop in your handbag, and big enough not to get lost in the depths of a girls make-up bag.
Beware, this is a very sheer and watery foundation, ideal for those who love a light coverage but for those who prefer a full coverage you may find that you have to apply a few more layers.
Despite it's sheer and watery appearance it sinks into the skin very well and sets opaque; leaving you with flawless, glowing skin without making you looked caked in make-up.
Better still, the product is made with only the purest, highest quality ingredients and has been proven to improve the appearance of skin over time – so you can say 'bye-bye' to those annoying spots that always seem to pop up at the most inconvenient times.
The foundation comes in 20 different shades, so is easy to find a colour to match every skin tone. At £26, the foundation is pretty high-end. The foundation can be purchased from Debenhams, Boots and on BareMinerals online.