If you're well-acquainted with scrolling through celebrity outfits for events such as the Oscars, you've more than likely come across the work of the iconic Law Roach.
The 44-year-old American stylist, who is most-known for his work on the likes of Zendaya, announced his retirement earlier this week in his Instagram post which read: 'My cup is empty…If this business was just about the clothes I would do it for the rest of my life but unfortunately it's not! The politics, the lies and false narratives finally got me! You win… I'm out."
View this post on Instagram
Roach had previously, in an interview, spoken about racism within the fashion industry, which can subsequently lead to impacts on mental health.
Naomi Campbell, who was quick to comment on Roach's announcement, is another example of someone who has extensively discussed the racism that she has experienced within the fashion industry, and the toll that it can take on people.
The supermodel has had to previously defend her attendance at Kanye West's Yeezy season nine show at Paris Fashion Week in 2022, after he showcased a shirt that read 'white lives matter', causing a huge controversy and drawing lots of backlash within the industry.
The issue of racism is one of the many that have contributed to people within the fashion industry beginning to view it as a toxic environment, leading to some taking a step back, much like Law Roach.
With that being said, let's take a moment to reflect on some of the most iconic styles from Roach's career:
Zendaya
Zendaya had a magical transformation at the 2019 Met Gala, dressed in a Tommy Hilfiger that turned from grey to a shimmering blue with the wave of her fairy godmother's wand (AKA Law Roach). Roach had told that he was inspired by the futurism of Hussein Chalayan's Spring Haute Couture 2007 collection to achieve this 'Cinderella' look.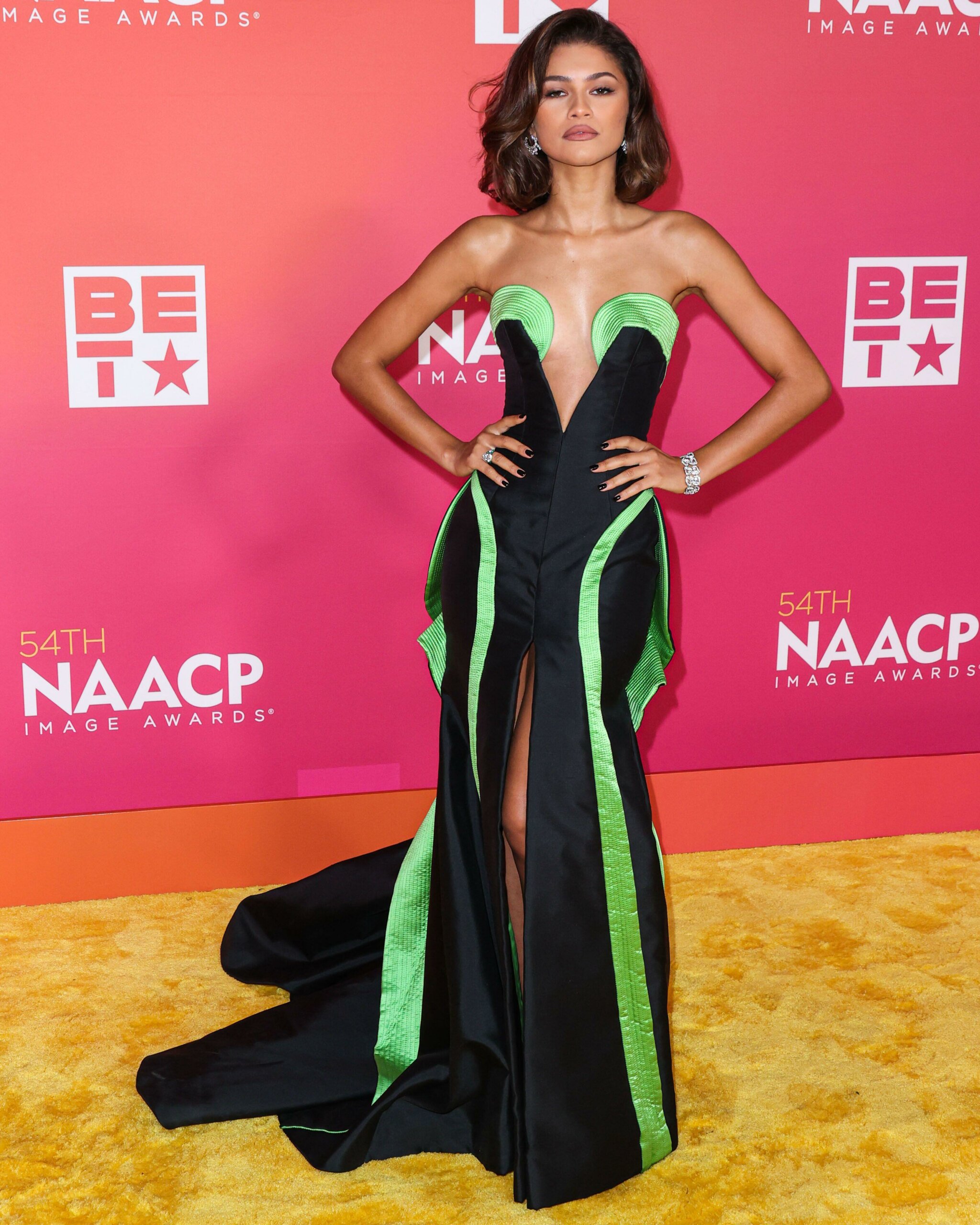 For the 54th Annual NAACP earlier this year, Zendaya stunned in a Versace couture gown from the spring/summer 2002 collection. Paired with a Bulgari statement bracelet, this strapless gown was styled to perfection by Law Roach.
Hunter Schafer
View this post on Instagram
Most recently, Roach styled Zendaya's 'Euphoria' co-star Hunter Schafer for the 2023 Vanity Fair Oscar After Party. Schafer wore a single feather, paired with a low-rise silk skirt that flowed to the ground in a truly unforgettable piece from Ludovic de Saint Sernin's fall/winter 2023 runway.
Anya Taylor-Joy
For the 2021 Venice Film Festival Anya Taylor-Joy channelled her inner Barbie with a Dior Haute Couture pink satin dress, accessorised with Tiffany and Co jewellery. This was off the back of Law Roach styling Zendaya's film festival looks and he certainly didn't disappoint this time around.
Let us know your favourite Law Roach looks at fashion_north.