The tv adaptation of Daisy Jones & the Six has taken the world by storm after its highly anticipated release on Amazon Prime last week.
The show follows the rise and fall of the fictional band 'Daisy Jones & the Six' through the 1970s via a series of interviews with the band members that take place decades later, in the 90s. While people are talking about the music within the show, one of the key elements that everyone is talking about is the fashion!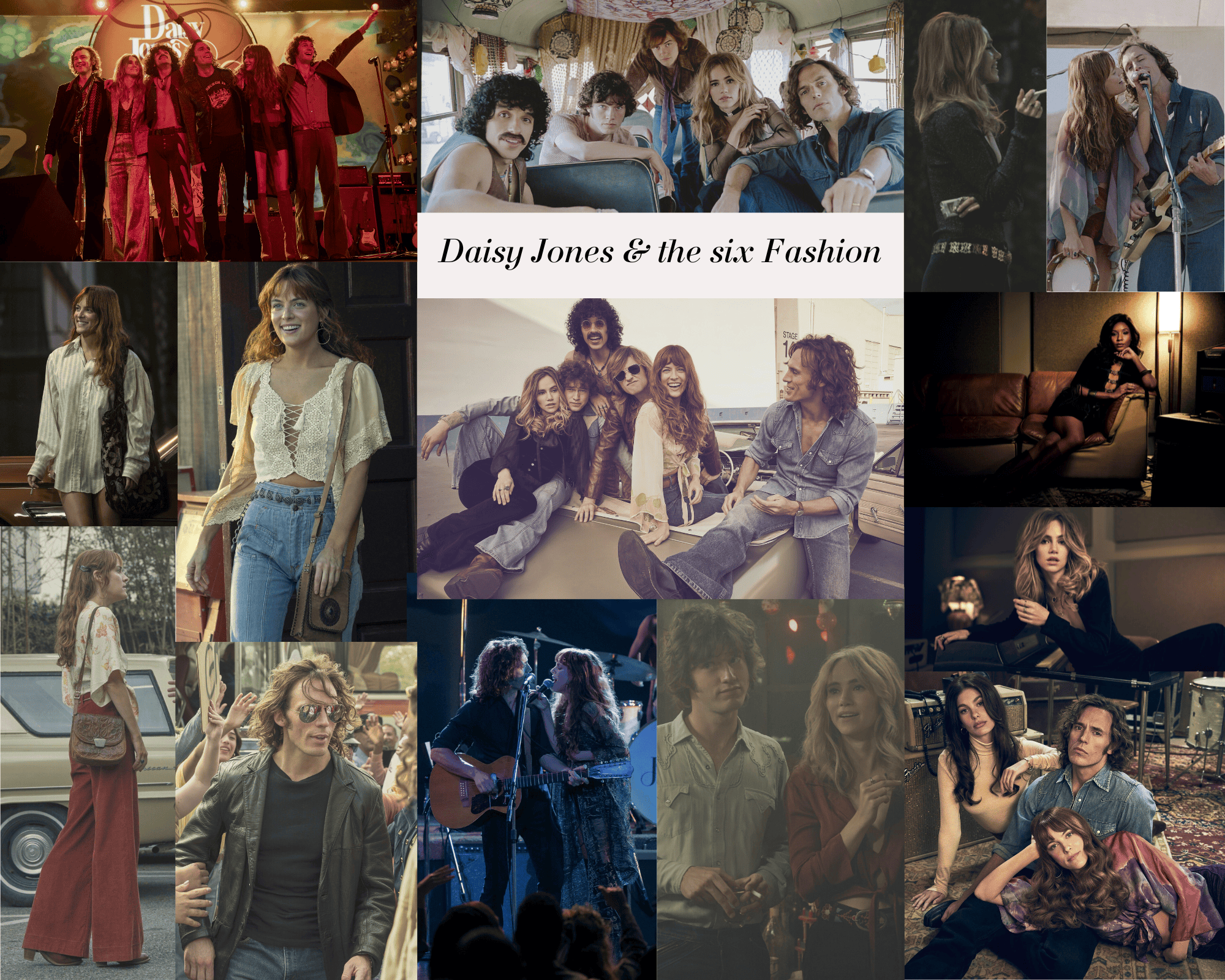 The fashion is very much a representation of true 70s style, given that the main body of the show is taking place during the 1970s, with floral prints, flared trousers, crochet tops, tied crop tops, tinted sunglasses and much more!
Everyone is either after the 70s inspired hippie look styled by the title character Daisy Jones (Riley Keough) or…
The floor length floral dresses donned by 'The Six' frontman Billy Dunne's wife, Camila Dunne (Camila Morrone).
Or maybe even the darker tones of rock star keyboardist Karen Sirko (Suki Waterhouse).
The fashion has been such an incredibly popular part of the show that the show has even collaborated with the fashion brand 'Free People' to create a Daisy Jones & the Six capsule collection, inspired by the show. These pieces are even modelled by the lead actress of the show, Riley Keough who plays Daisy Jones herself.
You can shop this collection here: