It's autumn, and In The Style have released a new collection with makeup artist Melissa Sophia. The collection is the perfect beginning to autumnal dressing, and we can't wait to get our hands on some of the pieces. From champagne nudes to deeper rust colours, and a variety of materials, the Melissa Sophia collection has it all.
The colder weather is officially here and there's nothing more perfect than wearing a cosy jumper on a cold day.  This stone oversized roll neck jumper (£25) is great as it can go with some jeans and boots for a casual look, or some leather-look trousers (like the ones from the Melissa Sophia collection- £30) for a more edgy look.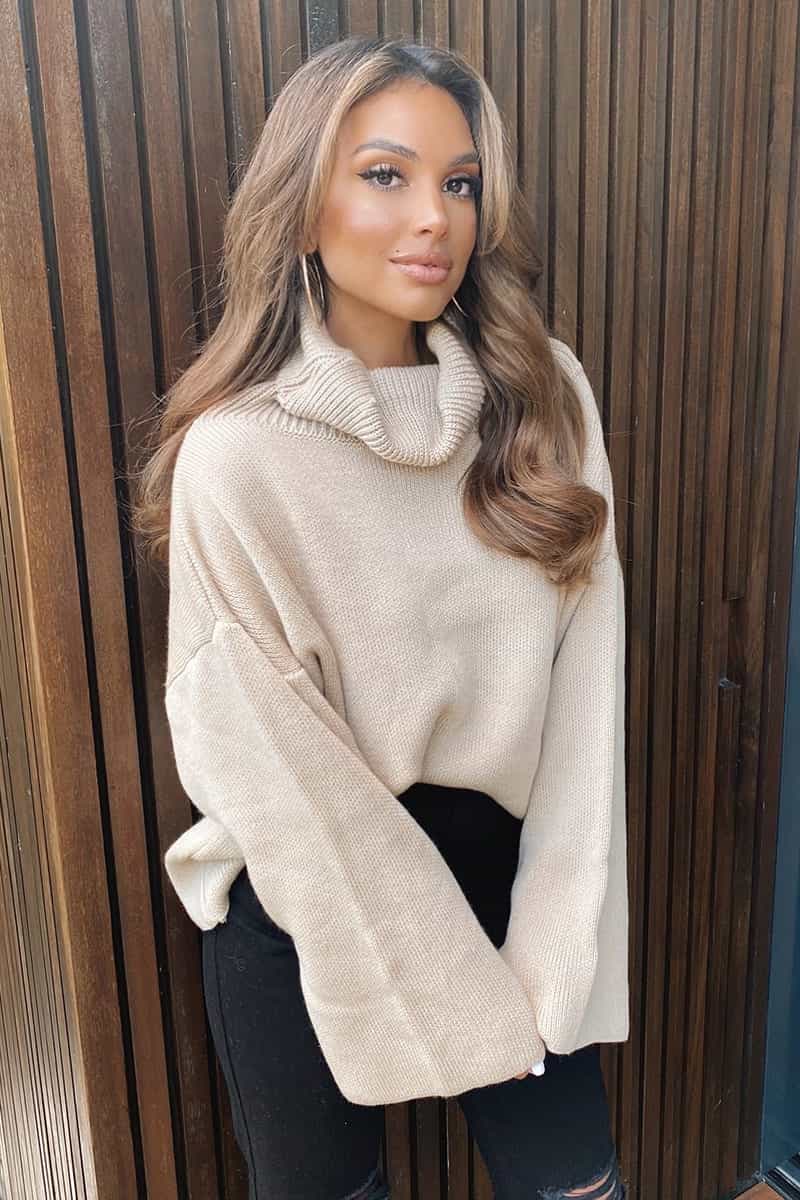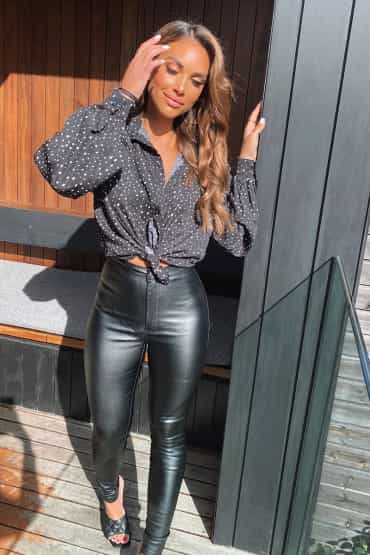 Some more knitted pieces of clothing that we're loving here at Fashion North are the camel roll neck midi knitted dress (£20) and the cream knitted midi cardigan (£25). The camel knitted midi dress is such an easy piece of clothing to wear and suits everyone; you can dress it up or down. As for the cream cardigan, well, you can't go wrong. A cardigan is a staple piece to any autumn/winter wardrobe.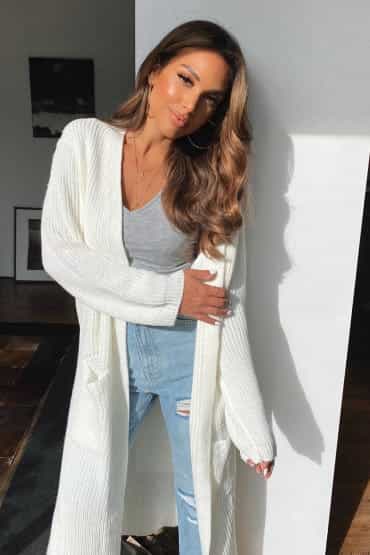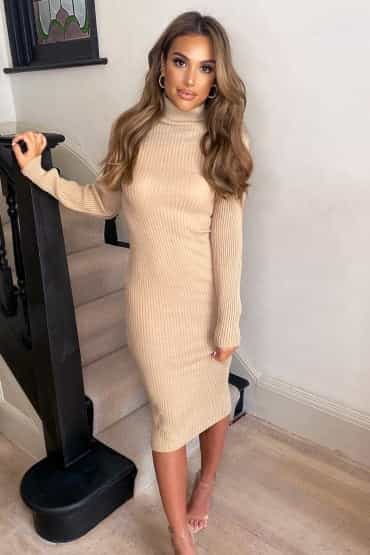 If you're looking for a more glamorous look, try the champagne or rust satin button front shirt dress (£30). Both colours are stunning for autumn and satin makes everything better.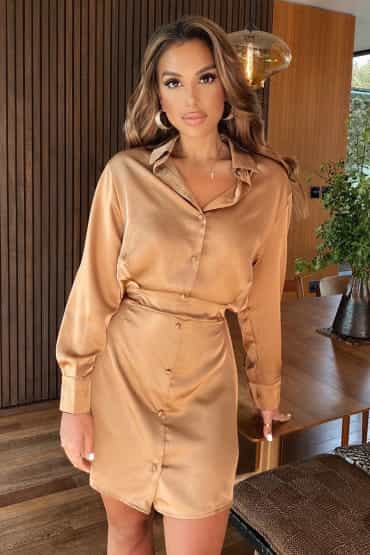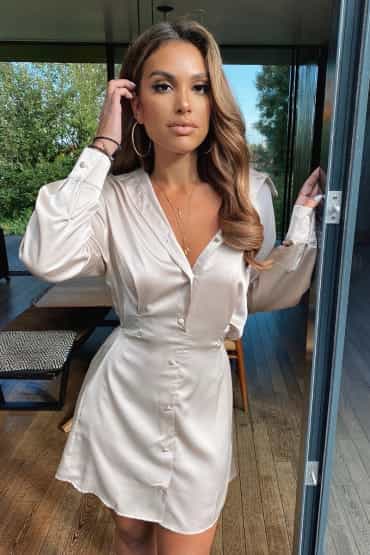 Of course, many of us are still working from home, and even if you're working during the day, you always want to wear something comfy. The stone ribbed cropped hoodie loungewear set (£35) is perfect for wearing at home. You can be comfy as well as stylish as you log onto Zoom for some meetings.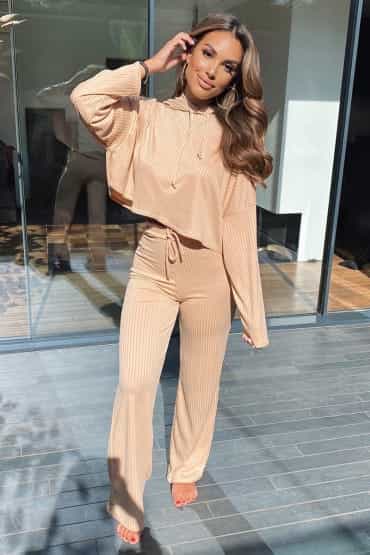 There's something for everyone in this collection and we'd love to see how you style pieces you love! Tweet us your looks @Fashion_North.