It has been proven that one in four people will experience mental health issues at some point in their life.
In the UK, only 5.5 per cent (£115 million) of our total health research expenditure is spent on mental health and the estimated costs (such as therapy sessions etc.) are between £70-100 billion each year. So, instead of donating money to mental health charities, why are companies creating fashion items that seem to be promoting mental health issues?
During the recent years, there have been many fashion controversies surrounding mental health. For example, the Kurt Cobain suicide note t-shirts that surfaced in 2015. Nirvana frontman, Kurt Cobain, took his own life in April 1994. In 2014 – the 20-year-anniversary of his death – two eBay and Etsy users decided to create t-shirts and tank tops with Kurt's suicide note printed on the front. A petition was launched, criticising the glamorisation of mental illnesses and suicide, and the users were ordered to take down their designs.
In 2017, there were 6,213 suicides in the UK and Republic of Ireland. Multiple fashion designers have taken their own lives, including Alexander McQueen in 2010, and Kate Spade, just last year, in 2018.
A more recent controversy would be the anxiety hoodie. Earlier this year, pictures appeared on Twitter of a hoodie with the phrase 'my anxieties have anxieties' embroidered on the front, as well as the official definition of anxiety printed on the back. Twitter users seemed to have very divided opinions, with some claiming that no one suffering from anxiety would actually want to wear the hoodie, whilst others said that it helps to normalise the mental illness.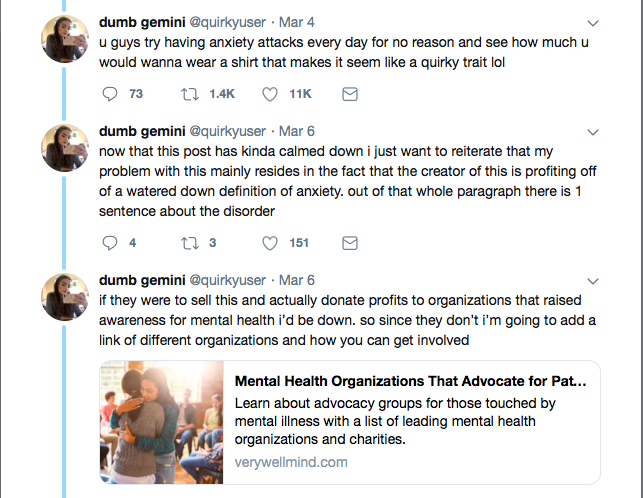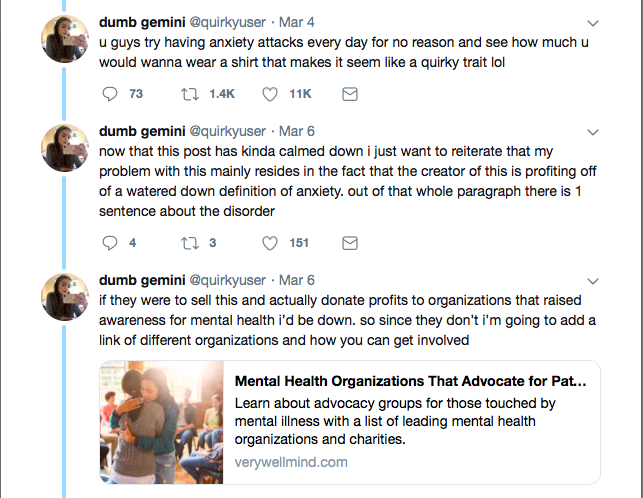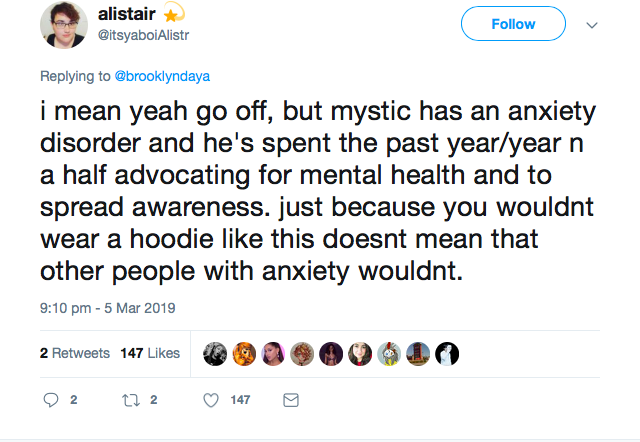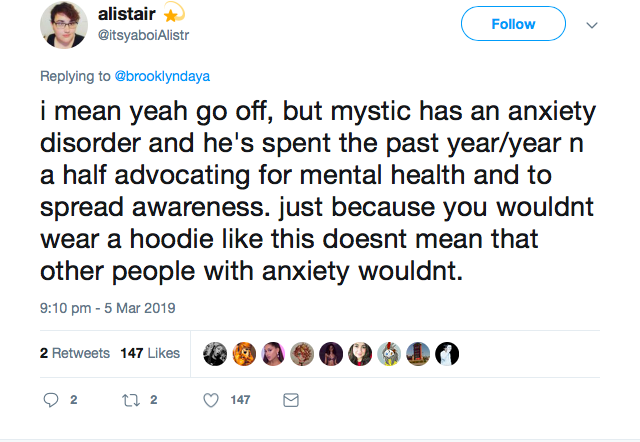 As well as this, every year without fail, at least one fancy dress company will create mental patient costumes for Halloween. Many people believe that these costumes create a false and damaging stereotype, that all mental health patients are violent and scary. It has been widely encouraged for people to avoid these kinds of costumes, as it could potentially be upsetting to someone you know or encounter at Halloween events.
Every day, more and more people are coming together to try and eliminate the chance of mental illnesses becoming a fashion trend. We should all do our part in trying to provide better mental health services for those who need them.
Links have been provided below for anyone who is affected by any issues raised in this article.
www.mind.org.uk
www.mentalhealth-uk.org
www.childline.org.uk/about/about-childline/
www.samaritans.org
Let us know what you think of the whole controversy surrounding mental illnesses becoming a fashion trend @Fashion_North