Using minimal tones with the odd pop of colour, these outfits are perfect for everyday street-styling whilst keeping colour and shape trends in formality.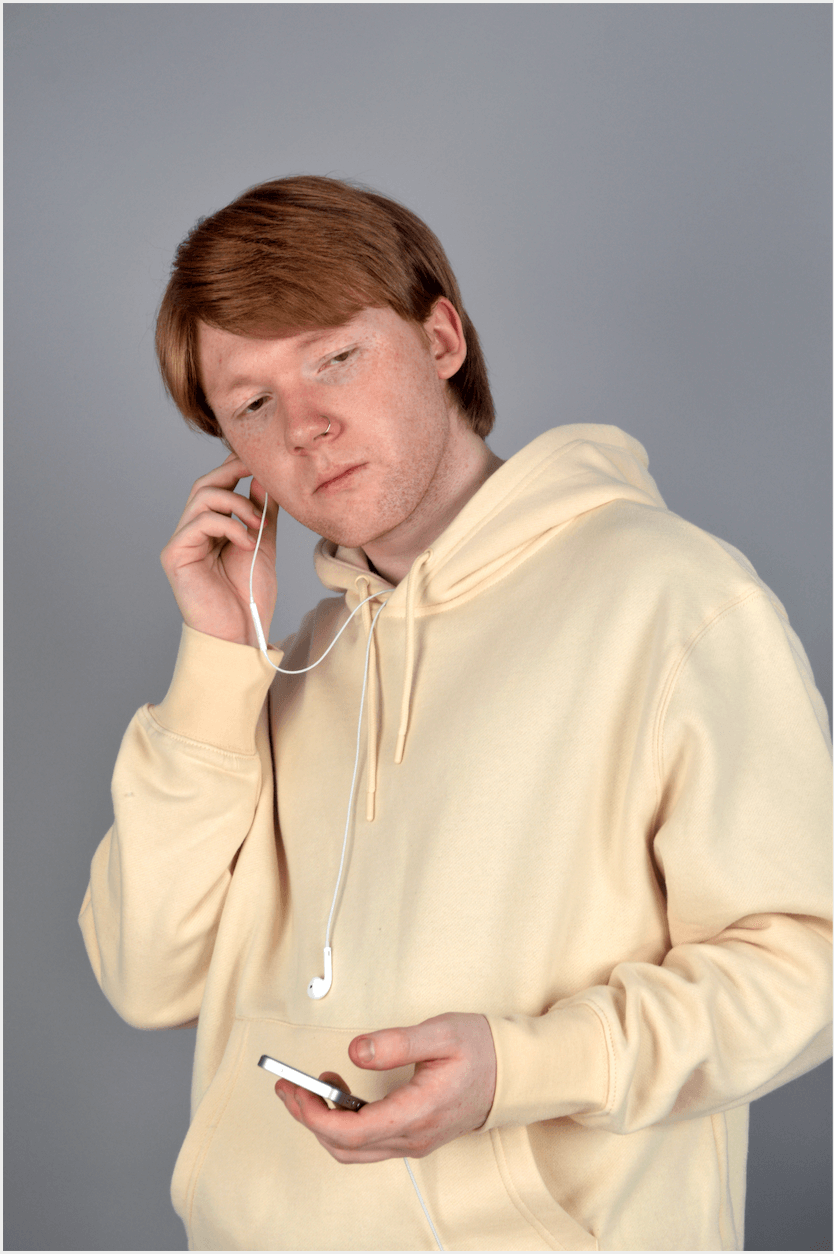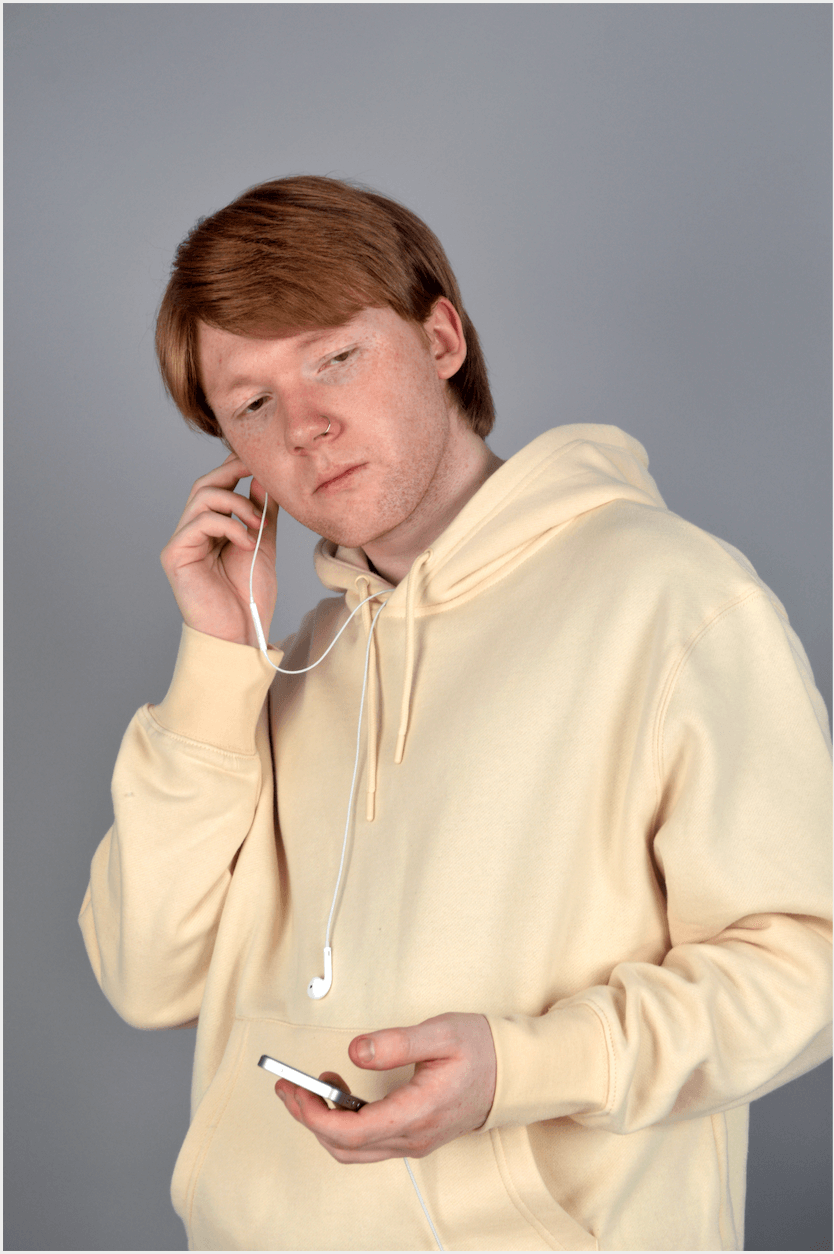 This outfit captures the vibe of the theme featuring beige block-colouring in a relaxed environment.  This classic hoodie in stone, £25 from Topman is one of a number of hoodies in this colour palette available on the high street. The look has been styled to create a relaxed and natural atmosphere. ThehHeadphones, are £29 from Apple.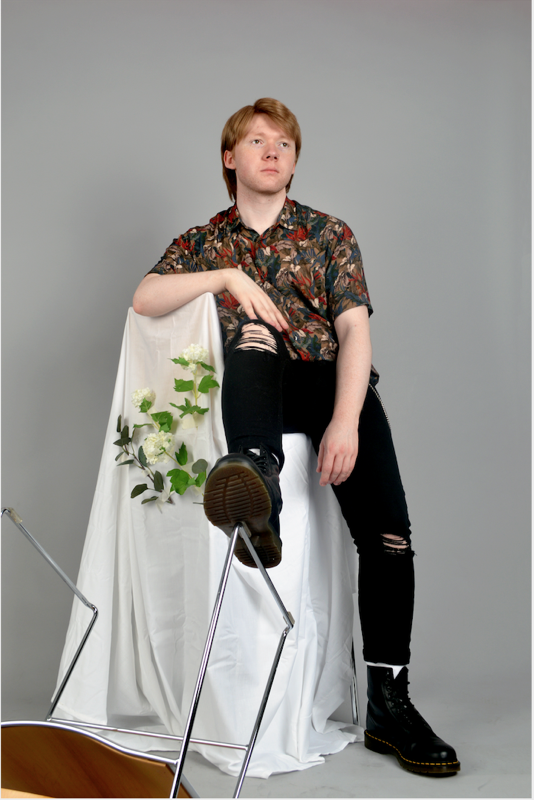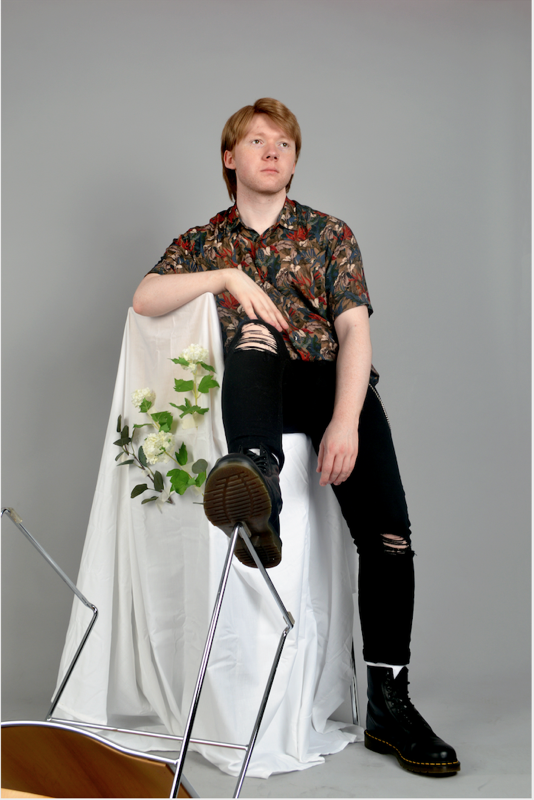 This vividly patterned shirt adds the right amount of colour to a seemingly monochromatic look. Unfortunately, this shirt – originally from Zara – is no longer available but this similar floral design would work just as well and costs £25.99 also from Zara. The monochrome base has been achieved using ripped skinny jeans, £45  from Topman and 1460 smooth lace-up boots, £130 from Dr Martens. The final touches were a belt, £12 from Topman and a silver trouser chain from Amazon.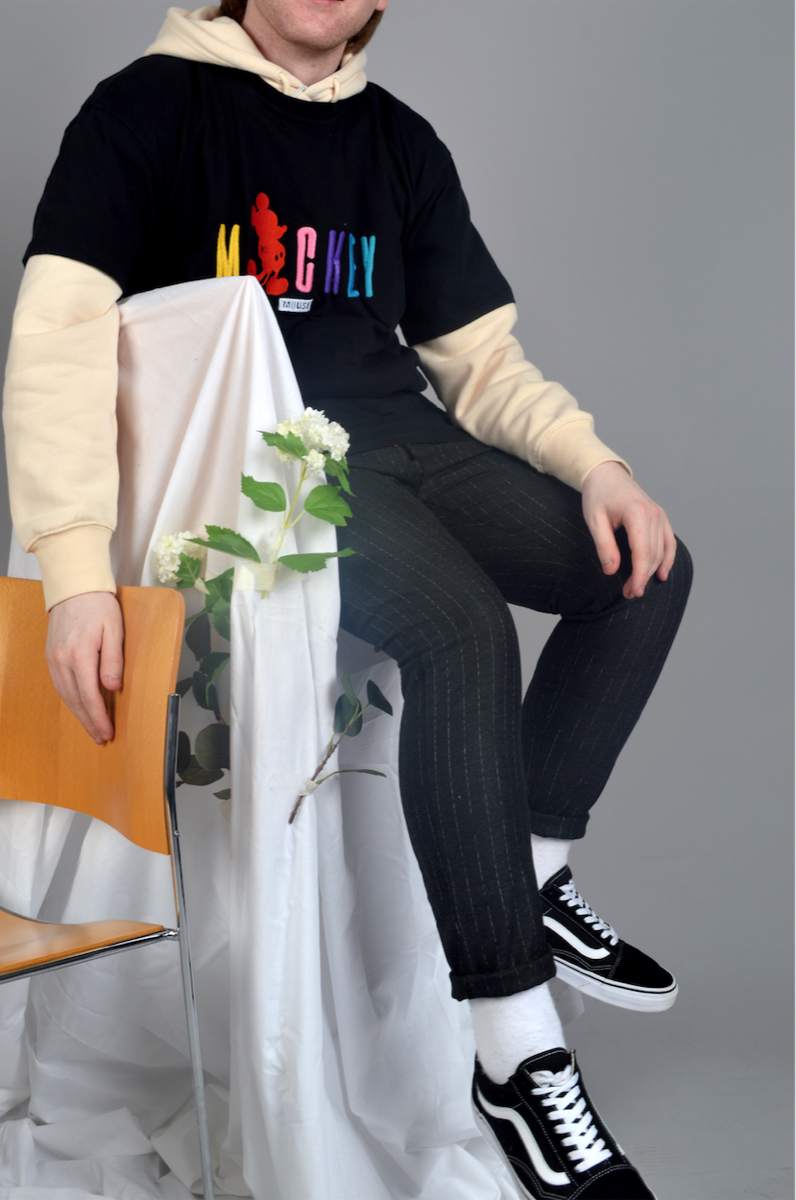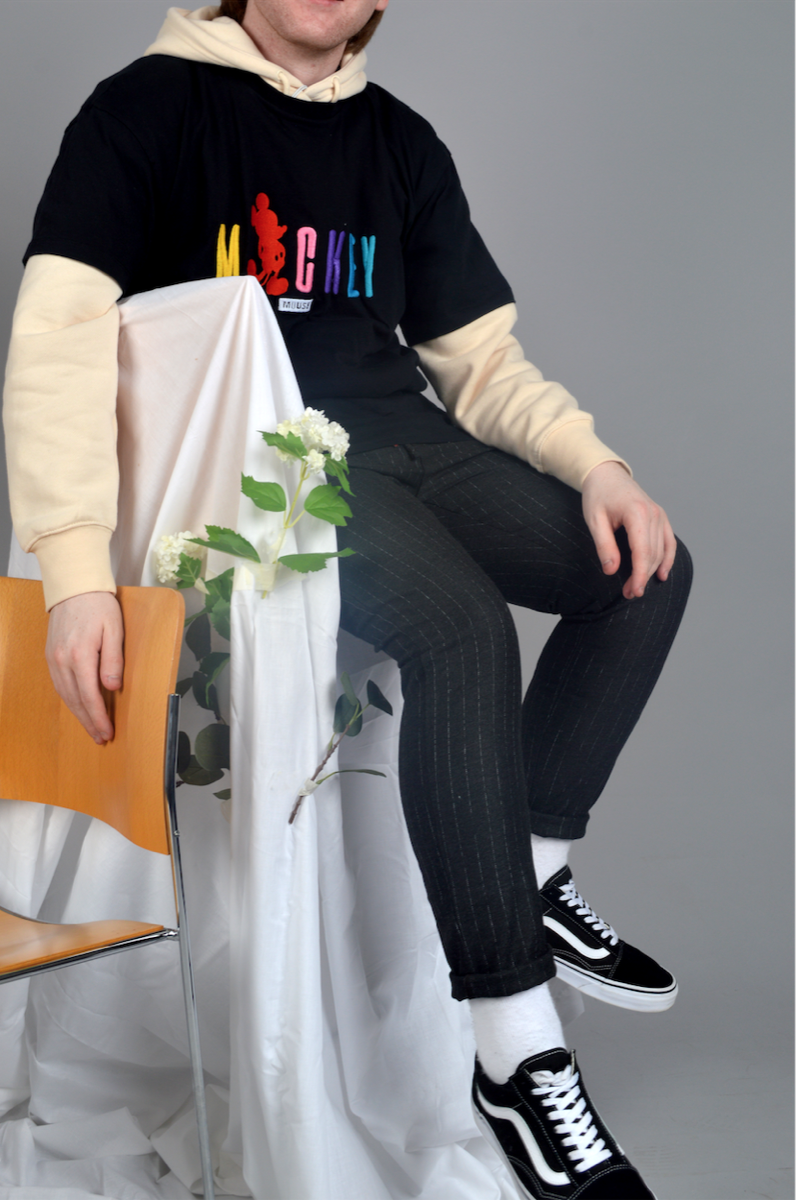 Pairing the classic hoodie in stone, from Topman with this Mickey Mouse t-shirt, £10 from Primark, exaggerates everyday styling and simply moves the outfit into easy street-style attire. These skinny pinstripe trousers, £35  from Topman, help balance the vibrancy from the t-shirt and hoodie. In classic everyday style, the outfit is completed with the Vans old skool classic trainers, £59.99 from Office.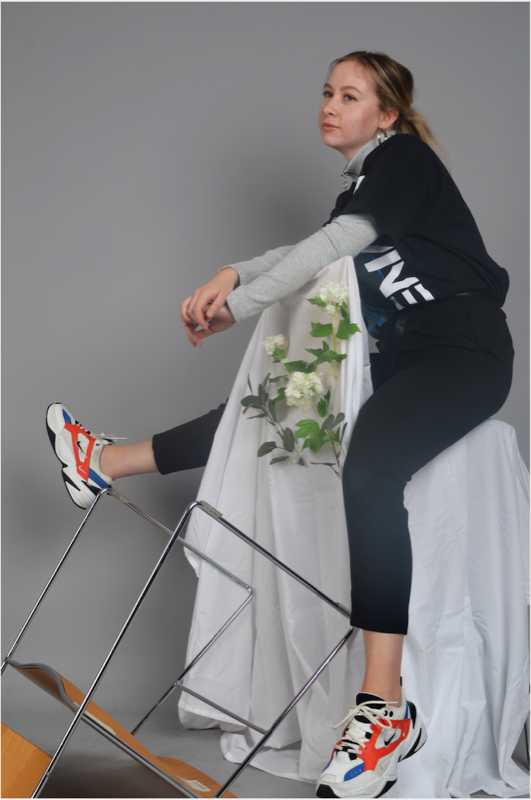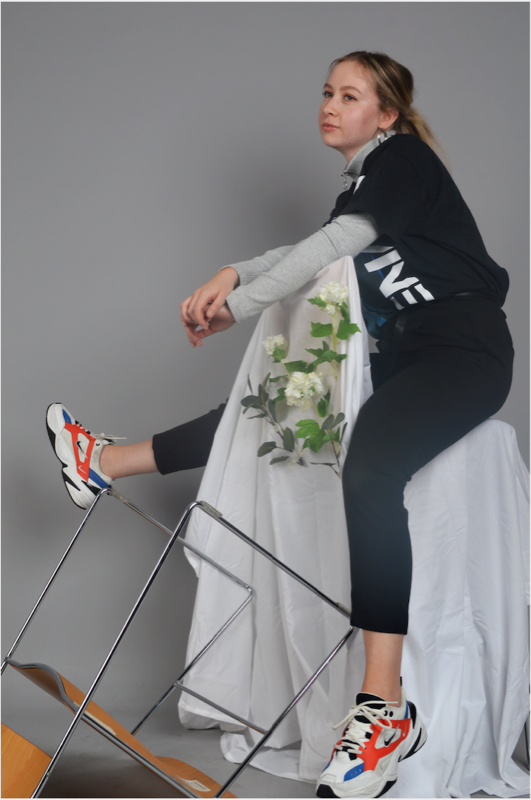 This long sleeve zip polo, £16 from Topshop is a great layering piece to add an extra dimension to an everyday outfit. Pairing this with the Eminem graphic t-shirt, £20 from Topman, this adds a small amount of colour that is not exaggerated too much nor too little to ignore. These high-waist skinny stretch trousers, £15.99 Zara, keep the outfit comfortable and wearable for many occasions. They are no longer available on the website but there are some very similar styles. These check skinny trousers are also from Zara and cost £12.99. The Nike M2K Tekno trainers, £89.99 Footlocker, tie with the blue of the shirt without distracting from the whole look. To accessorise these earrings, £6 Primark, add texture to the outfit.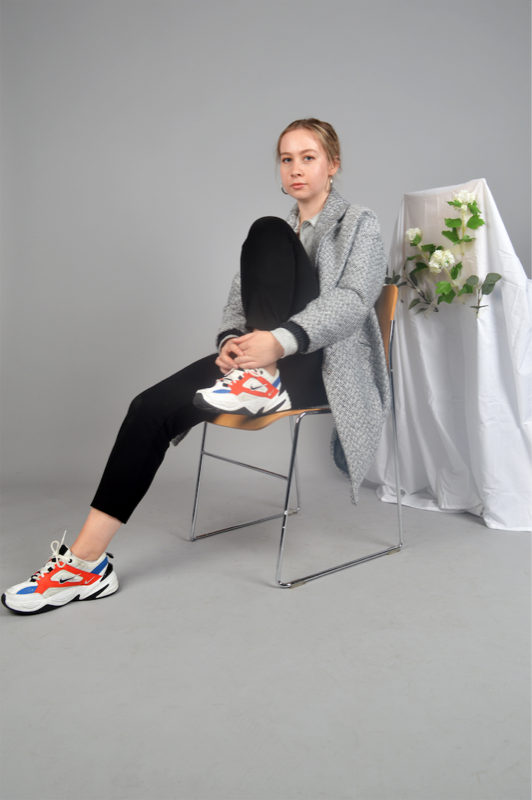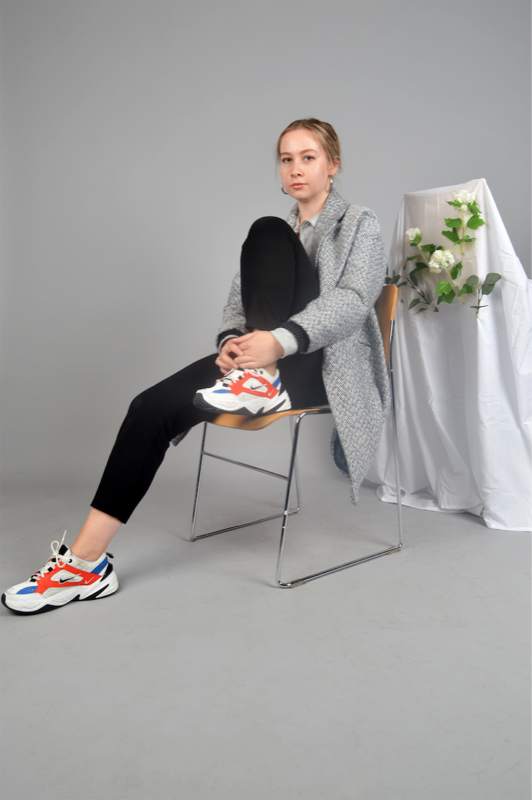 Using the long sleeve polo with the oversized coat, £65 Topshop which is no longer available creates a more formal attire that can then be dressed up or down. This grey slouch coat is a very similar alternative. A subtle way of styling is with the high-waist skinny stretch trousers previously used, but culottes would also work to dress the outfit up. The Nike trainers have again helped to create a casually formal look.
Modelling: Aaron Cooper and Niamh Johnston
Photography: Niamh Johnston and Aaron Cooper
Styling: Niamh Johnston