My favourite accessory is my beauty bag or should I say my everyday goody bag, which contains all the essentials I need on a daily basis. From my top beauty products such as my MAC lipstick for a quick touch up, to an emergency few pound, it has everything I need to get me through my usual day of uni and work.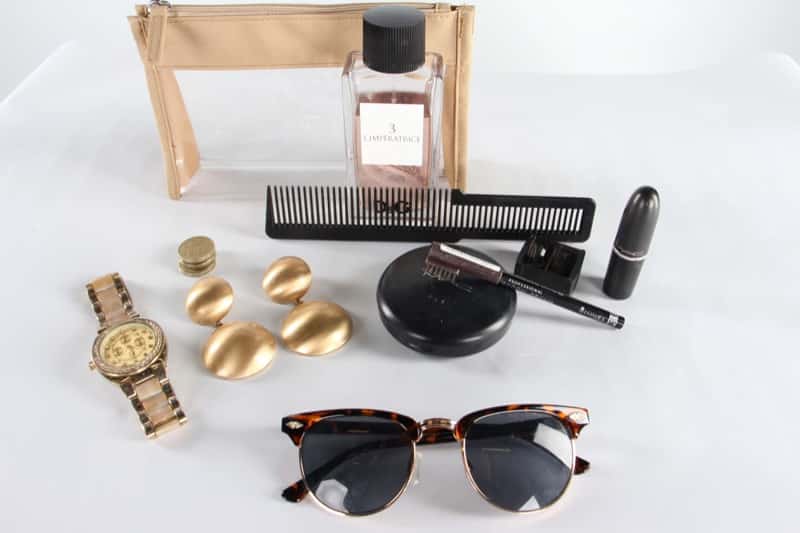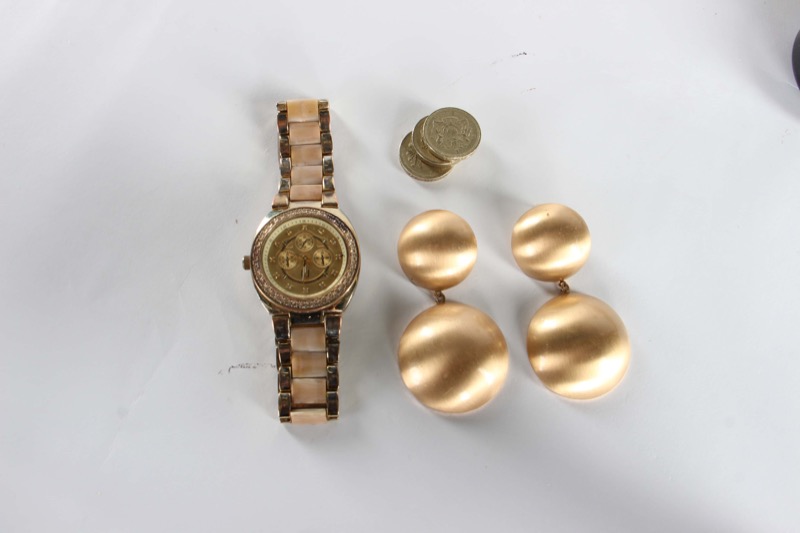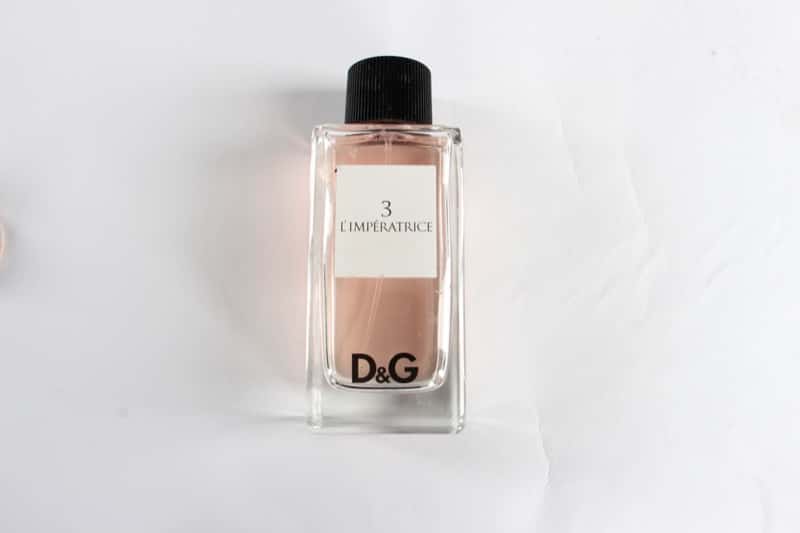 My almost signature scent is D&G number 3, which I feel completes my look. An absolute essential before I even leave the house on a morning, it's a light, slightly fruity smell without being overpowering. Also very reasonably priced compared to other fragrances and it lasts for months. Not normally one for designer brands, my only other essential design in terms of beauty products, are my MAC studio fix foundation and my MAC lipstick. Both a matte finish,  they just give your makeup those final finishing touches.
My brows are key to shaping my face as naturally I am very light haired, so I carry my Rimmel eyebrow pencil with me throughout the day so that my colouring doesn't fade. Also a necessity is my pencil sharpener, so that the pencil doesn't go blunt.
A few accessories I keep close by are my watch, a pair of oversized earrings and my sunglasses as they can glam up any outfit, and are perfect for those last minute plan changes.
And last but not least, is my comb, the must have accessory for taming (or at least trying) to tame my mop.
D&G Perfume number 3- House of Fraser- £43
Gold Chunky Earrings- H&M- £4.99
MAC Studio Fix Powder NW20- House of Fraser- £23.50
MAC Retro Matte Lipstick in Ruby Woo- House of Fraser- £15
Rimmel Eyebrow pencil black brown- Feelunique.com- £2.99
Watch- River Island- £15