For this still-life styling look I used my favourite accessories to create a Dolce and Gabbana inspired shot. Earrings are my favourite accessory to wear with an outfit, as I feel they take an outfit to the next level with little effort involved. The earrings within this shot have a victorian, romantic feel about them.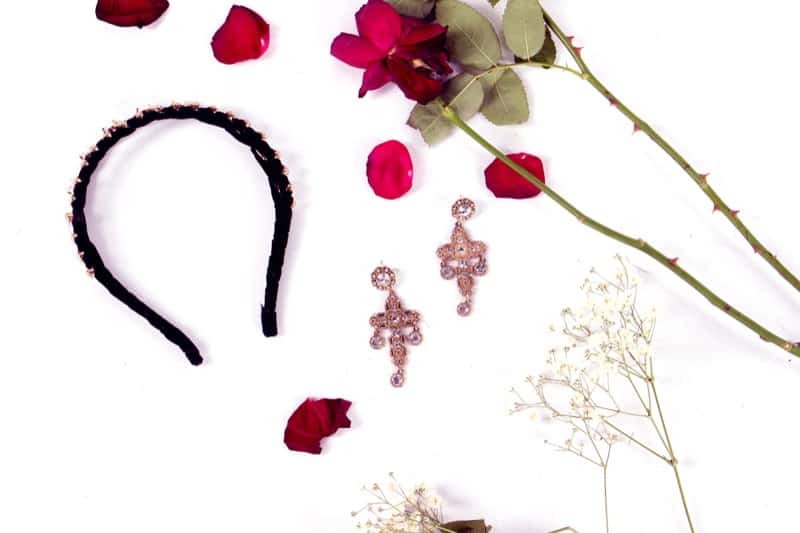 The hairband I used is quite unique, but I feel it marries well with the earrings, as they possess the same luxe aesthetic.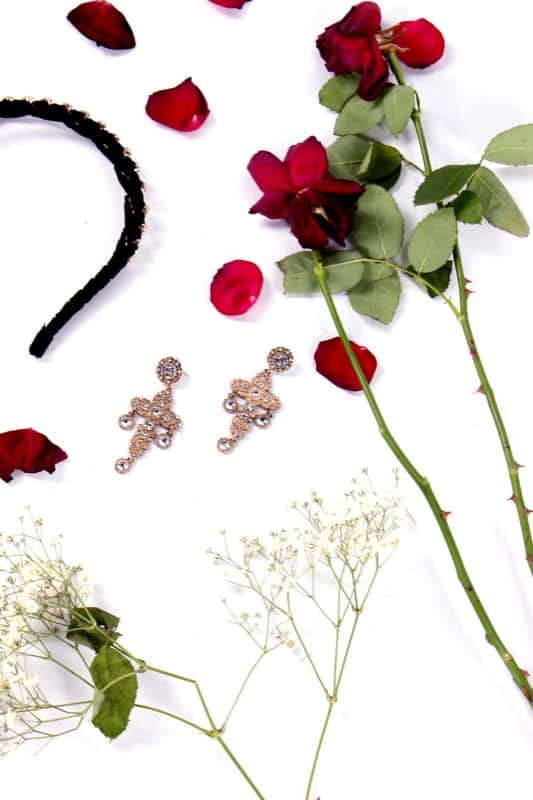 The dying roses were added to the shot to frame the accessories and add to the old, romantic feel I was trying to create. The roses also illustrated my inspiration from D&G as they tend to use a lot of floral headpieces and patterns within their collections. I thought this inspiration was very time appropriate since they just showed their latest collection for AW17 at Milan Fashion Week.