'Naked jeans' is the sexy new trend shocking shoppers.
Jeans are timeless, they are the wardrobe staple that has been passed on by generations of fashionistas.
If only they could see what has become of the humble pair of blue jeans they would probably feel, exactly how we feel. Shocked, gobsmacked and maybe even a little bit horrified.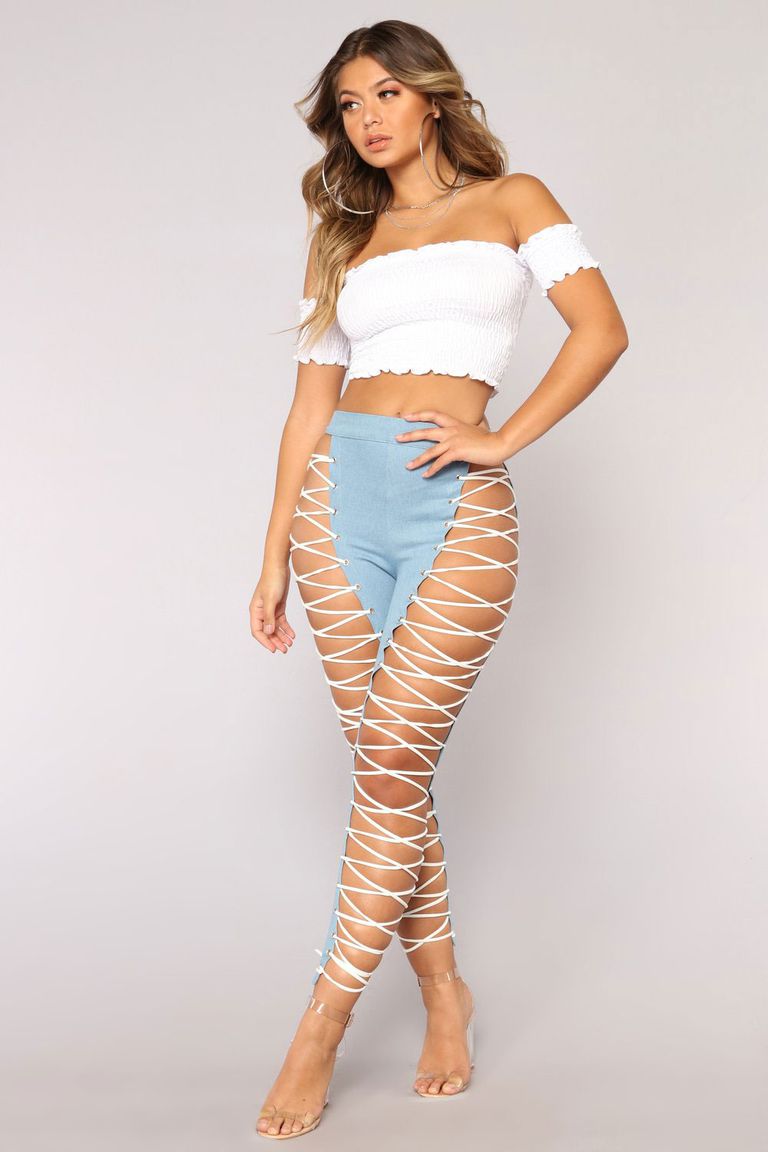 These Wild Thang Lace Up Pants are available on Fashionnova.com priced at £37, and quite frankly, can you even call them jeans?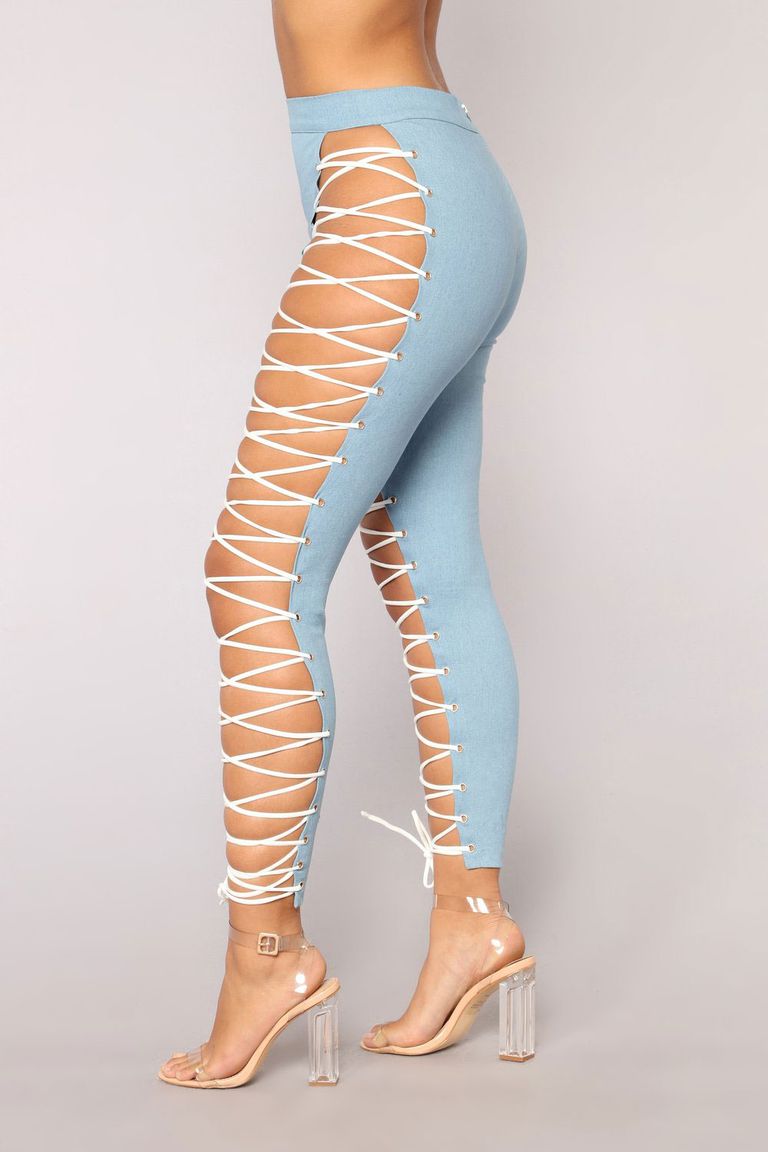 Not to be out done, Fashion brand Carmar also released their version of the classic blue jeans with extreme cut out rips.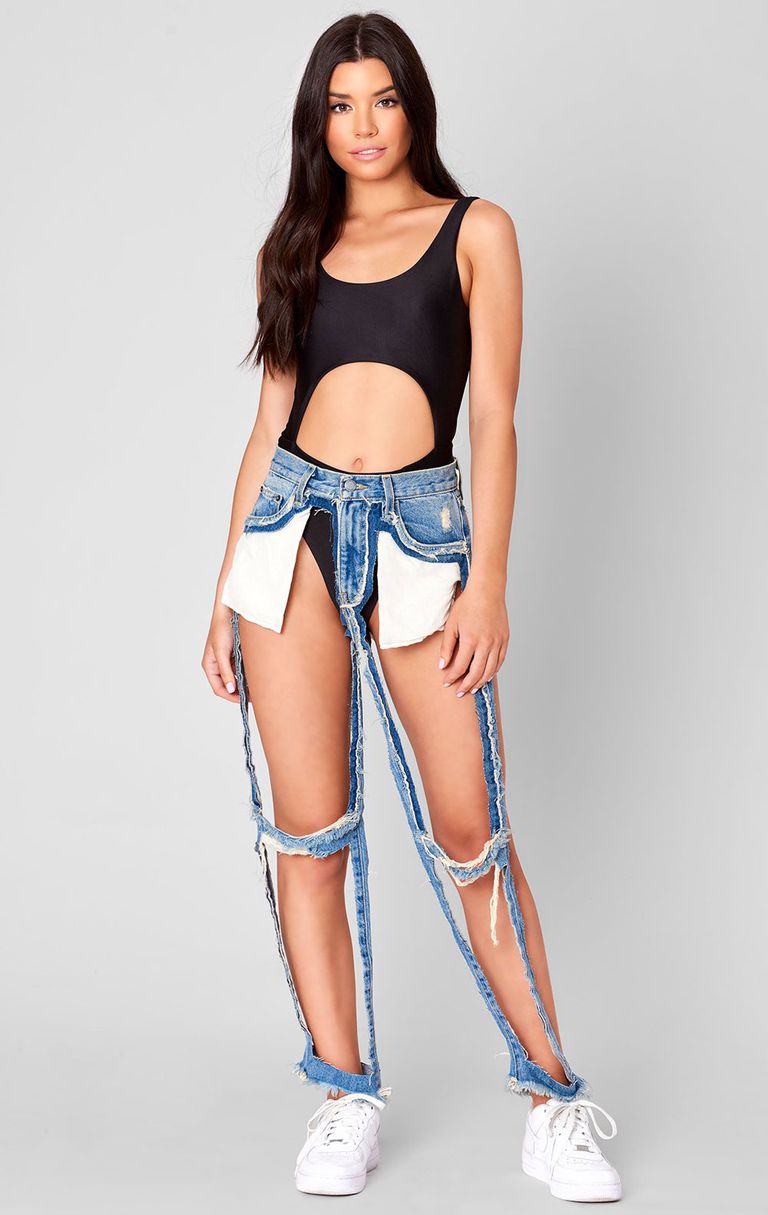 These jeans leave little to the imagination and for such little fabric, twitter users are confused as to how people can be "so dumb" as to pay £123 for them.
Five months into 2018 and we have our first outrageous trend. They are not exactly your everyday jeans, or even your going out jeans, quite frankly we can't think of one placed you'd want to wear these to.
Well, maybe one place… Anyone going to a festival soon? Because that is probably the only place you will get away with this crazy trend.