A student from Northumbria University has created his own business making and selling hand-made bracelets from recycled fishing nets in hopes to raise awareness of ocean pollution.
Nathan Smith, 21 from York has used the knowledge he has from studying Entrepreneurial Business Management at Northumbria University to create his first business, Ocean Junkie.
Nathan, founder of Ocean Junkie said: "The main reason I started Ocean Junkie was after a six-week trip to Thailand last summer. I went over there and saw how spectacular the beaches were but equally how they suffered from plastic and waste. I thought about doing something over there but while being at university I thought something closer to home would be better. I have hopes to grow the company to help all over.
"I have known for a while that I wanted to become my own boss and create a company that was not solely focused on profits. I felt creating a company that could not only provide me with a healthy lifestyle but gives back to the community was the way forward. Plus, I'm at university studying a business course so I have all the help and support I needed to begin."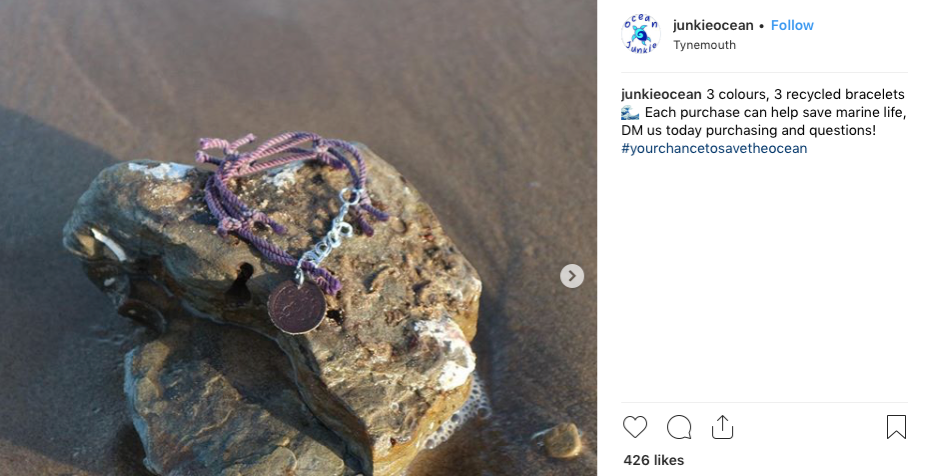 Image: @junkieocean
The money raised from the sales of bracelets contributes to ocean conservation charities. Nathan hopes that in the future, sales will be regular enough to allow a percentage of each sale to go to charity.
"Our business aim is to raise as much awareness as we can about plastic pollution and the impact it's having on marine life. We want to use the money earnt from our bracelets to donate to ocean conservation charities and help people with beach cleanups.
"We have attended a Go Green Week at Leicester University where we have spoken to students about pollution and expressed our mission to change.  However, we are hoping to sponsor a local beach clean-up within the next few months to put our money to good use."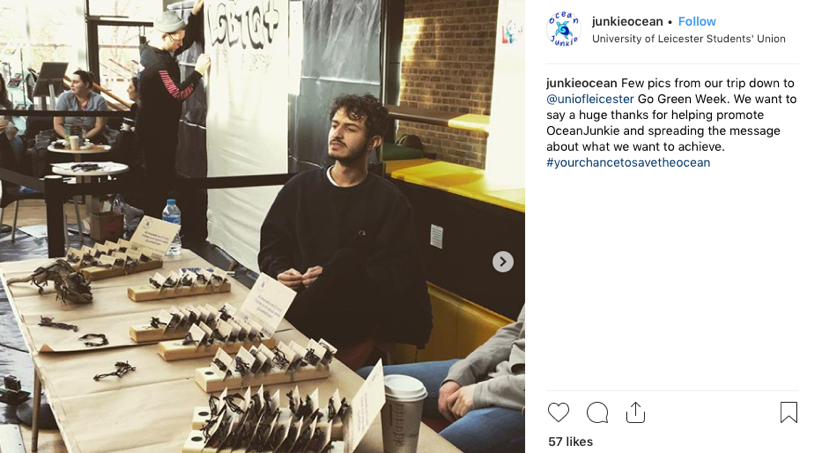 Image: Instagram @junkieocean
There are three bracelet designs that are available, Black Abyss, Deep Sea Purple and Turtleback Brown which are all hand-made from recycled fishing nets. Each bracelet is £5 plus postage.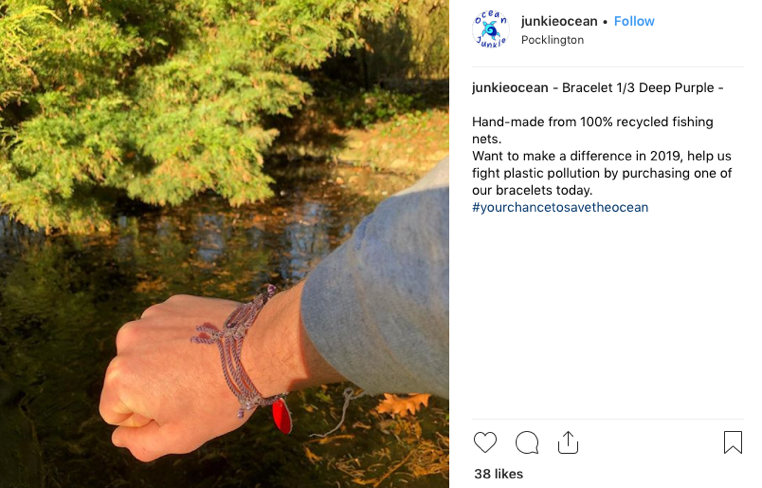 Image: @junkieocean
For more information contact Ocean Junkie by email, Instagram or Facebook.
#YourChanceToSaveTheOcean