New York born and bred Marc Jacobs took his latest collection to the streets . A truly rememberable collection as the Marc Jacobs AW 2017 show was hosted in a very untraditional venue. With the models ending the show on Park Avenue bringing streetwear to the streets and portraying the evolution of hip hop .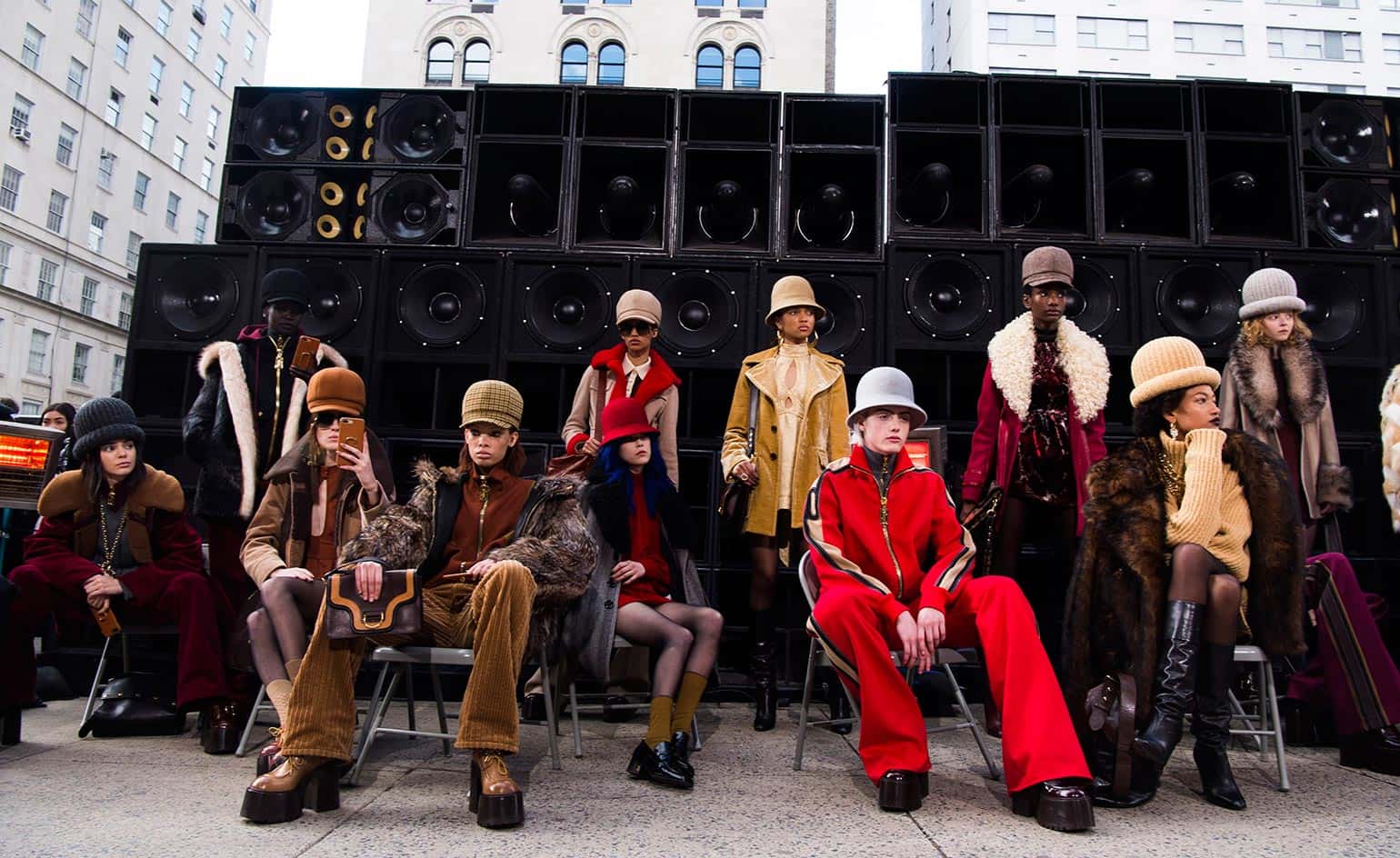 Jacobs took to Instagram to explain his inspo for the show came from his time at High School as he began to "see and feel the influence of hip hop"
The show was unlike any we have seen before, no set, no music just the sound of the city. the silence had a thrilling effect focusing everyone attention on the models and the new AW collection.
Oversized coats, hats and platform boots portrayed his inspiration from 90's hip hop vibes. The collection was very brown… from beige, dark nude chestnut, pretty much any shade of brown you can think of was in this collection. Flashes of red in the show was a real breathe of fresh air which contrasted the majority of the outfits really and really stood out.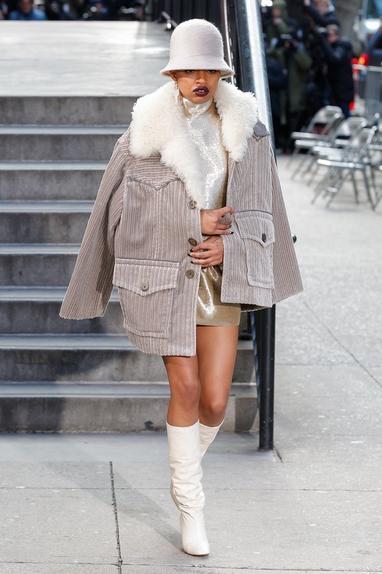 Oversized coats were a real focus point in the show in a selection of beautiful fabrics from fur, velvet to coats with a fleece lining. The coats were the statement piece of most of the outfits as some coats matched trousers and others were styled over dresses.
Some looks included accessories such a gold statement chains around the neck layered over one another, even Marc Jacobs himself came out rocking a gold chain.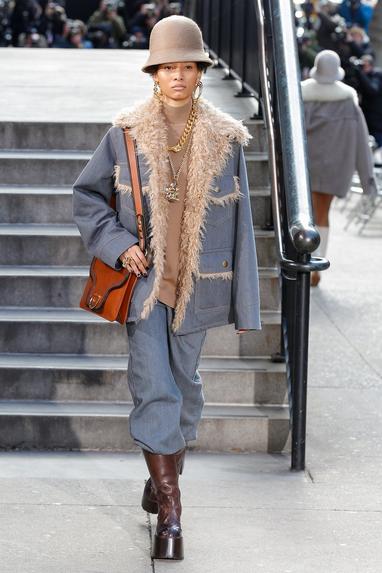 A-list celebs took to the front row ( which was actually the only row ) such as Katy Perry, Lil Kim and Emily Ratajkowski. Even celebs such as Kendall Jenner walked the catwalk.
Kendall walked the catwalk in velvet red straight leg trousers and a matching coat with a brown fur collar, and a layering of sweaters under the coat. Last but not least she was also wearing maroon platfor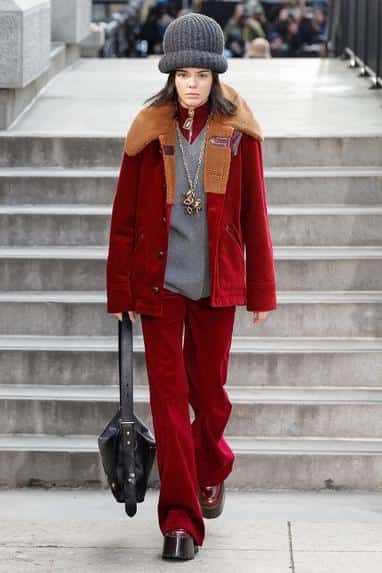 m boots that a lot of the models were seen wearing down the catwalk.
Maybe Jacobs changed the game of catwalk shows with this new modern way of portraying his collection. He has certainly pushed the boundaries with this fall's catwalk show.