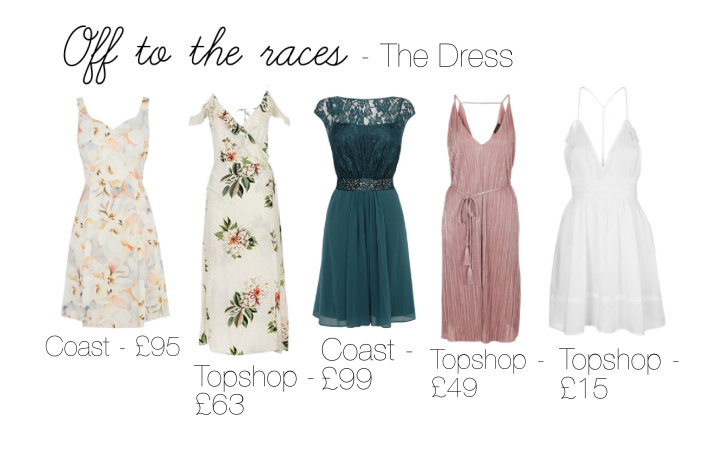 First of all, lets talk about your finding an outfit that you feel absolutely amazing in. Normally, ladies tend to opt for a dress, but jumpsuits and playsuits also look so on trend. If formal is your thing, Coast have some stunning pieces in their collection this season. Full of flirty florals, floating hemlines and glittering embellishment which are sure to make you stand out from the crowd.
Topshop have some gorgeous dresses in this season, which can give more of a casual vibe and be dressed up with accessories. Take the white sundress for example, which would be perfect for the races with colour-pop accessories for a chic look. Pleated dresses are also popular, and Topshop have belted their dress to give definition to the waist, presented in a light pink colour-way with a summery shimmer to glisten in the sun. If you love your midi dresses, a cold shoulder midi is an ideal choice, especially when decorated with a classic floral print, making it a timeless dress that will definitely serve you well over the years.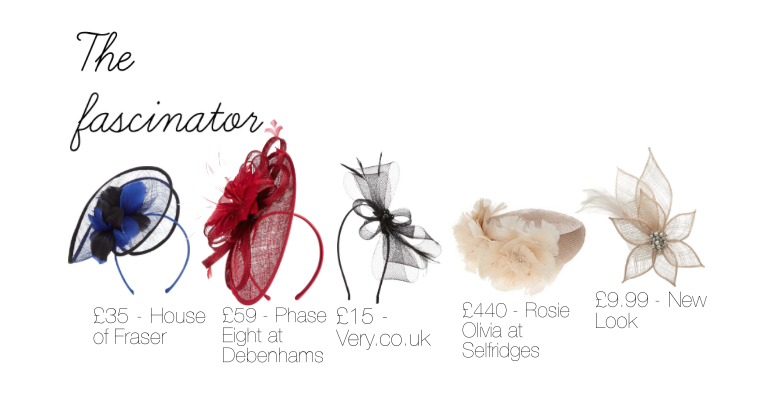 Another vital part of your race outfit is the fascinator/hat, whichever you decide to wear. A distinctive hat or fascinator will make a statement at the event, for example, this classic vintage style hat from Selfridges, which would create a unique retro look. If you're more of a less is more type of lady, opt for a small fascinator to match your outfit. You can even get glittering hair clips which would look effortlessly stylish. You can find some stunning styles online and on the high street that are so different. Whether it's feathers or sparkles, pick a fascinator you love and rock your outfit at the races!
Are you planning on going to any races this year? We would love to see your outfit! Tweet us at @Fashion_North!