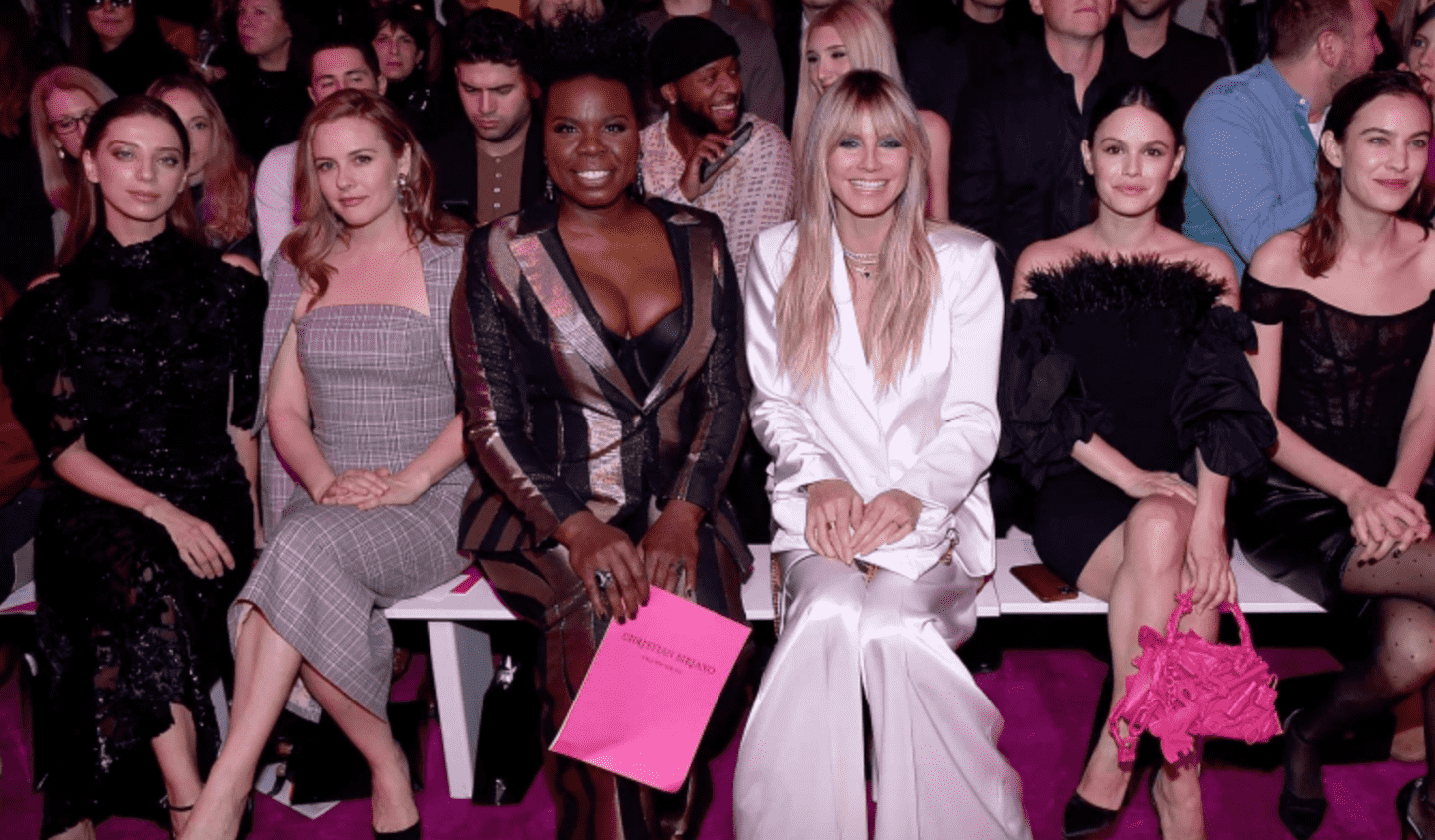 A month of fashion weeks showcasing what we'll be wearing next autumn and winter has kicked off in New York with designers such as Anna Sui, Rag & Bone, Rodarte and Michael Kors unveiling their new collections.
Here, Fashion North's newest writers reveal their favourite runway looks from the Big Apple.
And keep an eye out for our catwalk reports from London, Paris and Milan in the coming weeks!
Buckle up for the new belt choker
By Luke Savage
Will we all be using our belts as necklaces this autumn/winter?
See how the brand Monse repurposed a tartan belt and buckle as a choker in this look on the Manhattan runways.
Designers Fernando Garcia and Laura Kim, who were born in Korea and raised in Canada, showed their latest collection at New York Fashion Week.
The line was inspired by the movie the Fantastic Mr. Fox (yes, really!) and the clothing was inspired by the clothes the characters wore, but reinvented as 'punk' or 'happy punk'.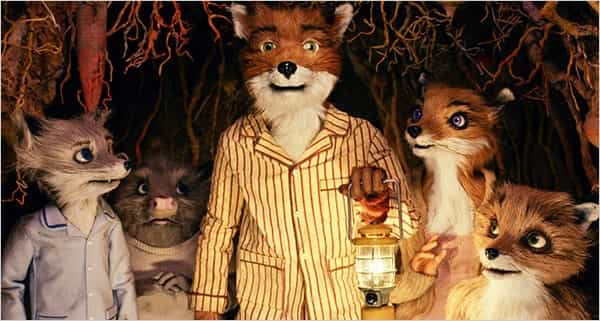 The look combines tweed tartan on the top, with an off-the-shoulder jumper with tight cuffs, and a tartan choker neck piece with a matching belt buckle.
Two deconstructed skirts of different lengths are worn with the longer creating a train. The train is also tartan, matching the jumper, but made out of a softer material that matches the earth-toned pocketed shorter skirt as the main front piece.  For the finish, here are some basic white flat shoes and black earrings.
We all love Korean fashion here at Fashion North, so keep an eye out for these two in the future.
Ballgowns for men? The new gender-swap trend
By Breunt Phiri
Will guys be borrowing their sister's or girlfriend's ballgowns this autumn/winter?
The answer is yes, according to Loewe designer Jonathan Anderson who reworked the ballgown. This one in sea green, over traditional black men's suits in his menswear collection.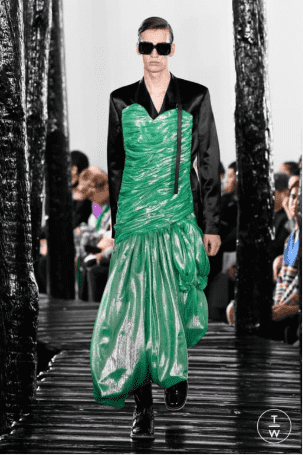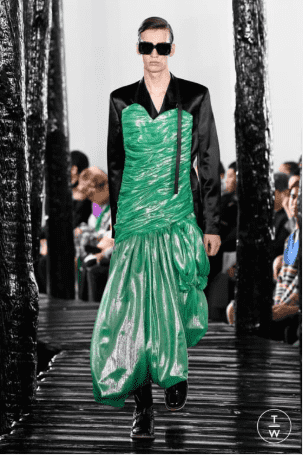 Being marketed to a male audience, it is very unique and differs from some of the traditional fashion outfits marketed towards men.
It reminds us of the non-conformist attitude to menswear akin to Pharrell Williams' 'The New Masculinity' released in 2019.
Inspired by "1950s couture-and a child trying something on", the look perfectly captures Anderson's light and playful attitude to clothing and his experimental way of designing.
Tweet us @Fashion_North and let us know your highlights from New York Fashion Week.