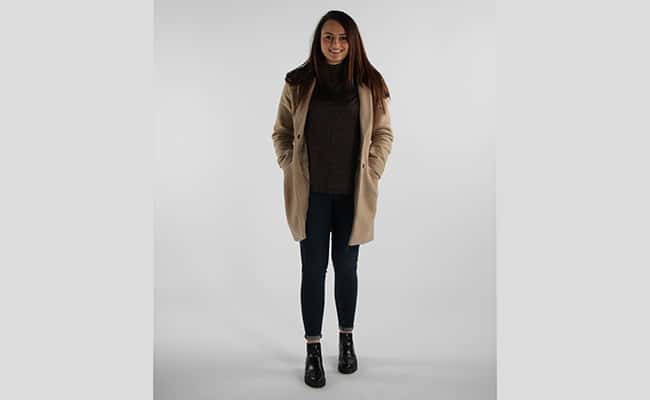 My style motto is casual and comfortable with jeans and baggy tops being two of my best friends.
My black Chelsea boots were a pricy yet worthwhile investment having spent the majority of their life on my feet.
This oversized, camel coat goes everywhere with me as an essential to all outfits. Its versatile colour and detachable fur collar allows it to be taken from day to night and is interchangeable all year round.
Get inspired by Georgia's look with these classic camel jackets to keep you cosy and stylish this spring: